Mighty Exhibition 'Behind The Boosh' Is Touring Its Peek Into the Comedy Troupe's History Down Under
As well as playing Bollo the Gorilla, Dave Brown has snapped 20 years of 'The Mighty Boosh' antics — and you can take a look.
Come with us on now, on a journey through time and space, to the world of Behind The Boosh. You may not hear those words spoken aloud when you walk into the exhibition celebrating British comedy troupe The Mighty Boosh, but fans will think them. When you're peering at behind-the-scenes peeks into Julian Barratt and Noel Fielding's hilarious and surreal creation, as snapped by fellow group member Dave Brown, that's the very first thing that should come to mind.
A part of all things Boosh since the troupe was first formed in the 90s, Brown played Bollo the Gorilla, Naan bread, Black Frost and Australian zookeeper Joey Moose. He's also taken care of tour posters, DVDs, set graphics and merchandise; compiled and designed The Mighty Book of Boosh; and had a hand in Boosh music and choreography. And, he's been snapping away with his camera — the results of which are gracing this photography showcase.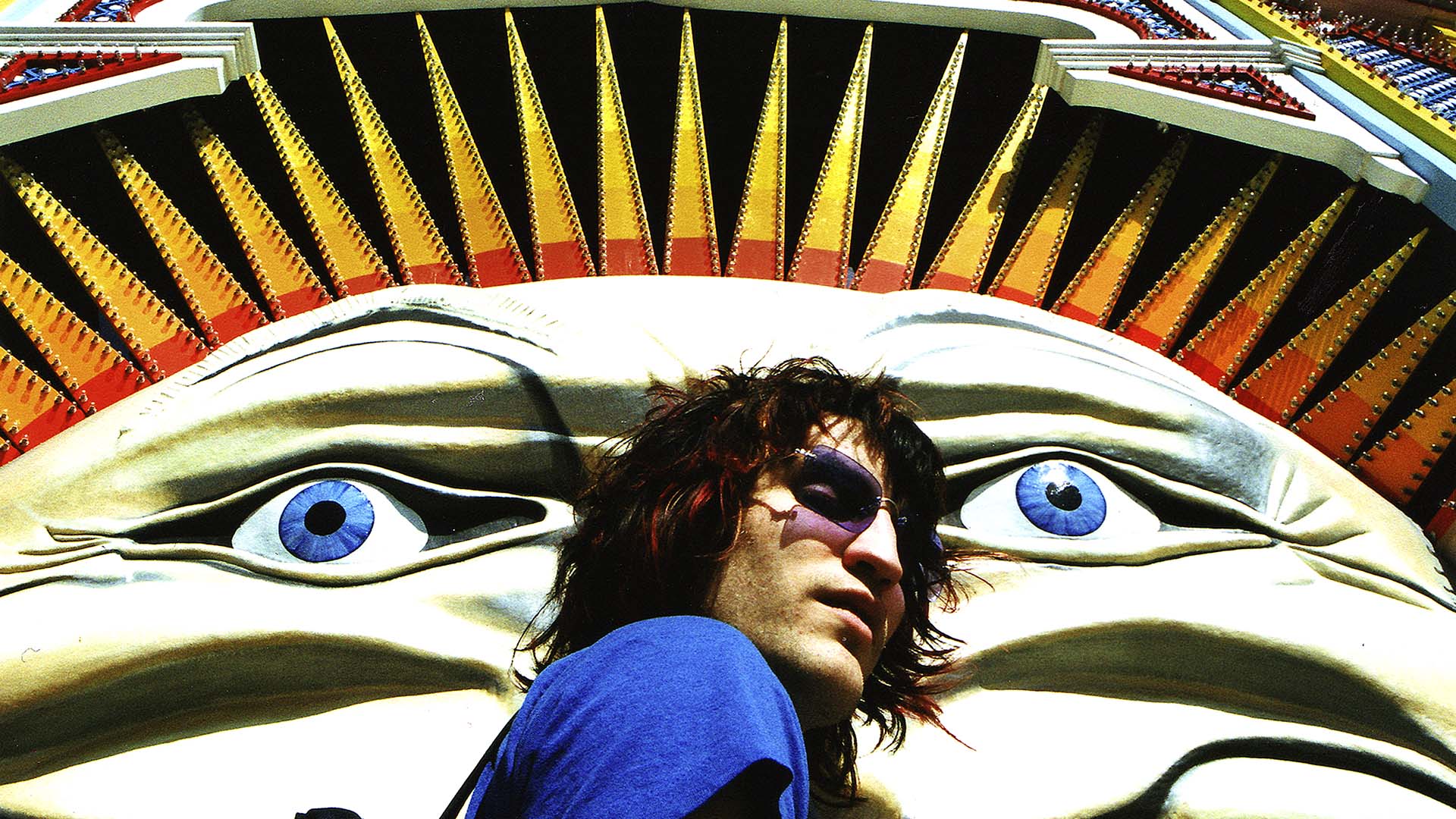 There aren't enough elbow patches in the world for this exhibition, or shoes filled with Baileys. Whether or nor you can find either — or the black hair dye and strong hairspray needed to get Vince Noir-style locks, green Old Gregg-esque body paint or 60s-era suits that look like they've been taken straight from Howard Moon's wardrobe — heading to Sydney's M2 Gallery and Melbourne's North Gallery this August means getting a glimpse into the minds behind The Mighty Boosh's stage shows and radio series, and obviously the three-season TV gem also called The Mighty Boosh.
Brown's two decades of images traverse a history that saw The Boosh become a live smash at the Edinburgh and Melbourne Comedy Festivals, then a 00s cult hit on the small screen. These days, Fielding might co-present The Great British Bake Off and do team captain duties on Never Mind the Buzzcocks, while Barratt has been playing a part in The Great, but they'll always been known for The Boosh.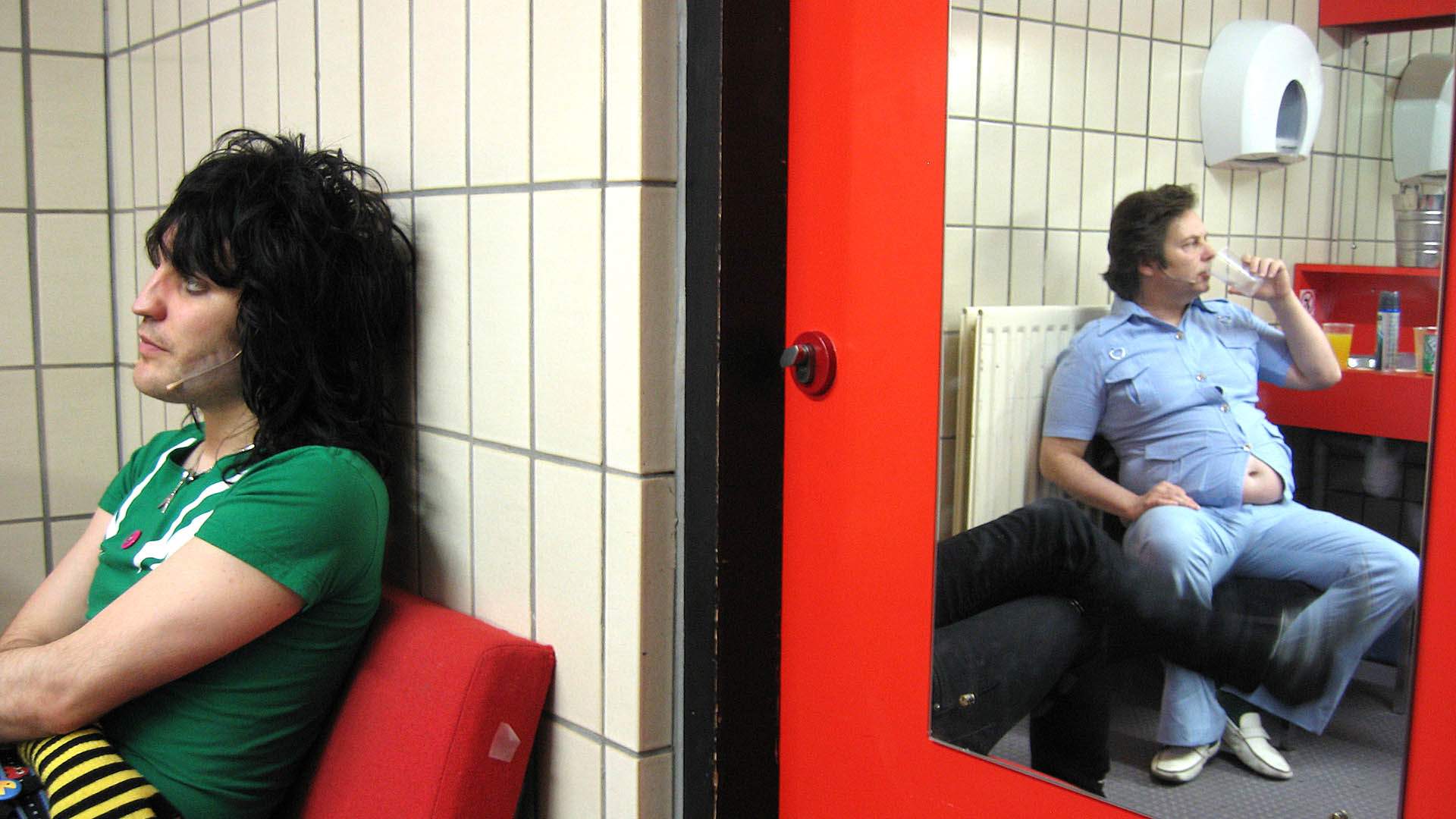 "These images are like children to me, badly behaved children with no manners but also beautifully funny, insanely dressed up children that are two dimensional and don't move," explained Brown of his Behind The Boosh photos.
"I love these pics, incredible memories of a special time with my Boosh band of brothers and sharing them with our beautiful Aussie Boosh fans is long overdue."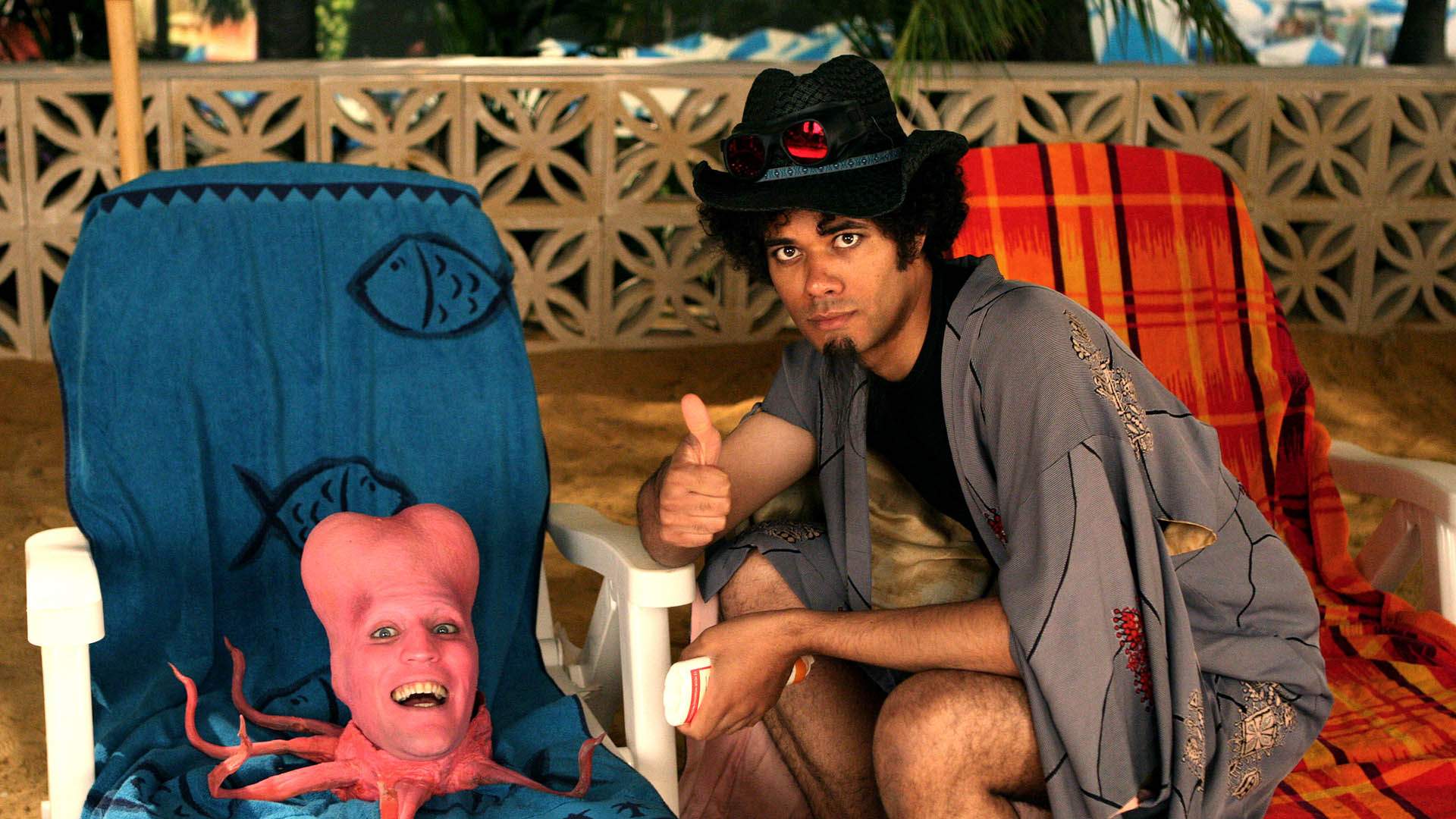 "The love The Mighty Boosh still has to this day is comparable to legendary acts such as Monty Python and continues to draw in people of all ages. It was such a bonus to have a great photographer who was part of the show; Dave never missed anything! I almost find it difficult to look at them because it takes me back immediately to that time, and because Dave was always taking photos, the snaps are genuine; they're not posed," said Fielding.
"Dave is a lens with legs! Ever since I have known him, he's had a camera strapped to his face. I have a terrible memory which is why Dave is my saviour, if we are our memories then without Dave Brown I simply would not exist," added Barratt.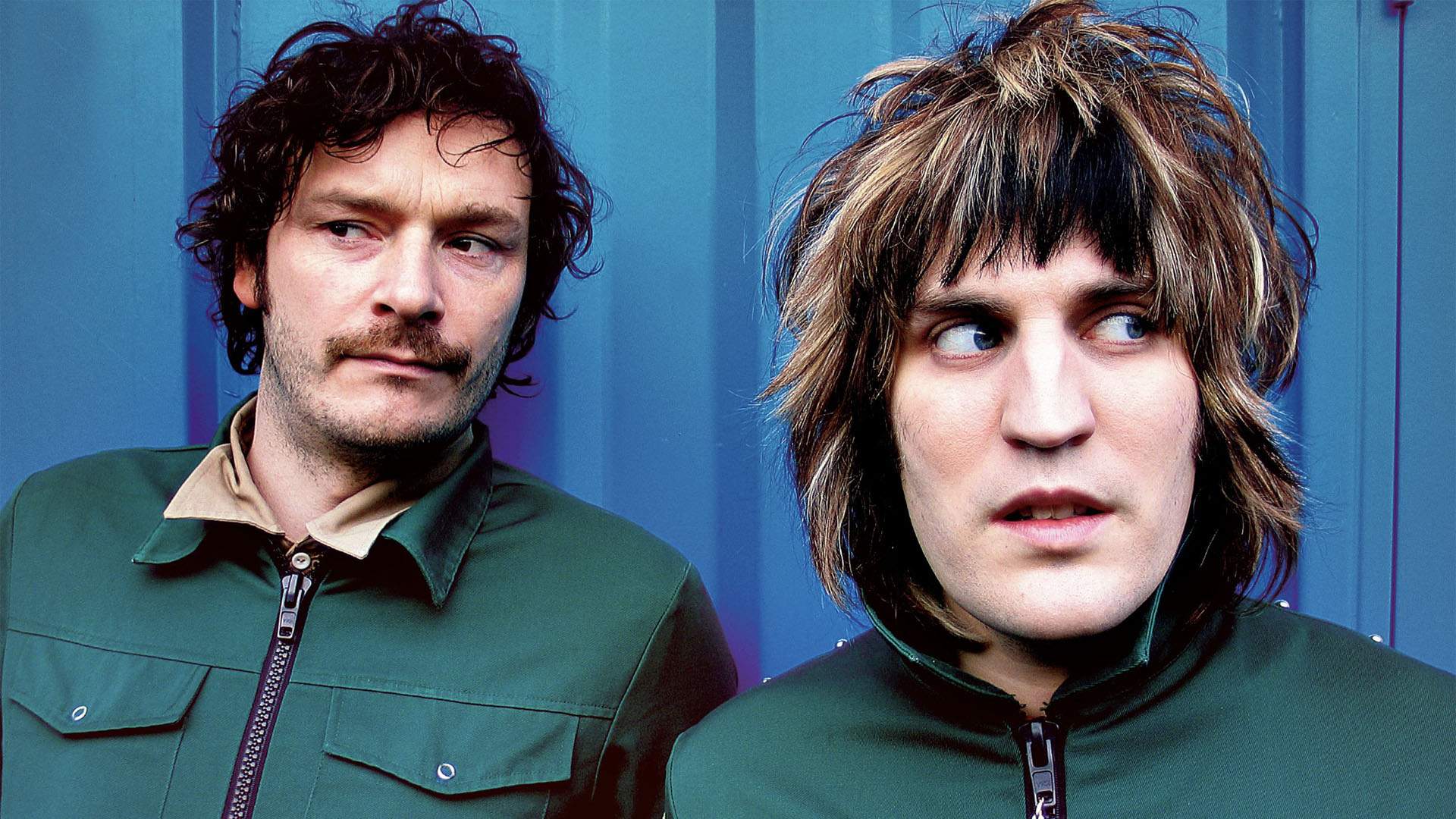 Brown is also in Australia with the exhibition, which runs from Wednesday, August 2–Sunday, August 6 in Sydney and Wednesday, August 16–Sunday, August 20 in Melbourne. In both cities, on the Saturdays in each, he's doing an artist talk to chat through his work — and being part of a troupe, plus their various onstage and on-screen shows, where anything could happen.
In Sydney as well, Brown will hit the decks at Redfern Surf Club's Surfapolooza festival on Saturday, August 5.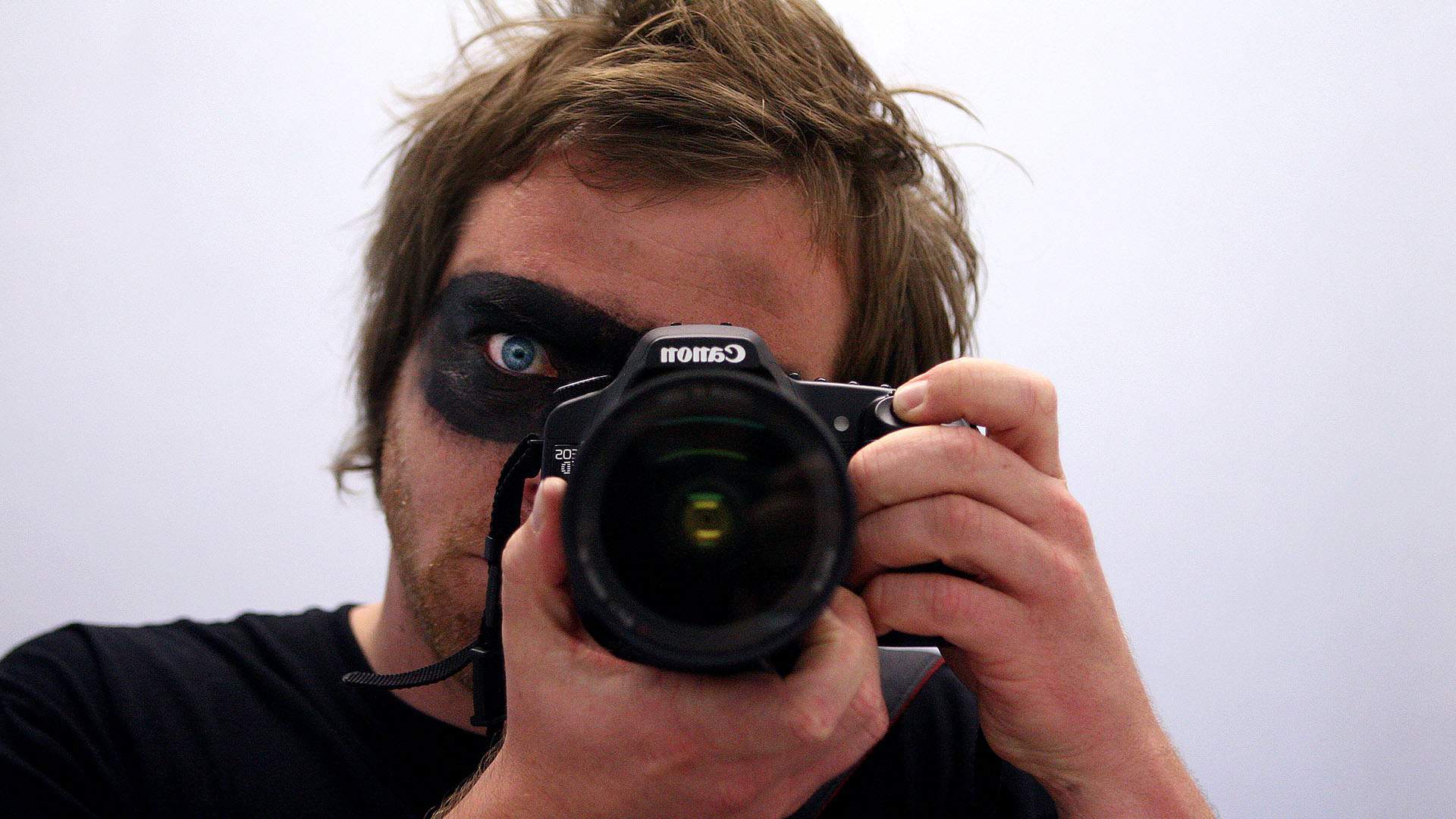 BEHIND THE BOOSH AUSTRALIAN DATES:
Wednesday, August 2–Sunday, August 6 — M2 Gallery, 4/450 Elizabeth Street, Surry Hills, Sydney
Wednesday, August 16–Sunday, August 20 — North Gallery, Level 1/55-57 Gertrude Street, Fitzroy, Melbourne
Behind the Boosh displays in Sydney and Melbourne in August 2023 — head to the exhibition website for further details.
Images: Dave Brown.
Concrete Playground Trips
Book unique getaways and adventures dreamed up by our editors