ARTS & ENTERTAINMENT
Five Stalls to Visit at Sydney's Finders Keepers Spring/Summer 2018
From art and fashion doing good for the world to sweet and savoury pies doing good for your belly.
Five Stalls to Visit at Sydney's Finders Keepers Spring/Summer 2018
From art and fashion doing good for the world to sweet and savoury pies doing good for your belly.
---
in partnership with

Giant of the design and art market world, Finders Keepers will blow back into Sydney the last weekend of November. Running over the Friday, Saturday and Sunday at The Cutaway in Barangaroo, Finders Keepers will bring with it over 200 stalls — and a lot of very nice things that you can splash your emergency dosh on. What's an emergency if not needing to treat yourself to some fancy new threads, jewellery or homewares, stat? It's called 'retail therapy', look it up.
As well as supporting local designers, the market will house a smorgasbord of talented folk from around the country. Plus, all these artisanal wares are coming to town just in time for you to tackle your Christmas shopping list early. To avoid aimless wandering (though there are plenty of food trucks, coffee pit stops and even bars to keep you sustained during your visit), here's a handy list of the five stalls you should scope out first.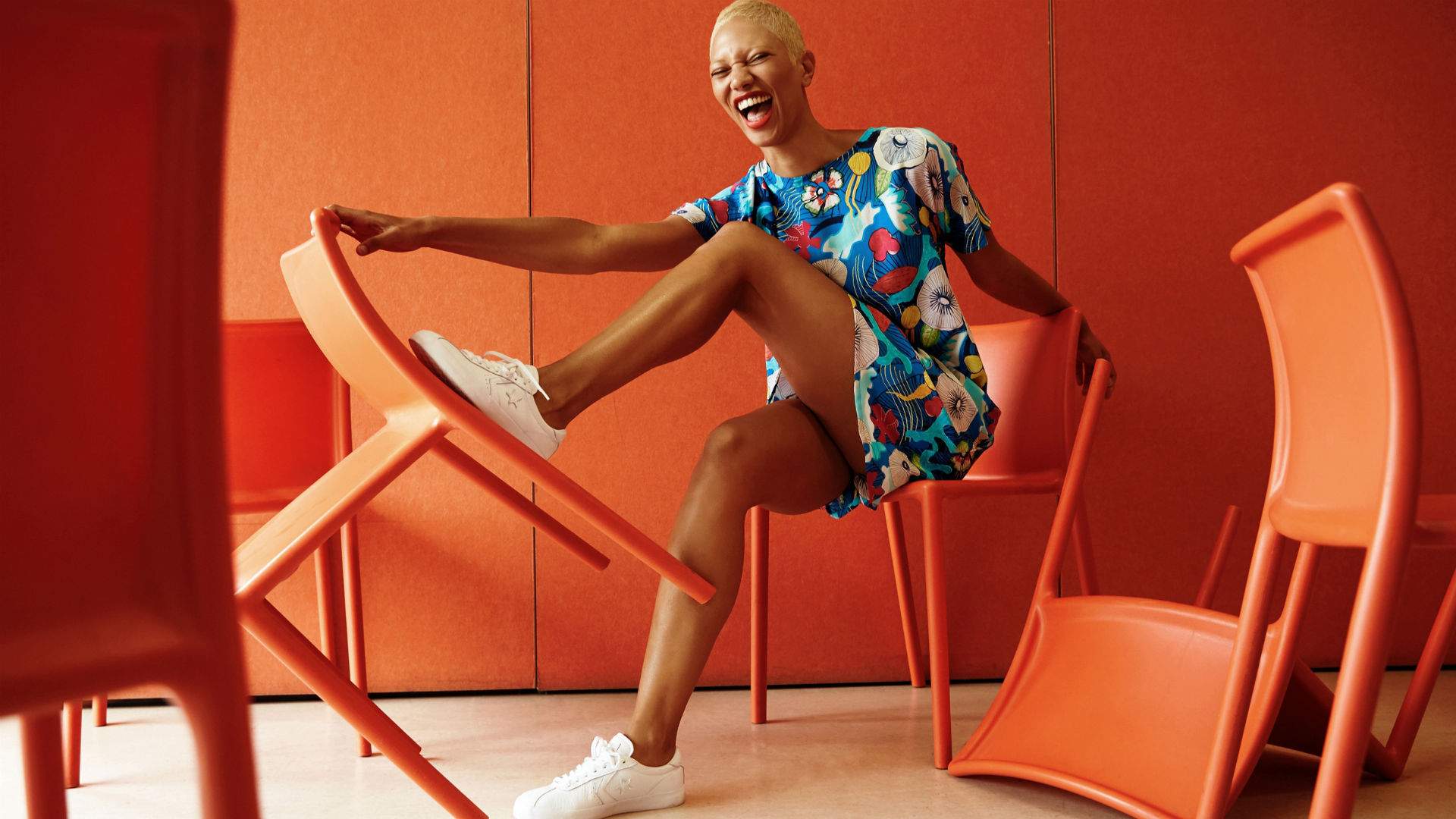 FOR ETHICAL FASHION: THE SOCIAL OUTFIT
The Social Outfit does more than just providing you with a snazzy Christmas Day outfit: the Newtown-based brand, which will make its Finders Keepers debut this season, provides employment and training to refugees and new migrants. Focusing on helping its employees build their skills and providing a support network, The Social Outfit is giving back to the community while also creating really cute shirts. And, those shirts are made from organic, end-of-roll and remnant fabrics donated to it, which has so far saved more than four tonnes of textile waste since the team began in 2014.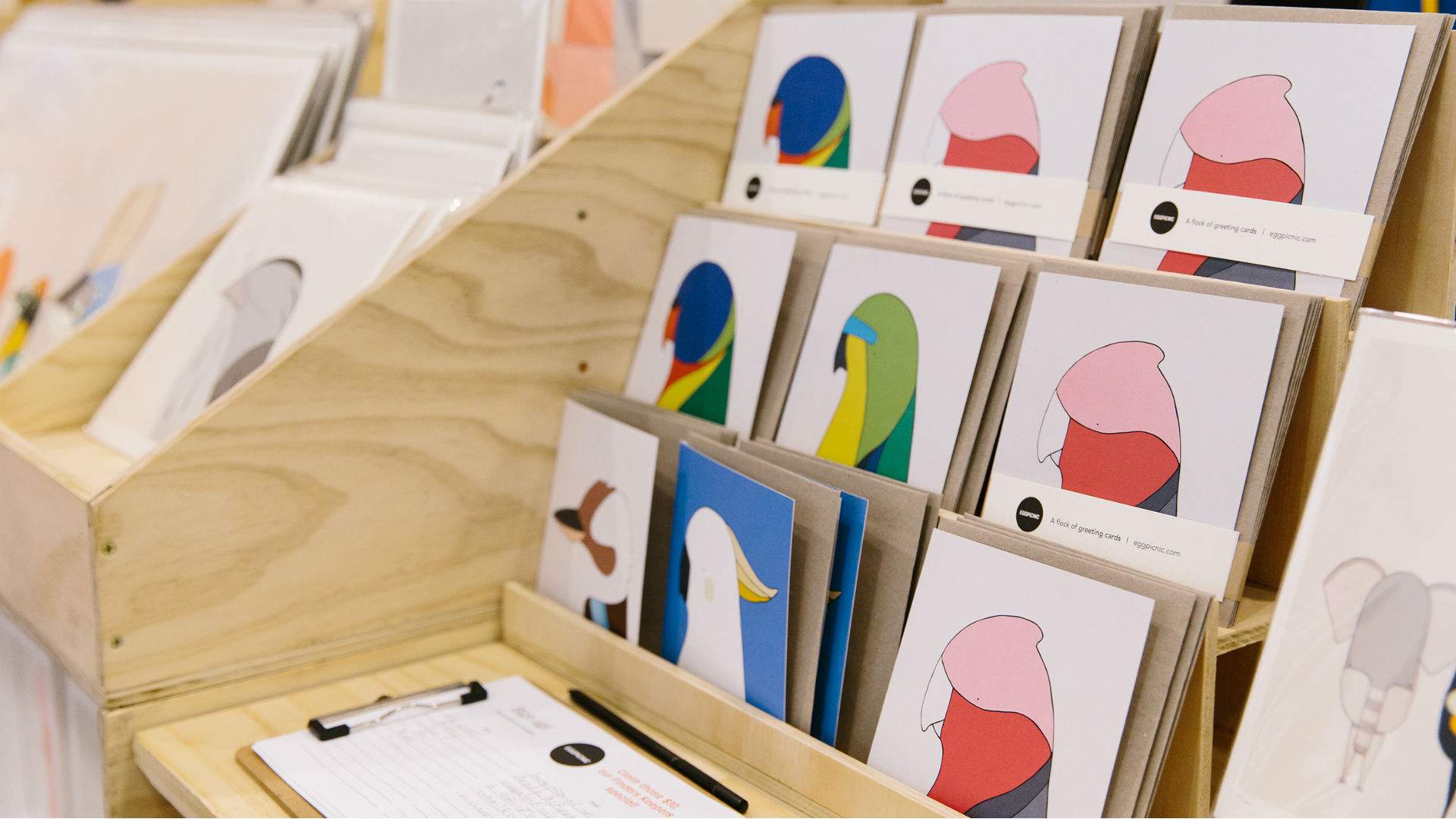 FOR ARTWORK: EGGPICNIC
Design studio Eggpicnic creates illustrations of birds and other wild animals that toe the line between sketch, digital art and cartoon. And the friendly little critters are all designed in the name of wildlife conservation. Set up by Camila De Gregorio and Christopher Macaluso, both designers, the illustrations are simple, colourful and meaningful. Working with not-for-profit partners, Eggpicnic supports conservation efforts through its sales — including protecting endangered species and action on climate change. Once you've seen these amazing designs, we bet you'll start spotting them everywhere, with large-scale public art pieces installed all around the city.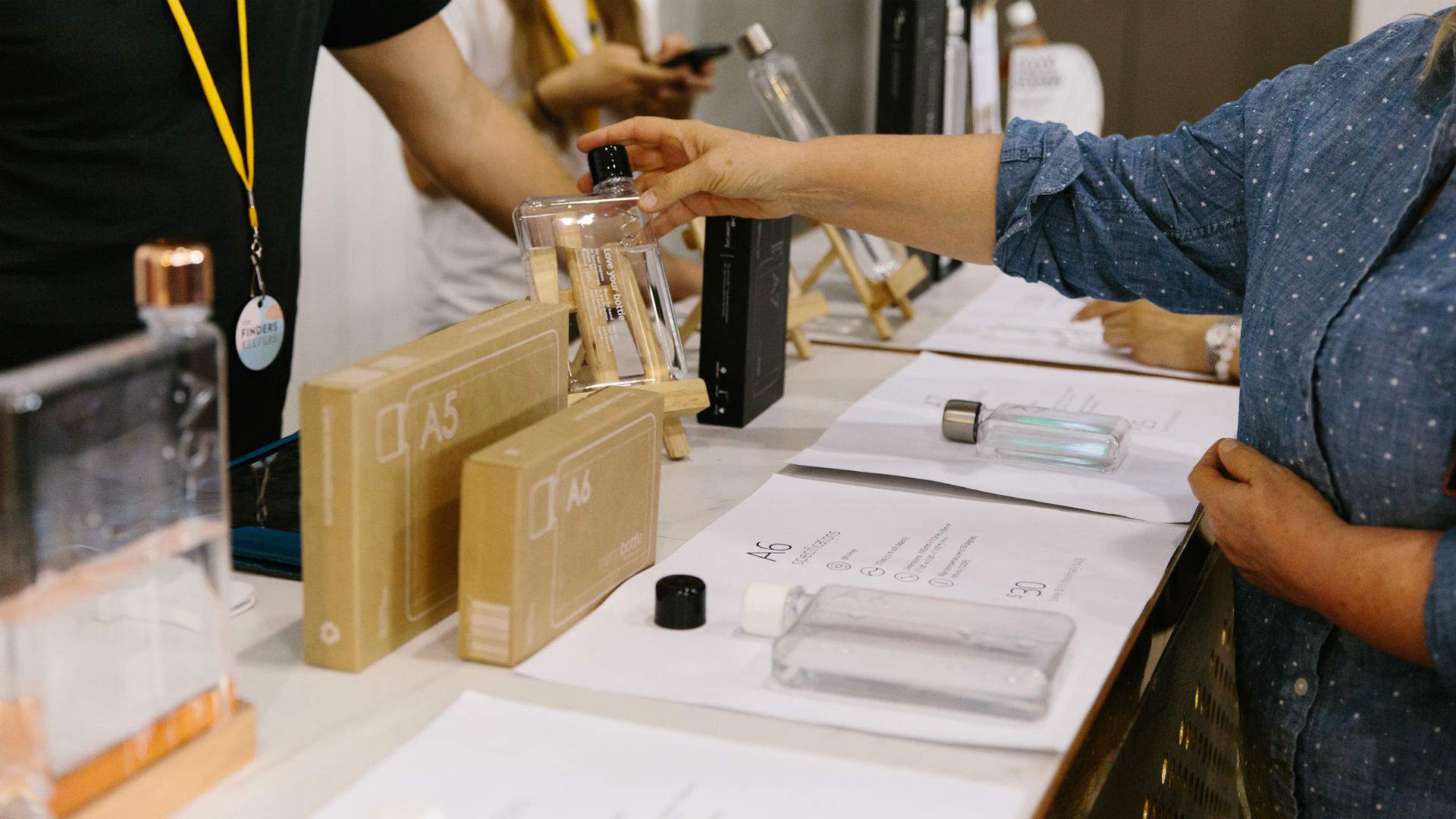 FOR YOUR BAG: MEMOBOTTLE
There's nothing more convenient than a water bottle that fits in every bag you have, right? Memobottle sees your ratty old Pump bottle and raises you its slim, flat pack-design. Available in either A5 (750 millilitre) or A6 (375 millilitre) sizes, choose whichever fits best with your daily bag situation and off you go. It's stylish and contributes to the reduction of single use plastics. The A6 is even slender enough to fit into a pocket, so dehydration is a thing of the past even if you don't generally carry bags.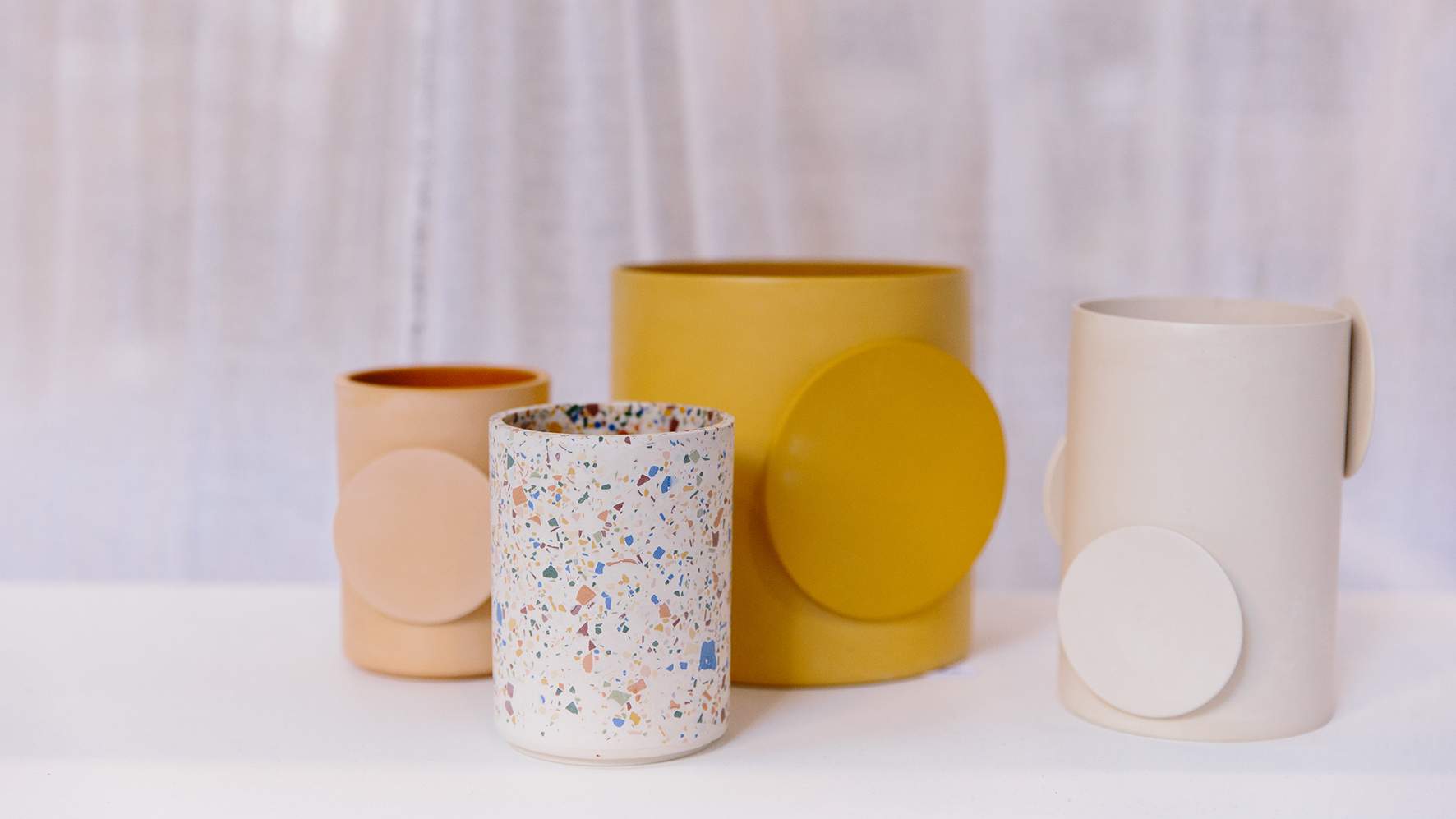 FOR HOMEWARES: HOME BY HARLEQUIN
If you're in search of a fancy vessel to house whatever it is you like to put inside your canisters (there's something comforting and grown-up about storing your dried pasta in them, surely), then this is a go-to for you. Home by Harlequin creates many a stylish, hand-crafted vessel made from casting stone. Finished with resin and oil, they have the vibe of ceramics without the use of a kiln. Coloured oxides pepper the canisters with both bright and neutral colours, so there'll be something to please everyone and their preferred aesthetic. Started by Lauren Eaton, a Sydney-based creative and maker, she'll brighten up your house with her wares (whether they're holding flowers, pasta or your M&M stash).

FOR A BITE TO EAT: MISS LILLY'S KITCHEN
Fact: there's nobody in the world who hates pie. But if we're mistaken, and you do, turn away now. Sweet, savoury, shared or all to yourself, pie time is every time (breakfast, lunch and dinner are all A-plus pie opportunities). If you're catching on to the fact that we're into pie, pick up what we're putting down and swing by Miss Lilly's Kitchen: purveyors of pies and pastries all made with spelt flour, free-range eggs and meat. Those who normally stay away from pies because of wheat will be pleased to know there are gluten-free options, too.

For more information about the Sydney's Finders Keepers Spring/Summer 2018 market and for the full list of vendors, head to the website.
Images: Eggpicnic/Memo Bottle, Samee Lapham, Finders Keepers Sydney Autumn/Winter 2018.
Published on November 09, 2018 by Kat Hayes