ARTS & ENTERTAINMENT
Seven Treasures from the State Library's Inspiration by Design Exhibition
From Blinky Bill's beginnings to art deco QANTAS ads and Beatrix Potter's early Peter Rabbit drawings.
Seven Treasures from the State Library's Inspiration by Design Exhibition
From Blinky Bill's beginnings to art deco QANTAS ads and Beatrix Potter's early Peter Rabbit drawings.
---
in partnership with
Incredible works of literature, illustration, photography and design are currently on display at the State Library of NSW, as part of a free exhibition in partnership with London's Victoria and Albert Museum. Running until September 27, Inspiration by Design: Word and Image from the Victoria and Albert Museum London showcases some of the most unique and valuable objects from the V&A's National Art Library, from rare medieval manuscripts to fashion sketches by Dior – and everything imaginable in between.
Complementing the exhibition is Australian Inspiration, featuring iconic Australian treasures from the State Library's collection own, including rare sketches of local flora and fauna and the early design plans for the Sydney opera house.
With 100+ items on display, you certainly won't run out of things to discover. Nevertheless, we've put together a list of a few highlights that are definitely worth keeping an eye out for.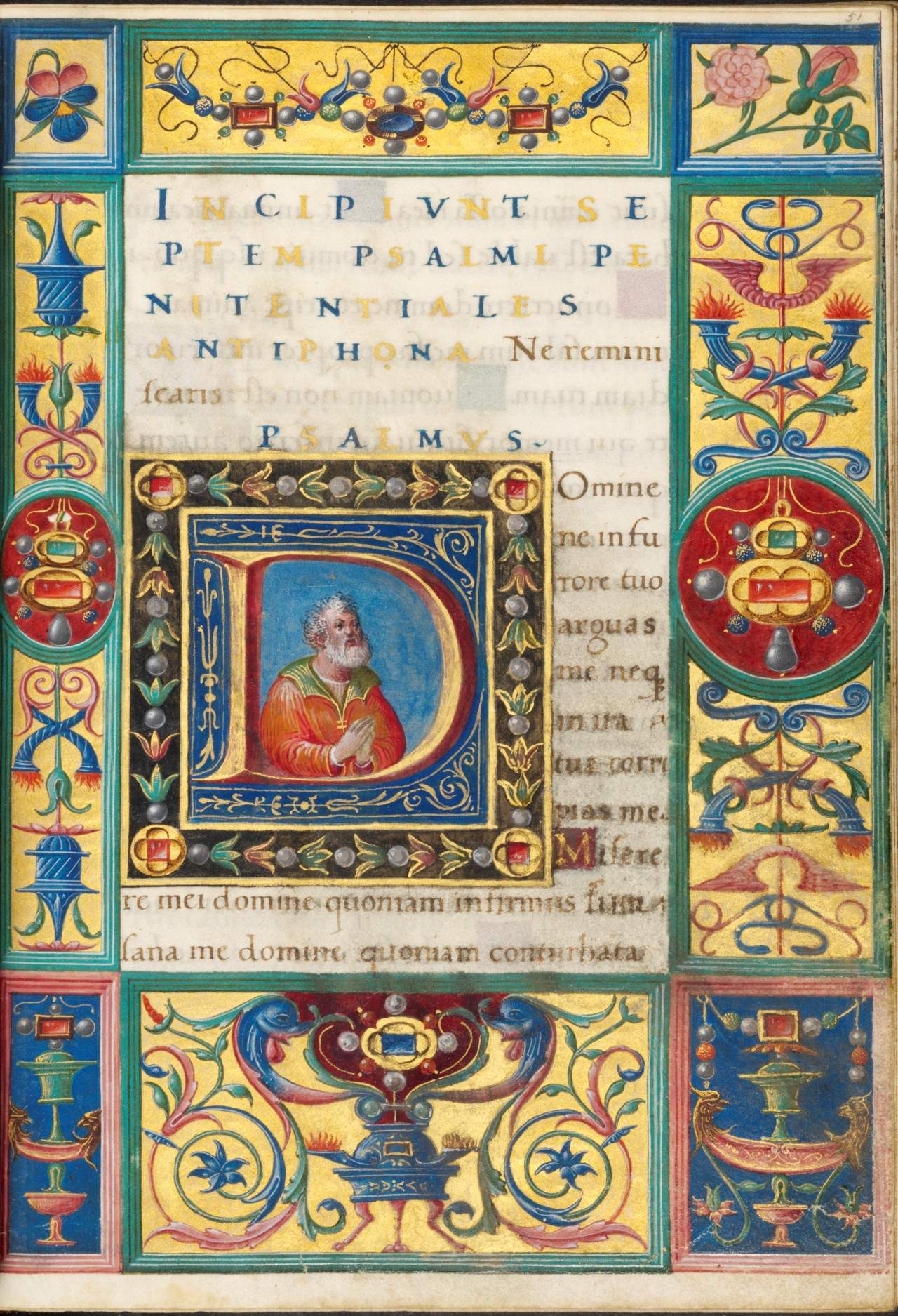 ILLUMINATED BOOK OF HOURS
Amongst the V&A collection you'll find some of the most significant surviving artworks and manuscripts of the Renaissance period. This Illuminated Book of Hours — an intricately illustrated book of Christian psalms and prayers — is one of the older pieces to make the trip from London to Australia, dating all the way back to the 1490s.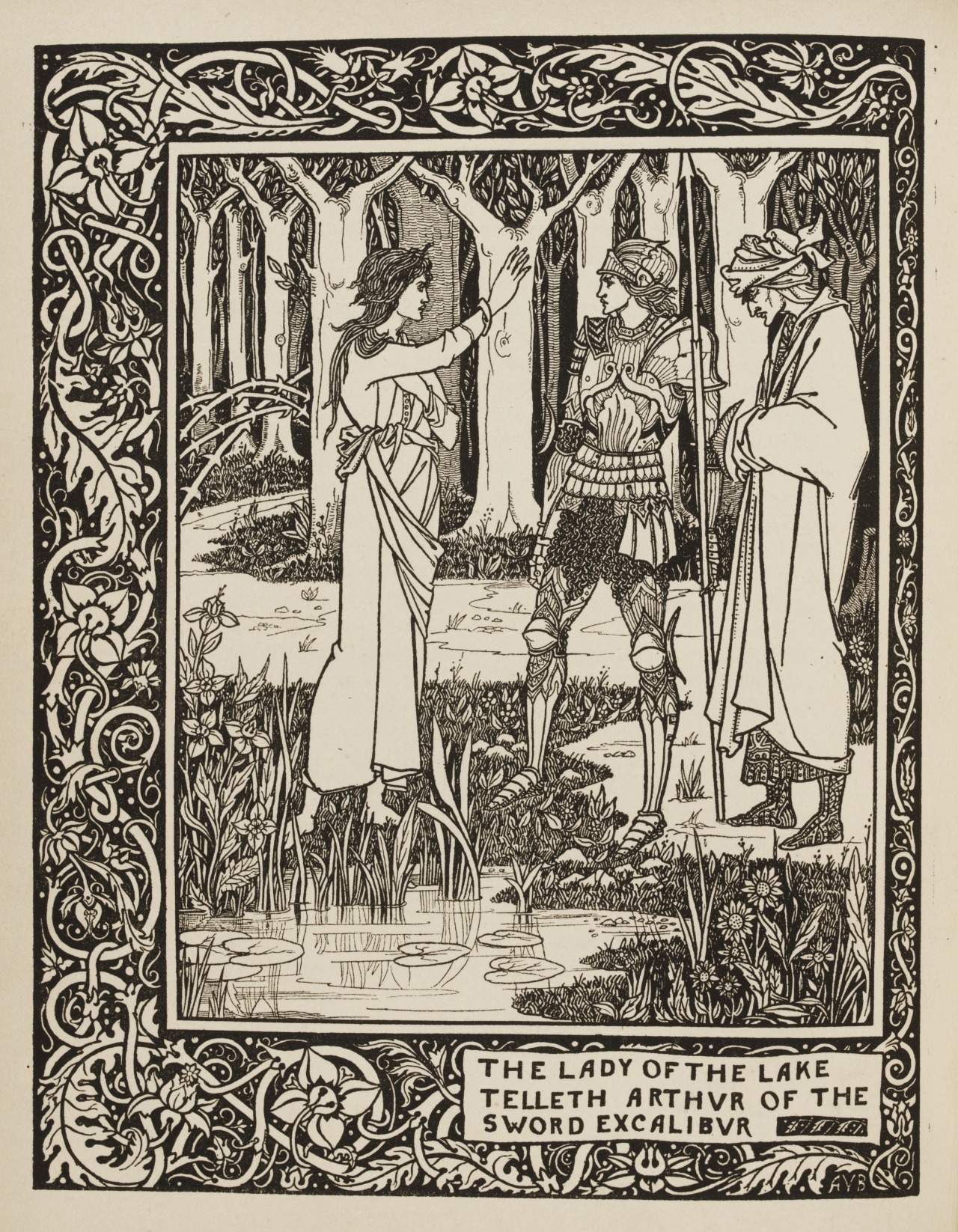 MORTE D'ARTHUR
We all know the story of King Arthur and Excalibur, mostly from having watched Disney's The Sword in the Stone. But Mickey Mouse isn't the only one to take a stab at this particular tale. Sir Thomas Malory's compilation of Arthurian legends Morte d'Arthur was first published in 1485, and is brought vividly to life in this late 19th century edition with intricate ink illustrations by artist Aubrey Beardsley.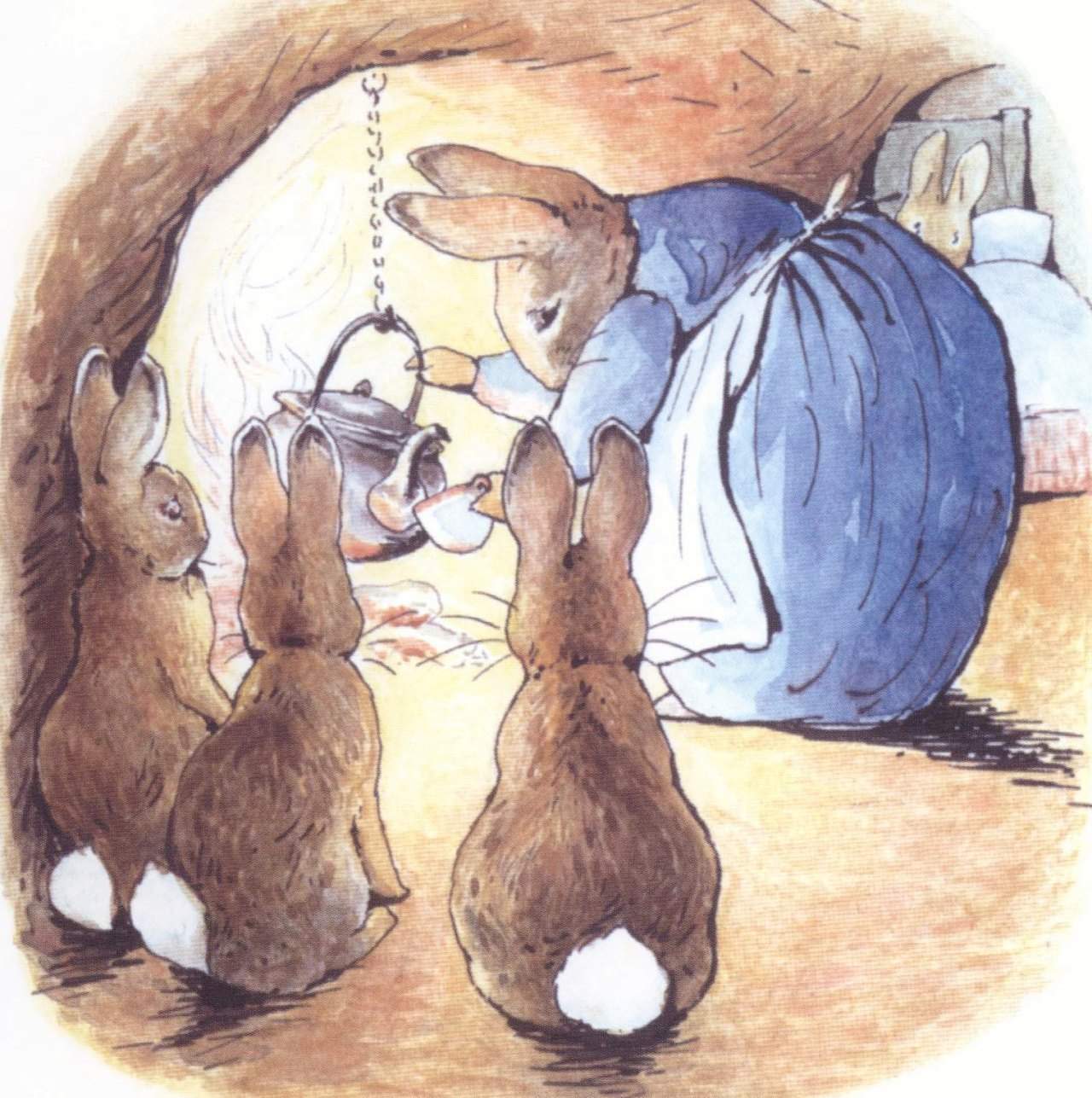 THE TALE OF PETER RABBIT
This handdrawn sketch comes from Beatrix Potter's The Tale of Peter Rabbit, first published in 1901. In fact, Peter first appeared almost a decade earlier, in letters sent by Potter to the sickly young son of her former governess. After expanding these correspondences into a manuscript, Potter was turned down by six different publishers — all of whom presumably regretted their decision after the book went on to become one of the most iconic children's stories of all time.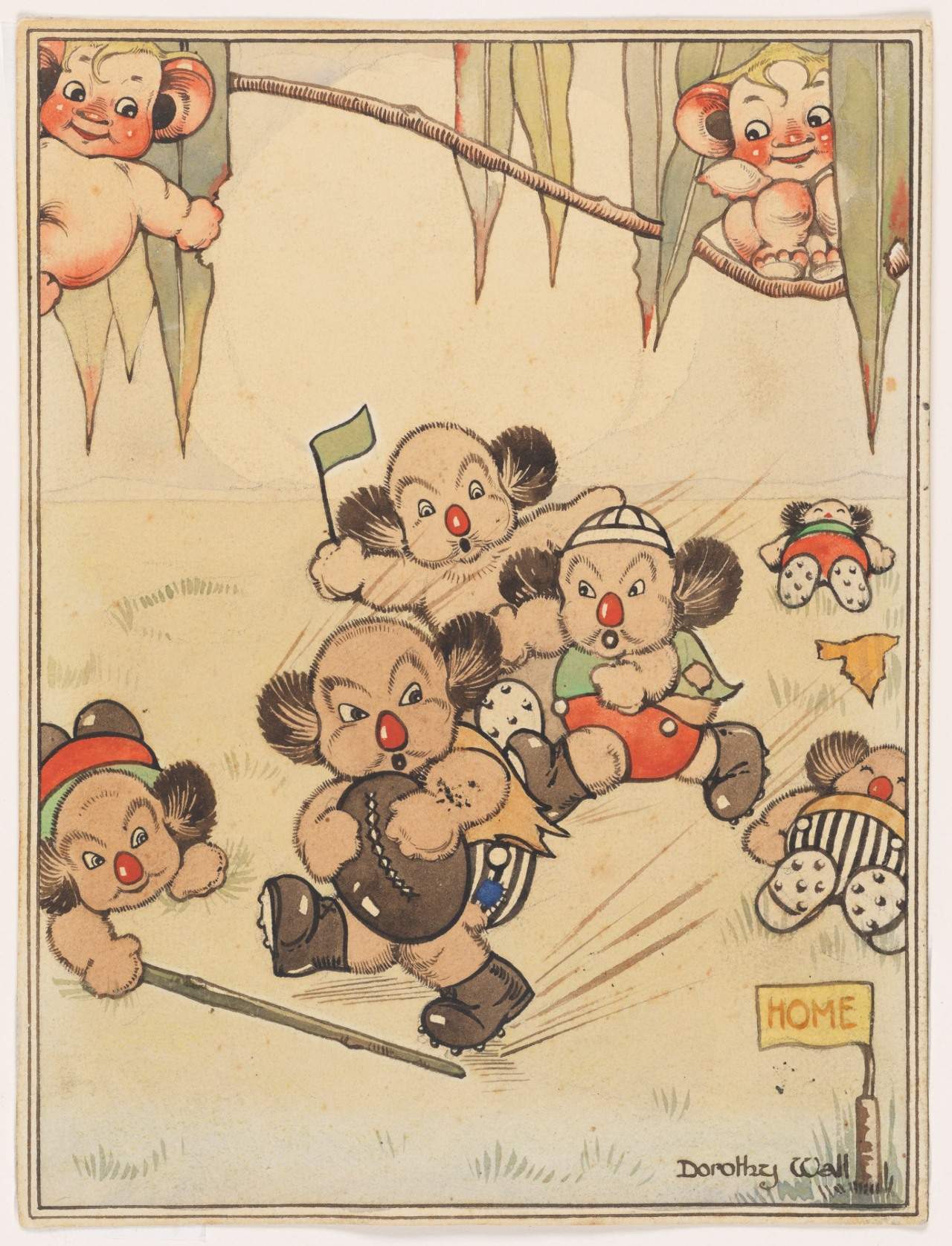 TOMMY BEAR AND THE ZOOKIES
Speaking of iconic children's stories, there are few more beloved by Australians than Dorothy Wall's Blinky Bill. Above, we can see the mischievous koala's predecessor, Tommy Bear, from Tommy Bear and the Zookies. The story was first published in 1920, 13 years before Blinky's first appearance. Incidentally, Blinky himself is set to make something of a return this year, in his first ever computer animated film.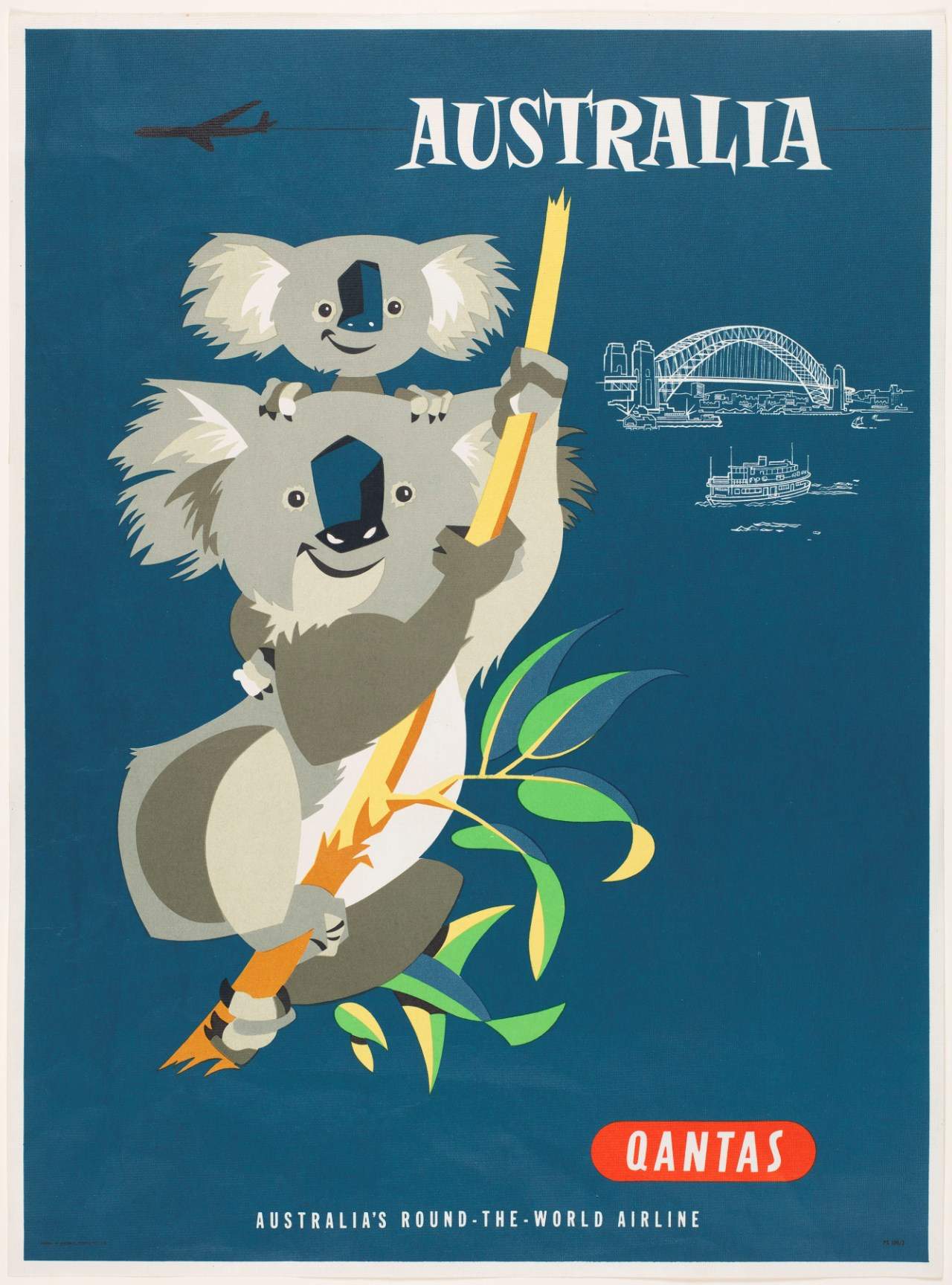 AUSTRALIA'S ROUND THE WORLD AIRLINES
The world's love affair with the koala isn't limited to picture books. This cuddly little marsupial has played a key part in attracting tourists to our shores for decades – try and think of the last time a famous celebrity visited Australia and wasn't photographed holding a koala. Qantas, in particular, has often turned to the koala to help sell its brand overseas, whether in posters like the one above or its famous TV spots from the 1970s.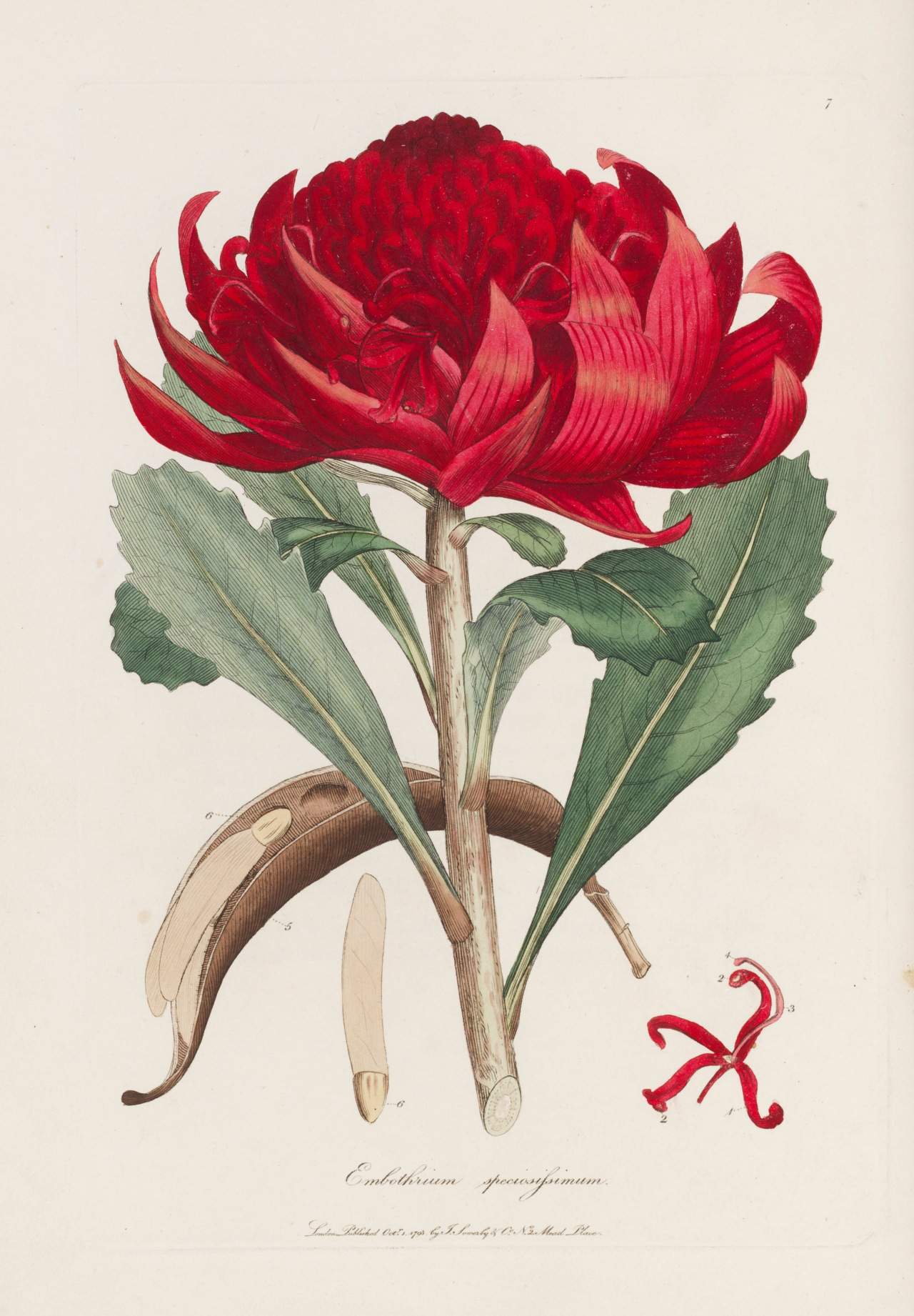 JAMES SOWERBY'S WARATAH
Early European settlers in Australia were understandably fascinated by the country's unique flora and fauna, the likes of which they would have never seen before. The Australian Inspiration exhibition includes some of the earliest known sketches of native plant and animal life, including this illustration of a waratah by James Sowerby that appeared in James Edward Smith's A Specimen of the Botany of New Holland. More than two centuries later, the flower remains a national cultural icon, and has even been immortalised as the NSW state flower.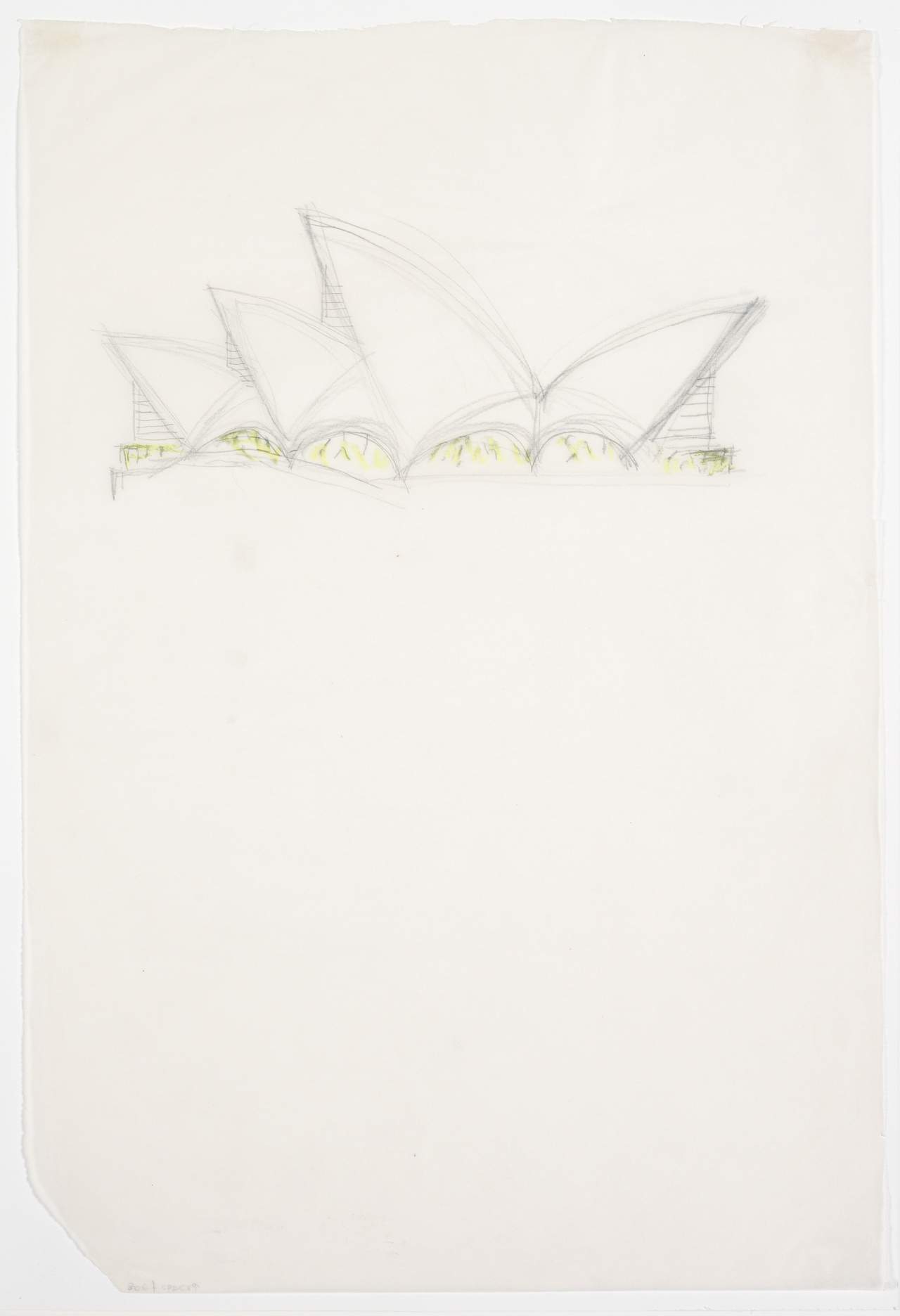 SYDNEY OPERA HOUSE DESIGNS
Still, when it comes to national symbols, they don't get much bigger or more significant than the Sydney Opera House. Danish architect Jorn Oberg Utzon won an international competition with his bold and visionary design, which was purportedly inspired by the peeling of an orange. These early sketches may not look like much, but the building's iconic status is a testament to the strength of his ideas.

Inspiration by Design and Australian Inspiration will be on display at the State Library of NSW until September 27. For more information visit the State Library website.
Top image: Koala & Young, John Lewin (1803)
Published on July 28, 2015 by Tom Clift