ARTS & ENTERTAINMENT
Sydney's Smallest Gallery to Open at This Year's Art Month
You'll need a magnifying glass to 'visit' this adorably tiny gallery in a shoebox.
Sydney's Smallest Gallery to Open at This Year's Art Month
You'll need a magnifying glass to 'visit' this adorably tiny gallery in a shoebox.
---
Go big by going small. That's the philosophy of a group of local artists, who'll next month launch a brand new exhibition space of truly pint-sized proportions. No larger than a breadbox, Sydney's Smallest Gallery will showcase works the size of thimbles. Who'd have guessed that one of the biggest highlights of Sydney Art Month would require a magnifying glass in order to view it?
The diminutive free gallery is the brainchild of Natalie Cheney and Stephen Clement, and will be housed inside the (regular sized) Nauti Studios in Stanmore. Only one person will be permitted to view the tiny gallery at the time, although it will be populated by several equally minuscule patrons.
Contributors will include artists Cheney, Chris Kellan and Loni Thompson, as well as community science lab BioFoundry, who have produced a replica of the Mona Lisa made out of bacteria. Members of public can even submit pieces of their own, as long as they're less than 3cm x 3cm x 3cm.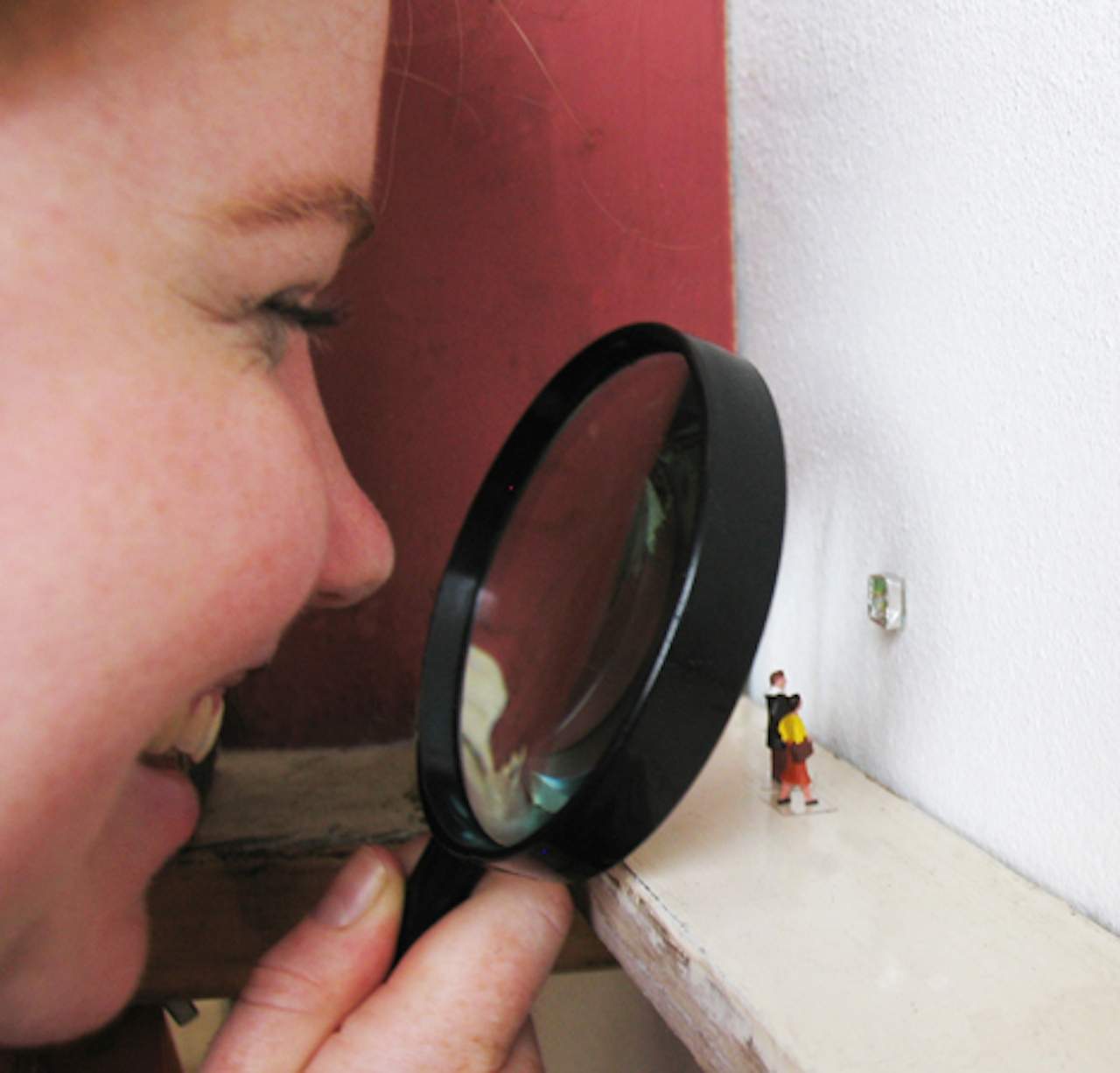 Sydney's Smallest Gallery is one of many must-see exhibitions on at this year's Sydney Art Month, which kicks off on Friday March 6 and runs until Sunday March 29.
Another big standout on the program is the return of the Collector's Space, an annual exhibit displaying pieces from private collections. This year will showcase the collection of restaurateur Kylie Kwong and her partner, multidisciplinary artist Nell, as well as Max and Gabrielle Germanos' extensive collection of work by Australian and indigenous artists.
Further highlights include Art at Night — featuring after-dark openings of galleries all around the city — as well as ARTcycle tours, in which patrons bike from one art hotspot to another (although the less athletically-inclined might prefer an air conditioned bus). The Art Month program also includes a wide array of public talks, on topics ranging from video art to ceramics to art in the public space.
All in all, this year's Art Month Sydney will include more than 100 participating galleries, from the big to the very, very small. For the full program, visit www.artmonthsydney.com.au.
Image: Chicquero — Little People Project.
Published on February 05, 2015 by Tom Clift