ARTS & ENTERTAINMENT
Take a Peek Into the Lives of Gyuto Monks with Sydney Photographer Tobi Wilkinson
What happens when a Western woman decides to document one of Tibet's strictest monasteries?
Sometimes words just won't cut it. For photographer Tobi Wilkinson, explaining the everyday lives of the Gyuto Monks was only viable through her camera lens. This fiercely devoted bunch of Buddhist monks captured Tobi's attention at a five-day teaching of His Holiness the Dalai Lama back in Homebush in 2008.
Since then, she's made four visits to their northern Indian monastery, and now brings her fourth exhibition Mindful Practice — The Gyuto Monks Summer Retreat to Bondi Pavilion this April.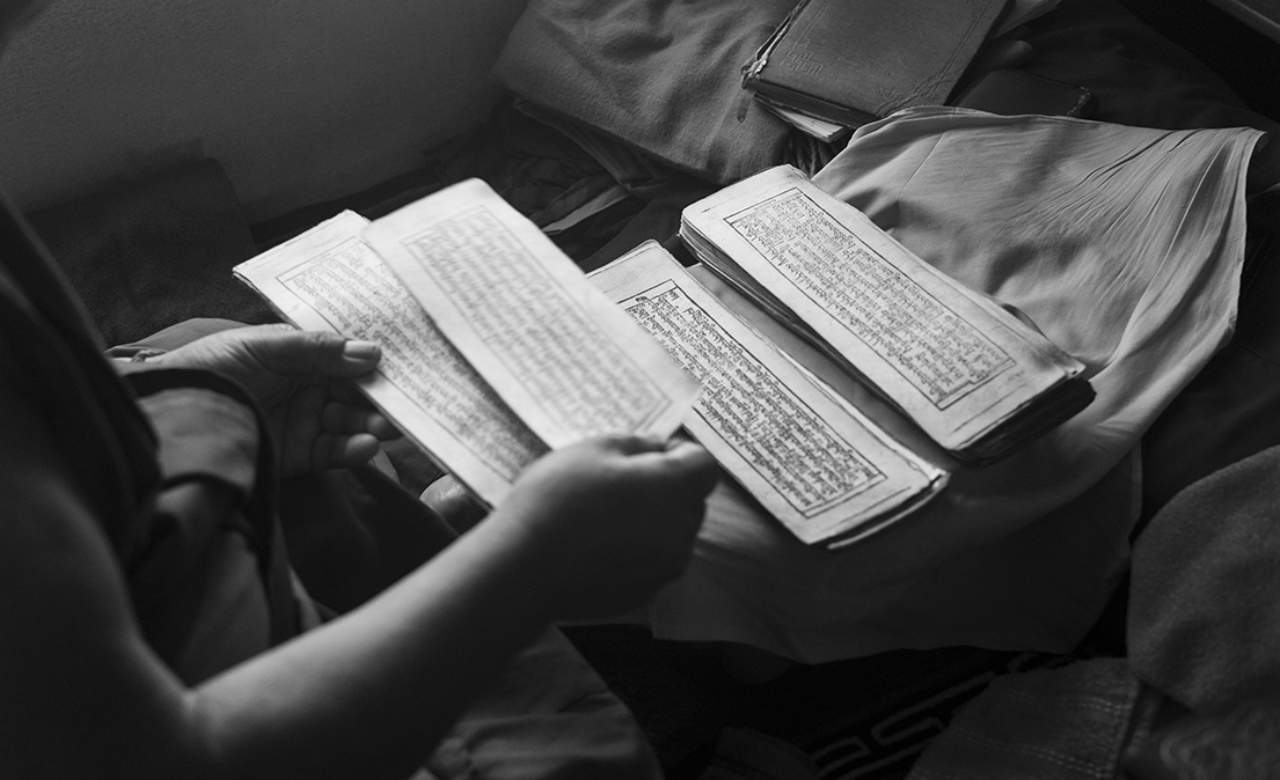 What sets this monastery apart is their undivided devotion to spirituality, and living it in all aspects of their lives. Home to tantric monks, who act out rather than simply study the scriptures of Buddha, this monastery exists as one of the toughest to belong to. "The Dalai Lama uses them as his ritual monks of choice when he holds teachings which require a high level of ritual detail," says Tobi. "Fewer than one in ten of every monk that joins the monastery lasts the distance."
Historically, things haven't been easy for the Gyuto monks either, forced to flee from the Chinese army in 1959 (with only 90 of their original 900 men surviving the shift). Now, the monks are based in Dharamsala, India. Tobi sought to capture their fascinating way of life by absorbing herself in their monastery over numerous trips. "I'm both a woman and a Westerner and living with 500 monks was initially a daunting thought for me… Of course, they are shy and having a camera pointed at them all day takes some getting used to. But I've learned to be very discreet and slowly they have come to accept my presence there," she says.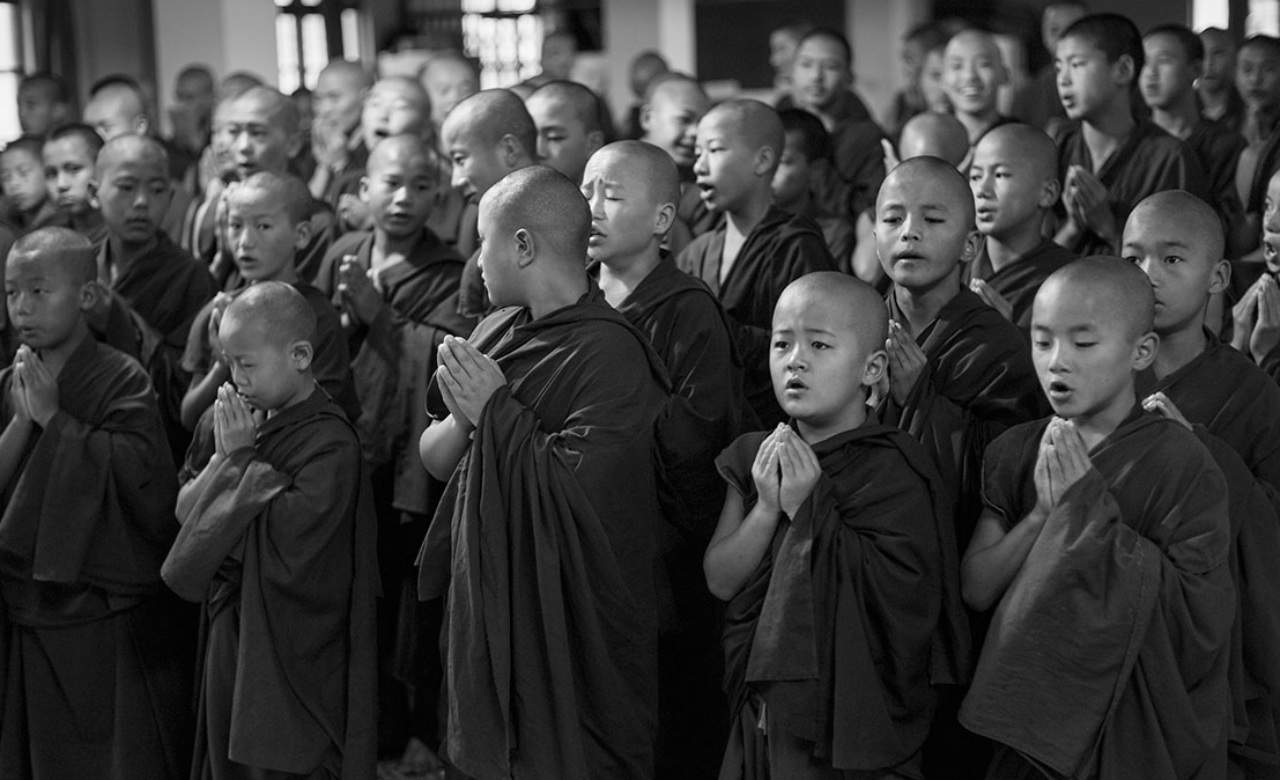 Putting in the hard yards proved crucial to getting a true insight into their everyday lives. "Regular days at the monastery require the monks to be at temple by 5.30am, but if I'm photographing either the morning bread being made or the preparation of the temple and disciplinarian, then I need to be up with those monks at 4.30am." Early starts aside, Tobi's respect for their monastic rituals allowed her privileged access to many of their most intimate ceremonies, such as the Summer Retreat (a period of closure and contemplation for the monastery to allows for uninterrupted spiritual practice).
From shots of young monks caught in a 'line of shame' after failing an exam, to intimate moments between their oldest members, Tobi's latest exhibition provides a fascinating peek into this humble way of life. To provide further insight, the two-week program at Bondi Pavilion will include public chants, meditations, talks and personal pujas. The monks will also create a huge mandala over the two weeks, which will be tipped into Bondi Beach after its completion.
"Merely by being with them you gain this sense of what life can be like if spirituality was something you could embody and live every day," she says. "I wanted to know more about this, I was hungry for it and I felt a strong need to try to show that to other people through my photos."
Tobi Wilkinson's Mindful Practice will be exhibiting from April 11-24 at Bondi Pavilion Gallery, open 9.30am to 5pm daily. For more info, visit the website. 
Published on March 31, 2016 by Lucinda Starr