ARTS & ENTERTAINMENT
The City of Sydney Wants Your Very Best Ideas for the 2017 Art and About Program
Have an idea in the back of your mind?
in partnership with

For a good 14 years, the City of Sydney's Art & About program has been committed to bringing the very best of Sydney's art scene into the public eye, taking carefully curated exhibitions out of the normal gallery setting and placing them outside, smack bang in the middle of our daily lives. Now they want your contributions.
Expressions of interest to produce an artwork or performance event for the program open in January, when the city will start calling for artists from around the world to bring forward ideas they've been sitting on. They're looking for something unique, something especially creative that draws art out of the realm of museums and galleries, and surprising and delighting an audience as they experience the work inside their own comfort zone. They want artists to use the unexpected spaces around town as their blank canvas. Once expressions of interest open next year, the good folks at Art & About won't be able to discuss potential works or offer advice, but they can now. So it's a good time to get in contact and discuss your ideas.
The selection criteria is pretty liberal. Basically, come up with a sweet idea that can be implemented in one of the many unusual spaces around the City of Sydney's local government area. Something that jumps out at an unsuspecting audience, disrupts daily life and brings joy. The City of Sydney, who lovingly produce Art & About, will open their generous coffers and shell out the cash to make the idea actually happen — up to $85,000 is up for grabs.
Art & About has had an absolute belter of a year in 2016, showing off some of the coolest aspects of the city. To give you a little inspiration, we've rounded up our four favourites. If you're an artist, creative producer, musician, composer or know any of the above, now would be the time to get your brain going and get in touch. What are you waiting for? Go make an art!
NICK CAVE: HEARD·SYD
American artist Nick Cave made rainbow-coloured horses romp through Pitt Street Mall and the industrial halls of Carriageworks with HEARD·SYD. Embodied by 60 local dancers, 30 colourful, life-size horse suits (also known as 'soundsuits') disrupted the daily life of Sydneysiders with an exuberant explosion of performance art. Set to a booming soundtrack of live percussion by Matavai Pacific cultural arts from Liverpool, the performance was surreal and enthralling. HEARD·SYD was a chance for those caught up in their daily routine to escape the bustle of the city for a moment. Each performance was free for the public to watch — Cave knew that a lot of us don't have time to visit art galleries, so he made it easier.
KONSTANTIN DIMOPOULOS: THE BLUE TREES
By Egyptian-born, New Zealand-raised, Melbourne-based artist Konstantin Dimopoulos, The Blue Trees transformed Pyrmont's leafy Pirrama Park into an ultramarine utopia with the help of a team of community volunteers. Using a biologically safe water-based colourant, Dimopoulos coloured the trunks of the park's living trees blue to highlight the impact of deforestation on old growth forests. By rendering our local environment uncanny, Dimopoulos encouraged us to consider the global impact humans have on the environment. Having been shown at the prestigious Vancouver Biennale last year and being an ephemeral work with an unknown duration, this was an installation not to be missed.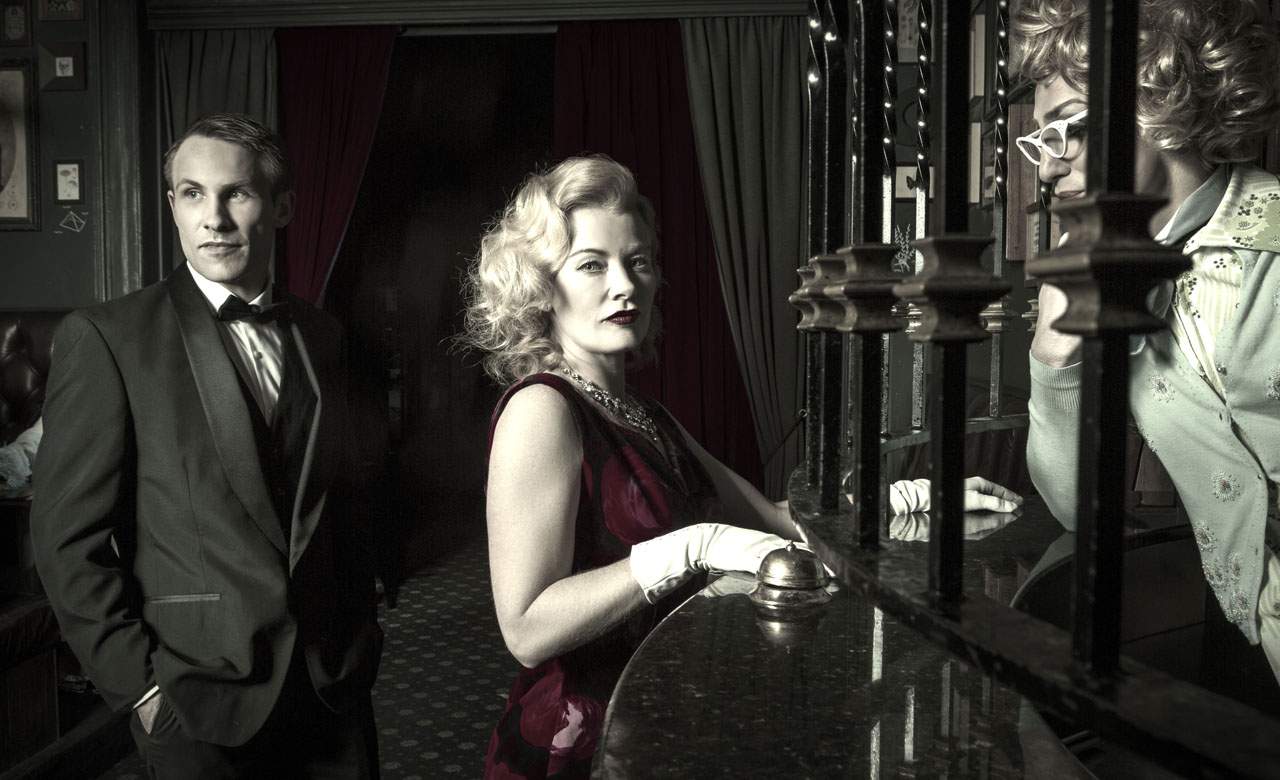 HIDDEN SYDNEY: THE GLITTERING MILE
Hidden Sydney was an immersive cabaret experience depicting the outrageous stories and characters of Kings Cross in the '50s, '60s and '70s. Starting in a back alley of the Cross, Hidden Sydney lured audience members through four storeys of The World Bar, once a notorious brothel known as The Nevada. Each room revealed new scenarios and new characters, from Virginia Gay as the Shakespeare-sprouting Bea Miles, to madams, crooks, drag queens and crooners. The sinfully good show proved so popular it returned for a second season.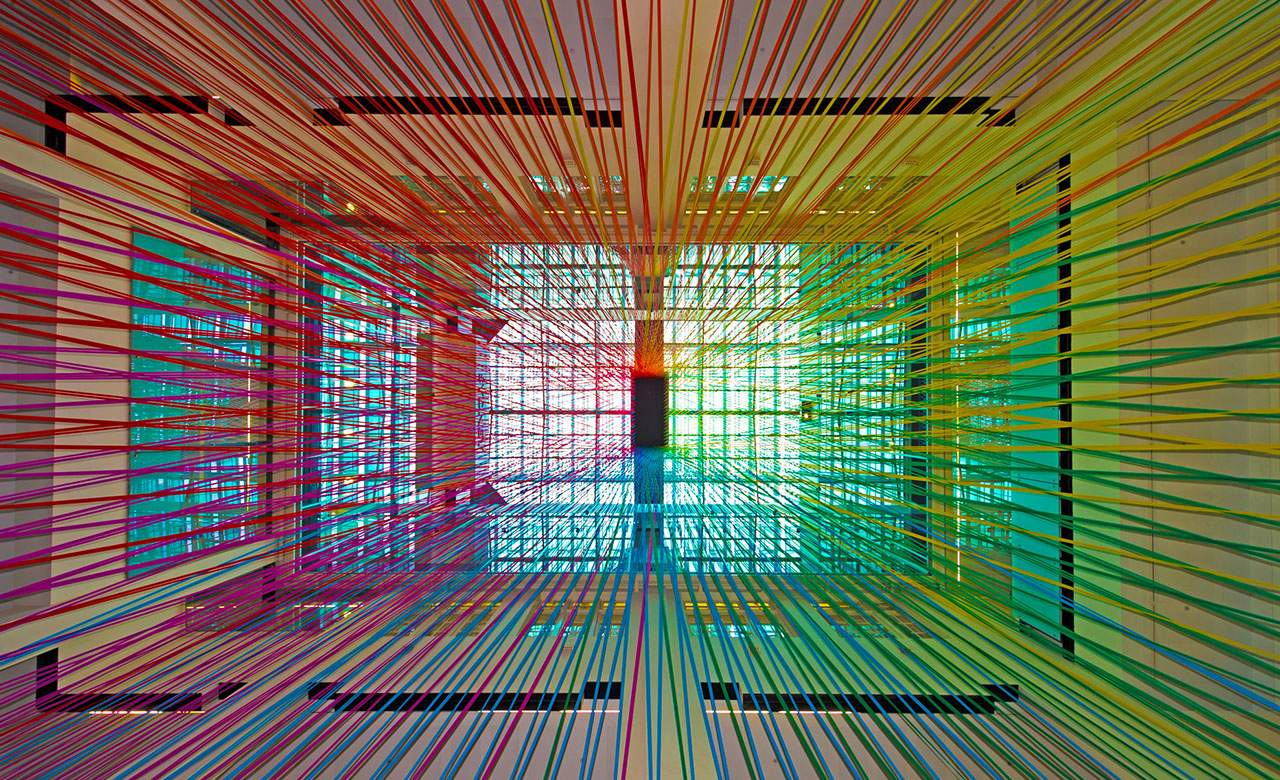 A MILLION THINGS THAT MAKE YOUR HEAD SPIN
American artist Megan Geckler's current installation in the atrium at Customs House will make you feel like you're inside a real-life rainbow (minus the pot of gold at the end). Geckler creates her art using thousands of metres of hyper-coloured, translucent flagging tape — the kind you'd normally see used by surveyors on construction sites – and a highly mathematical technique that essentially produces "drawings in space". Hovering from the ceiling, her installation has been described as a cyclone of string art. Stand in the vortex, look up and the result is spectacular.
If that's got you all inspired, get in touch with the City of Sydney with your grand ideas. You can email them at [email protected].
Top image: Nick Cave: HEARD·SYD by Anna Kucera. 
Published on December 12, 2016 by James Whitton