ARTS & ENTERTAINMENT
This Incredible Solar-Powered Installation Is Lighting Up Uluru
And it's probably the most beautiful thing you've ever seen.
For the next twelve months, visitors to Uluru will get the chance to see the sacred rock in a whole new light, thanks to a massive installation transforming the surrounding desert into a spectacular ocean of colour.
Incorporating 50,000 glass lights across an area of 49,000 square metres, it is the latest (and largest) incarnation of artist Bruce Munro's Field of Light, which has previously illuminated the grounds at the likes of London's Victoria & Albert Museum and the Longwood Gardens in Pennsylvania. Run on solar power, the installation took 40 people six weeks to set up.
The British-born Munro first came up with the idea for Field of Light while visiting Uluru back in 1992. "Field of Light was one idea that landed in my sketchbook and kept on nagging at me to be done," the artist told the ABC. "I now have the honour and privilege of returning to create an iteration of this artwork for the place that inspired it."
The new incarnation is named Tili Wiru Tjuta Nyakutjaku, which translates to 'looking at lots of beautiful lights' in local Pitjantjatjara. It will remain in place until March 31, 2017.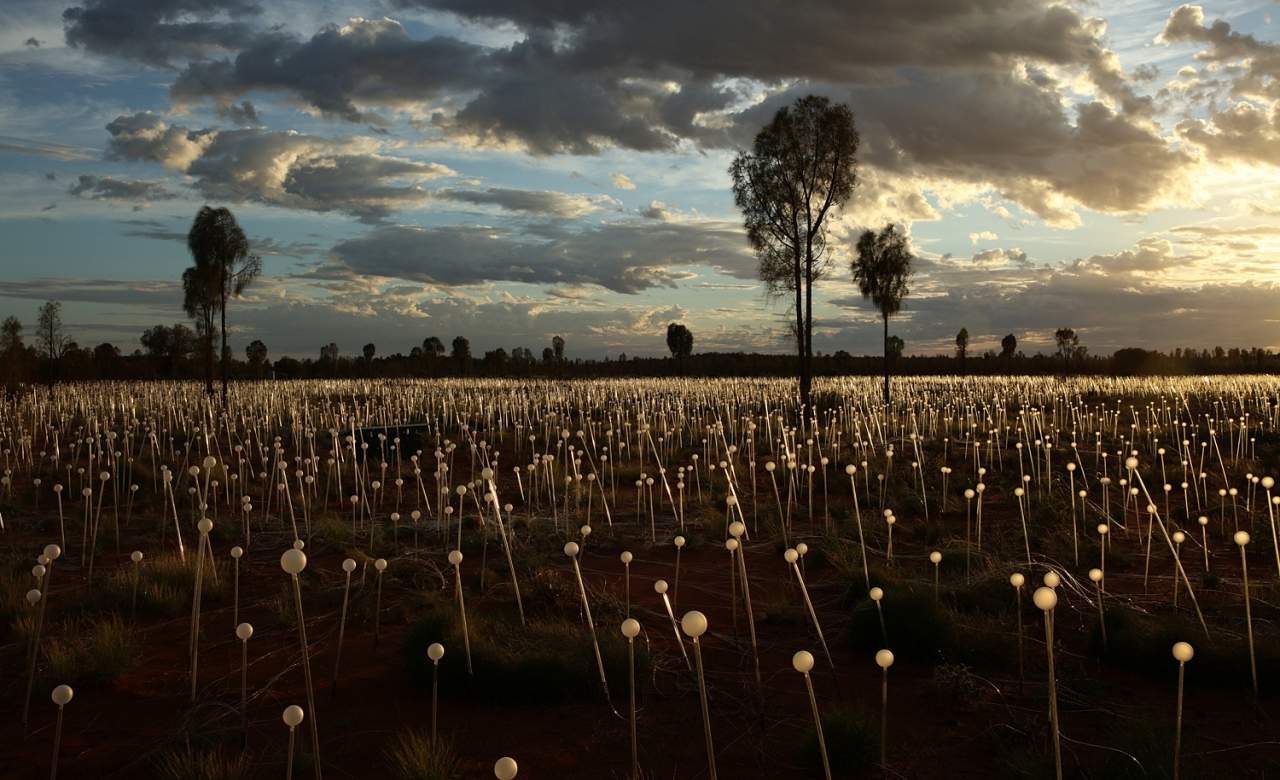 Via Traveller and ABC Online. Images: Bruce Munro.
Published on April 15, 2016 by Tom Clift