ARTS & ENTERTAINMENT
This Massive Ball Pit 'Beach' Is Made for Art-Loving Kidults
An ocean of 750,000 recyclable plastic balls has taken over the entire atrium of DC's National Building Museum.
Have you ever found yourself wondering, "How old is too old to use a ball pit? Will it be creepy if I dive right in?" Well, wonder no more (although for the record, the answer to both is 'never, if it's art'). NY studio Snarkitecture have created a massive, minimalist ball pit at in the National Building Museum in DC that will transport you to another dimension (one populated with opaque white balls and fulfilled childhood dreams).
The project, titled The Beach, utilises 750,000 recyclable (thank god) plastic balls enclosed in the towering, Grecian columns of the National Museum to create a surreal beach scene; a bizarre juxtaposition of old and new. White deck chairs are lined up along the artificial shore and the mirrored wall at the back of the space makes Snarkitecture's beach seem to go on forever and ever.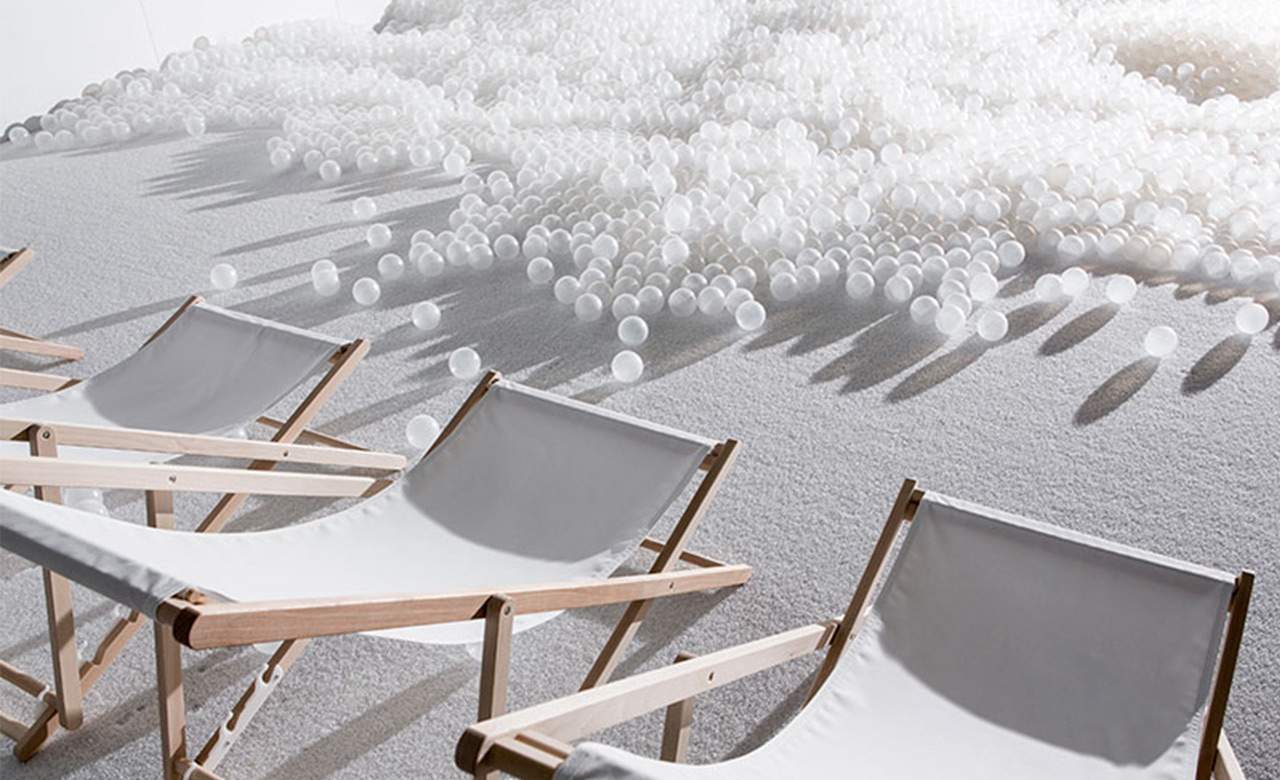 Like most high-fiveable things these days, the project was crowdfunded by the people of Washington DC who said definitively, "Yes, we do want a giant ball pit, kthnxbai," and raised $12,155 in a month. The funding has gone towards building the beach and stocking it with deck chairs, pool toys and snack vendors to create the perfect beach experience for people who generally hate the outdoors.
The interactive exhibit patriotically opened on July 4 and will run until September 7, which is still enough time to buy a plane ticket, escape winter and get away to the beach.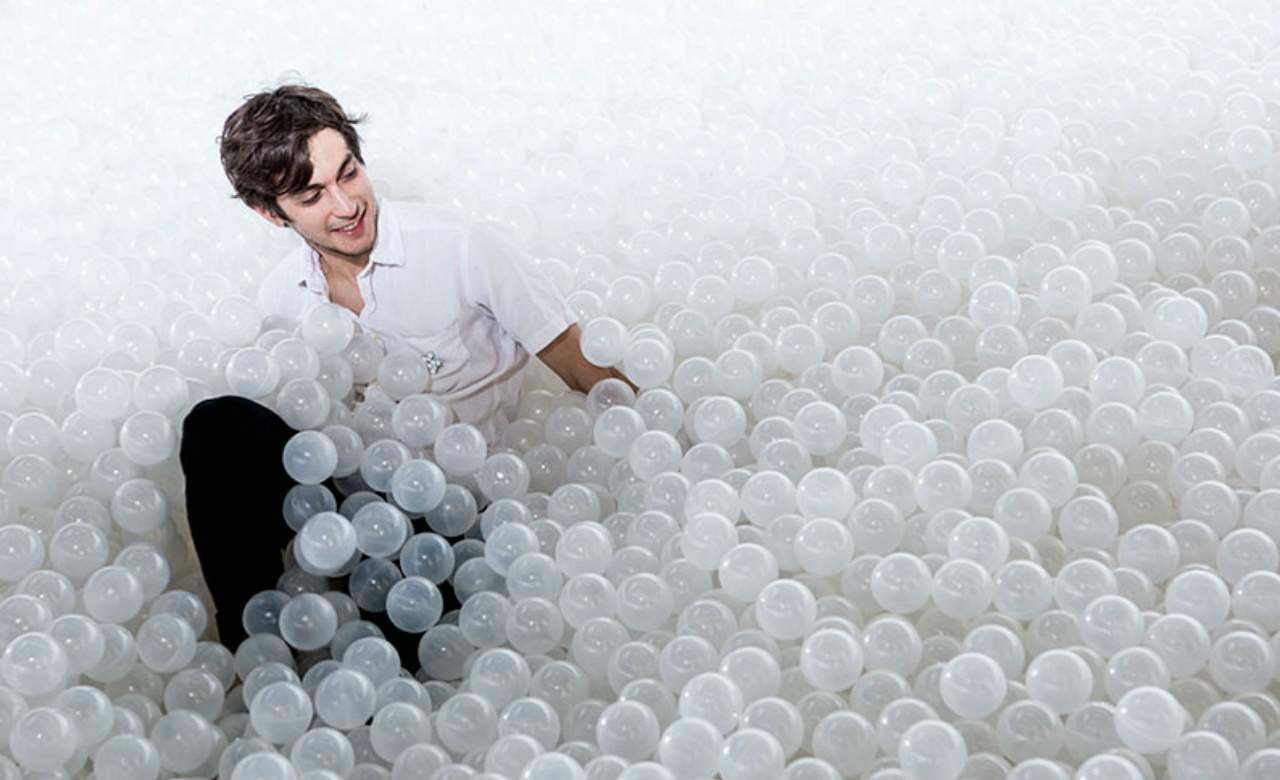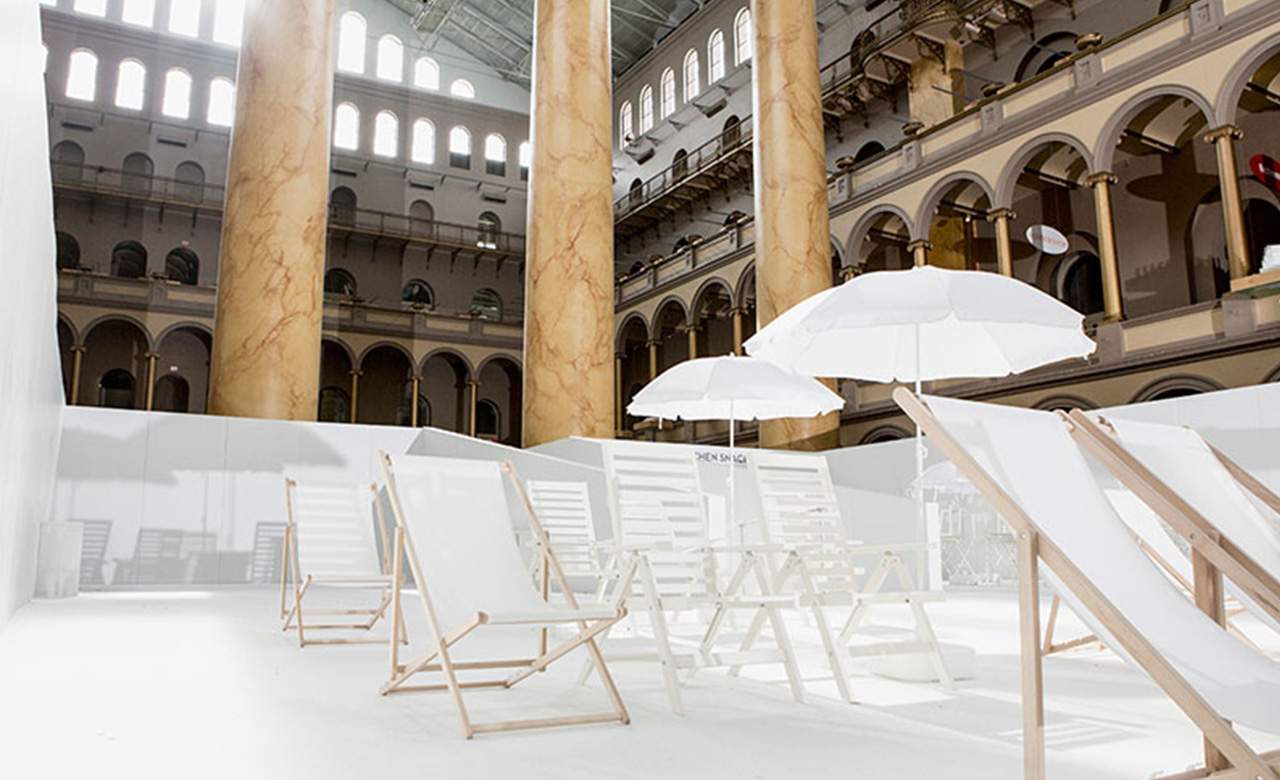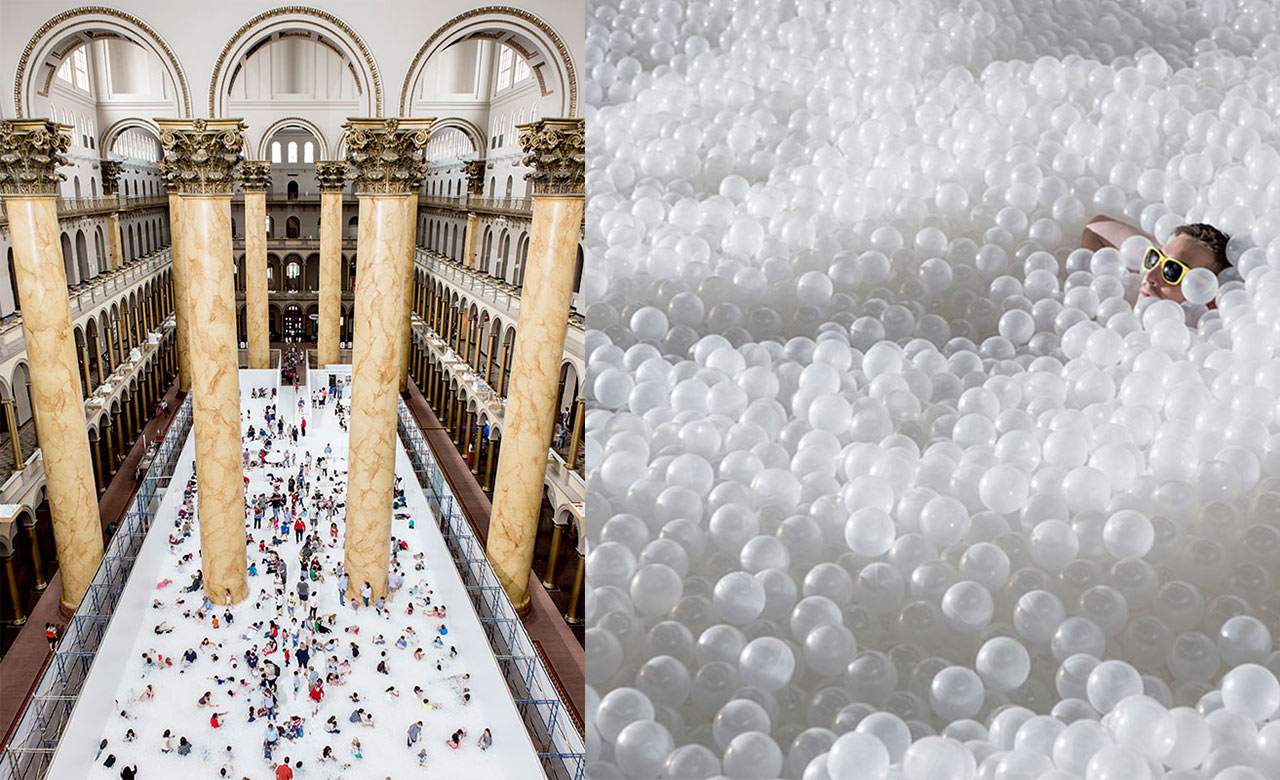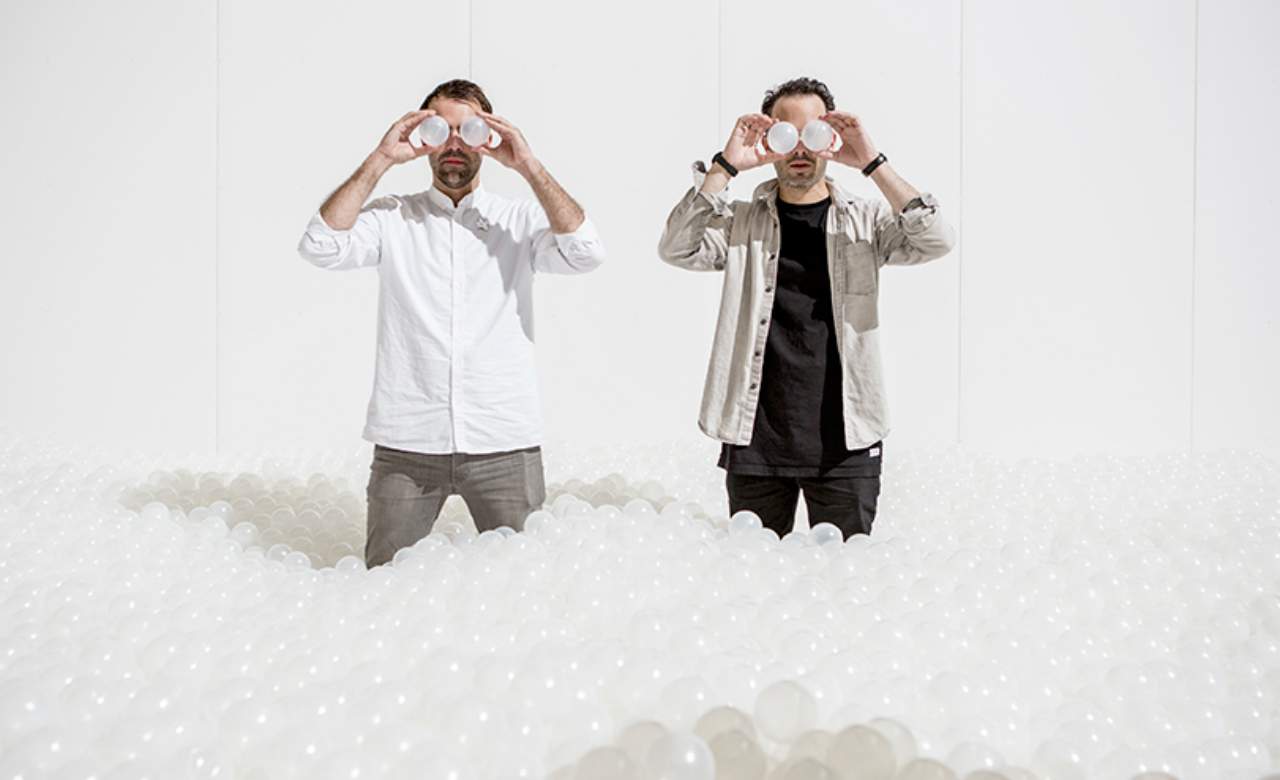 Watch a nifty timelapse of the buiding of The Beach here:
Via designboom.
Images: Noah Kalina and snarkitecture.
Published on July 07, 2015 by Imogen Baker