ARTS & ENTERTAINMENT
Wander Through a Rainforest Pop-Up Sculpture Gallery in the Blue Mountains
All Jurassic rainforest holidays should come with 2.4km of installation art.
in partnership with

We've already given you scores of reasons to head up to the Blue Mountains for a weekender. Just when you thought the Scenic Skyway and the Hydromajestic's spiffing new bar couldn't be topped, we bring you an epic pop-up, outdoor sculpture gallery — in bona fide Jurassic rainforest.
Heading into its fifth year, the annual Sculpture at Scenic World will run from April 8 till May 8. As you wander along the 2.4 km boardwalk, you'll pass 29 works created by 33 artists from all over the world, as far afield as Iran, Japan, Finland and Slovenia. They've been handpicked by an independent panel, made up of Michael Snelling, Felicity Fenner and Claire Healy, and one of them will win the whopping $20,000 Scenic World Major Award, to be announced at the opening.
This year's artists include Braidwood's Suzie Bleach and Andy Townsend, known for their fabulous, animal-inspired sculptures; Lucy Barker, whose works explore time, light, glass and perceptions; and Fleur Brett, who creates woven sculptural forms.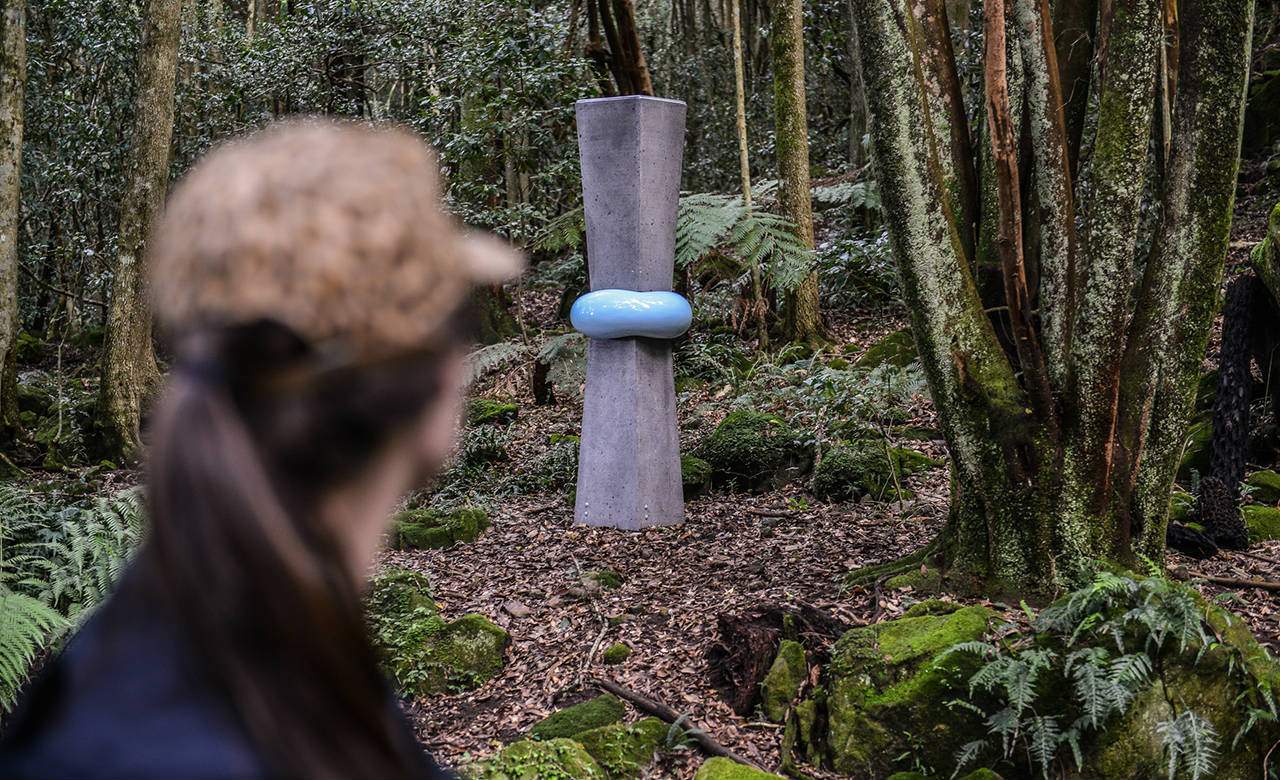 If you're travelling all the way to the mountains for these glorious artworks, you may as well make a sleepover of it. The good news is that, to encourage peeps like you to drop by, six of the Blueys' most excellent accommodation options are offering art-inspired packages.
All include Ultimate Sculptures Passes, which mean you can spend as much time at Scenic World as you like, wandering among the sculptures at your leisure, whizzing up and down the Scenic Railway and freaking out while soaking in extraordinary views through the glass bottom of the Scenic Skyway, which hangs 270 metres above a gorge, affording panoramas of Katoomba Falls, The Three Sisters and Jamison Valley. Depending on where you're staying, stacks of other extras are thrown in, from buffet brekkies with lake views to high teas in lush gardens to spas.
Your options are the Hydro Majestic, Parklands Country Gardens and Lodges, Echoes Boutique Hotel, Lilianfels Resort and Spa, The Carrington Hotel and Fairmont Resort.
"The promise of a break that mixes a choice of tailored accommodation packages with Sculpture at Scenic World, amazing Blue Mountains views and a Public Program that offers something for everyone is enticing for art lovers, enthusiasts and families alike," said Justin Morrissey, Sculpture at Scenic World exhibition manager. "Of course, location is key when it comes to a mini art escape and being familiar with the area is what gives us the edge in helping recommend accommodation packages for Sculpture at Scenic World guests."
Sculpture at Scenic World will run from April 8 till May 8.
Top image: Artwork — Elyssa Sykes-Smith, A Canopy of Thoughts (2015), Image — Keith Maxwell. Body Image: Artwork — Nathan Keogh, Compression (2014).
Published on March 03, 2016 by Jasmine Crittenden