ARTS & ENTERTAINMENT
Five Surprising Stories Behind Quilty Artworks You Should Know Before You See Them in Person
Delve into the stories behind the works of one of Australia's most acclaimed contemporary artists.
Five Surprising Stories Behind Quilty Artworks You Should Know Before You See Them in Person
Delve into the stories behind the works of one of Australia's most acclaimed contemporary artists.
in partnership with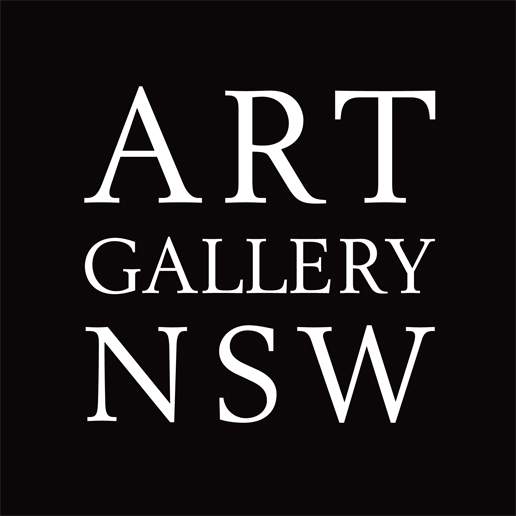 If you're planning to head to the Art Gallery of NSW this month to check out the free major exhibition Quilty before it closes on February 2, you don't want to go in without the background info. Covering 15 years of Australian contemporary artist Ben Quilty's career, the exhibition is made even better if you know the stories behind his works, which include intimate self-portraits and sombre reflections on injustice and displacement.
With a storied career, including time spent as a war artist in Afghanistan in 2011, his friendship and advocacy with Bali Nine pair Andrew Chan and Myuran Sukumaran, his trips to meet Syrian refugees in Lebanon, Lesbos and Serbia, and his exploration of Australian history, there is much more to Quilty's works than just paint on canvas.

SELF PORTRAIT AFTER AFGHANISTAN (2012)
Quilty spent three weeks in Afghanistan in 2011 as an official war artist. His pieces from this time aren't the typical military landscapes one might expect; in the first room, you'll find a series of dark, vulnerable portraits of returned soldiers, which were painted in his Bowral studio. But it's Self portrait after Afghanistan that draws the most attention — a dark and swirling representation of his turmoil after returning from the Middle East. As the artist puts it, "My work is about working out how to live in this world. It's about compassion and empathy but also anger and resistance."

SELF PORTRAIT, THE EXECUTIONER (2015)
Continuing his personal responses to harrowing experiences, Quilty painted a series of pieces about his friendship with Andrew Chan and Myuran Sukumaran, who were sentenced to death in Indonesia for drug trafficking in 2006. As part of a campaign to save the lives of Chan and Sukumaran, Quilty gave them art classes. Unfortunately, the campaign was unsuccessful and Quilty painted this self portrait the day after their execution in April 2015. Curator Dr Lisa Slade says Quilty, the exhibition, shows how art has the capacity to instigate change. She says, "He wields paint to draw attention to our responsibility as critical citizens in an increasingly fraught world."

FLOWERS FOR HEBA (2016)
In the same room of the exhibition, you'll find works inspired by Quilty's experiences in Lebanon, Greece and Serbia with acclaimed writer Richard Flanagan. What immediately draws your attention is a series of life jackets named for refugees who died while trying to seek asylum in Australia, but Flowers for Heba tells the story of when the artist was inspired by a little girl he met in a refugee camp. Quilty had shared his art supplies with children at the refugee camp and, when prompted to draw a picture of her home, Heba carefully drew her house with a bomber flying over it and two bloodied bodies on the ground, who she said were her parents. Her heart-wrenching drawing can be seen upstairs at the gallery as part of the exhibition Belonging.

IRIN IRINJI (2018)
Quilty's Rorschach series is a play on the inkblot test that was commonly used as a psychology test in the 1960s. The first in the series, Bedford Downs Rorschach, was painted in 2008 and represents a Western Australian cattle station that was the site of an Aboriginal massacre. Ten years later, Quilty was taken by local artists to the site of another massacre, in the Anangu Pitjantjatjara Yankunytjatjara (APY) Lands in South Australia. Though you won't find Irin Irinji on any map, it's captured here by Quilty across 12 panels covered in thick, textured paint and feathery white spaces that represent ghost gum trees or falling spirits.

THE LAST SUPPER (2016)
The final room of the exhibition sees Quilty attempting to make sense of the world, beginning with a piece painted the day after the US election in November 2016, which saw Donald Trump elected as the 58th president of the United States. The Last Supper (2016) is the first of a few works of the same name and sees Trump acting as the Jesus-like figure. Presiding over the table in all his floppy-haired glory, Trump is surrounded by screaming, disembodied features and piercing eyes. Fun fact: we're told Quilty has a rubber Trump mask lying around his studio. Head curator of International Art, Justin Paton, says Quilty's works find "new ways to grapple in and through the issues that stir him.''

Quilty is showing at the Art Gallery of NSW until February 2. Admission to the exhibition is free. 
Top image: Ben Quilty by Daniel Boud.
Published on January 22, 2020 by Leisha Kapor