Classic Rock, Cold Ones and Camaraderie: Why You Should Catch Returning Hit 'The Choir of Man'
Head to Sydney Opera House for a night at the pub with nine affable — and wildly talented — blokes.
in partnership with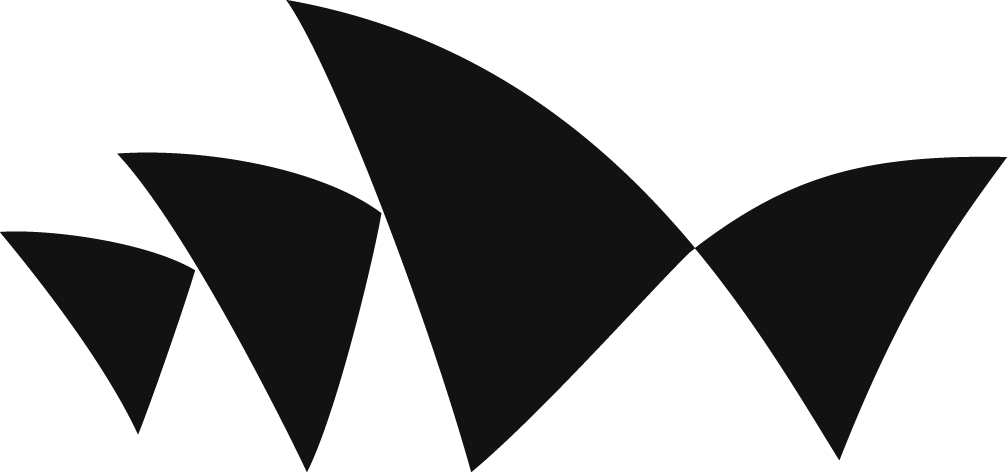 Fancy a beer and singing along to some of the biggest hits from the past few decades? In one of Sydney's most iconic venues, no less? Well, there's no better way to get back into the live theatre scene than with The Choir of Man: the ultimate heartwarming show that's swinging into Sydney Opera House this February.
Returning after two sell-out seasons Down Under — and in its first touring performance in over a year — The Choir of Man sees nine mates catch up at their local watering hole, dubbed The Jungle, with the stage transforming into a convivial pub setting each evening.
So, throw whatever ideas you have about a night at the theatre aside and grab yourself a pint, because this show will have you chair-dancing along to classic rock, joining in with pint percussion, foot stomping and watching high-energy dance routines. Still need convincing? Here's the inside scoop on the hit show's anticipated return to Sydney.
THE RUNDOWN
The show first took off at Edinburgh Fringe Festival in 2017 after 20 years of development by the producers Andrew Kay and Nic Doodson. Yep, two whole decades. "I wanted to create a show that was a reflection of my experiences, not only of singing, but also of community and friendship," says Doodson.
Since then The Choir of Man's unique and wildly entertaining act has spawned shows across Europe, the United States and Australia.
For the House's gig this time round, The Studio's getting decked out with faded wooden decor, colourful lights and a working beer tap. A place where "people can come together and laugh together or cry together. It's a place of sitting together and supporting each other."
THE REVIEWS
After taking to the Sydney stage twice, The Choir of Man has received much praise. In Daily described the production as "a celebration of the local places where people come together to belong" while Arts Review said it was "fresh, fun and fantastic". But it wasn't just the critics who were raving, with two sell-out Sydney seasons proving theatregoers were fans, too.
"Having people singing along, having a smile on their face [and] a drink in their hands is the best thing we can ask for," says Doodson. "We want people to be reminded of going down to the pub with mates and having a good time."
THE SHOW
While the set may look like your typical Brit-style pub sporting soggy carpets and tired furniture, don't judge the show by its decor. The nine performers are sure to dazzle and amaze as they sing, stomp and play instruments in this 80-minute romp of cabaret.
If you've seen The Choir of Man before, the actors usually share and encourage audience members to drink with them on stage. However, due to COVID-19 limitations, this won't be the case. Instead, you can bet the boys will recreate that community spirit amongst the audience without any unsafe interaction.
"It's a show all about community," says Doodson. "We have never had to come together as much as we have now and never been more deprived of community than we have in the last year."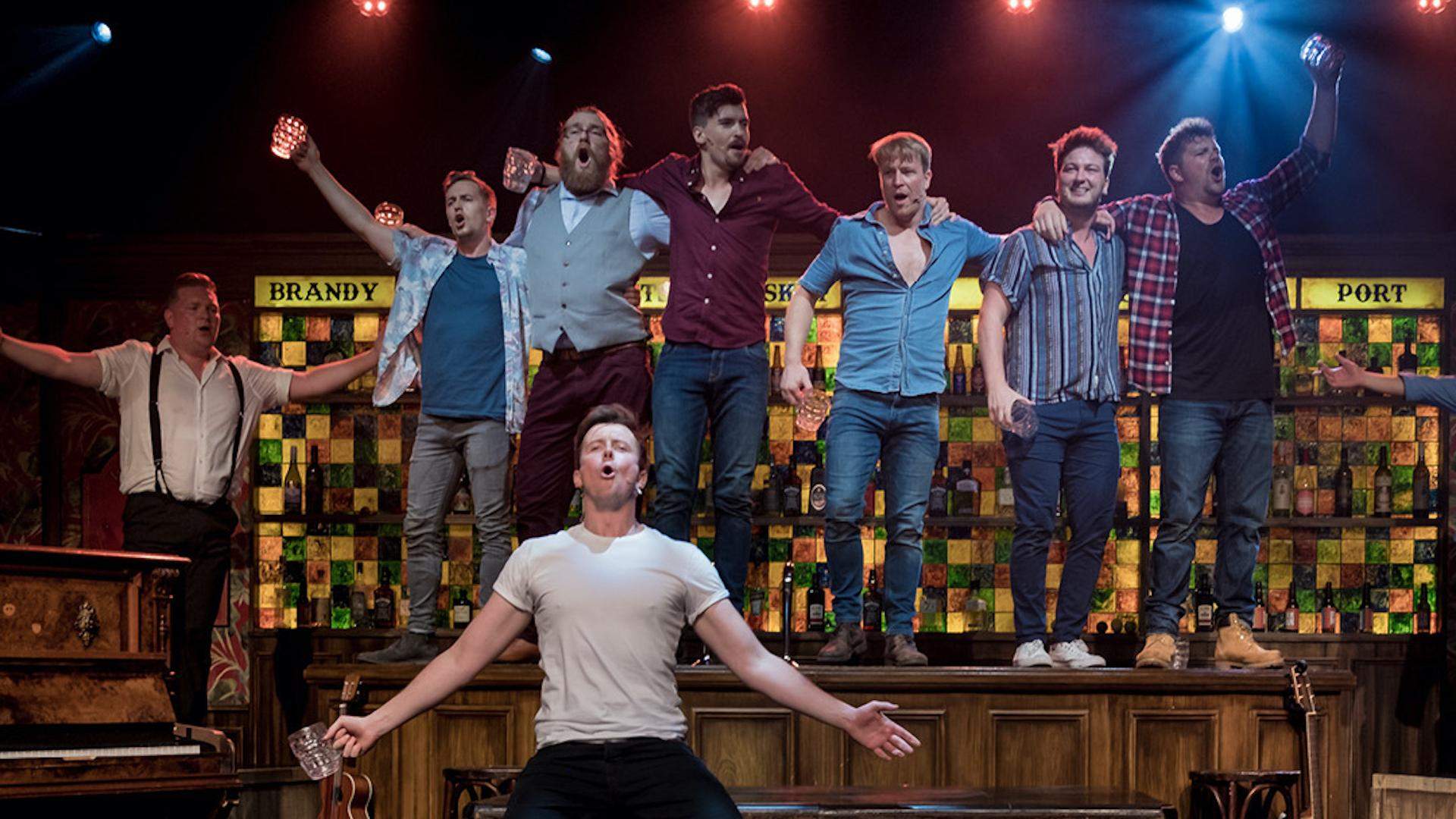 THE BLOKES
These nine men are just your average Joes, really, all playing exaggerated versions of themselves. Denis Grindel is the narrator, like that mate of yours always spinning longwinded yarns at the bar. Tom Brandon is the blokey bloke with a 'hard man' exterior and Alistair Higgins is the muso. Then, you've got James Hudson who's always down for a laugh, while Matthew Campbell is the bore —  you know, the one who always plays it safe. Plus, Peter Lawrence who they call 'The Beast'; the one who's always on the dance floor; Mark Irwin, the Cockney Casanova; and Mark Loveday as the barman.
The cast represents different races, sexualities and personalities that come together and remind us of the importance of being there for one another, through the good and the bad.
"We set up to create a show about nine people who like signing and [instead] ended up with a bunch of friends who created a show and took on board their experiences and the things that were important to them," says Doodson.
THE TUNES
This fun story of camaraderie is backed by a banger-filled songbook packed with too many crowd-pleasing rock classics, power ballads, pop songs and Broadway hits to count. The inspiration? "Each song has to tell a story — and we have a good reflection of international music and genres," says Doodson.
Expect everything from Guns 'n' Roses and Queen to Red Hot Chili Peppers, Adele and Avicii. So, no matter what your taste in tunes is, there's sure to be something that'll have you grooving in your seat — or belting out the chorus.
And if you're hoping there might be an Australian twist on the usual setlist, keep an ear out as there may be an appearance of a much-loved Aussie classic or two.

'The Choir of Man' is showing at Sydney Opera House from February 18–April 4, with tickets priced from $59–105. For performance times — and to book tickets — head to the Sydney Opera House website.
Top image: Prudence Upton
Concrete Playground Trips
Book unique getaways and adventures dreamed up by our editors