ARTS & ENTERTAINMENT
Concrete Playground's Cheat Sheet to the Rugby 7s
Seven things you should know about the huge international sporting party hitting Sydney.
in partnership with

Sydney is arguably the sporting capital of Australia. It's where the Socceroos won the Asian Cup last year, it's the home of rugby league in Australia and who could forget that John Aloisi penalty at Sydney's ANZ Stadium against Uruguay to take us to the World Cup? This February, Sydney's the centre of global sport action once again, with the Harbour city's debut Rugby 7s event, Sydney 7s.
Not across the Rugby 7s? This isn't your average game of rugby. If you're familiar with rugby union, then you've got a good head start, but don't fret if you've forgotten everything that punter at the pub told you during last year's World Cup — or if you have no knowledge whatsoever of the sport. We're going to start from scratch, compare the two where necessary and get you up-to-speed so you can act like quite the expert come game day.
So here's seven things you need to know for the Sydney 7s, arriving on February 6 and 7.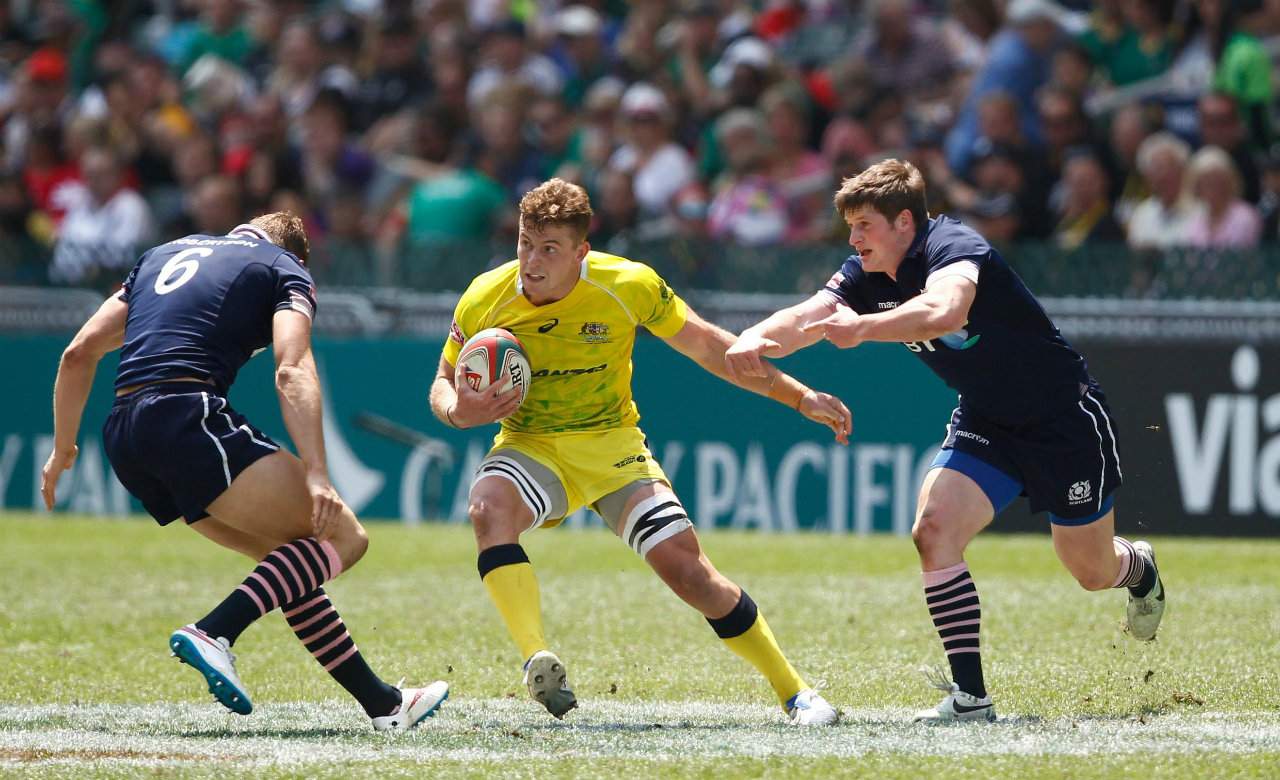 THE RULES
As you might have guessed, the number seven is pretty fundamental to the whole shebang. Let's break it down:
There are two seven-a-side teams — consisting of three forwards and four backs. They'll play a 14-minute match made up of two seven-minute halves on a full-size Rugby Union field.
Players can only pass the ball backwards or kick the ball to move downfield, with the aim of the game being to get over the opposition's tryline at the other end of the field. Do this and you score a try, worth five points. After every try, the scoring team attempts a drop kick conversion through the uprights to earn two more points — totalling seven points for a converted try. Teams can also score three points with a drop goal or a penalty kicked between the goalposts.
After each score, the scoring team kicks off to the opposition to make sure the other team has an equal opportunity to return serve.
Penalties result in either a scrum or kick for goal, depending on the offence committed. Scrums consist of three forwards versus another three. The scrum half feeds the ball into the channel between the interlocked forwards and retrieves the ball from the back of the scrum and play continues.
If the ball goes out of bounds then a lineout occurs. Lineouts take place between two or three players and a player throws the ball back in to play.
Finally, each team is only allowed to make three substitutions during the course of the game out of their five available reserves.
If you're familiar with the rules of rugby, you can see that 7s borrows a lot from the game played in heaven but adds its own laws that serve one purpose: to keep the game fast and free flowing.

IT'S FAST AND FUN
Rugby 7s is all about entertainment. With only seven players defending a full size field, side steppers, speed merchants and fitness freaks tear down the field and punish the slightest gap in a defence. The game is designed to allow scoring and demands it happens quickly. In fact, Sevens sees a try scored roughly every 70 seconds.
Also, with matches being only 15 minutes in duration, you'll see over 20 games on each day of the Sydney 7s. We've done the math and you'll see around 240 tries on each day of the tournament! That is some serious bang for your buck.
Plus you'll get to see some of the fastest athletes in the world like Carlin Isles of the United States, who runs 100m in 10.13 seconds. Check out his highlights above. One thing's for sure, you won't be caught twiddling your thumbs at the Sydney 7s.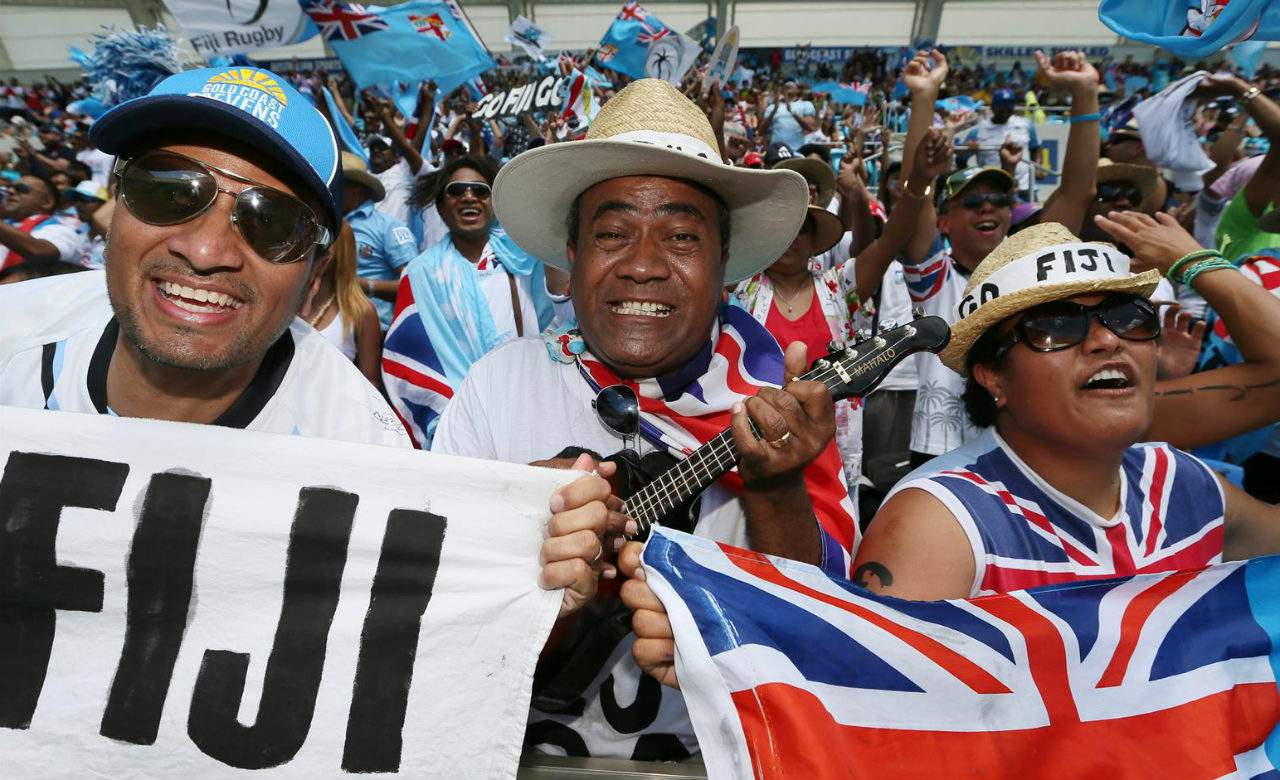 EVERYONE DRESSES UP
Whilst there is plenty of action on the field, there's just as much for you to do off it. For you see, 7s is a global party famous for its mix of party and rugby action. And like all good parties, there's a fancy dress theme. Sydney 7s' theme: 'go global'.
To celebrate the international flavour of 7s, get into the spirit and dress as your favourite nation, no matter whether they are competing or not. Pull out your kilts or your Statue of Liberty costume but if you feel that's too much, you can always wear your country's jersey.
Make sure you wear something comfortable to dance around in though as there's live music each night. Saturday sees The Veronicas perform live before The Hoodoo Gurus bust out their classics on the Sunday. Forgotten about The Veronicas? How could you, they're 4ever.

IT'S NOT YOUR REGULAR RUGBY CAST
One of the great things about 7s that contributes to the sport being such a worldwide phenomenon is that it doesn't feature your regular cast of rugby heavyweights. I mean sure, Australia, New Zealand, South Africa and England feature. But there's also Kenya, Portugal and the United States of America. Joining these seven nations in Sydney are the current world champions Fiji, alongside Argentina, Canada, Fiji, France, Japan, Russia, Samoa, Scotland and Wales. Importantly, Australia and England have never had their hands on the World Series trophy (there's a lovely little fact that'll really piss off hardcore Aussie and UK supporters, use at your own peril).
So why are Kenya suited to playing 7s when you never hear about them in rugby union spheres? Well remember, 7s is tailor made for fit and speedy athletes. If you get a bit of open space to run into, well, just look at the winners of most long-distance events at the Olympics and you'll understand why Kenya are involved in 7s.

SEVENS IS AN OLYMPIC SPORT IN 2016
That's right, 7s is heading to Rio for both men and women and with the Olympics just over six months away, Sydney 7s has become an audition to become an Olympian, with all but one of the qualified nations playing in this tournament.
This Olympic carrot has been crucial for the growth of the sport, with a 120 percent increase in global rugby participation since 2009 (when the IOC announced it was returning as an Olympic sport). This rise in competition for spots has resulted in the skills skyrocketing and also attracted some of the big names of world rugby — Sonny Bill Williams has signed on for 2016 and already claimed that it's the toughest training he's ever undertaken.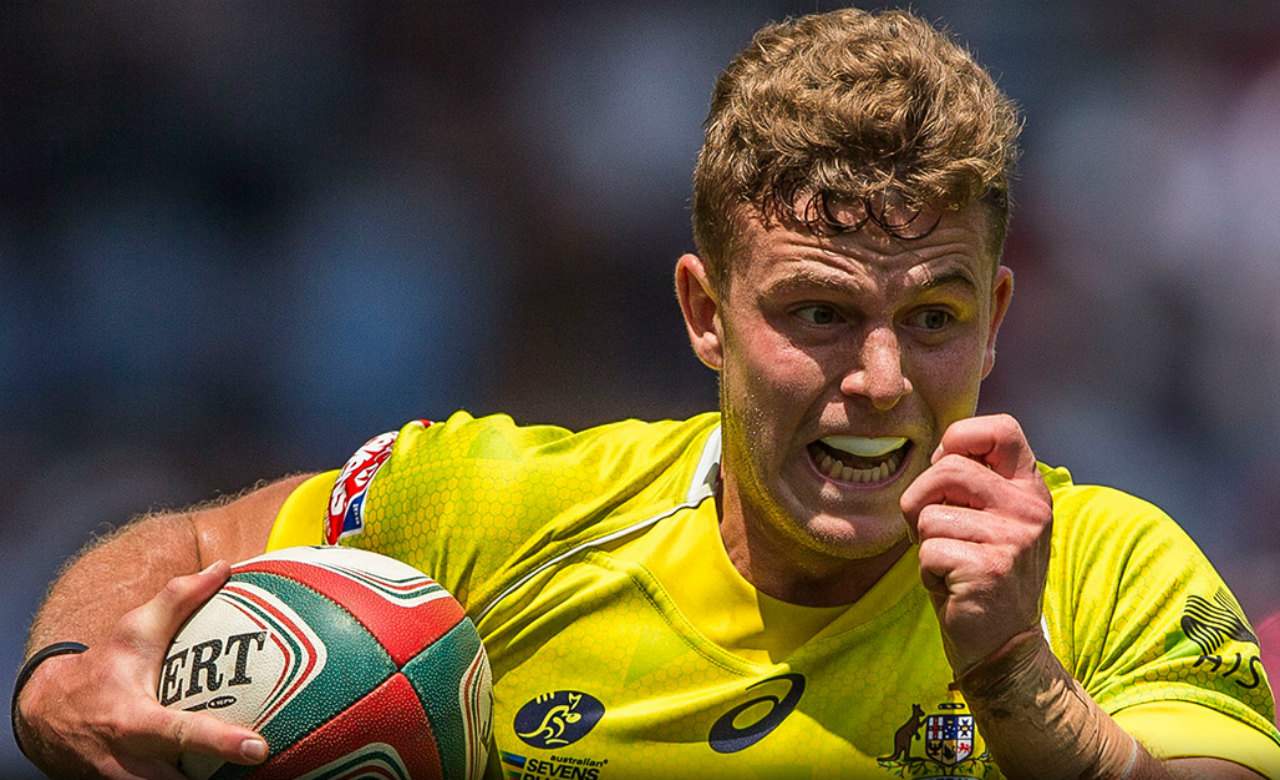 THE PLAYERS NEVER SAY DIE
With an average of just 70 seconds between each try, you can't turn away from the field for a second. For example, in 2013 with three minutes to go in the match, the United States led New Zealand 19-5. The All Blacks then marched down the field three times for three converted tries inside three minutes, scoring after the siren to overrun the US and win 26-19. They were incredible scenes and hopefully they're replicated a few times across the Sydney 7s tournament.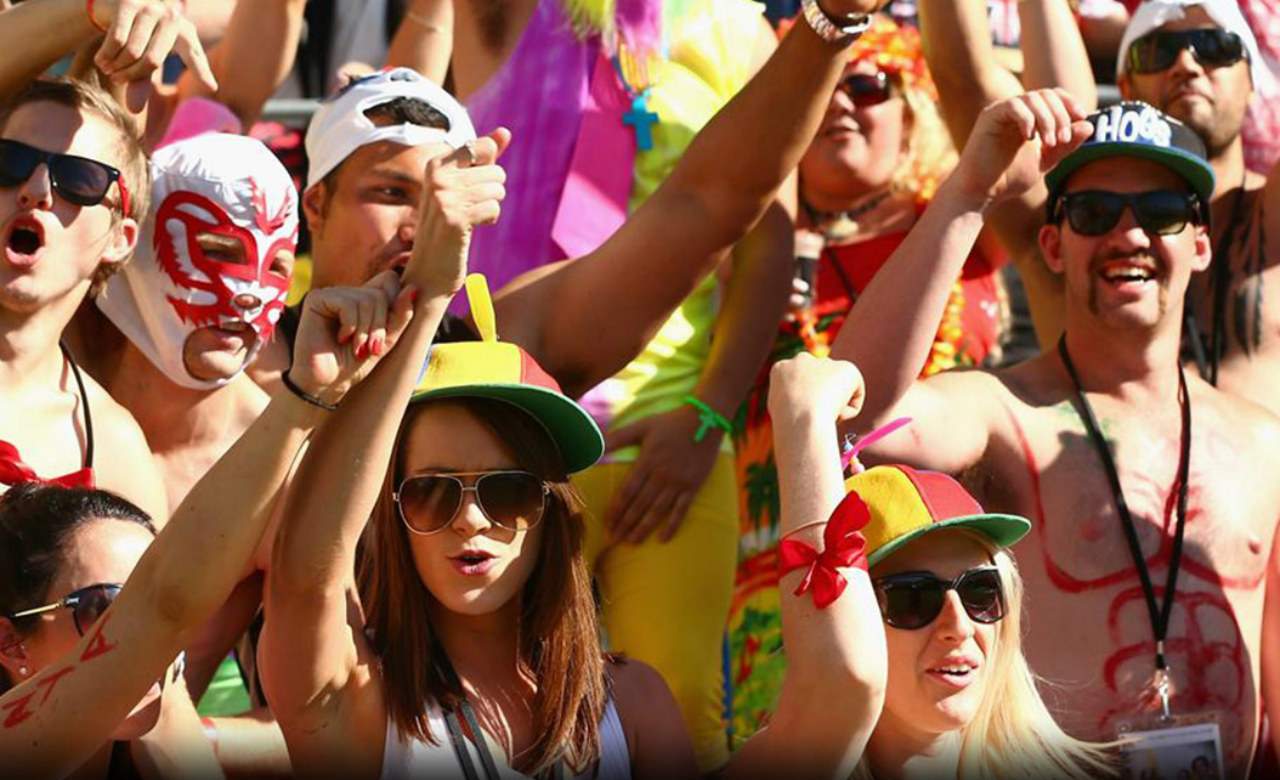 THE LOGISTICS
Sydney 7s will light up Allianz Stadium, Moore Park on Saturday, February 6 and Sunday, February 7.
Tickets are available on the official website in one- or two-day packages. Check out the schedule for each day and pick how much party you want across the weekend. Tickets are selling fast, so grab yours soon else you'll miss out. See you at the 7s!
Published on January 25, 2016 by Matthew Watson