Meet the Cats Behind Australia's First Cat Cafe
It's happening. It's finally happening.
It seems like only yesterday that we were freaking out over their Indiegogo campaign. Now, Australia's first cat cafe has officially stolen the hearts of the nation, raised sufficient funds, and set up a home on Queen Street, Melbourne ahead of their launch early next month. If a week or two is simply too long to wait, here's a teaser of what's to come. Meet Sherlock, Lotti, Lynx, Lopez, Waldo, and Braveheart — aka your new furry best friends.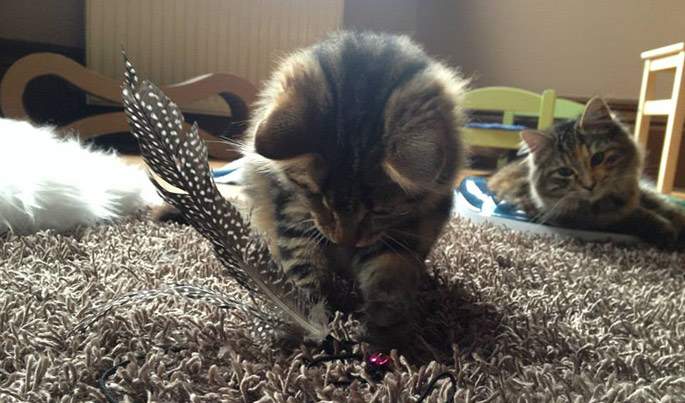 All adopted from the Geelong Animal Welfare Society, these beautiful bundles of pure happiness are the first cats to call the cafe home. Having only been in the city a mere day or two, Cat Cafe Melbourne have posted a little information about each on Facebook ahead of their upcoming launch.
Pictured above is the youngest — and in our opinion, best named — kitten Braveheart. Not only is he the cutest little thing we've ever seen, he's also a bit of a battler. At just five months old, he's already suffered a bad infection that led to his right eye being removed. As the cat cafe owners rightfully point out, at least now "he gives a great wink!"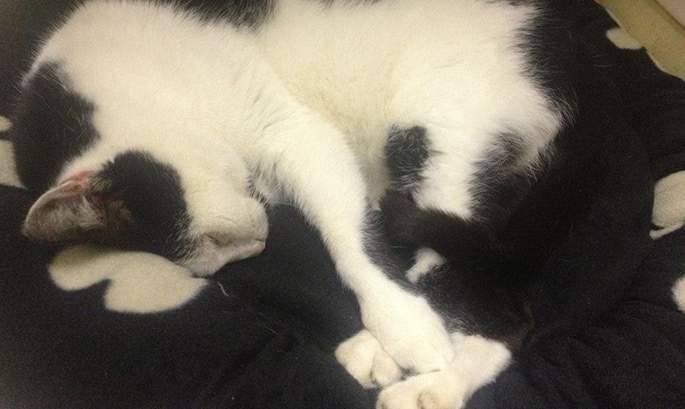 From youngest to eldest, this is Lynx. A sedate seven-year-old, he's the type to snuggle up and relax with after a big ol' lunch. "He won't put up with the young ones," the Cat Cafe claim. "If you pick him up beware! He gives a big hug and smooches your face. You may require help to remove him."
Then there's Lotti. Though she looks a whole lot like Braveheart, she's a little older and apparently gets a bit jealous of the attention afforded to others. "She is very demanding for affection ... and has an amazing purr that will melt your heart," the owners say.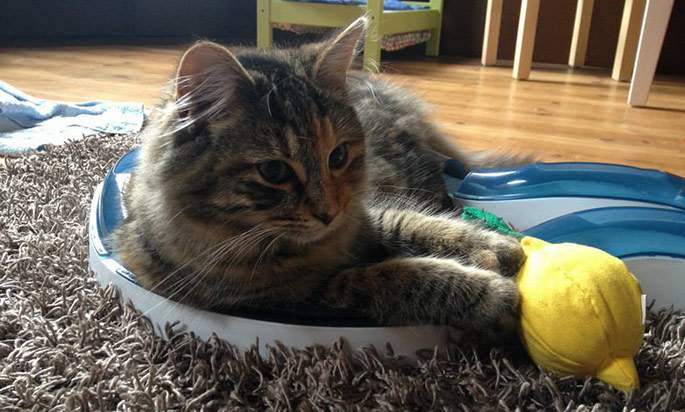 Of course the best thing about this place is that there's just too many cats to keep track of. Lopez, Waldo and Sherlock are the rest of the bunch that are currently slinking around the unopened space, but you won't know too much about them 'til you meet.
Cat Cafe Melbourne doesn't have an official opening date yet, though the owners have stated it will be sometime in early July. The cats will also be separated from the official cafe space due to food safety regulations — no one wants a hairball in their latte, after all. If you want to jump in and have a play after your coffee, it'll cost you $10 for the first hour, then $5 for every additional 30 minutes.
Stay tuned for an update on their opening, it's bound to be the purrfect cure to your winter blues.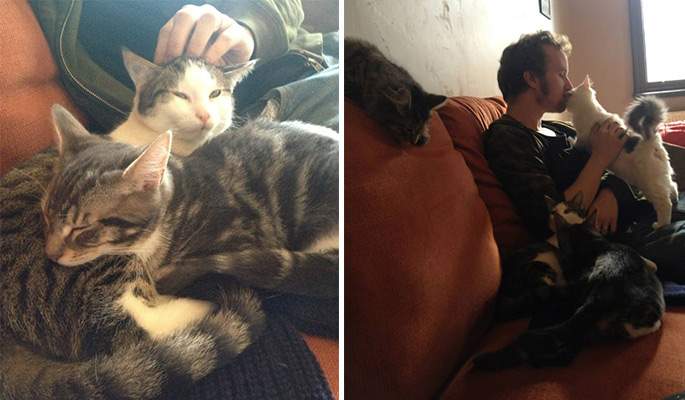 All photos via Cat Cafe Melbourne.