FOOD & DRINK
Rockpool Sommelier Louella Mathews and the Hierarchies of Professional Wine
"I did feel annoyed when a customer asked if I found that my female palate impaired my work."
Rockpool Sommelier Louella Mathews and the Hierarchies of Professional Wine
"I did feel annoyed when a customer asked if I found that my female palate impaired my work."
---
Bubbly 25-year-old Louella Mathews isn't exactly your stereotypical sommelier. The self-confessed wine nerd worked her way up through waitressing gigs at Orange's Lolli Redini and Racine restaurants before landing a coveted role in the elite team of sommeliers at Neil Perry's Rockpool.
Concrete Playground caught up with Mathews to find out just how a person ends up getting to play with wine for a living, and what it takes to become that rare authority, the Master Sommelier.

Being a sommelier seems like one of those fantasy jobs that people dream about but nobody expects could actually happen. Like being an astronaut. Or Beyonce. Tell us a bit about how you got here.
I grew up in Orange refusing to eat anything but macaroni and cheese, so it was a bit ironic that I landed up working in hospitality. I started out as a food runner and eventually wound up managing a great restaurant in Orange called Racine, where there was no sommelier so I got to work on the wine list. Orange is a really tiny wine area, so a lot of the restaurants carry the same wines. I really wanted to do something more unique and had a lot of fun trying to track down interesting bottles that our customers mightn't yet have come across. But then customers would ask me questions I couldn't answer, or winemakers would talk to me in terms I didn't understand, and I realised I needed some actual training in order to do it properly. I enrolled myself in the Wine Spirits and Education Trust (WSET) program at Ryde TAFE and sent my resume to every three-hatted restaurant in Sydney. I started at Rockpool on George as a section waiter and when an opportunity came up to work as a sommelier, I jumped at it.
You work in a field that has traditionally been quite male-dominated. Have you ever experienced reluctance from diners to accept the advice of a young female sommelier?
I'm the only female sommelier at Rockpool and people often assume I'm a waitress. I'll go to a table to ask if they need help with the wine list and they'll say "yeah, sure, but could I please speak to the sommelier?" On the whole, though, I think that the element of surprise actually works to my advantage; it lets me be more casual and approachable. I guess I'm a bit less intimidating than your stereotypical sommelier and that can make people feel more comfortable asking me questions about the wine.
Once, though, I did feel annoyed when a customer asked if I found that my female palate impaired my work as a sommelier.
Right. Those girly hormones interfering with your tastebuds and all.
Exactly. To be fair, I guess it's scientifically possible that men and women have different palates, I don't know. In any case, I'm guided less by my own taste and more by the customer, the reason they've chosen to dine with us, what they're eating, and their price range, and I use all of those elements to work out what wine they'll really enjoy rather than necessarily giving them what I would enjoy, which is what a lot of other sommeliers would do.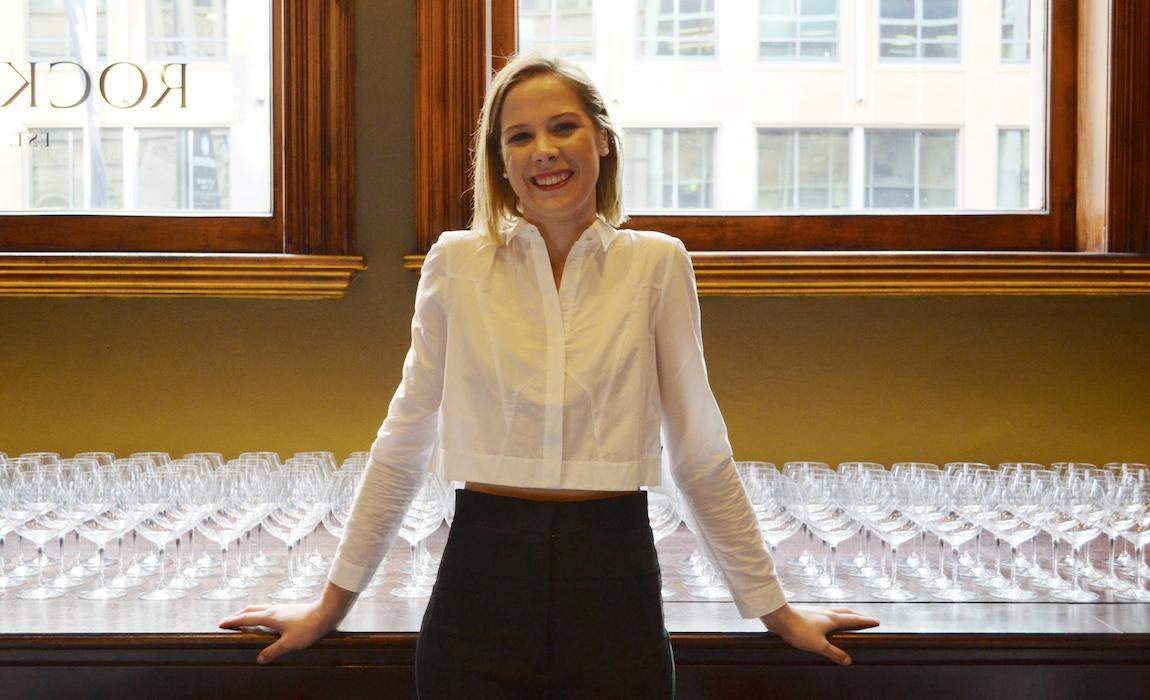 On the topic of palate, were you born with yours or did you develop it through training?
Oh, it's definitely something you develop over time. I'm really sceptical about this idea that you have to be born with a super-palate in order to do this job. At the beginning, whether you admit it or not, you'll start out thinking "this honestly just smells like wine". And then it's "okay, this smells like Riesling". And gradually you learn to expand on that — if it's a Riesling, you know to expect lemon citrus, you know there will be something floral there; I can always reliably say there's white acacia, for example, in a Riesling. As you become more experienced you can pick up all sorts of characteristics in the wine, but to begin with it's more about learning the vocabulary and knowing what to expect in any given varietal.
What do you think lies ahead for you, career-wise?
My ultimate goal is to be a Master Sommelier. There are only two hundred in the world. There have been three in Australia: Michael Engelmann from Rockpool Bar & Grill who just moved to New York, Franck Moreau from the Merivale Group and Sebastian Crowther from the China Group.
So no women. You might be the first.
That's the dream.
What will you have to do to get there?
There are four levels of exams. In May next year I'll do level two, then I'll fly to New York or London to complete level three which is the Advanced Sommelier course, and then level four is the Master Sommelier level. It's very self-driven learning. You spend a year studying and tasting wine and then you have a three-day exam where you blind taste six wines and you're expected to identify exactly what they are, including the vintage. There's also a written exam and a service component where you serve wine to a panel of judges and they throw a barrage of questions at you and you have to impress them with what you know.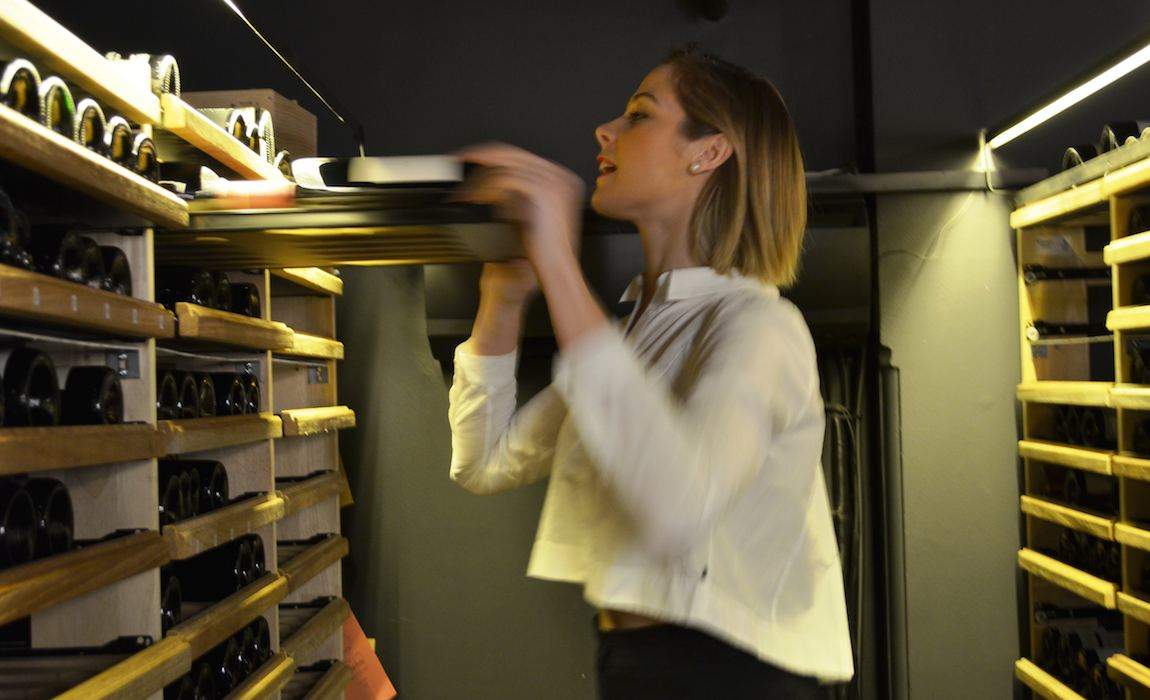 Are there any particular places you'd like to work along the way?
I'd love to work at Quay, which was the first three-hatted restaurant I ever experienced, and Eleven Madison Park in New York. Honestly, if I could get a job at Eleven Madison Park just polishing cutlery, I would be happy.
There's been an explosion in celebrity chefs over the past few years. Are we about to enter the age of the celebrity sommelier?
I hope so. I'd love to be a celebrity sommelier. There's something really sexy about wine, so I think it would work quite well. Maybe I'll be the Nigella Lawson of wine.
And finally, for the punters at home, what wine should we all be drinking right now?
If I could only drink one wine for the rest of my life it would be an Austrian Grüner Veltliner. It's like Riesling, which I love, but it's got texture to it and much more depth. You get herbs, flowers, fruit and texture; it's the complete package.
Published on July 23, 2014 by Sarah Lux-Lee