ARTS & ENTERTAINMENT
The Ten Best Cooking Schools in Sydney
What better way to celebrate this festive vibe than with some new bona fide cooking skills?
Daylight savings is upon us and the weather's heating up. There's a real spring air to everything at the moment. And hey, we're not complaining because it's giving us an enthused spirit about being productive, entertaining friends and flirting with dates. What better way to celebrate this festive vibe than with some new bona fide cooking skills?
Here's Concrete Playground's top ten cooking schools in Sydney. Buon appetito.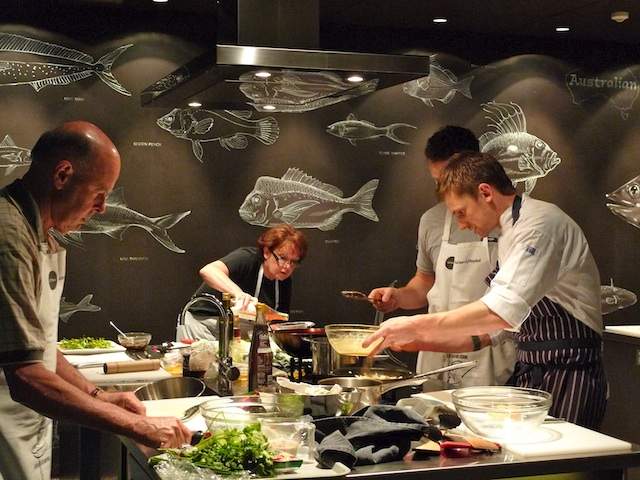 1. Sydney Seafood School
With over 13,000 people attending the classes every year, it's unquestionable that this is the place to go if you want to get your oyster shucking skills under wraps. Top-notch foodies such as Christine Manfield and Kylie Kwong make guest chef appearances and all types of cuisine and skill levels can be taught at SSS. Kitchens are equipped with first-class appliances and there's even an LCD TV above the demo bench so you can get the perfect view of the sea-snails and pipis that you'll later prepare, cook and eat. And if those words make you squirm, the 'Seafood Basics' ($130) is the ideal starting point. Private, corporate and group classes are all available and bookings are made online.
Sydney Fish Markets, Bank Street, Pyrmont; 02 9004 1111; www.sydneyfishmarket.com.au/SeafoodSchool/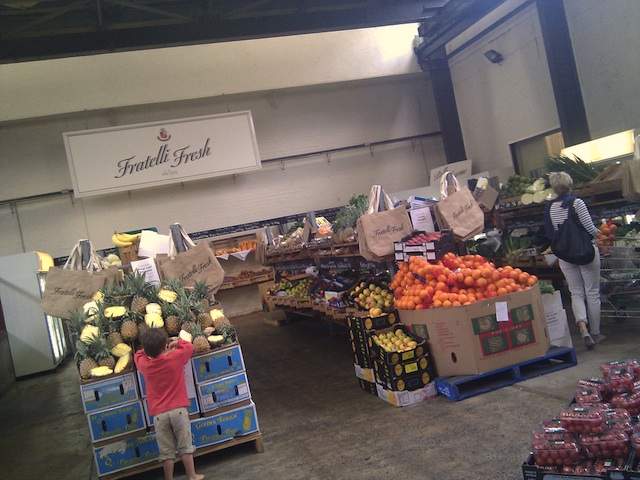 2. Fratelli Fresh
Fratelli Fresh's focus has always been about fresh produce and simplicity, so there's no doubting that the cooking classes on offer are incredibly popular. Group classes ($90) have a maximum of 18 people and in a matter of two hours, you'll whip up an entrée, main and dessert. Frosting on the cake? It's packed up neatly to take home, as a delicious lunch subsequently awaits you upstairs at Café Sopra. For those of you who aren't so well acquainted with a spatula, individual classes ($75) are offered, sans the bonus lunch. Free classes run throughout the week, but places are limited to 10 people, so change your name to speedy Gonzales and get your friends organised.
7 Danks Street, Waterloo; 02 9699 3161; www.fratellifresh.com.au/cooking_classes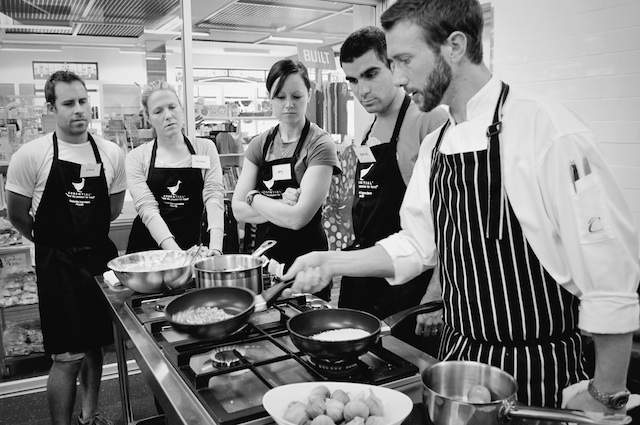 3. The Essential Ingredient
Sharpen your knives, make some marshmallows, turn dough into saffron-infused tagliatelle, drizzle over some pesto and then photograph it all with your new found skills in the perfect photo shoot. A team of passionate foodies makes all this possible at The Essential Ingredient in Rozelle. The shop sells all sorts of culinary paraphernalia and stocks food items you can't pronounce, but you don't have to be a hatted chef to partake in the range of tutorials and demonstrations available at the school. Food bloggers should keep an eye out for the next photography class too ($195), for some hot tips on how to make that liver parfait photogenic.
731-735 Darling Street, Rozelle; 02 9555 8300; www.sydneyessential.com.au/school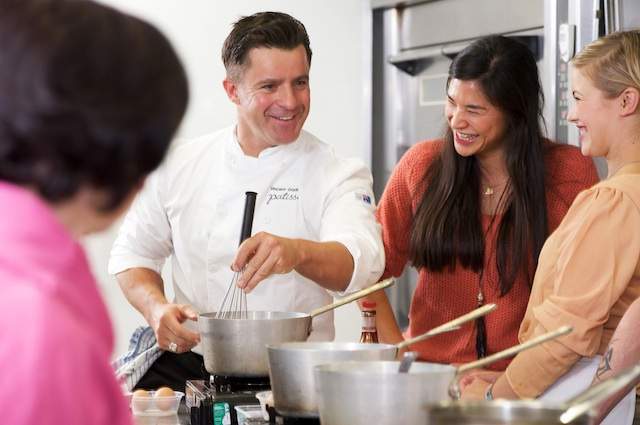 4. Patisse
Want to whip up a croquembouche to take to your next dinner party? A gateaux? Or are you all about the tart? Either way, get your French dessert skills down pat at Patisse. All sorts of pastry delights and sweet treats can be taught at the recently re-located Chippendale lheadquarters. Lead by Executive Chef Vincent Gadan, all classes are hands on and include refreshments, recipes and you can take your creations home too. Classes go for three to four hours and range from $185 for hands-on to $245 for a guest-chef session. Book online or over the phone. And quickly.
67-69 Regent St, Chippendale; 02 9690 0665; www.patisse.com.au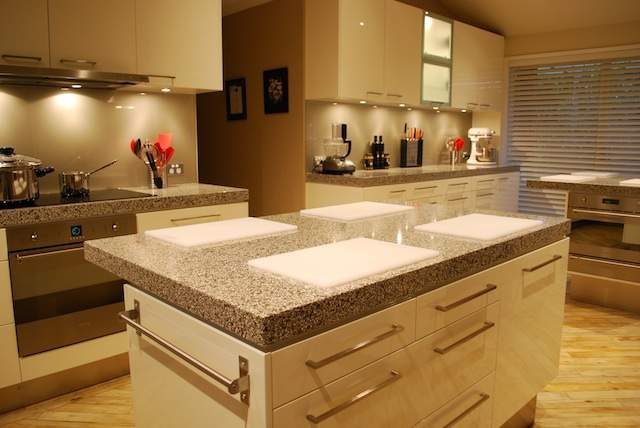 5. Urban Graze
Urban Graze just sounds like fun. Witty class names such as "Not as Dim as it sims" and "thai-tanium" are offered here, so it's clear there's no intimidation. The school caters for all types of foodies, from kids right through to budding chefs wanting to go beyond the staple stir-fry. Fancy a culinary adventure for you and your friends? Spend 3 hours cooking a four to five course meal in a private party ($99) or for some serious team-building, the Iron Chef Mystery Challenge is a good way to bring out the competitive streak.
6 Patterson Ave, Kellyville; 02 9862 3042; www.urbangraze.com.au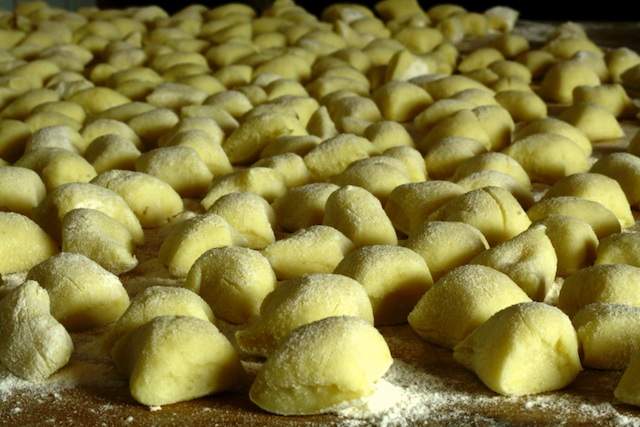 6. Simon Johnson
Simon Johnson has been a leading provider of fine foods in Australia for almost twenty years. Talk, Eat, Drink seminars are held in a first class demonstration kitchen with in-house chef, Fiona Zielinski (from $65, food only). Learn how to make soft pillows of gnocchi, Indian roti or prepare crabs for a finger-licking feast. Guest chef events are held throughout the year (from $110 including food and wine) and previous examples have included an indulgent evening with Simon in "an ode to the truffle". Indulgent indeed.
24A Ralph Street, Alexandria; 02 8244 8220; www.simonjohnson.com.au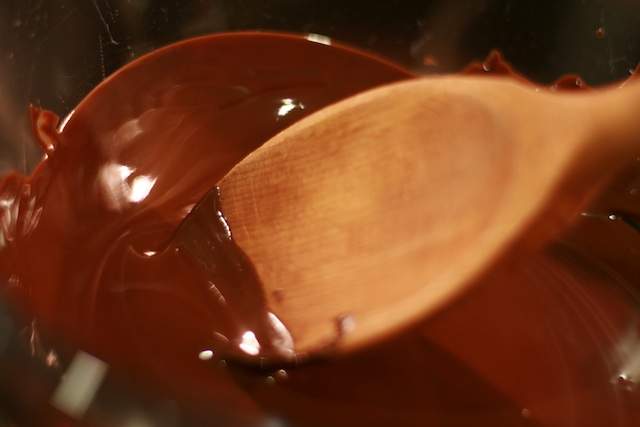 7. The Sydney Chocolate School
Cadbury block just not curbing the craving? Then hit up Sydney's best chocolate school. Learn to temper chocolate on marble, then progress to pink champagne truffles, a chocolate jigsaw puzzle and rocky road. Take it all home in a goodie bag after indulging in lunch at the Burnt Orange cafe. Connoisseur evenings ($40) involve tasting a divine variety of chocolates and programs for the kidlets run throughout the holidays too ($80). You'll be everyone's best friend in no time.
Building 21, 1110 Middle Head Road, Mosman; 02 9960 6540; www.sydneychocolateschool.com.au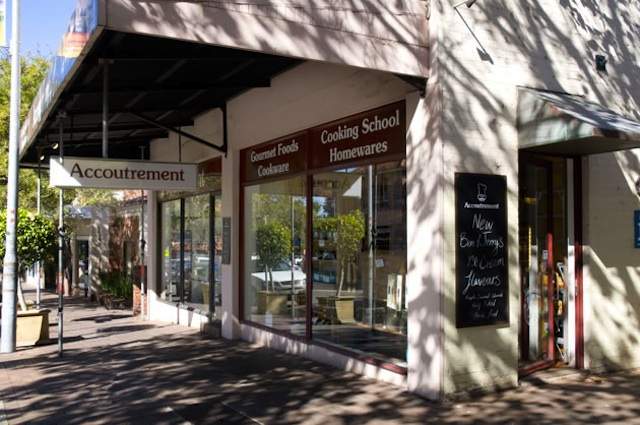 8. Accoutrement
Established in Mosman for over 40 years, Accoutrement is a cooking institution. Local and international chefs are frequently involved in more than 100 classes a year and they even do food tours throughout Europe. Demonstration classes run for two and a half hours and include recipes, wine and plenty of food. Up for something a little more intimate? Hands-on classes (max 14 people) work closely with the chef as you learn how to break down a whole pig or make your own ricotta. Corporate bookings are available: get a group together and choose from a list of distinguished chefs (Justin North, Giovanni Pilu and Peter Gilmore to name drop a few).
611 Military Road, Mosman; 02 9969 4911; www.accoutrement.com.au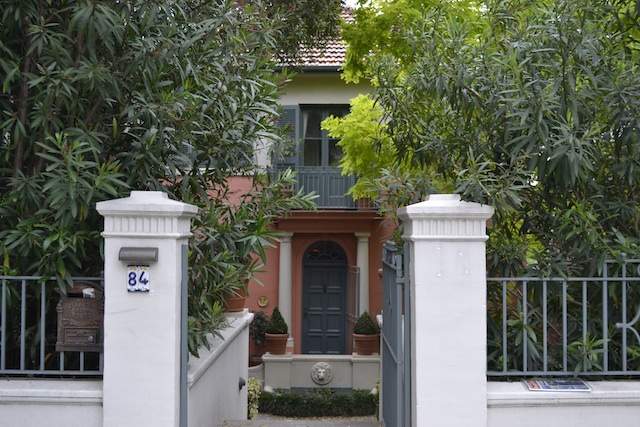 9. Cucina Italiana
It feels like you should've packed your passport when you come to cook at Cucina Italiana. Luciana Sampogna's place is oozing authenticity and the flavours really comet to life. Dance with dough making pizza then eat it hot out of the woodfired oven, making sure you save room for dessert. Did someone say tiramisu? Zabaglione Semifreddo? The Long Italian Lunch is the most popular class for obvious reasons: spend four hours preparing mouth-watering recipes then sit down to share in the celebration of food, Italian style. Specific classes can also be designed by Luciana for corporate team building events and dinner parties. Bring your apron, but not your passport (sorry).
84 Johnston St, Annandale; 02 8021 2699; www.cucinaitaliana.com.au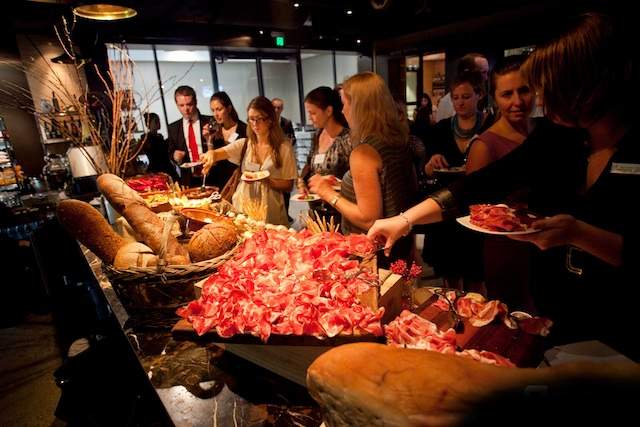 10. Signorelli Gastronomia
Eat. Drink. Shop. Cook. That's the philosophy of Signorelli Gastronomia and you'll sure experience it all at once when you visit the Italian gourmet food store, salumeria, pizzeria and cooking school. Get straight into it the Italian way with antipasto and a glass of prosecco offered at each of the Primavera cooking classes ($95). Then, under the guidance of butcher Tony Sgro of Quattro Stelle, become a successful sausage maker or hand make your own salami, leaving it to hang and cure to collect in six weeks time. Vegetarian? Knead your own pizza dough and turn it into the best margarita outside Italy.
Ground Floor of Accenture/Google Building, Trouton Place (opp Metcalfe Park) Pyrmont; 02 8571 061684; www.signorelli.com.au

Published on October 09, 2012 by Aimee Sics