FOOD & DRINK
The Best Japanese Restaurants in Sydney
From high flying modern diners to long-loved, no-frills eateries.
There's a certain precision to good Japanese cuisine. A beautiful neatness and cleanness in both presentation and taste. That's not to say it's dull though — sometimes the most unassuming looking morsel will pack a flavour punch that will knock you off your seat.
Japanese restaurants in Sydney take advantage of some of the best and freshest produce on earth and use it to create masterpiece dishes, many of which truly are world renowned. This list includes restaurants that have been producing dazzling food for years, while some are newer on the scene. Some are traditional while others follow a more modern path, and we've tried to provide an option for all budgets. In each one you'll have a memorable meal that will help you fall in love with Japanese cuisine all over again.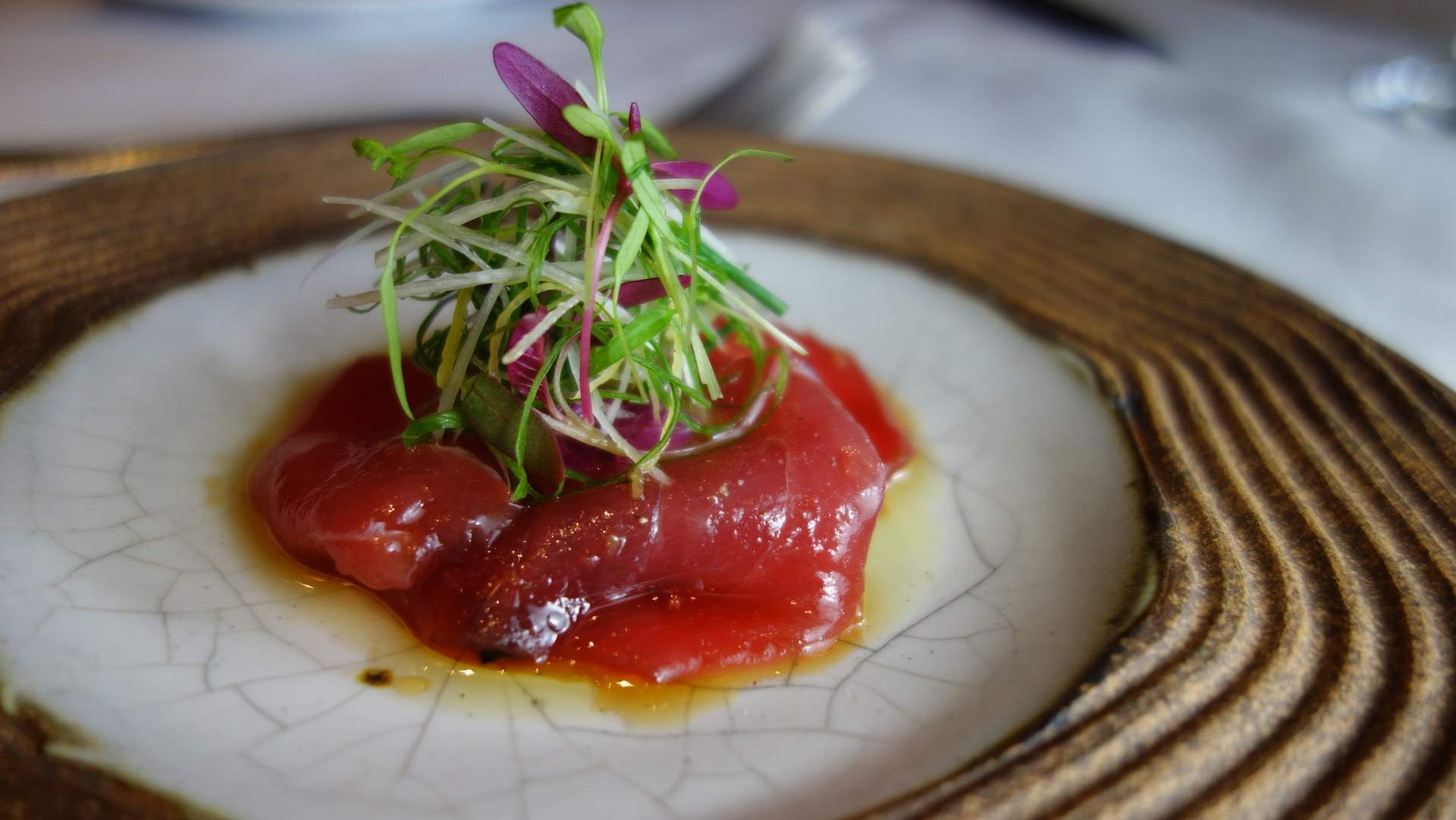 Regularly billed as one of the greatest dining experiences in Sydney, Tetsuya's is famous, hyped and yes, expensive — so is Tetsuya Wakuda's Japanese-French fine dining degustation experience worth it? In short: yes. The attention to detail that goes into every course is extraordinary, the service is always world class and the food is exquisite. The course of confit of ocean trout that comes towards the end of the degustation is internationally acclaimed for good reason, but no less impressive are earlier courses of scampi tail served with frozen egg yolk and caviar, or the rare wagyu tenderloin that could be cut with a teaspoon. You're already splurging just by being here, so go all the way and get the matched drinks — it's a flow of sakes and wines that genuinely do add to the ultra high-end dining experience.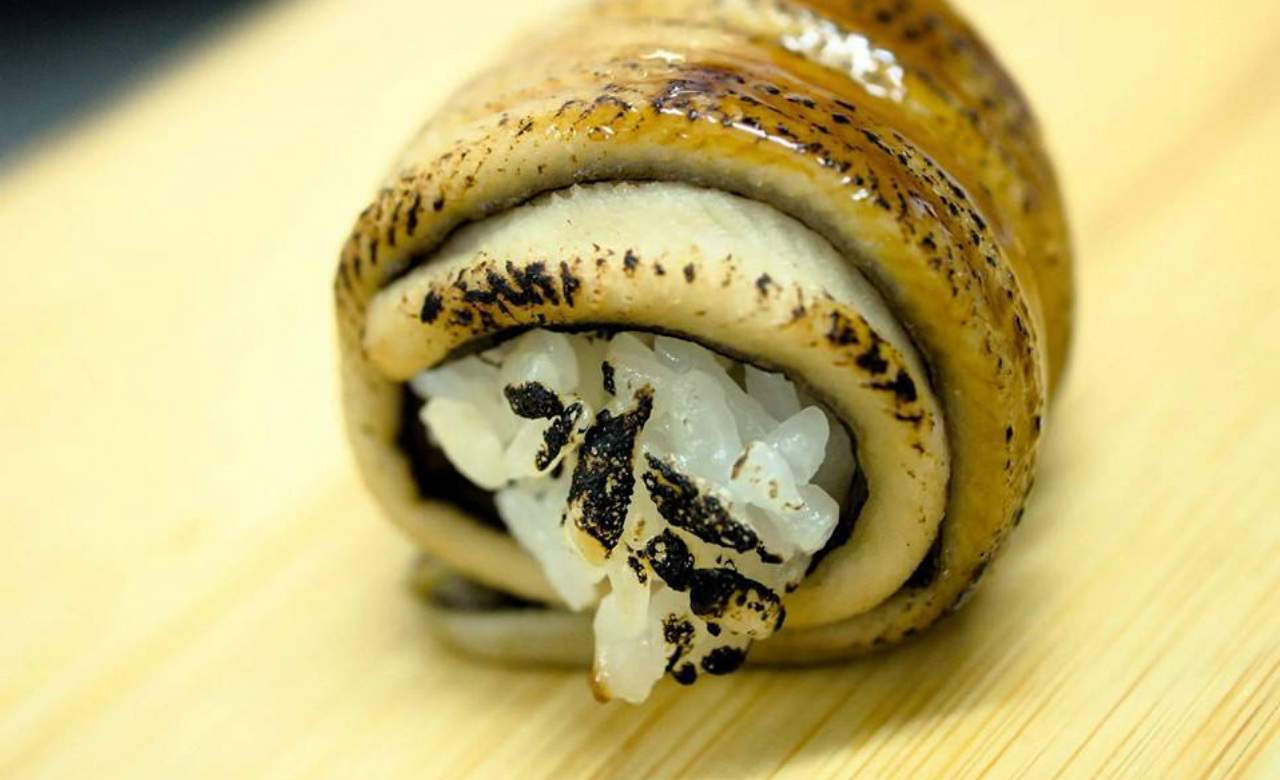 SASHIMI SHINSENGUMI, CROWS NEST
Across the bridge, tucked away in Crows Nest is a tiny Japanese eatery that deserves to be as famous as Tetsuya's. Sashimi Shinsengumi seats just over a dozen people, and each night serves a 16-20 course 'omakase' menu — meaning it's chef's choice for the entire night. Shinji Matsui puts on a show throughout the meal, cutting, blowtorching and shaping each mouthful of sushi and sashimi, just moments before you eat it. It's seafood heavy, with delicate morsels of mackerel, fatty salmon belly and just-cooked scallops — all are expertly seasoned, so no dunking wildly into pots of soy sauce here. It's completely BYO, but don't expect to just turn up — dinner service is always booked out weeks, if not months in advance.

GAKU, DARLINGHURST
By day, Gaku serves up steaming bowls of ramen. By night, it's an innovative izakaya with ingredients and techniques borrowed from across Europe and Asia. So, really, you get the best of both Japanese worlds — both in the four types of ramen that chefs Haru Inukai and Shimon Hanakura dish up and the innovative dinner menu. At first glance, it's what you'd expect from a Japanese grill: karaage, wagyu, sashimi and pork belly. But look closer and you'll find ingredients and techniques borrowed from France, Italy and China. The wagyu is bresaola, cured and thinly sliced and served with Padrón peppers and a shichimi buttermilk. There's a burrata salad, too, with chunks of tomato and salty bonito flakes, and Inukai's signature, a riff on Hakka salt-baked chicken.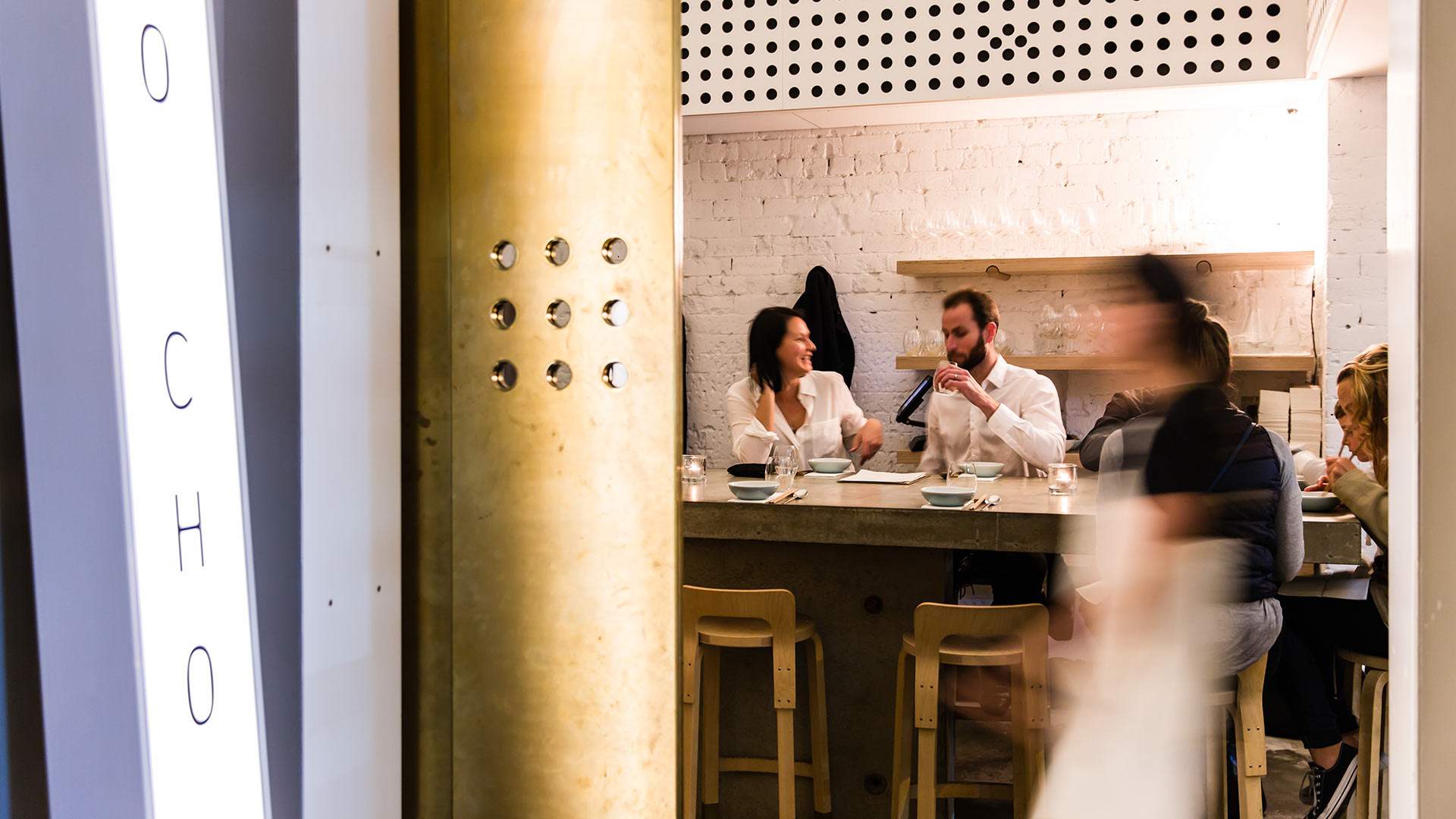 There aren't many places in Sydney doing modern Japanese izakaya-style food better than this Potts Point eatery. There's a real sense of playfulness to the servings — miso eggplant on a stick is sweet and savoury all at once, unctuous and gooey but firm enough to hold its shape — it's utterly moreish. The 'Japanese Bolognaise' is an umami powerhouse of thick udon noodles coated in a chilli pork mince. Petuna ocean trout is served raw with black pepper and wasabi, letting the freshness of the fish be the star. Make sure to wash it down with one of the excellent cocktails with a Japanese twist — yuzu caramel Old Fashioned anyone? Don't forget dessert either, the delicate cones of green tea soft serve aren't too sweet to stop you from going in for seconds.

Seventy-two hours is the time it takes husband and wife owners Takumi and Miki Marui to prepare the pork ramen ($15) at their beloved home-style Japanese restaurant. Why? Because it tastes better. The sliced chashu is smoky, the broth is rich, but not too rich that you won't finish the bowl (which is their intention), the noodles perfectly chewy and the marinated soft-boiled egg makes it a ten out of ten dish. That alone should tell you what type of place this small Canterbury Road eatery is. Locals come to Bon for the quality of food and the ever-changing daily specials that range from tuna belly to sea urchin. It's certainly up there with the best of them, but you'd never know it from its humble appearance — it's well-hidden behind a skinny roller door by day on one of Sydney's busiest roads.
Grab your pen and order paper, and start writing down dishes like the karaage chicken ($12) with house-made tartare sauce. It's hot, juicy and tender — the way fried chicken should be. Small plates like handmade gyoza ($10), assorted sushi and sashimi ($16) are always fresh and served elegantly on the plate. And classics like the chicken donburi ($14) and pork katsu curry ($15) are packed with so much flavour, you'll want to personally thank the chef before you leave.

The wafting smell of grilling meat will hit you as you walk into this teensy, 25-seater yakitori bar where delicious morsels on sticks are what you're going to be smashing. The menu has a strong selection of sharable bites like sashimi, some spectacular gyoza and steamed buns stuffed with glistening pork belly, but the yakitori sticks are the stars. Everything from chicken meatballs and lamb shoulder to chicken hearts and gizzards are threaded onto skewers and grilled. Knock 'em back with some plum wine or a Japanese beer and you're set. The ramen here is also incredible, but sometimes runs out before dinner service as only a limited number of bowls are made daily.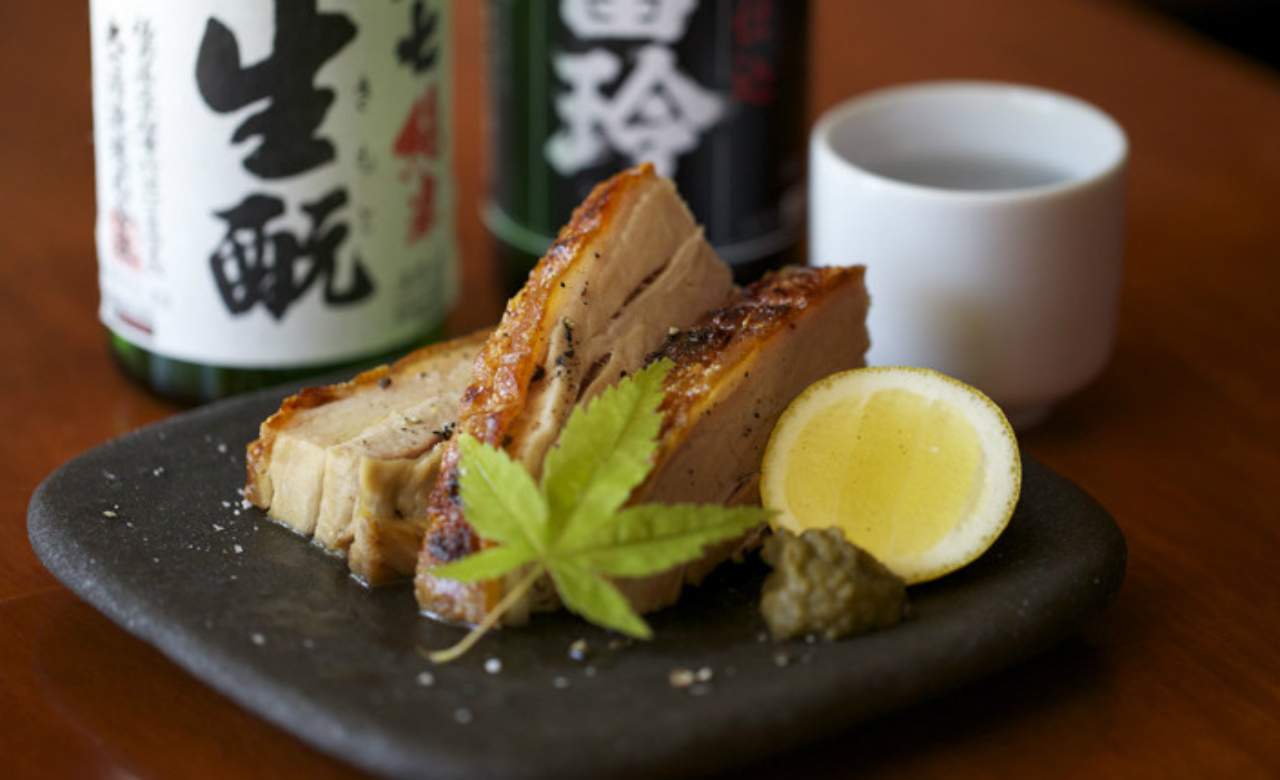 Come for the food, stay for the whisky — that's our advice at this super fun diner-bar in Surry Hills. Japanese style bar food that's perfect for sharing is the vibe here. It's affordable, tasty and great for small groups. Kenji's fried chicken with wasabi mayo, the pork belly with miso and eggplant and the agedashi tofu are all standouts and match perfectly with a beer or two. Want something a little lighter? Try one of sushi hand rolls or a few freshly shucked oysters. The sake list is impressive, with something for every taste and did we mention the whisky? They have over 60 types just from Japan alone...

You can spend all the money in the world and still not buy class — in fact, a few spots in the Star Casino complex give off that exact vibe. But nestled in behind a very discrete entrance is Sokyo, an elegant, delicious and, yes, classy spot for a meal. The sashimi is uniformly fresh and delicious, Maguro Tataki is a must-order — the presentation with edible flowers, smoked ponzu and blush-coloured fat slices of fish is just perfect. The baby capsicum tempura poppers and grilled lamb served with a miso and eggplant puree showcase Japanese fusion at its best. Service is discrete but friendly, the wine list is excellent. Sokyo isn't cheap but it's a class act through and through.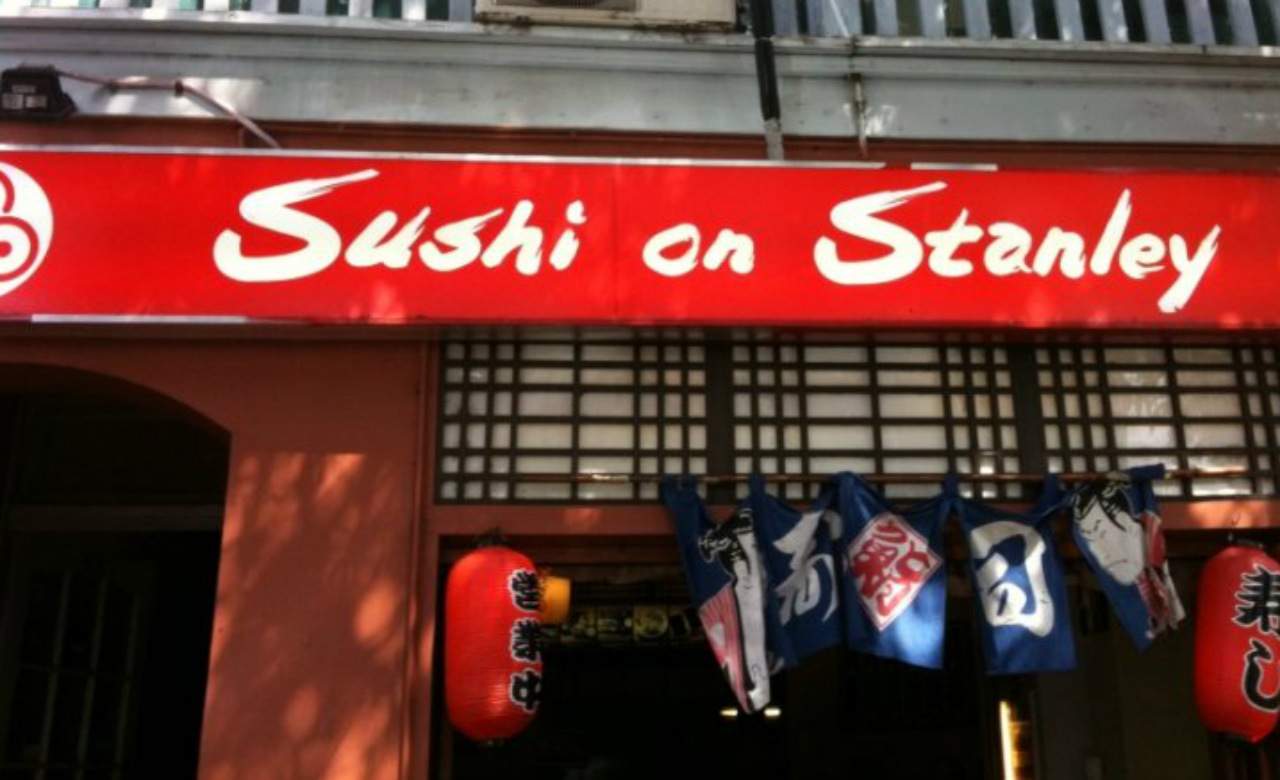 SUSHI ON STANLEY, DARLINGHURST
On the other end of the price scale is this gem, tucked away in an area of Darlinghurst more known for Italian cuisine. Fine dining it ain't, but the food here is damn fine and unbeatable value. The sushi and sashimi is all fresh and the huge menu has almost every bento box combination you could think of — like a huge meal of tempura, teriyaki chicken, rice, miso and salad for under $15. Menu items like the udon noodle soups or spicy salmon salad are excellent if you're after something lighter and the walls are always coated in handwritten market-price specials. Want more? It's also BYO for beer and wine.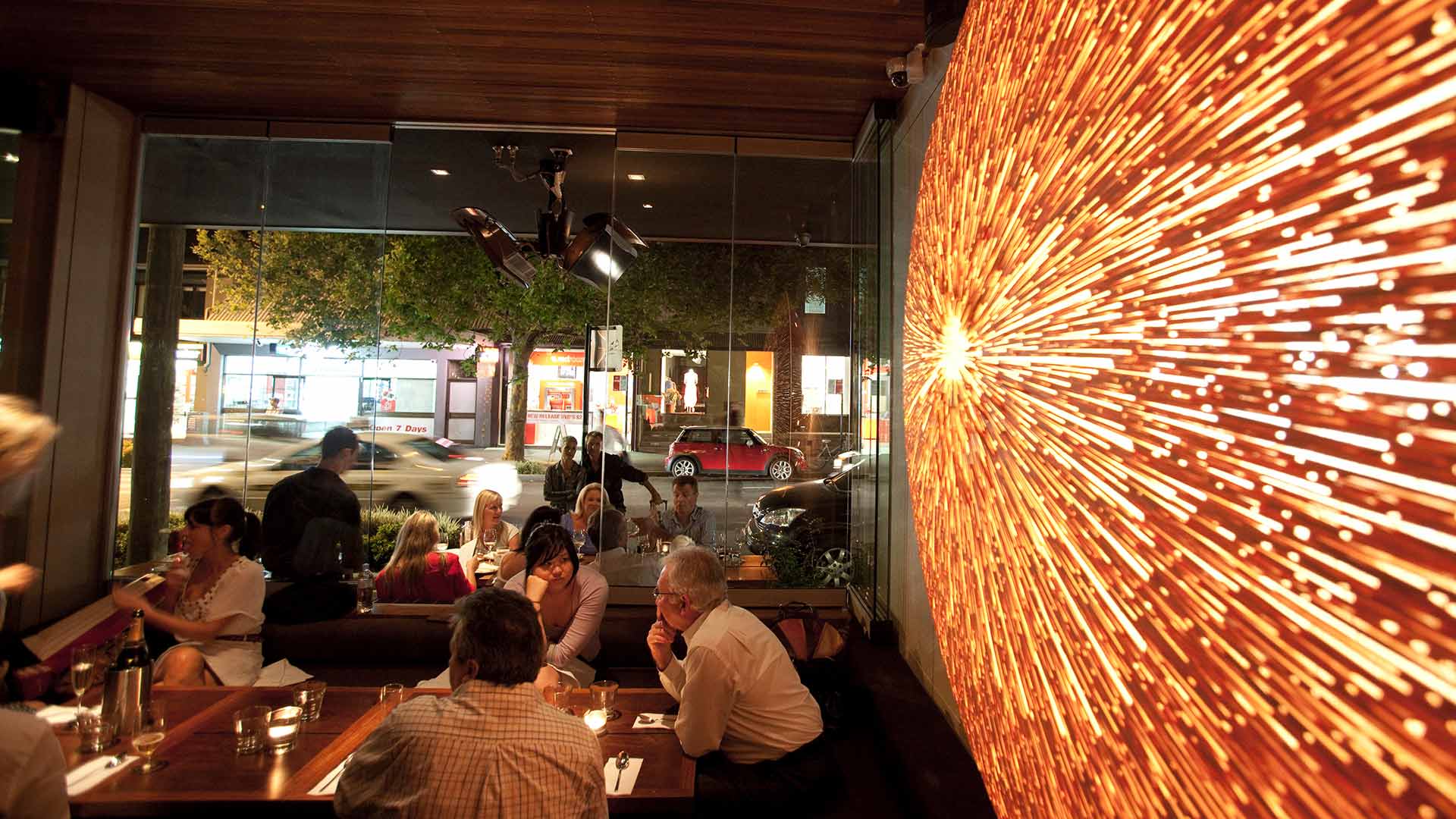 TOKO, SURRY HILLS
Go early, because Toko in Surry Hills is popular, but doesn't take bookings. There is however an excellent bar you can grab a cocktail at while you wait for a table. Famous for its first rate sushi bar, robata grill and considered wine list, Toko does incredible things with Australian seafood and packs a punch in the carnivore stakes as well with some of the best wagyu sirloin we've had in Sydney. Our menu picks include the grilled scallops, duck breast with pickled nashi pear and the spicy salmon roll. Desserts aren't an afterthought here — try the yuzu cheesecake for a sweet slap of citrus. Alternatively there are a couple of decent value chef's tasting menus which might get you eating a few amazing things you wouldn't have otherwise considered.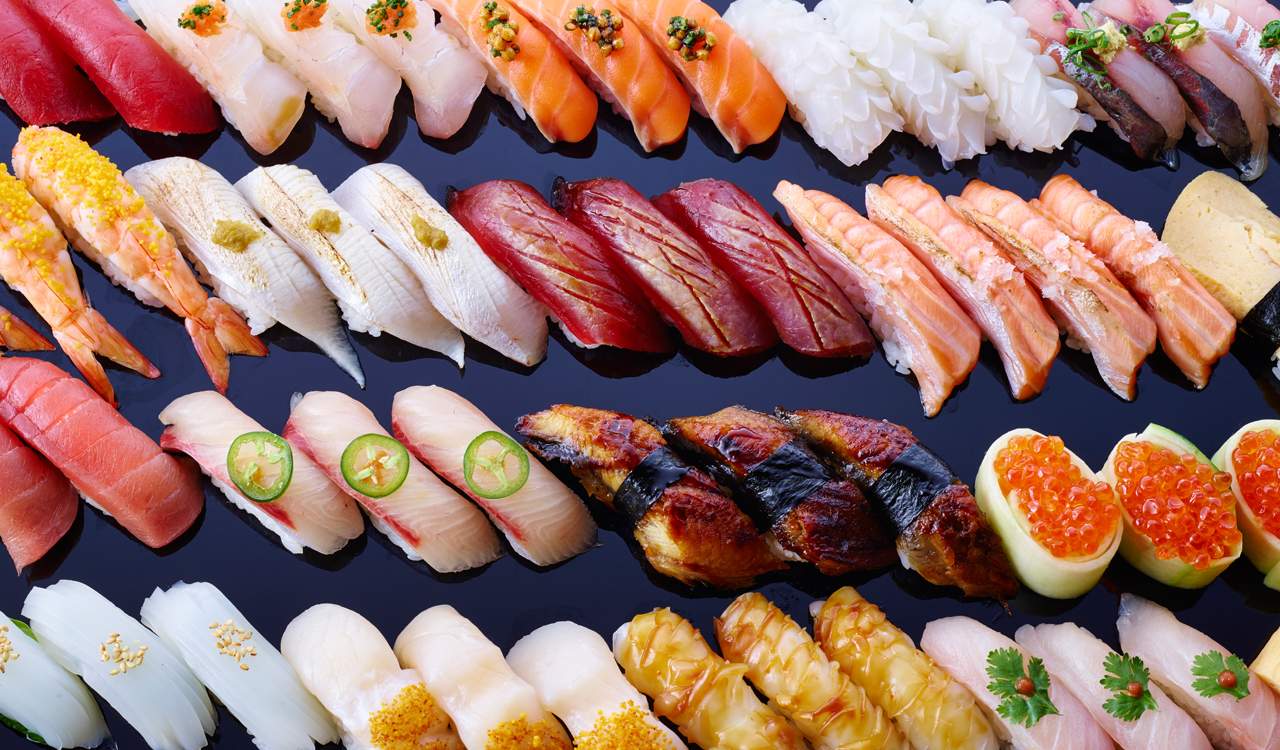 SAKE, THE ROCKS
One bite of the kingfish jalapeno with yuzu soy and you'll understand why this is the signature dish of this excellent fine dining modern Japanese restaurant. The salty sweet slivers of fish are given a chilli kick that never overpowers — only compliments. Sake's original outpost (there are now others in Double Bay, Brisbane and Melbourne) is set into a heritage listed building in the tourist haven that is The Rocks. The miso-caramelised toothfish, wagyu brisket and the sashimi tacos are all excellent — in fact Sake's only real downside is you'll run out of stomach space well before you run out of things you'll want to order.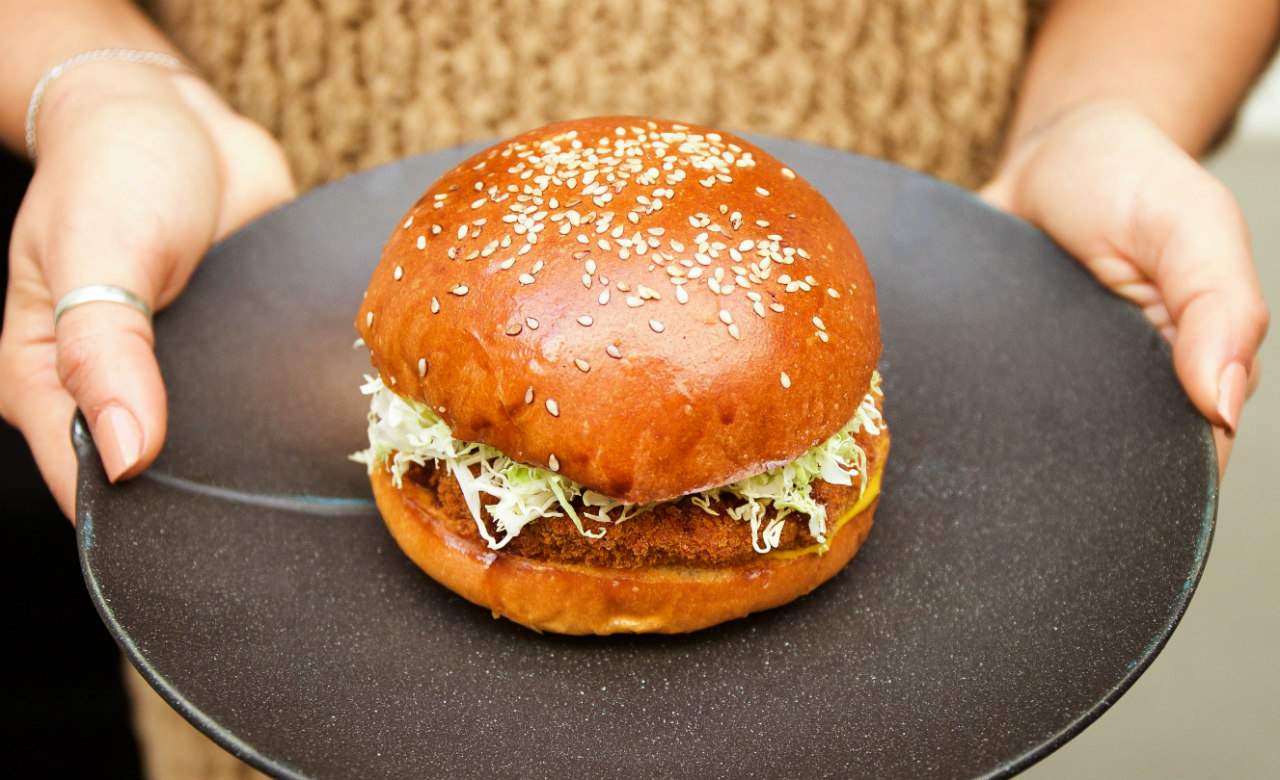 Presentation in this ultra-modern Japanese Surry Hills space is everything — and it's no surprise really as head chef Kerby Craig trained as an apprentice at Tetsuya's. The restaurant has had a refresh of late and is now much more casual, focusing on Japanese bar food and burgers. Be sure to try the fried prawn katsu burger — but there are vego and gluten free options available.

Top image: Nikki To/Cho Cho San.
Published on June 04, 2018 by Bonnie Sutherland