The Ten Best Things to Do at Art Month Sydney
Our guide to the annual extravaganza of art, performance and exploration.
Art Month 2013 returns for a fourth year of art, and this time around it's rocking some alternative credentials. Art performance duo Penelope Benton and Alexandra Clapham — best known for their papery, dinner party concoctions — have gone from side dish to chef, co-artistically directing this year's extravaganza of art, performance, and exploration.
It's a long table of artistic talent that they've laid out, running from returning favourites Art at Night and Two-Wheeled Tours to new-addition adventures west and behind-the-scenes at local art schools. Not to mention all the galleries running shows on the side. It's a big, broad, and city-spanning program. Sampling the whole menu could be the business of a month in itself, so to help you out, Concrete Playground has picked out 10 of the tastiest morsels for you to sink your teeth into.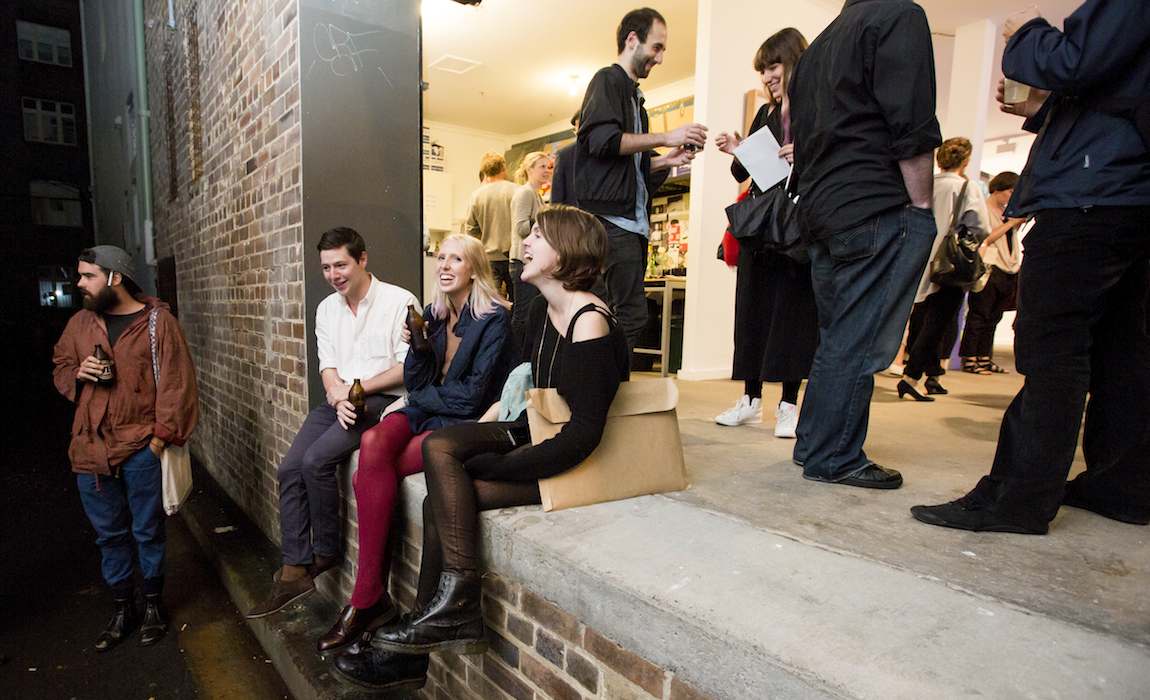 1. Precinct Nights
Gallery-hopping is always more exciting in the romantic half-light of evening, wouldn't you agree? Similar to Art at Night last year, Precinct Nights offer you the golden opportunity to enjoy a spate of art venues open late, transforming your art viewing into an after-hours adventure trail. Participating precincts include Paddington/Woollahra, Alexandria/Waterloo, Surry Hills, Chippendale/Redfern, Rozelle, and East/Darlinghurst. Rozelle's night also features some performance events that have caught our eye: for example, dLux MediaArts presents DTV, an outdoor screening of single channel artworks in the Artereal Gallery car park.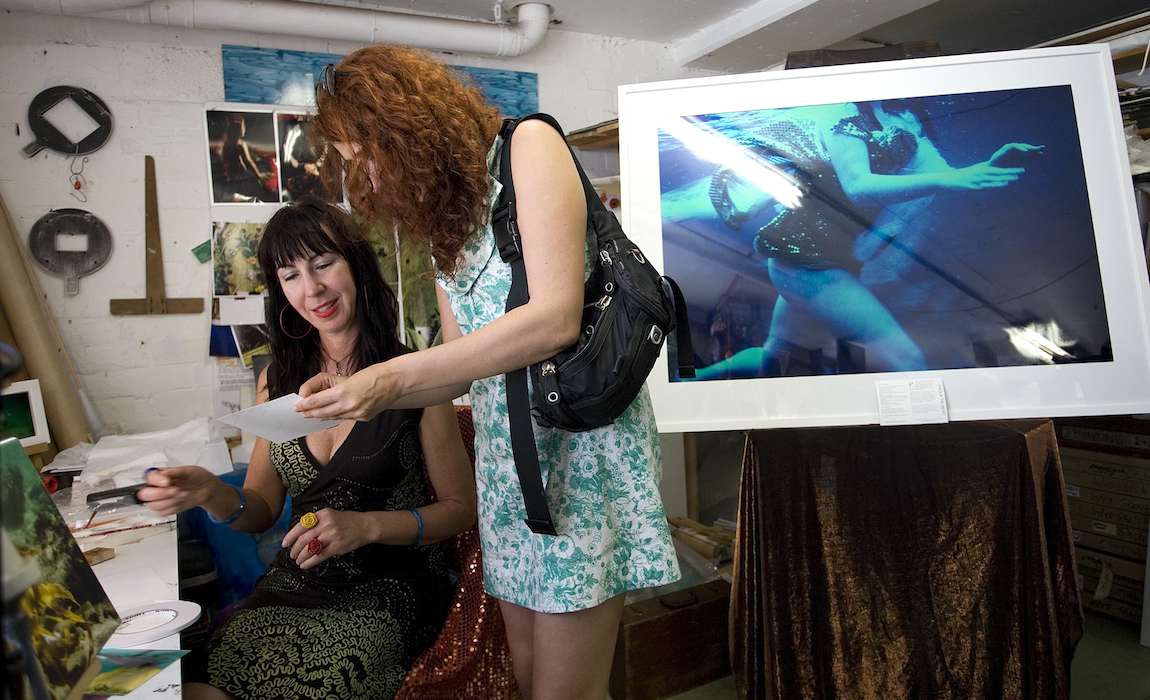 2 & 3. MOST and LOST Open Studio Trails
In 2011 Marrickville jumped onto the Art Month bandwagon with the Marrickville Open Studio Trail (MOST), and 2012 saw Leichhardt jump in with the Leichhardt Open Studio Trail (LOST). Both got you close to artists in their natural habitat: galleries and studios. This year, both suburbs have opted in, which makes for two weekends of sanctioned, behind-the-scenes art nosiness.
MOST will run tours over the weekend on every type of transport you set your foot to: pedal (Saturday and Sunday), bus, foot, or expert, as Match Box Projects return to run their tours of local ARIs. Open spaces include eclectic warehouse space the Red Rattler, MEKanarky descendants Tortuga Studios and Salmagundi, and a new micro space, the Marrickville Garage. There will also be a citizens-meet-street-artists street art forum.
LOST, meanwhile, gets in on the Art Cycling and opens the doors to spaces like Art Est, house-size Pseudo Space, the Mosaic Art School, School of Footwear, the Kinema space, and Higher Ground.
MOST (map and guide) runs 11am-4pm, March 9 and 10. LOST (map and guide) runs 10am-3.30pm, March 23 and 24.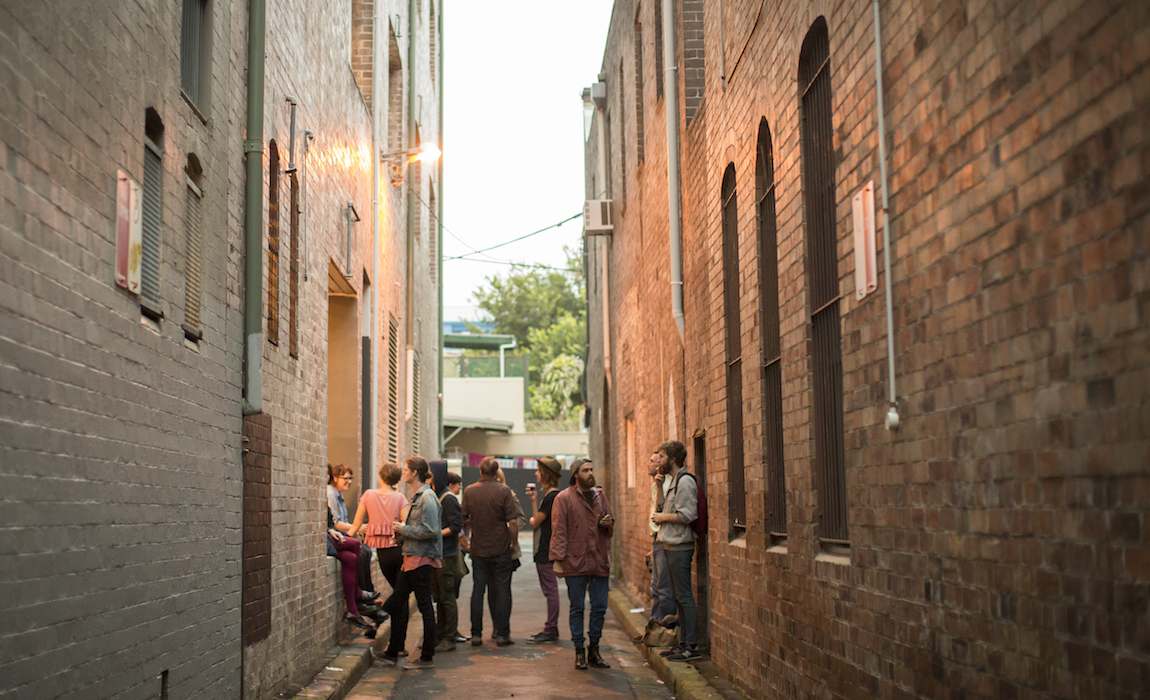 4. Tours: East Sydney Street Art Tour
We love street artworks, because they enliven the built environment for jaded city dwellers. And we love cocktails, because they too enliven the built environment for jaded city dwellers. The guided tour East Sydney: Contextualising Art in the Streets cleverly marries the two, as artist, curator and publisher Joseph Allen Shea of Izrock Mixed Business helps you bespoke-drink your way through the small bars of Darlinghurst, Surry Hills, and Chinatown, discovering local commissioned street artworks and mingling with the creative minds who executed them. Works to be viewed include Reko Rennie's Always Was, Always Will Be in Taylor Square, Jason Wing's In Between Two Worlds in Chinatown, and more.
4-7pm, March 16. Places are limited (book) and drinks are $10 each.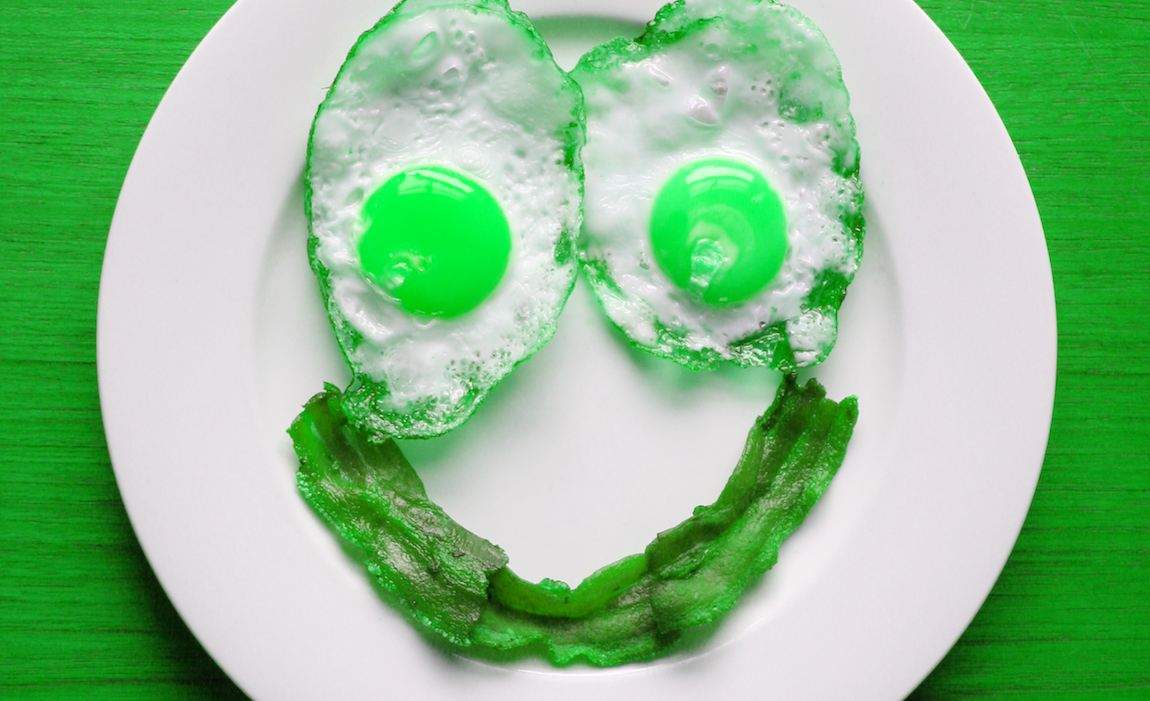 5. Debate: Is Contemporary Art a Joke?
There are few topics more polarising than contemporary art, and so the fiery debate rages on. For the Love of God: Is Contemporary Art a Joke? provides the perfect forum for experts to sound off about competing scales of value when it comes to judging the creative work of our peers and contemporaries. The relevance of the ready-made, Damien Hirst, and the fundamental question of whether any of it has any meaning are all fair game, and even hecklers will be indulged. This illuminating ideas throwdown will be adjudicated by artist Frances Barrett, and the well-appointed debaters include arts writer and curator Chrisoula Lionis, writer and performer Eddie Sharp, art critic Andrew Frost, artist and Firstdraft Depot co-founder Connie Anthes, COFA lecturer Dr David McNeill, and performance artist Matte Rochford.
6-8pm, March 16, at Alaska Projects (book). It's free.

6. Tours West
As well as leading you around the inner city's art highlights, Art Month takes you on two easy jaunts outside the city centre. Go West hits most of the major Western Sydney cultural institutions on a single free bus trip led by artist Tom Polo. From Create to Space — A Parramatta Tour is a guided look at Pop Up Parramatta, Parramatta's answer to the Renew Newcastle model.
The tour is led by Sydney cultural nexus Jess Scully, a recent SMAC of the Year, the curatorial powerhouse behind Vivid Ideas and probably the single person with the broadest overview of Sydney's creative second life.
Go West runs on March 10 (book) and From Create to Space runs March 16, (book via [email protected] or 9687 6090). Both are free.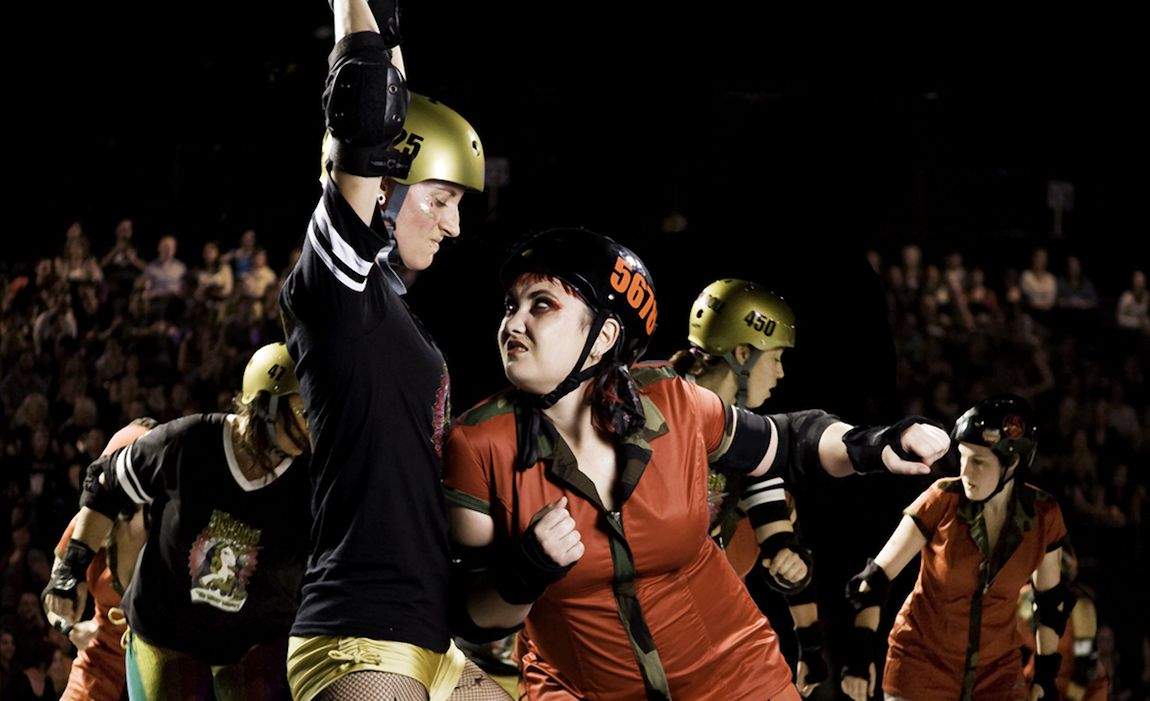 7. Celebrating Women in the Arts
Several Art Month events focus in particular on the mark made by notable women in the arts. First up, the discussion Make a Mark: Celebrating Women in the Arts, hosted by Radio National's Janne Ryan, profiles the brilliant, bold strokes made by art world heavyweights including Carriageworks director Lisa Havilah, artist Deborah Kelly, gallerist Roslyn Oxley, writer Tess Allas, and architect Penelope Seidler. If Not, Why Not? Feminisim in Contemporary Art, meanwhile, gathers an intergenerational group of artists and academics who will share their views on issues surrounding the relevance of feminism in contemporary art. Finally, the Women in Sport Forum offers two days of discussion panels complementing Casula Powerhouse's intriguing group exhibition Onside.
Make A Mark takes place 3-5pm on 9 March at Carriageworks (book). If Not, Why Not? is 2-5pm on 23 March, at Artspace 23 (book). Women in Sport Forum runs 15-16 March at Casula Powerhouse (call 9824 1121 for reservations). All are free.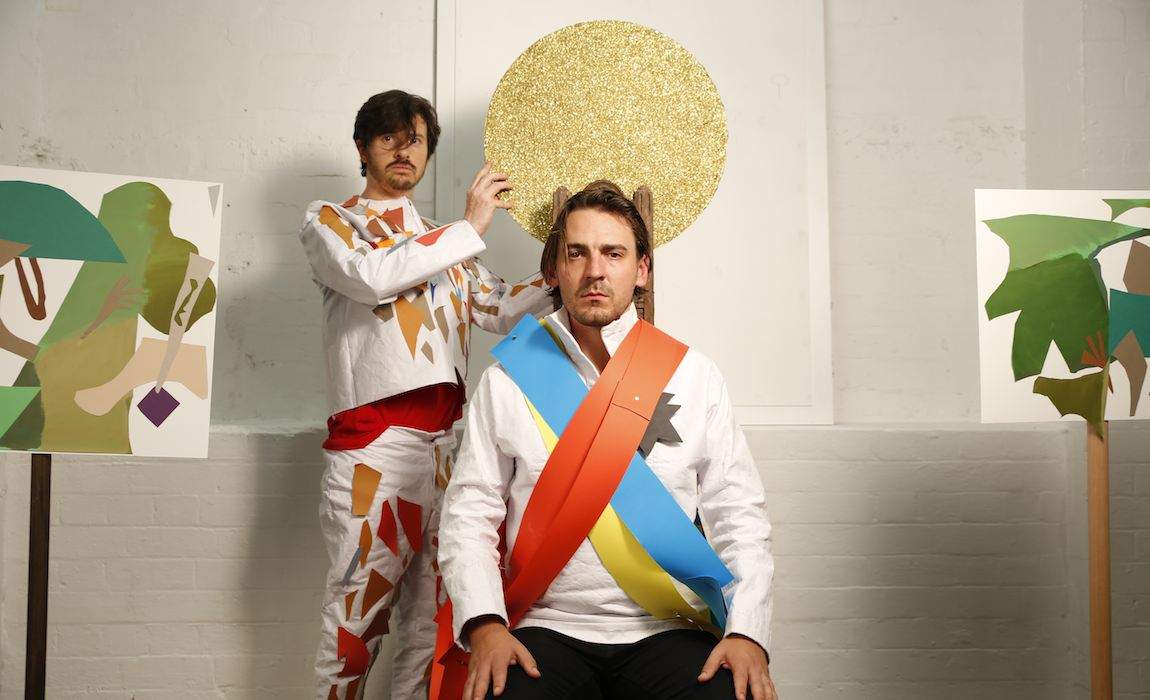 8. Drawing with Scissors: A collage masterclass for adults
Collaging is a unique art form — something that we all did without inhibition as kids but have probably neglected to develop further as adults, despite the undeniable fun of hacking into visual materials and reconfiguring them to suit our own bizarre and beautiful visions. Enter the hands-on workshop Drawing with Scissors: A collage masterclass for adults, piloted by conceptual artist Oli Watts. The workshop will commence by reviewing historical collaging methods pioneered by the greats, including Matisse and Picasso, then progress into a fully interactive opportunity to click your own shears. Let the inner child out to play, and see what emerges — chances are, there's no way to predict the end product, as your subconscious dabbles in creative free association.
2-5pm, 3 March at Chalk Horse. Free (book); materials provided.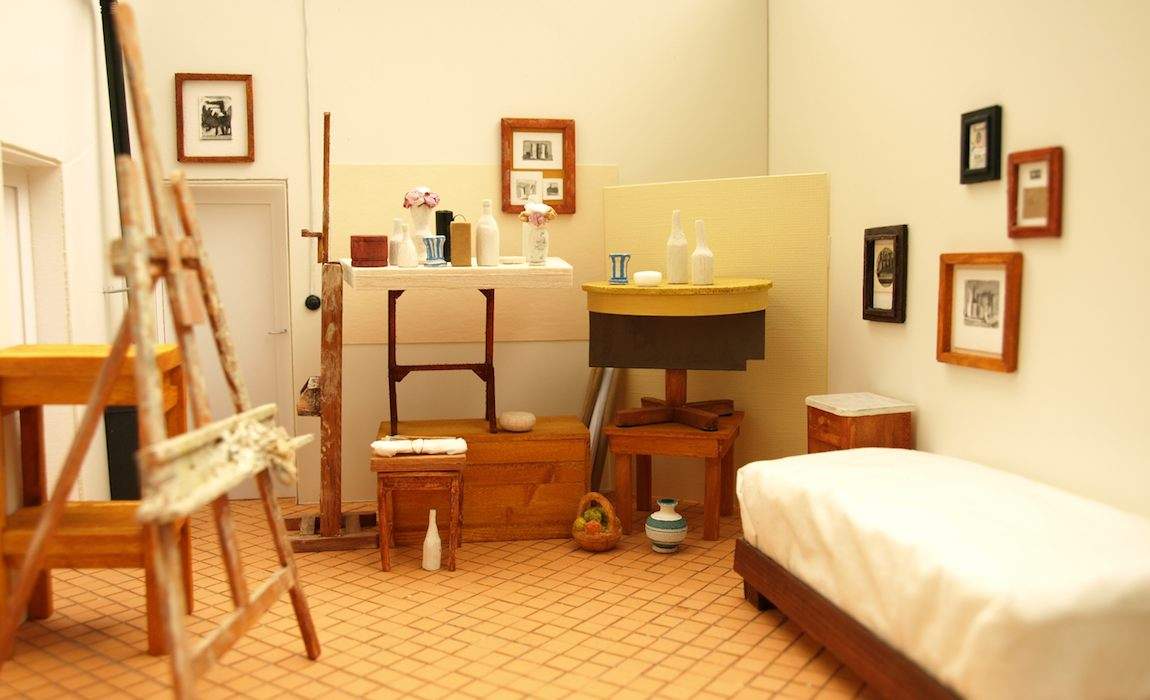 9. Exhibition: Speculative Spaces
What is the psychological draw of the miniature? Smallness has its own ineffable appeal, and the artists in this exhibition curated by David Eastwood explore their own attraction to miniature models, with petite dioramas and maquettes, and with other expressions across varied media, from oil paint to clay to perspex to video to plywood. Featured artists include Kylie Banyard (Galerie pompom), Anna Carey (Artereal Gallery), David Eastwood (Robin Gibson Gallery), Eugenia Ivanissevich (Robin Gibson Gallery), Col Jordan (Mossenson Galleries & Peter Pinson Gallery), Mark Kimber (Stills Gallery), Amanda Marburg (Olsen Irwin Gallery), Rob McHaffie (Darren Knight Gallery) and Peter Nelson. The show is also open late on March 22 as part of the Precinct Nights schedule.
Runs March 2 to March 26 at Robin Gibson Gallery.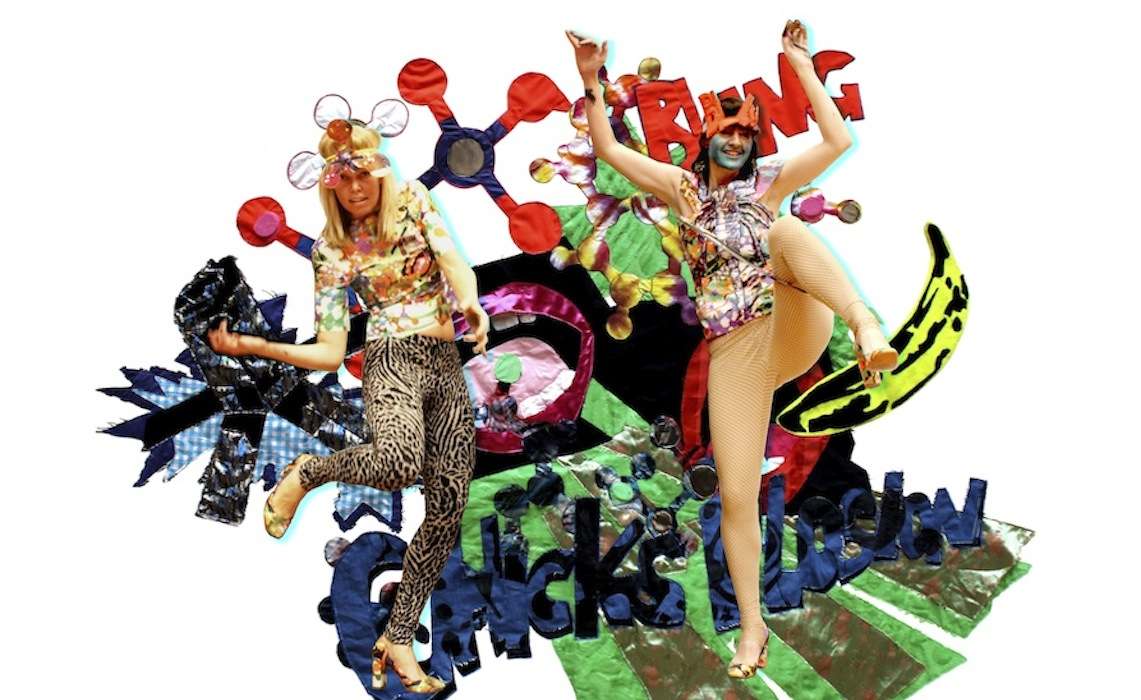 10. Exhibition: SCREAM
Multiple media collide in SCREAM, the latest high-octane offering from European hyper-creative collective Chicks on Speed. Fresh from their residency at ZKM Center for Art and Media in Karlsruhe, Germany, for this exhibition the Chicks have hatched an interactive app that lets spectators participate in the artwork. A combo of live performance and technological mayhem, SCREAM centres on a huge sculpture that plays canvas to the iPad-controlled whims of the viewer, who can pick and mix the audiovisual elements that are projected into the space. The work is a logical progression from the Chicks' Objekt Instruments, which landed here during Mardi Gras. Colliding art, fashion and music, you can see them firsthand at the Red Rattler on March 8.
SCREAM runs March 13 to April 21 at ArtSpace.

By Shirin Borthwick and Zacha Rosen.
Published on February 26, 2013 by Shirin Borthwick