Hartley High Is Back and As Chaotic As Ever in the Trailer for Netflix's 'Heartbreak High' Revival
The Sydney-set 90s favourite has been given a 2020s makeover, and will reach your streaming queue in September.
Beverly Hills, 90210 did it. Saved by the Bell and Gossip Girl, too. If a teen-focused series is a hit, odds are that'll end up back on our screens years and even decades after it first popped up, telling new high school-set tales with a new cast for a new generation — and that's exactly what's happening with Australia's beloved Heartbreak High.
Back in 2020, Netflix announced that it was bringing the series back — and now that revival is almost here. The series itself will join your streaming queue on Wednesday, September 14, and the platform keeps dropping trailers in the interim. Indeed, after the first teaser arrived at the beginning of August, the streamer has just unveiled the full sneak peek.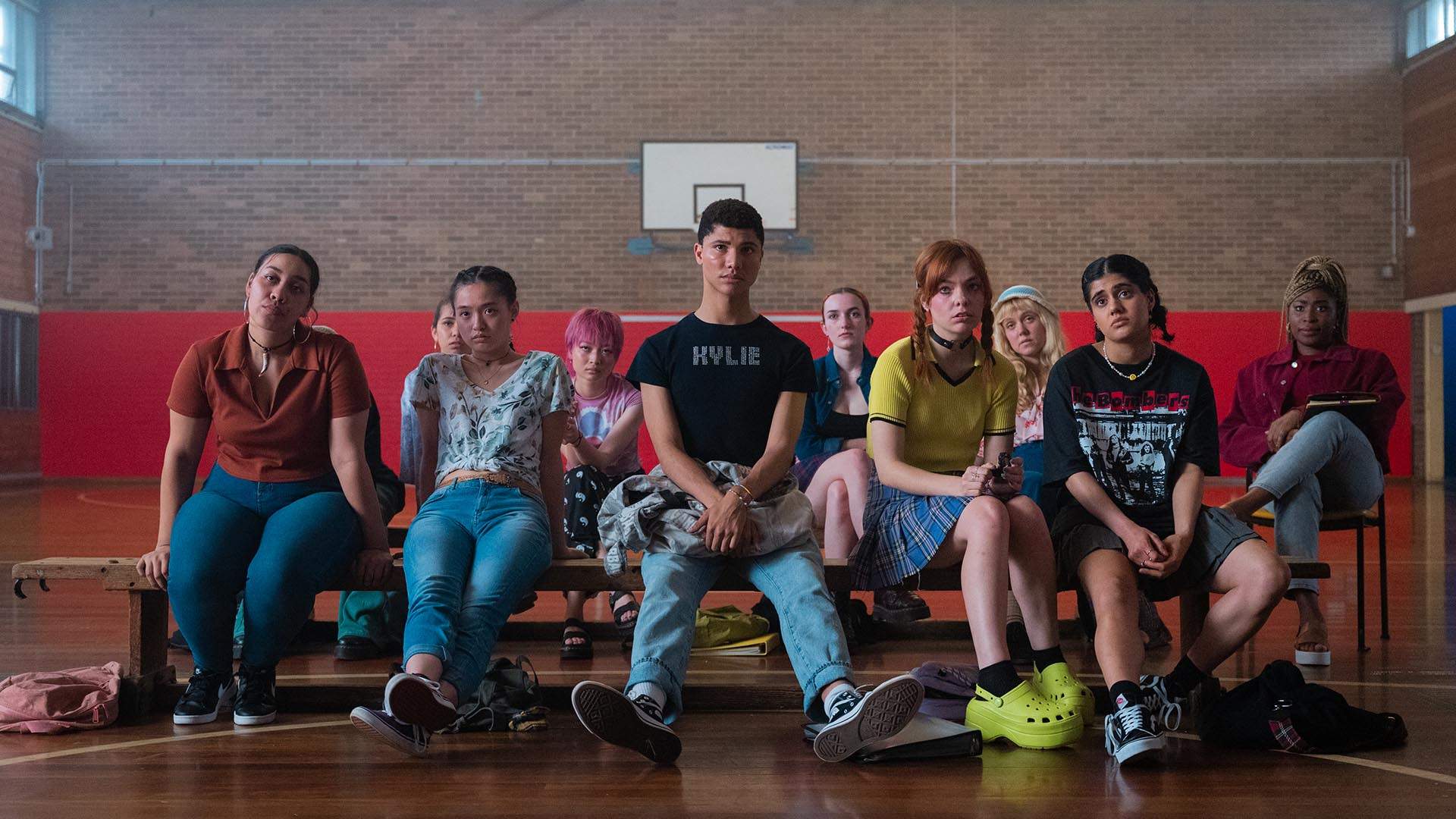 Yes, it definitely looks like a 2020s take on the Aussie classic. Yes, this new batch of students still attend Hartley High, the fictional school that everyone watching was obsessed with when the OG version of the show first aired way back when. And yes, teenage chaos is still the main focus, including everything from friendship fights, yelling about vaginas from the top of a building and throwing dildos at walls through to a public sex map that charts who at Hartley has hooked up with who.
90s kids, prepare to feel emotional — the initial series screened for seven seasons and 210 episodes between 1994–99, and wasn't just a high school-set Aussie show; it was the high school-set Aussie show of the era.
The original Heartbreak High was filled with now-familiar faces, too, including Alex Dimitriades, a pre-Home and Away Ada Nicodemou, and Avengers: Endgame and Mystery Road's Callan Mulvey as Drazic. It painted a multicultural picture of Australia that was unlike anything else on TV at the time. And, for its six-year run across two Aussie networks, the Sydney-shot show was must-see television — not bad for a series that started as a spinoff to the Claudia Karvan and Alex Dimitriades-starring 1993 movie The Heartbreak Kid.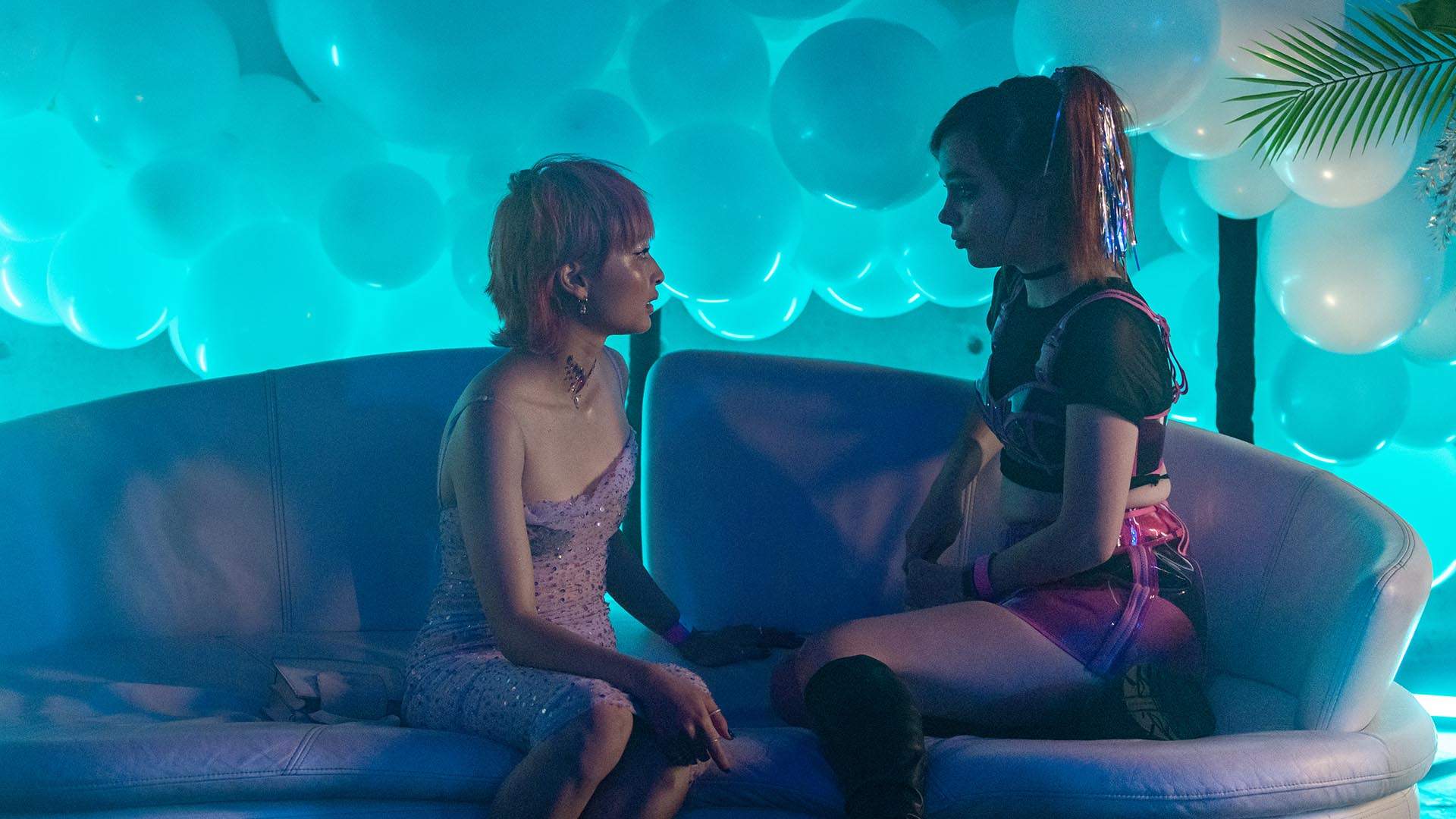 This time around, a revelation turns Hartley High student Amerie (Ayesha Madon, The Moth Effect) into a pariah, and also sparks a rift with her best pal Harper (Asher Yasbincek, How to Please a Woman). Attempting to repair her reputation, she calls on help from her new friends Quinni (Chloe Hayden, Jeremy the Dud) and Darren (first-timer James Majoos).
Back when Netflix announced the cast, it described Amerie as a smart, big-hearted but loud working-class girl, and Harper as the person at Hartley that everyone is a little afraid of, including teachers. Quinni, who has autism, is "a brain trying to connect to a body and a heart", while Darren is "the warmest snarky shit-stirrer you're ever likely to meet".
Other characters include Malakai (Thomas Weatherall, All My Friends Are Racist), a Bundjalung boy and basketballer who is new at Hartley High; Dusty (Josh Heuston, Thor: Love and Thunder), an insecure bass player in an indie rock band; Sasha (Gemma Chua-Tran, Mustangs FC), who has been badged "the coolest, sexiest, and chiccest lesbian at the school"; and Ca$h (Will McDonald, Home and Away), a mullet-wearing drug dealer, food delivery driver and pet duck owner.
Rachel House (Hunt for the Wilderpeople, Baby Done) plays Hartley High's principal, too — and yes, Netflix is still streaming the original series, should you feel like a double dose of nostalgia.
Check out the latest trailer for the new Heartbreak High below:
Heartbreak High will be available to stream via Netflix on Wednesday, September 14.
Introducing Concrete Playground Trips
Book unique getaways and adventures dreamed up by our editors