Is Hip Hop the 21st Century's Answer to Jazz?
Jay-Z might just be the modern day equivalent of Jay Gatsby
Baz Luhrmann, the internet's current poster boy for excess and anal-retentiveness, thinks so.
It came as no surprise to the millions of die-hard Gatsby fans that the bloke who made Moulin Rouge! (and oh did that film earn it's exclamation mark) and this scene was going to make something bordering on the bombastic and the flamboyantly camp. And with the film already finding itself in the firing line for its "flimsy phantasmagoria" and resemblance to a "Macy's Thanksgiving Day Parade as staged by Liberace", it seems fair to say that The Great Gatsbywill fit like a glove within Luhrmann's filmography.
Yet for a man that seems to have spent his career baulking at the notion of "subtlety", Luhrmann is capable of some surprising poignancy. Take for instance this little gem taken straight from the horse's mouth, about his decision to employ walking billboard and hip hop demigod Jay-Z as his soundtrack producer: "In our age, the energy of jazz is caught in the energy of hip hop."
In vintage Luhrmann style, Baz has taken this assumption to its most extreme realisation, with a soundtrack that includes the likes of Fergie, Andre 3000, Nero and (cue the sounds of a thousand sinking hearts) will.i.am. But is Luhrmann onto something here? Is hip-hop the 21st Century equivalent of jazz music?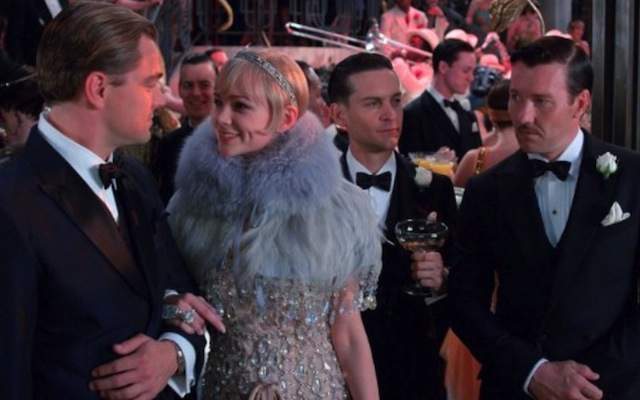 In a recent Flavorwire article, Tom Hawking answered this question with a resounding 'oh hell yeah'. He argued that regardless of what you may think of the quality of the film's music, the soundtrack manages to encapsulate what an extravagant Gatsby party might actually feel like if it was thrown today — completely overblown, obsessed with its own sense of retro-ness and filled with the sort of mega-sized beats that are sure to get any self-respecting 19-year-old gyrating.
There are some other obvious parallels between F. Scott Fitzgerald's jazz age and Luhrmann's hip-hop generation. Most notably, both these musical styles are deeply rooted in black culture and history, originating in the clubs, ghettoes and basements of Harlem and the Bronx. Yet from these humble beginnings, both jazz and hip hop have suffered a similar process of bastardisation, transforming from black cultural icons, into packageable, mass-producible commodities that rich white folk can consume. And it is here that Luhrmann might be right on the money.
Not only has Luhrmann's soundtrack got all the hallmarks of a cashed-up, Long Island party but it has all the vapidity and disposability of such a party as well. Take for instance Beyonce and Andre 3000's aping of Amy Winehouse's darkly melancholic 'Back to Black' into an overproduced mess of showy vocals and grizzly bass lines. In this song alone we have both the success and failure of the soundtrack all contained in one. While the song is initially gratifying, it is ultimately empty and insubstantial. And this is exactly what Gatsby taught us about the opulence and decadence of the jazz age. It was beautiful and incredibly intriguing but ultimately fleeting and meaningless. The perfect analogy for what Fitzgerald saw as the great American lie: the American Dream.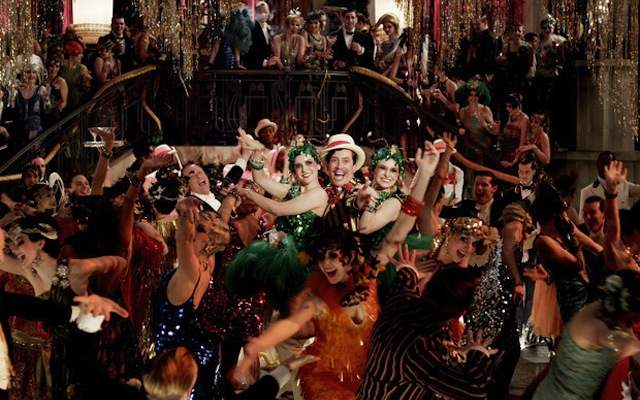 As such, The Great Gatsby soundtrack is big, it's bold and it's infrequently magnificent (Jack White's cover of U2's 'Love Is Blindness' manages to grip at your nerve ends and give them a toe-curling squeeze) but just as often it is just plain dumb.
So in answer to our original question, is hip hop the 21st-century equivalent to jazz music? Yeah, Jay-Z may be the closest thing we have to a modern-day Jay Gatsby, but in a much darker vein perhaps it is the decline of these genres from cultural icons to products of a commercialised and materialistic society that makes them so alike.
How very Gatsby that is.
Published on May 14, 2013 by Sean Robertson