From a 'Borat' Oscar Nomination to a Bloody Slasher-Comedy: Maria Bakalova Talks 'Bodies Bodies Bodies'
It's been a whirlwind couple of years for the Bulgarian actress, who now stars in one of A24's wildest horror films opposite Amandla Stenberg and Pete Davidson.
Few actors have splashed into Hollywood like Maria Bakalova. Few actors have had Sacha Baron Cohen completely change their lives, too. Jump back to 2020 and the Bulgarian talent was 24, working since she was 12, but a fresh face internationally. Then, mere months into 2021, she was the Oscar-nominated breakout star of Borat Subsequent Moviefilm: Delivery of Prodigious Bribe to American Regime for Make Benefit Once Glorious Nation of Kazakhstan — for playing Borat's teenage daughter Tutar Sagdiyev with fierce comic commitment that upstaged everyone around her, even Baron Cohen.
How do you follow up that kind of whirlwind? For Bakalova, the challenge is seeking out interesting approaches, "because at the end of the day, all of the scripts, all of the stories have been written back in the day," she tells Concrete Playground from a hotel room in New York. "It's only the way that this production company, this director of photography, this filmmaker are going to share the story that's the difference between stories that have been the same over and over and over," Bakalova notes. Cue Bodies Bodies Bodies.
Bakalova is spot on; there's much that's familiar about the latest horror gem from audience-darling studio A24. It brings together a group of wealthy twentysomethings in an empty mansion, where a party naturally ensues. It strands them with an encroaching hurricane, but that's the whole reason they're drinking tequila by the pool anyway. As the Halina Reijn (Instinct)-directed film's name makes plain, there are soon bodies, bodies, bodies, starting when the gang play the Mafia- and Werewolf-style game that also shares the movie's moniker. Avoiding becoming the next victim, pointing fingers among themselves while looking for the culprit, working through their Gen Z baggage: if you've seen a slasher flick, a whodunnit or Euphoria, you've seen plenty of Bodies Bodies Bodies' components before.
Bodies Bodies Bodies isn't the film that audiences expect from there, though. It's savage, hilarious, playful, twisty, raucous and chaotic all at once — and it makes the utmost of a cast that enlists Bakalova as Bee, the quiet, working-class girlfriend to Amandla Stenberg's (Dear Evan Hansen) Sophie, and the outsider in the group of rich kids played by Pete Davidson (The Suicide Squad), Rachel Sennott (Shiva Baby), Chase Sui Wonders (Generation) and Myha'la Herrold (Industry). It's another movie-stealing performance and, with Bodies Bodies Bodies opening in Australian cinemas on September 15, Bakalova chatted us through fangirling over A24, seeking out a character far removed from Tutar and, yes, playing Bodies Bodies Bodies with her costars.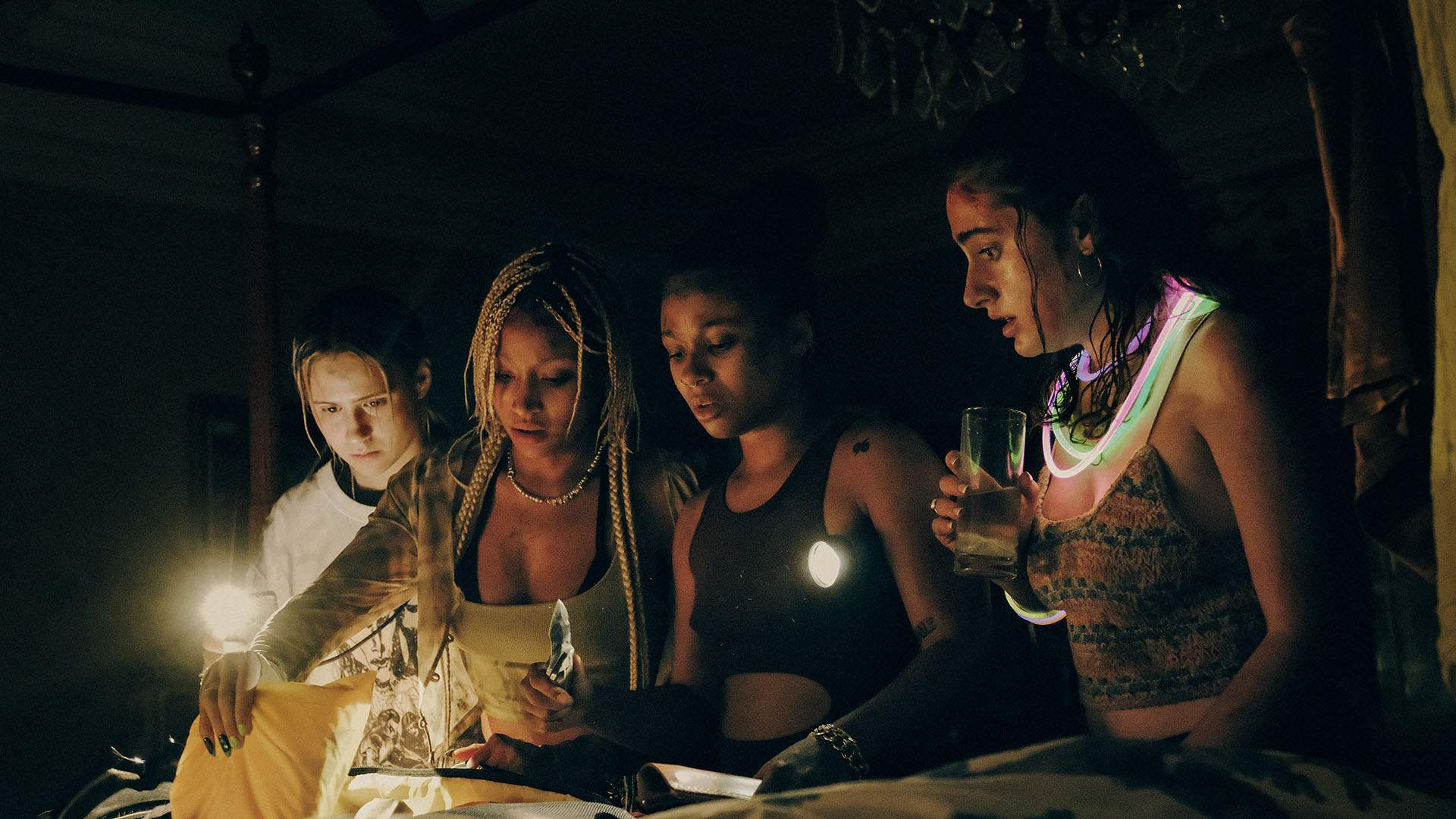 ON DECIDING WHAT TO DO AFTER BORAT SUBSEQUENT MOVIEFILM
"To be honest, I believe that most of the actors I like and most of the people that I look up to — I have been acting for a while, because I started when I was 12, it's been 14 years so far — most of the people that I admire in their work have always wanted to have longevity. That's pretty relevant to me as well. So that's why I always try to find something that is different than what I did before, something that is completely the opposite of my last character.
Reading the script of Bodies Bodies Bodies and seeing that there is a character like Bee — somebody that is exactly the opposite of Tutar in Borat, the role that took me to America and made people somehow relate to me and root for the character — was challenging and interesting to approach and try to work on. Because she has nothing in common with Tutar, and she has nothing in common with myself.
And I wanted to work with A24 as well — a lot. I love most of their movies, if not all of them. I believe they're all of them, but to not sound like a creeper, I will say most of them. 
Plus, I loved Halina's work. She's also a theatrically trained actress, as I am, and I was interested to work with her. I always like to work with women in charge, because every time you see a movie that has been led by a woman, there is this specific sensitivity that somehow triggers you in a different way. So with this script, with Halina in charge, with all of these female characters involved, I was excited to explore what's happening."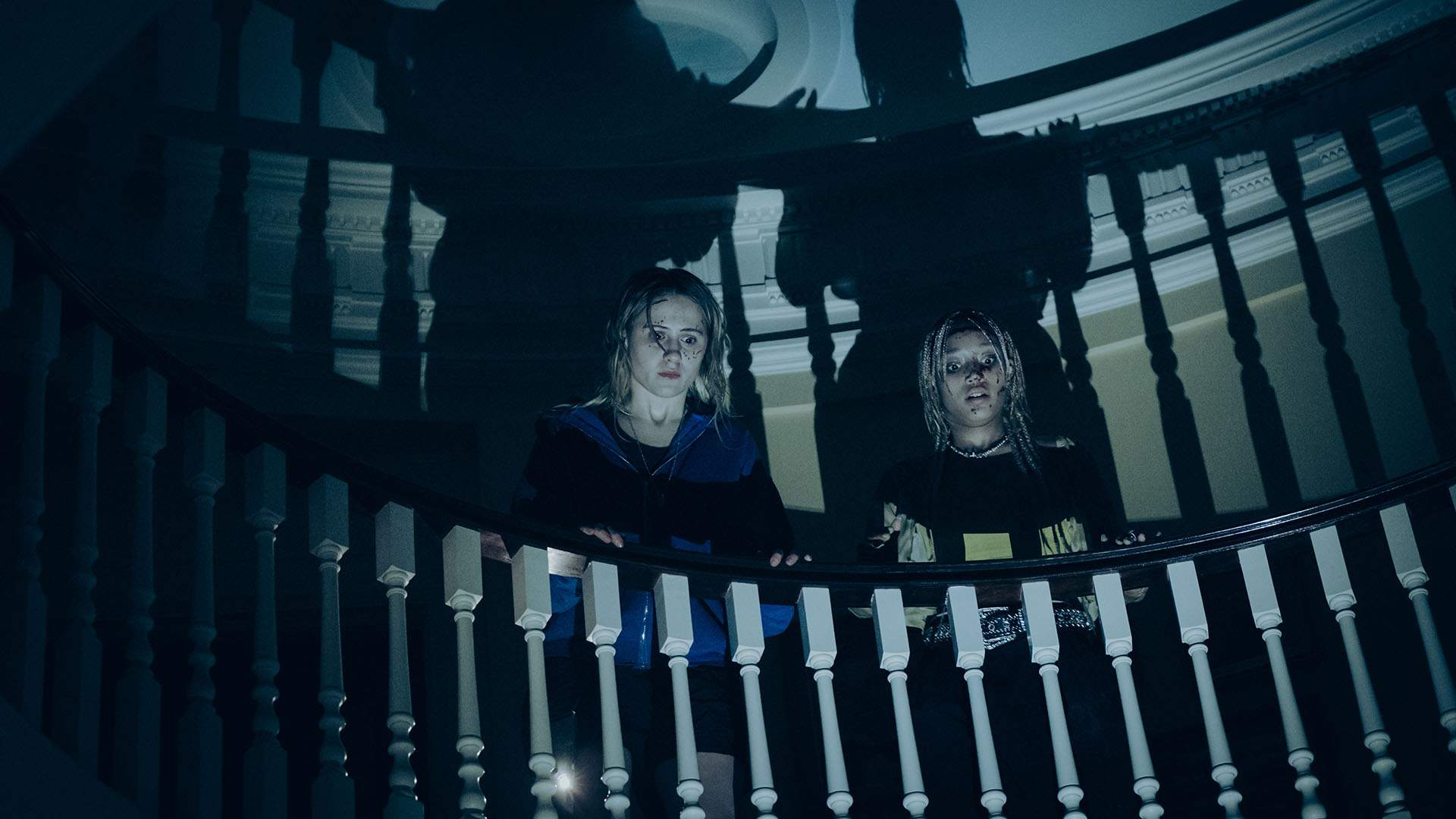 ON GETTING DRAWN INTO BODIES BODIES BODIES' TWISTS
"I was very happy to read a script where people are speaking the way that we're speaking. Bee is not the most outspoken person in the script, but the dialogue itself is just beautifully written, so all my respect towards Sarah DeLappe [Bodies Bodies Bodies' screenwriter]. You see these people, you hear them, you feel them. You see a real person in front of you.
So I was excited while I was reading it, and I was questioning myself: 'Who is it? Who is it? You have to know! You have to feel it! You have to sense it!'. And at the end of the script when I get to the point that, 'oh my god, it's this!'.
It's quite relevant to the decade that we live in, because we're all a little bit manipulated by some of the tools that we have access to. And we often forget to communicate, and just sit down and discuss what's happening — 'who are you, why are we friends, why are we a couple, what are we doing now?'. You just jump and judge and start blaming each other because the trust doesn't exist and you're not honest with each other.
I was very thrilled by the script and the twist at the end, because that's what's the most exciting part of every single script that you're reading — you cannot wait to get to the end and see how this mystery will be solved."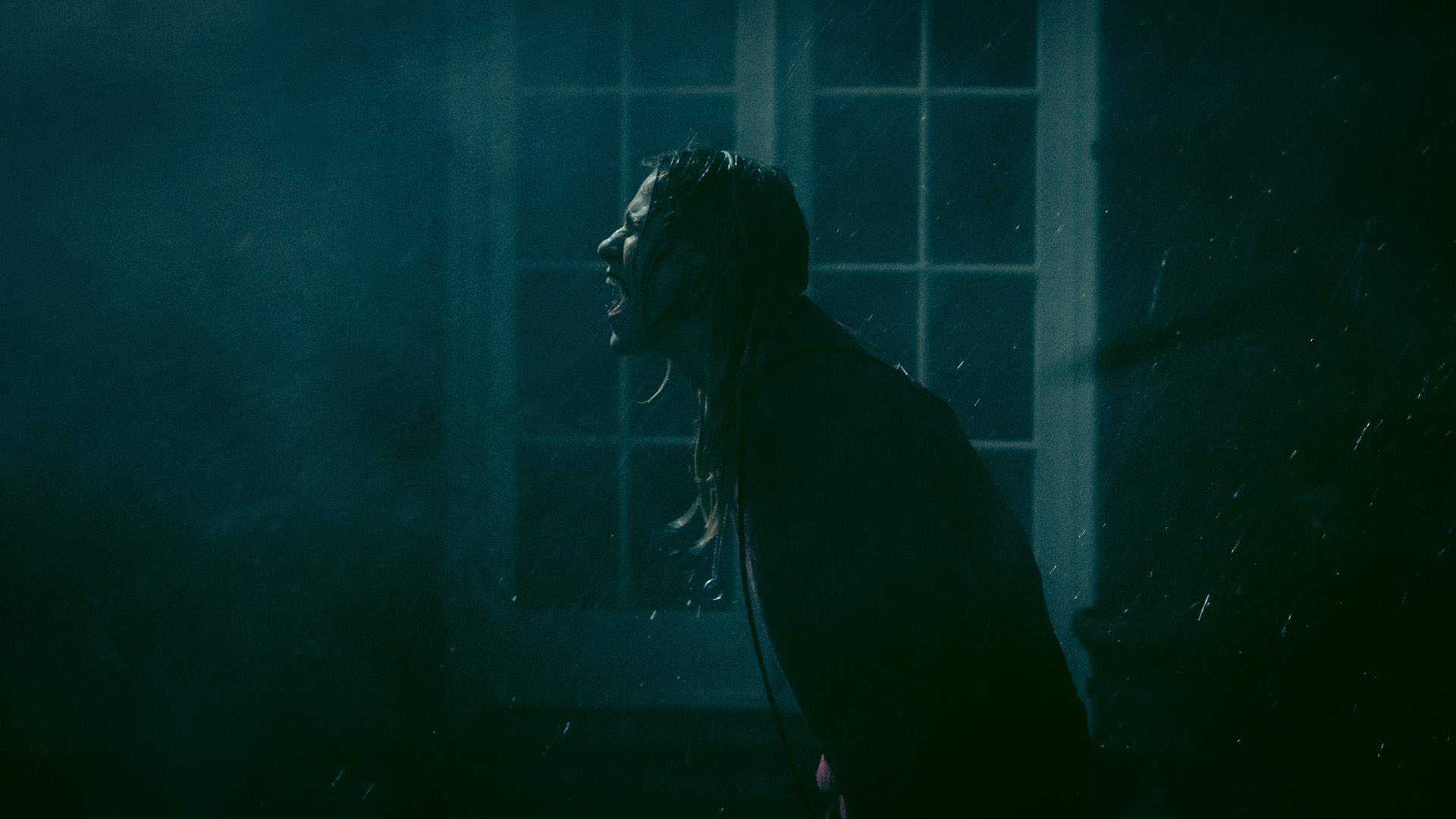 ON PLAYING THE OUTSIDER OF THE GROUP — AND FINDING AUTHENTICITY
"I respect Bee's decisions — some of her decisions… She's way smarter than people think she is, and way stronger than their perception of her. The only similarity between me and Bee is that we're both from different countries, but that can be universal as well, because every one of us has felt sometimes where you're in a place and around people that you do not really know, do not really relate to, and you try to belong. 
So as much as she's similar to people like me, like Halina, as newcomers to this new big beautiful country dreamland, it's also a universal feeling of the desire to belong somewhere with someone.
The process of Bodies Bodies Bodies has been really interesting because we got to work, to experiment, to think, and then shoot for a very quick period of time — and work with one location and a lot of settings, a lot of physical blocking. That's difficult for a theatrical play, which of course came from Halina and her desire to make this as authentically as possible — and with as long takes as possible. 
And Jasper Wolf, our director of photography, has just been a dream because he was following every single movement and every single decision we make in the moment. He captured things that haven't been written, haven't been rehearsed, they just happen in this moment, because Halina never said — not never, but a lot of times — she didn't say cut or stop, and we just kept going."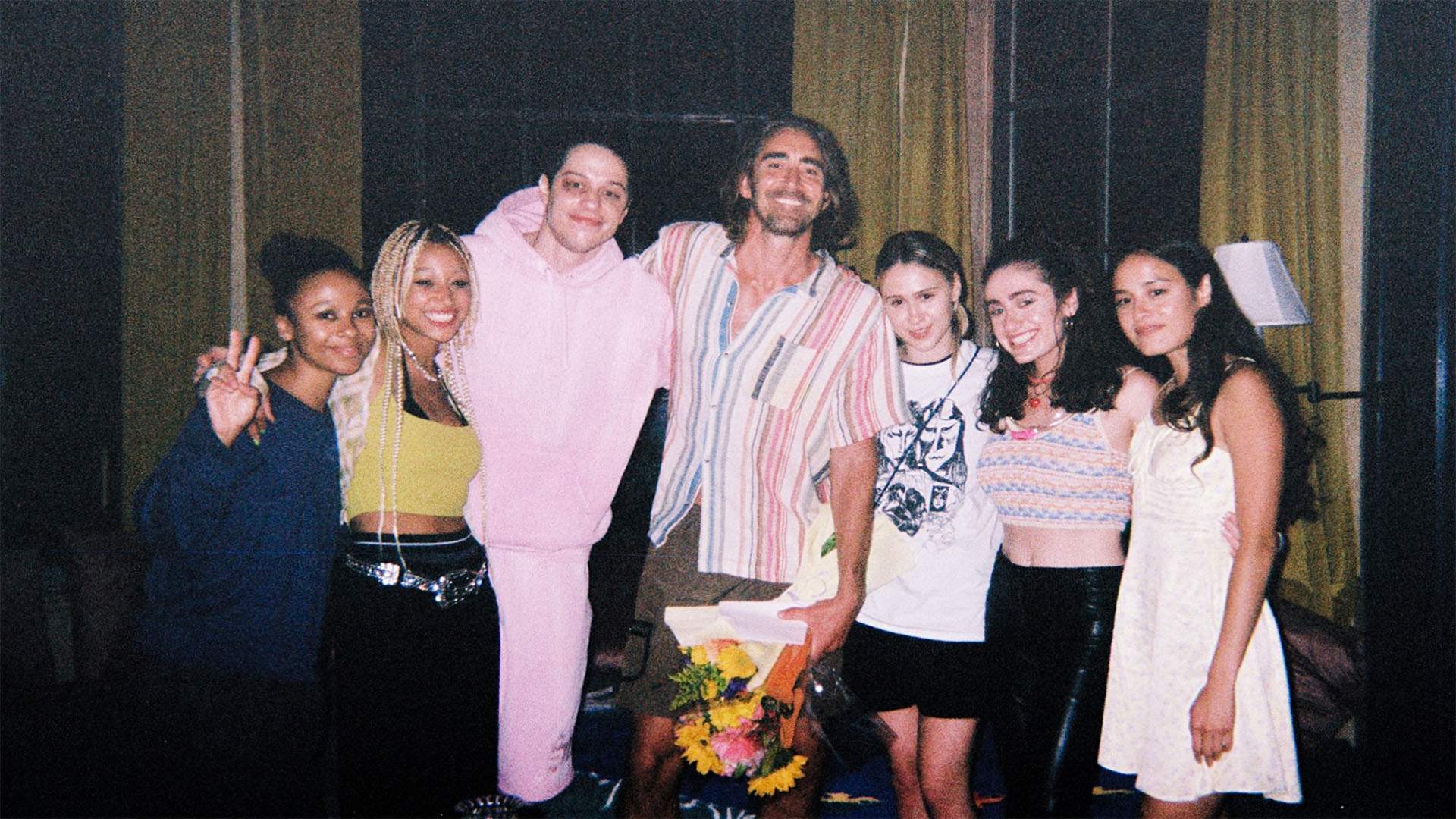 ON PLAYING BODIES BODIES BODIES WITH THE CAST OF BODIES BODIES BODIES
"We were shooting in this humongous, tremendous villa in the middle of Chappaqua [in upstate New York] in the woods, and we were staying at this very scary hotel around Chappaqua. Every single night, we wanted to spend time together rehearsing — and just hold hands and tell each other that we're worth it, we're loved and we're good, we're not bad people, because we were traumatised by the movie we were shooting somehow, and by the horrible people that we had to play. 
One of the nights we wanted to play Bodies Bodies Bodies, or as we call it, Mafia or Werewolf. And if was very interesting. I think it made us more into the game. And it was one of the first nights we were together, so it was interesting to explore what happens there."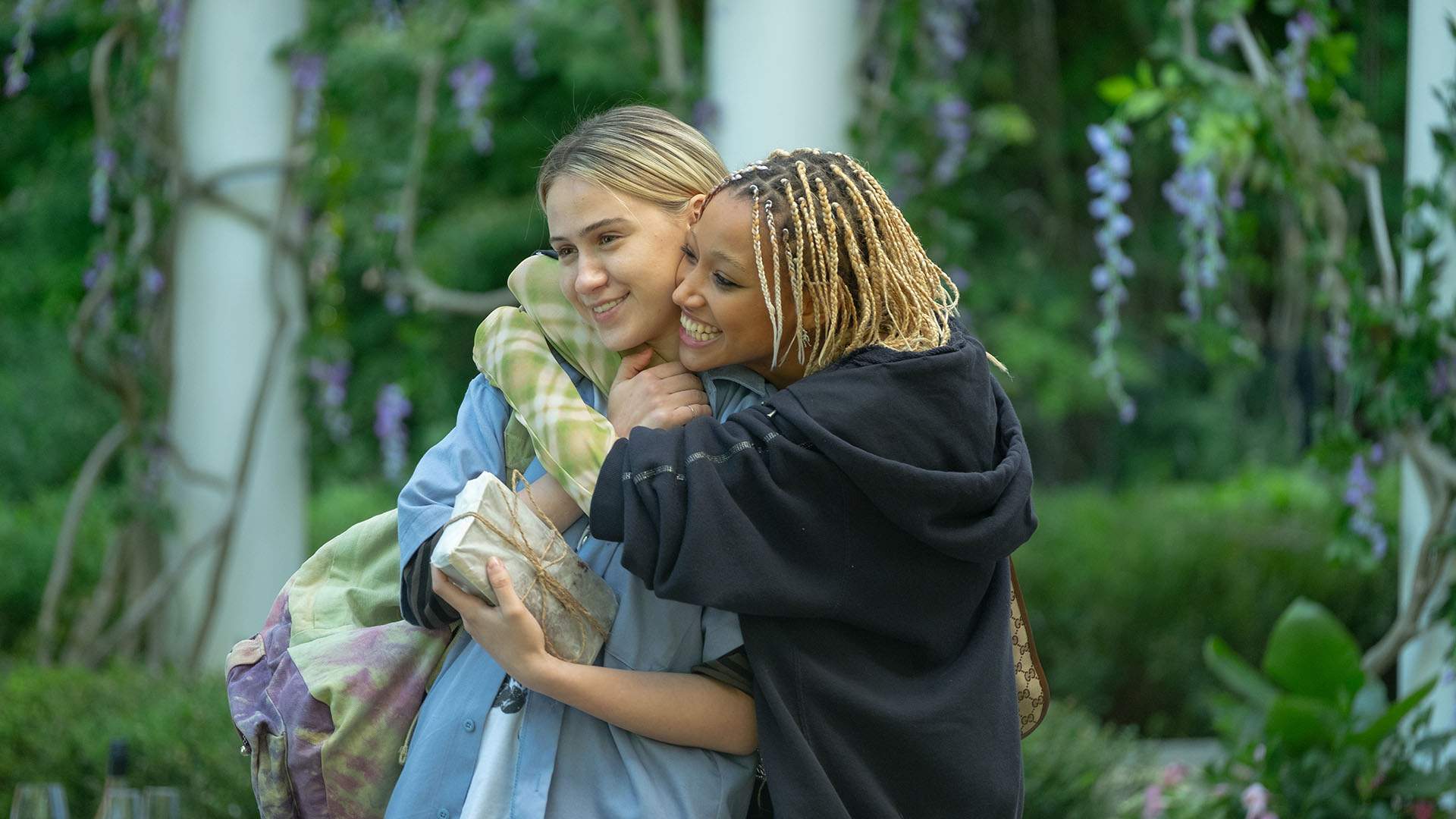 ON HOW LIFE HAS CHANGED SINCE BORAT SUBSEQUENT MOVIEFILM
"It became more bicoastal, universal. I've been working like crazy ever since I was a child, and trying to do as many things as possible — if they're good quality — but I just want to keep working, it makes me happy. It makes me happy to have the chance to portray all of these different people and try to think like them. And maybe somehow, it makes me understand people more, because I have to read the lines of this character, create their backstory and believe them. 
When you get the chance to explore different characters and their reasons, you are not so judgemental when you meet people in real life. That's why I'm passionate about acting and working. 
But the biggest change is that I hope people will pay more attention to people from my region of the world, people like me, people who haven't been in the spotlight yet and haven't been given a chance."
Bodies Bodies Bodies screens in Australian cinemas from September 15. Read our full review.
Images:Erik Chakeen / Gwen Capistran / The cast and crew of Bodies Bodies Bodies / A24.
Concrete Playground Trips
Book unique getaways and adventures dreamed up by our editors