Netflix's Time-Loop Gem 'Russian Doll' Gets Smarter and Weirder in Season Two — and It's a Delight
Sweet birthday babies, Netflix's Natasha Lyonne-starring hit is back — and just as wonderful as ever.
Getting philosophical about existence can mean bobbing between two extremes. At one end, life means everything, so we need to make the absolute most of it. At the other, nothing at all matters. When genre-bending and mind-melting time-loop comedy-drama Russian Doll first hit Netflix in 2019, it served up a party full of mysteries — a repeating party overflowing with chaos and questions, to be precise — but it also delivered a few absolute truths, too. Fact one: it's possible to posit that life means everything and nothing at once, all by watching Natasha Lyonne relive the same day (and same 36th birthday party) over and over.
Fact two: a show led by the Orange Is the New Black, Irresistible and The United States vs Billie Holiday star, and co-created by the actor with Parks and Recreation's Amy Poehler, plus Bachelorette and Sleeping with Other People filmmaker Leslye Headland, was always going be a must-see. Russian Doll's first season wasn't just one of the best TV shows of 2019, but one of the smartest, savviest and funniest, all while making the utmost of its Groundhog Day-meets-The Good Place setup. It tasked Lyonne's chain-smoking, acerbic and misanthropic New Yorker Nadia Vulvokov with cycling through the same date again and again, experiencing both gruesome and mundane deaths, and attempting to work out what this whole life business is all about. It was dark, heartfelt, amusing and innovative, as well as clever and compelling, especially in examining fate, logic, life's loops, wading through limbo, what counts in the time we have and if anyone can ever truly make a difference.
(Also, it made the world appreciate how Lyonne pronounces "cockroach", something that never, ever gets old.)
It took three years, but Russian Doll has finally returned for its seven-episode second season. The glorious news for sweet birthday babies who've gotta get up, gotta get out, gotta get home before the mornin' comes: it's smarter and weirder than its predecessor, and just as delightful. In the process, it achieves a tricky feat, because making more of a show that's already about duplicating the same events could've proven a lazy and easy rehash. Indeed, Russian Doll season two stresses another key fact: that taking a leap, twisting even further, and seeing life's ups and downs as a trip is always better than treading water.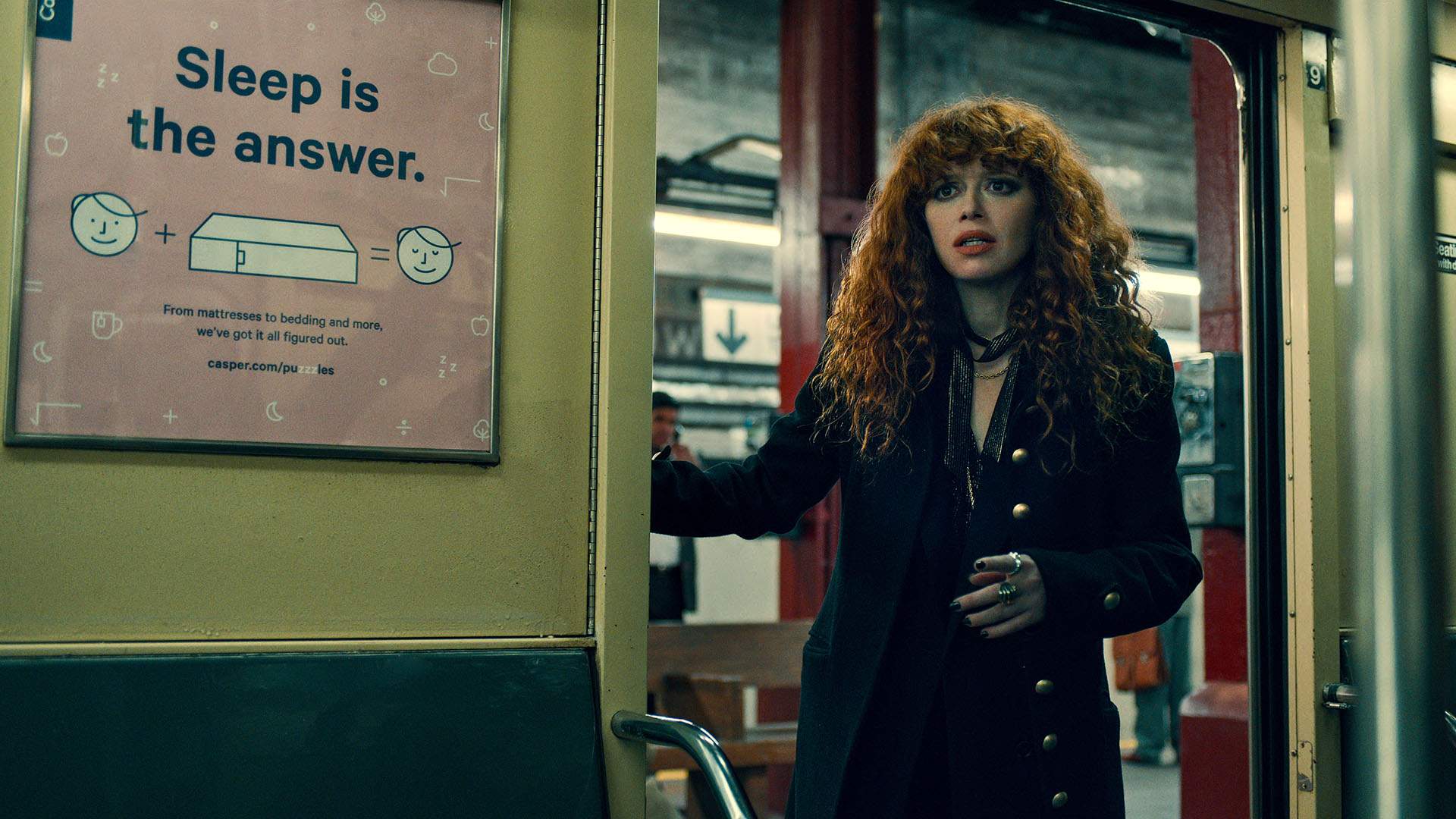 At the end of Russian Doll's first season, self-destructive video-game designer Nadia closed the live-die-repeat dilemma plaguing both her and mild-mannered fellow NYC-dweller Alan Zaveri (Charlie Barnett, You). The pair found a way to wind up "the one about the broken man and the lady with a death wish that got stuck in a loop," as Nadia describes, and the series came to such a glorious conclusion that no follow-up was really necessary. But in season two, death isn't the problem. Instead, time is. It was an issue before, given the duo couldn't move with it, only back through the same events — but now, via the New York subway's No 6 train, Nadia and Alan are speeding into the past to explore cause and effect, inherited struggles and intergenerational trauma.
"Inexplicable things happening is my entire modus operandi," Nadia notes — with Lyonne as dynamite as ever in the wisecracking, angry-yet-tender, career-reshaping part — but it's also Alan's as well. They're now time prisoners, and their efforts to improve the present through the past leave sizeable ripples upon the pair themselves. There's no party as a catalyst, but there's still a birthday, with the narrative unfolding as Nadia's about to turn 40. Reaching that age has long been shorthand for reflection, crisis, taking stock of regrets and rethinking the future; however, it doesn't usually mean hopping to Berlin and Budapest from years gone by to learn not only how to stay alive, as the first season covered, but how to truly revel in every heartbeat regardless of whether it counts for something, nothing or everything.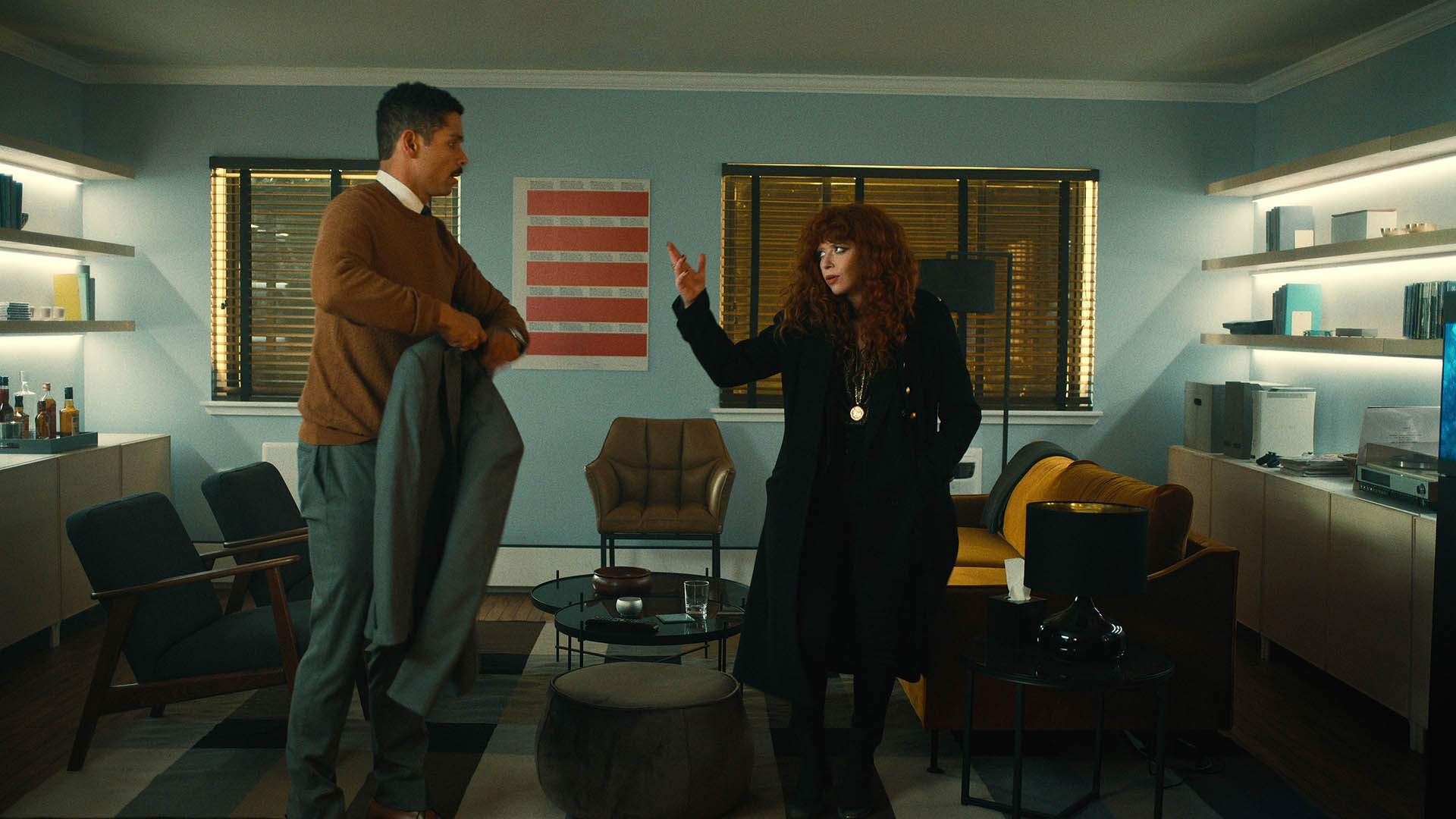 It's impossible to imagine how Russian Doll would work without Lyonne at its centre. Its mood, humour and look are so tied to the actor, who spits out sharp lines as naturally as breathing, wears the hell out of Nadia's overcoat and cascading crimson curls, and ensures that the flimsy chasm between being carefree and reckless is layered and relatable. Season two sees Lyonne also take over showrunning duties from Headland — and writing and directing three of its episodes, including its first and last instalments — so the fact that it dances so firmly as one with its leading lady is unsurprising as well as thrilling. Barnett's Alan doesn't get as much screentime as viewers would like as a result, but he's just as adept at making a splash in the time he has as he was in season one. (Add that to the show's list of truths across its entire run, clearly.)
Sprawling and surreal, inventive and heartfelt, and somehow both skeptical and sentimental, Russian Doll is many things in season two, as it was in its debut airing. Now, it's also home to more of the always-welcome Chloë Sevigny (The Girl From Plainview) as Nadia's late mother Nora, the similarly returning Greta Lee (Sisters) as party-throwing pal Maxine, plus Schitt's Creek and Kevin Can F**k Himself star Annie Murphy and District 9's Sharlto Copley as series newcomers. Naturally, the twists that lead the latter two into the story are best discovered by watching, but they arise within a show that jumps backwards and keeps questioning that move simultaneously. That comes through stylistically — see: the visual cues taken from 70s cinema — and in snappy dialogue, profound themes and wily plot developments that muse on constant change versus hard-earned acceptance.
Yes, Russian Doll is definitely back, entertainingly so, and serving up another wonderful on-screen matryoshka doll of life-pondering insights and time-twisting trickery for audiences to entrancingly unstack. And, it inspires its own IRL loop for beguiled viewers, too — because once you're done watching it, you'll want to cycle back and start all over again.
Check out the full trailer for Russian Doll's second season below:
The second season of Russian Doll is available to stream via Netflix. Read our review of the first season.
Images: Netflix.
Introducing Concrete Playground Trips
Book unique getaways and adventures dreamed up by our editors