The Eames Explainer: How One Family Left a Legacy on Furniture, Film and Steve Jobs
We know them for their chairs, but Charles and Ray Eames had their fingers in many random pies.
Charles and Ray Eames had a bit of a backwards Lannister twins problem. Everyone thought they were siblings. Both were famous for their innovative design work, but people who hadn't met them would just go on ahead and assume they were brothers. They weren't. They were husband and wife. Nowadays they're often best remembered for designing chairs.
They did, for sure, make some wonderful chairs. But it wasn't just furniture where they excelled. The Eames office designed almost everything. The Eameses' work was so either ahead of its time or so timeless that lots of its products are familiar objects today.
The Eameses' grandson, Eames Demetrios, is about to make a brief visit to Sydney at both the Sydney Film Festival and for Vivid Ideas to talk about both his grandparents' work and his own. To help you get your head around the breadth of their combined output, we've assembled just a few examples of the family's pioneering work.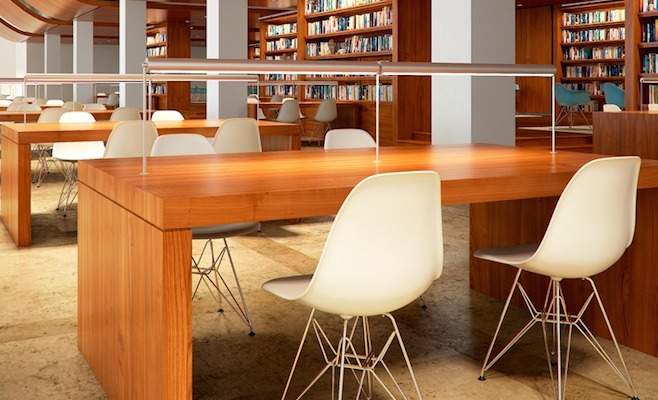 Chairs
The Eameses spent over a decade experimenting with shaping wood. They'd invented a surprisingly striking splint out of moulded plywood for the US army during the Second World War. When they'd moved into their new apartment in 1941, their idea of fun was to squeeze a plywood moulding machine into their spare bedroom. They'd made it themselves out of scrap wood and a bicycle-driven pump and called it 'Kazam!'. They took turns riding the bike.
After the war they moved to a real studio at 901 Abbot Kinney Boulevard in LA and stayed there for the rest of their working lives, still working with plywood. One of the products of their iterative wood obsession, in 1956, was the Lounge Chair and Ottoman. The lounge was designed for furniture company Herman Miller. While the lounge chair still looks pretty space age, their Molded Plywood Chairs (below) are much more familiar. The Eameses' work in chairs went on to be so successful that today these pieces just seem, well, normal.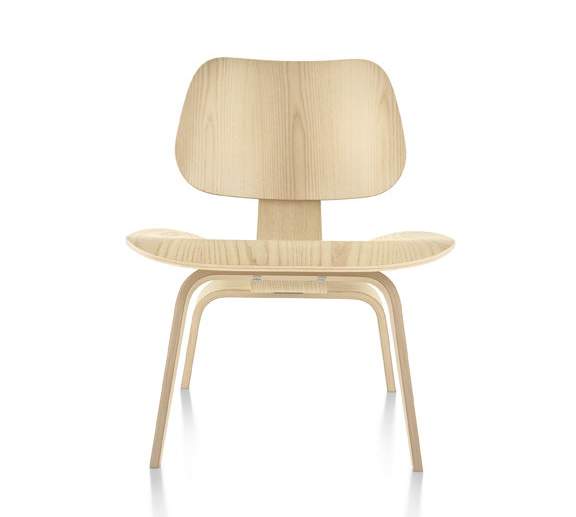 The SFF Hub plans to have a bunch of these Herman Miller chairs on display over the duration of the festival. The Eames' Lounge Chair and Ottoman will be there, as will the Moulded Plywoods and a new version of the classic Shell Chair. You can place an order for a chair online, though, it should be noted that the price is usually where these chairs' similarity to school chairs suddenly ends.
The Long Zoom
The beginning of Contact does it, as does the end of Men in Black: the almost-infinite, long zoom across the universe has been a movie staple since the '90s. The shot was pioneered by the Eameses in their 1977 film Powers of Ten, which ostensibly explored the geographic power of adding and subtracting a zero to long numbers. As the film whips out from the Chicago lakeside into the depths of space, and back again, its effortless play with scale and relentless zoom whip you into a exponential sense of pleasant disbelief.
Charles Eames had done some film work, though Hollywood didn't end up being his thing. But, about the time George Lucas had the predecessor to ILM filming their Death Star in a parking lot — and well before computer-based special effects — the Eameses were polishing off a nine-minute tracking shot that traversed the known universe.
Eames Demetrios will be presenting Powers of Ten alongside a selection of his grandparents' extensive corpus of short films at Eames on Eames, including Design Q&A ("known to specialists") and Music of the Fifties ("just never seen" and "fascinating because it is, in many ways, the beginning of the music video"), not to mention a restored version of the multiscreen Glimpses of the USA.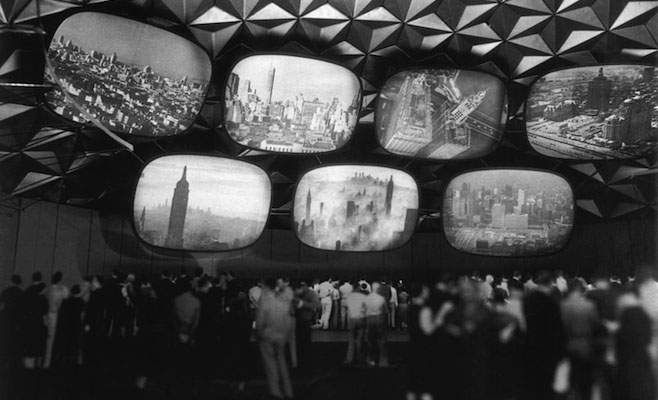 Multiscreen
In an age where lining up multiple screens is about as hard as putting two phones side by side, it's hard to imagine how big a deal it was to see a multiscreen image. During the cold war, the USA put on an American trade exhibition in a Moscow park, which would later become famous for the 1959 Kitchen Debate between then Vice-President Nixon and the Soviet leader, Premier Khrushchev. Not too far away from this culinary power centre, the Eameses had been commissioned to make "a major propaganda exercise designed to inject the elixir of consumerism into the heart of the Soviet empire". So they made a film.
Glimpses of the USA was a massive array of seven screens designed to overwhelm Muscovites with the breadth of experience in American life. Seven landscapes, seven cityscapes or seven people popped across the screen, in quick succession. It was designed to dazzle: and it worked. Apparently, the final sequence was so powerful it brought tears to even Nikita Khrushchev's hardened eyes.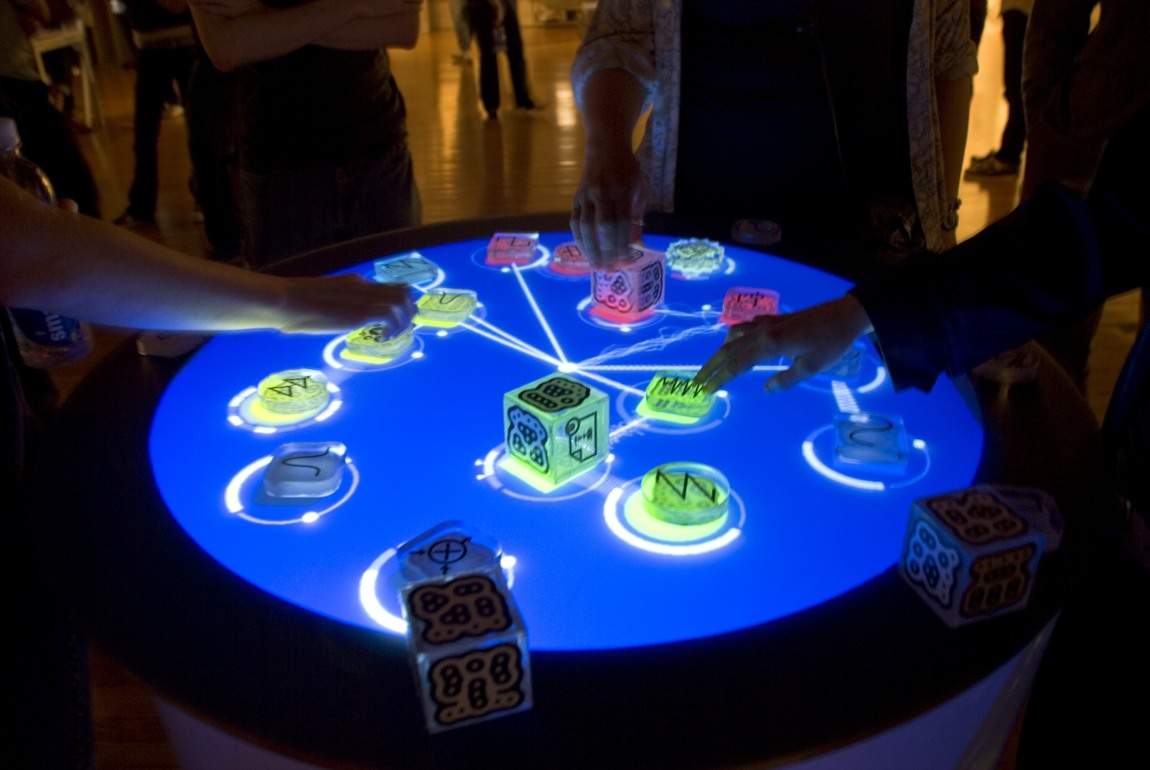 Interactive Museum Exhibitions
Interactivity doesn't give you bragging rights at museums these days. But in 1975, though computers had come a long way since the President of IBM ostensibly said "I think there is a world market for about five computers," they were still pretty much unheard of for the museum experience.
Ray and Charles Eames put together a concept film for a makeover of New York's gargantuan Metropolitan Museum. They laid out a vision of a connected experience, where visitors could call up their favourite artwork on a computer and its display would automatically show them related items from the collection. Back then, this vision didn't wash. Reports from 1977 talk about electronic controversy: "concerns about an art museum weakening its raison d'etre by activities not concerned with the experience of original art but, instead, films, facsimiles and electronic gadgetry."
The funding was withdrawn, and the touted makeover never happened. Nowadays, this 'electronic gadgetry' is just called the Metropolitan's 'website'.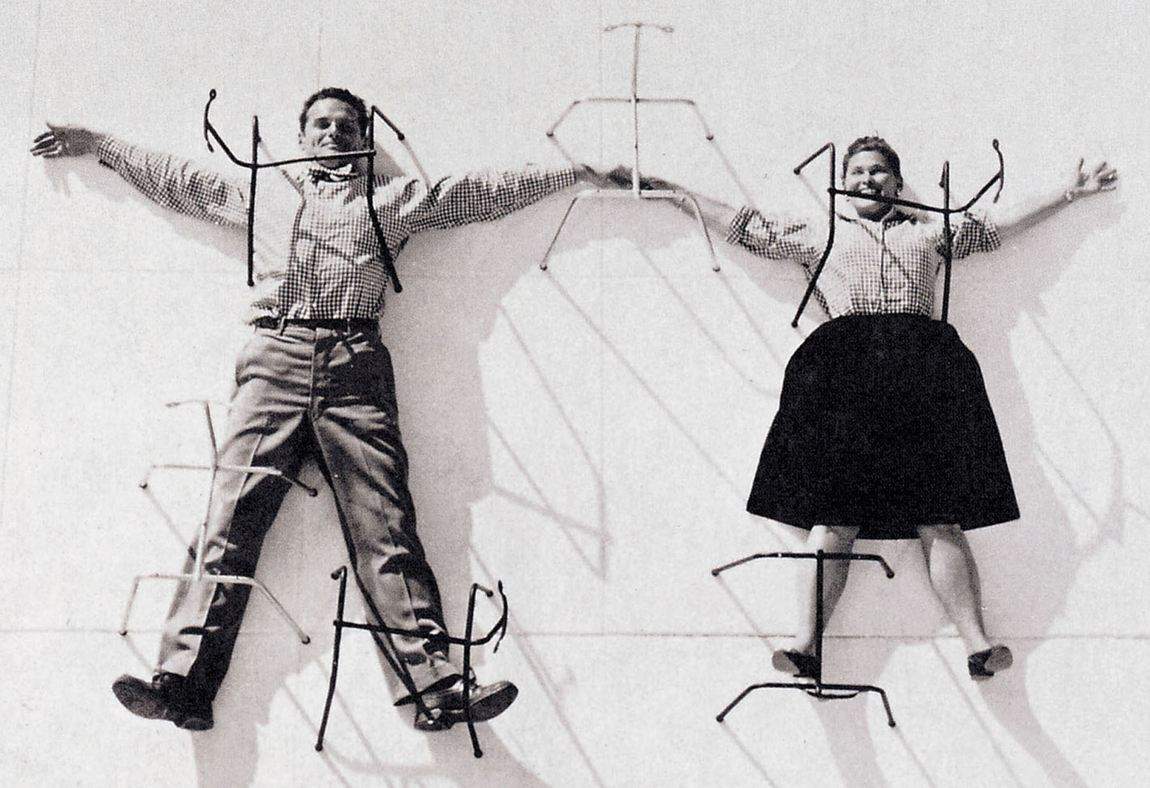 Innovator in the Centre
Reviewing the recent documentary, Eames: The Architect and the Painter, New York Times film critic A.O. Scott compared the Eameses' influence to Steve Jobs' for the sheer breadth of the influence their design work on our everyday lives. Scott took this comparison further, saying they were also happy to be the centre of the credit: "Like Walt Disney — and like Steve Jobs — Charles Eames did not share credit. His name alone went on the studio's products."
Eames Demetrios disagrees. His counterpoint to Scott easily works through the details of his grandparents' crediting history, with the opinion that a story like Charles' alleged surprise that Deborah Sussman wanted credit for Day of the Dead is "demonstrably untrue". But he adds, "I don't think it was told in malice, because it represents an emotional truth, which is that it is a very hard to feel you are getting your due when you are living/working inside someone else's worldview — especially a powerful one like the Eameses."
In the absence of space for his full reply here, Demetrios points to the chapter '901 Culture' in his book An Eames Primer for more detail.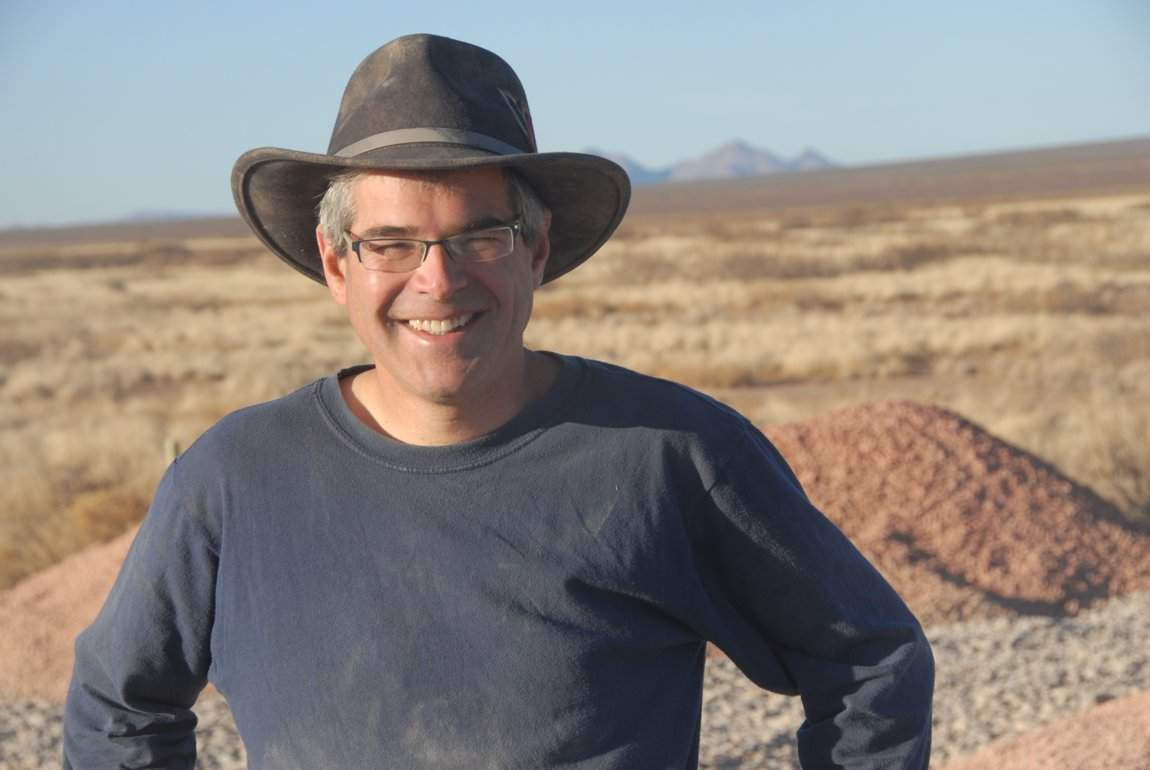 A Virtual World
Eames Demetrios' films started out relatively tame. Common Knowledge presaged the production method of local film 52 Tuesdays, by giving a documentary portrait of dozens of people every few weeks for a year in 1988, but he "kept thinking it would be really amazing to be able to visit a story physically. To create a parallel world that people could visit."
Demetrios created the virtual world of Kcymaerxthaere, a story whose locations have leeched across out of fiction and into the physical world. "It is kind of like a novel with every page in a different place," he says. "Most of the installations are markers (in bronze or stone) that tell a piece of the story."
Since 2003, the project has installed 99 sites across 22 countries. There are ten in Australia. He has aspirations to install one in the Red Centre but is open to suggestions from Sydneysiders about a site closer to home. "The key is that we need permission to install the marker permanently (or for at least 99 years)," he adds.
Sydneysiders can take a turn at interpreting this world at Storytelling to Generate Fresh Perspectives at Vivid on Sunday, June 7. Eames will be telling some stories from Kcymaerxthaere, after which participants will be invited to make their own "disputed likenesses" (images based on the stories) on postcards to be sent off to previous participants. Local participants will get postcards from other workshops before too long. Melburnians can check out a Kcymaerxthaere exhibition opening at Pure and General from June 11.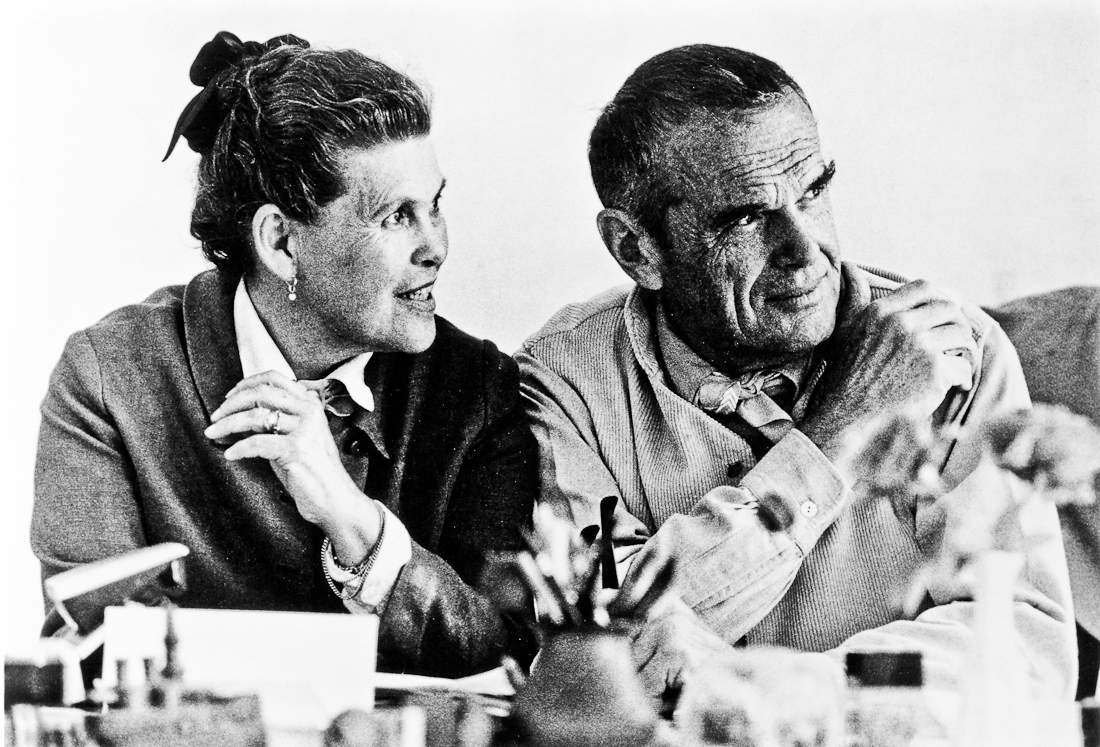 Good design is good hosting is good grandparenting
Charles Eames saw the designer as a host, focused on getting the details right for the recipient of whatever thing he was designing. This need to design "to the need" is pervasive in the Eameses' work and its cultural spread is echoed in modern tech firms' ambitions to sweat the details. It's the same sort of obsession with details at the heart of the story of Steve Jobs anxiously calling Vic Gundotura to tweak the yellow in a Google logo.
"Charles and Ray are far more famous today than they were in their lifetimes," says Demetrios. "The notion of a rockstar designer did not exist then." Their legacy is only now getting some of the mainstream attention it deserves, three years after the release of the documentary Eames: The Architect and the Painter. But it wasn't just their design skills that lasted. Their parenting and grandparenting skills kept two generations of children interested in working to preserve their legacy.
Demetrios also sees time with his grandparents as the roots of his design education. "My theory is that we learned about design backwards when we were growing up — we learned all the lessons about life that we now realise were lessons about design too. Things like the fact that Charles and Ray were excellent hosts. Picnics were important; presentation was important; experience was important.
"As we are older, we understand that they were teaching by example one of their key ideas: 'The role of the designer is essentially that of a good host, anticipating the needs of the guest.'"
'Interactive display' image, actually a multitouch sequencer, by Daniel Williams. The couple's grandson Eames Demetrios will be guiding audiences through a screening of some of his grandparents' short films during the Sydney Film Festival at Eames on Eames and getting a few thoughts off his chest at Vivid Ideas.