ARTS & ENTERTAINMENT
Pixar's Next Film 'Soul' Is Skipping Cinemas and Going Straight to Disney+ This Christmas
Featuring the voices of Jamie Foxx and Tina Fey, it follows an aspiring jazz musician who falls down a manhole and into the afterlife.
Just ten short months ago, seeing a new high-profile movie was a rather straightforward affair. When a big-screen release date was announced for a film, that's generally when it would hit theatres, perhaps with a few minor shifts here and there. But then, as we all know, the pandemic hit. Film release dates started being postponed and have kept up that trend, with big-name flicks pushing their openings back by around a year in some cases. And, recognising that the cinema industry mightn't return to normal worldwide while COVID-19 is still spreading, a few of those eagerly anticipated movies have been making the jump to streaming instead.
Add Soul, Pixar's latest film, to the latter category. Instead of releasing in cinemas, it'll now head straight to Disney+ in December. If your Christmas plans usually involve lots of food and then some couch time, you'll be able to feast your eyeballs on the animation studio's new all-ages effort, as it'll hit the Mouse House's streaming platform on Friday, December 25.
This isn't the first time that Disney, or even the Disney-owned Pixar, have taken this leap. Earlier in 2020, Pixar's Onward was moved to Disney+ once cinemas started closing down worldwide. Disney also sent terrible fantasy flick Artemis Fowl straight to streaming mid-year, as well as the phenomenal live recording of hit musical Hamilton. The same happened with its big-budget live-action version of Mulan, too, albeit with an added cost involved on top of the normal Disney+ subscription price.
With Soul, viewers won't have to fork out anything extra, with the film available as a regular part of the streaming platform's catalogue. And if you're a big fan of Pixar's fondness for layering eye-catching imagery over a shared existential question — what it means to be alive and to feel, regardless of whether you're a toy, bug, monster, fish, superhero, car, rat, robot, dinosaur or emotion — this is clearly great news.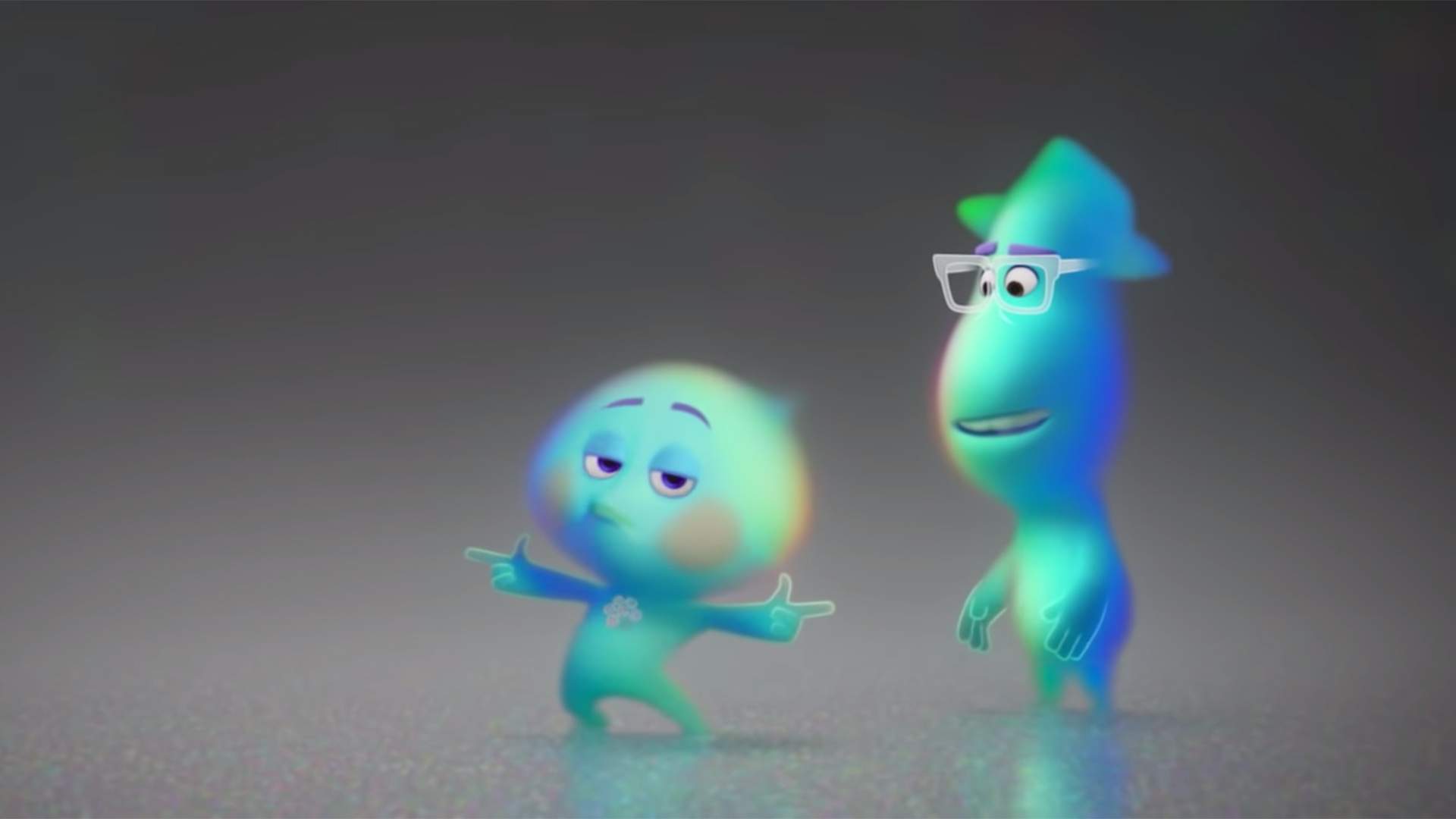 As viewers can't help noticing, the animation powerhouse has been leaning into its favourite idea with plenty of force of late. Inside Out focused its attention on the emotions warring inside the heart and mind of a young girl, guiding her every thought, feeling and decision, while Coco drew upon the Mexican Day of the Dead, following a young boy as he wandered through the world beyond the mortal coil. Now, with Soul, Pixar looks to be borrowing from and combining parts of those two movies. It hones in on a school teacher who dreams of becoming a jazz musician, then falls down an open manhole and into a dark realm that looks rather like the afterlife. His titular essence is detached from his body, comes across a far more cynical counterpart and, in the process, starts wondering what it really means to have a soul.
Jamie Foxx voices jazz-lover Joe Gardner, who is already musing on life's important questions — why is he here, what is he meant to be doing and what existence is all about — before his accident. Once he has tumbled down the manhole, he spends his time bantering with 22, voiced by Tina Fey. As well as whipping out a nifty cowboy dance, 22 doesn't think that life on earth is all that great.
Audiences can expect to tag along on Joe's metaphysical journey, and to enjoy Foxx and Fey's comedic double act. The film also features the vocal talents of Questlove, Phylicia Rashad and Hamilton's Daveed Diggs, and boasts a score by Trent Reznor and Atticus Ross.
And if you're wondering where the movie's central idea comes from (other than Pixar's back catalogue), writer/director Pete Docter started thinking about the origin of our personalities when his son was born more than two decades ago. Docter also helmed two of Pixar's big hits — and big emotional heavy hitters — in Up and Inside Out, nabbing Oscars for Best Animated Feature for both.
Check out the trailer for Soul below:
Soul will start streaming on Disney+ on Friday, December 25, as part of the streaming service's regular subscription offering.
Published on October 10, 2020 by Sarah Ward