ARTS & ENTERTAINMENT
Ten Kickass Australian Films You Need to See in 2016
With everything from stories of Aussie cults to giant bloody spiders — it's easy to support local film this year.
Ten Kickass Australian Films You Need to See in 2016
With everything from stories of Aussie cults to giant bloody spiders — it's easy to support local film this year.
---
From high speed car chases across the post-apocalyptic outback to heartbreaking tales of love and loss, 2015 was a pretty great year for Australian cinema. Films like Mad Max and The Dressmaker hit it big at the box-office, while Holding the Man and Last Cab to Darwin had people reaching for their handkerchiefs. Throw in a couple of strong documentaries in the form of Gayby Baby and That Sugar Film, along with crowd-pleasing family fare like Oddball and Paper Planes, and it seems like local audiences are finally coming around to the idea that movies made in Australia can be every bit as good as those made overseas.
Of course, in order to keep up that positive perception, the local film industry needs to keep making great films. Luckily, it looks like they're up to the challenge. We've already given you our list of our most anticipated international efforts, but now, here are the ten Australian films you need to see in 2016.
THE DAUGHTER
The debut film from theatre director Simon Stone (adapted from his own critically acclaimed stage play), The Daughter arrives in cinemas following great reviews at a number of local and international film festivals last year. A reworking of Henrik Ibsen's The Wild Duck, this nuanced family drama concerns a man, played by Paul Schneider, who returns to the small logging town where he grew up, only to uncover a secret that could tear the lives of his friends and family apart. With Geoffrey Rush, Ewen Leslie, Miranda Otto and Sam Neill, it might have the best cast of any Australian film this year.
The Daughter is due in cinemas on March 17.
SHERPA
Anyone who saw Everest might think they have an idea of what it's like to climb the world's tallest mountain. But as this eye-opening documentary from filmmaker Jennifer Peedom reveals, you only know a fraction of the story. Sherpa shows the efforts of the native mountain guides, who risk life and limb in order to get foreign visitors to the summit. Over the course of a season, tension begins to brew between the locals, the tourists and the companies that facilitate the climbs, before finally boiling over in the wake of a deadly avalanche. A powerful, troubling film — it's of the best things we caught at last year's Sydney Film Festival, and an absolute must see in 2016.
Sherpa is due in cinemas on March 24.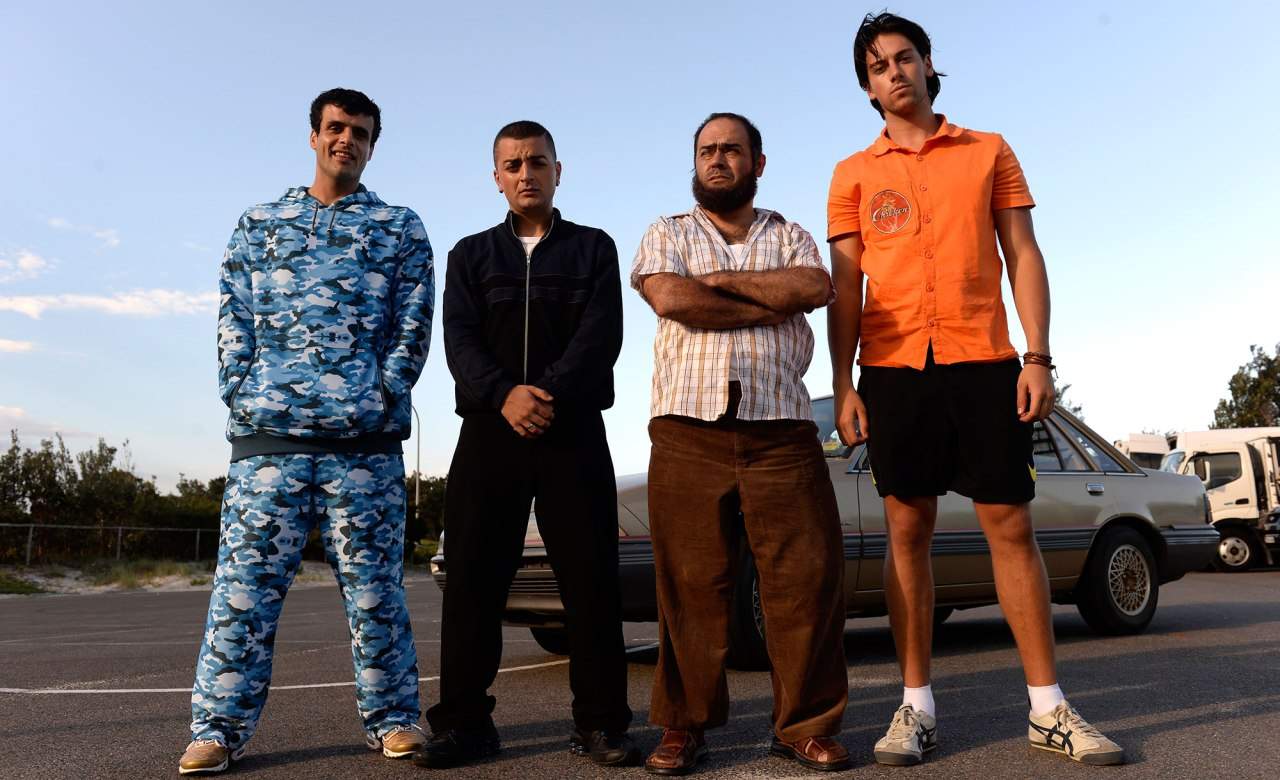 DOWN UNDER
A comedy about the Cronulla race riots? It's safe to say Down Under could either be brilliant or a total disaster. Director Abe Forsythe appears to be deliberately courting controversy — not that there's anything wrong with that, per se. With racism and Islamophobia still major issues in this country, a dark comedy that tears into good old Aussie jingoism could be exactly what the doctor ordered. Of course, satire is a tricky thing — and easy to muck up. Guess we'll just have to wait and see.
Down Under is due in cinemas on August 4.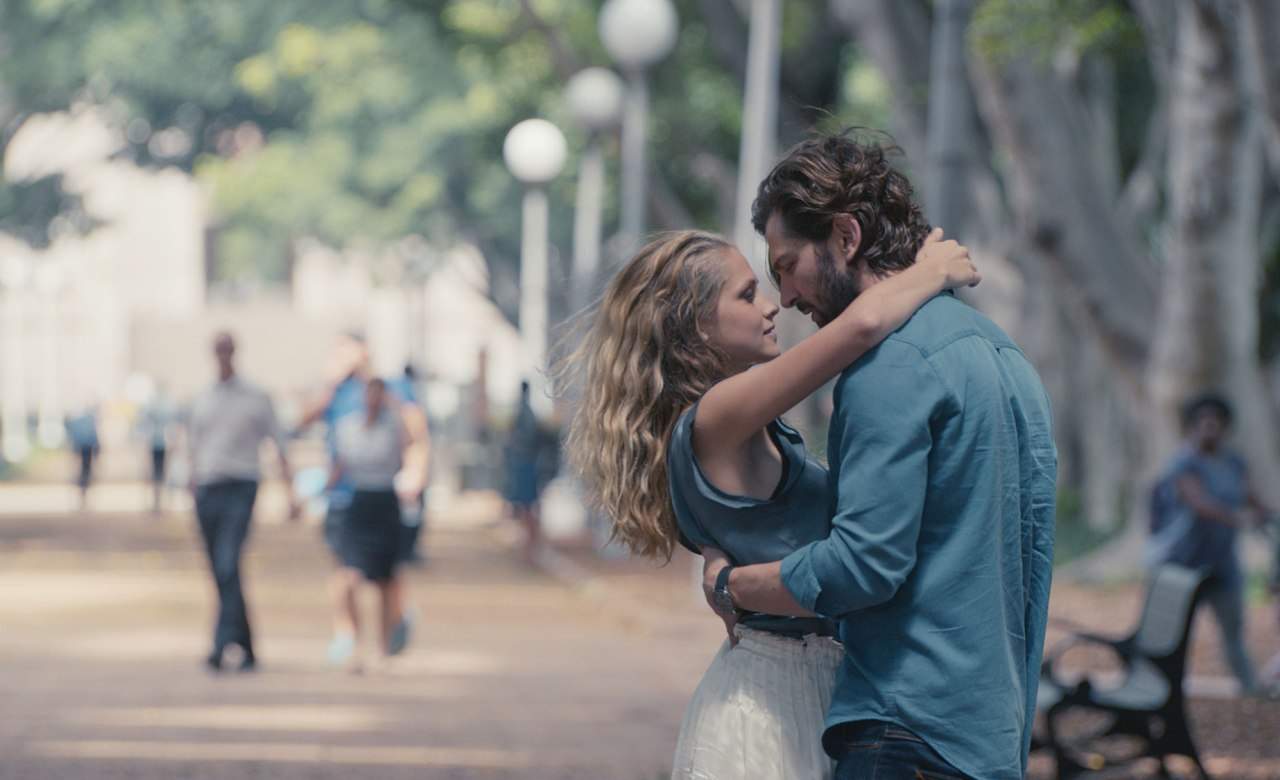 2:22
Between Predestination, The Infinite Man and the recent remake of Patrick, it's been a good few years for homegrown science fiction. Continuing this trend (we hope) is Paul Currie's 2:22, an American-Australian co-production in which a man is forced to relive the same day over and over, always ending when the clock hits — you guessed it — 2.22pm. Game of Thrones actor Michiel Huisman stars alongside Australia's own Teresa Palmer. Imagine Groundhog Day remade as a psychological thriller, and you'd be roughly on the right track.
2:22 is due in cinemas in 2016.
DOWNRIVER
Writer-director Grant Scicluna's feature film debut was one of the most buzzed about local films at last year's Melbourne Film Festival. Reef Ireland (Puberty Blues) plays James, a young man recently released from prison after serving time for his involvement in the drowning of a small boy. Looking for redemption, James sets out to recover the boy's body, only to find himself in danger when it becomes clear that his accomplices would rather the past remain buried. Downriver looks grim and compelling in equal measure, and could well mark the emergence of a promising new Australian film talent.
Downriver is due in cinemas in 2016.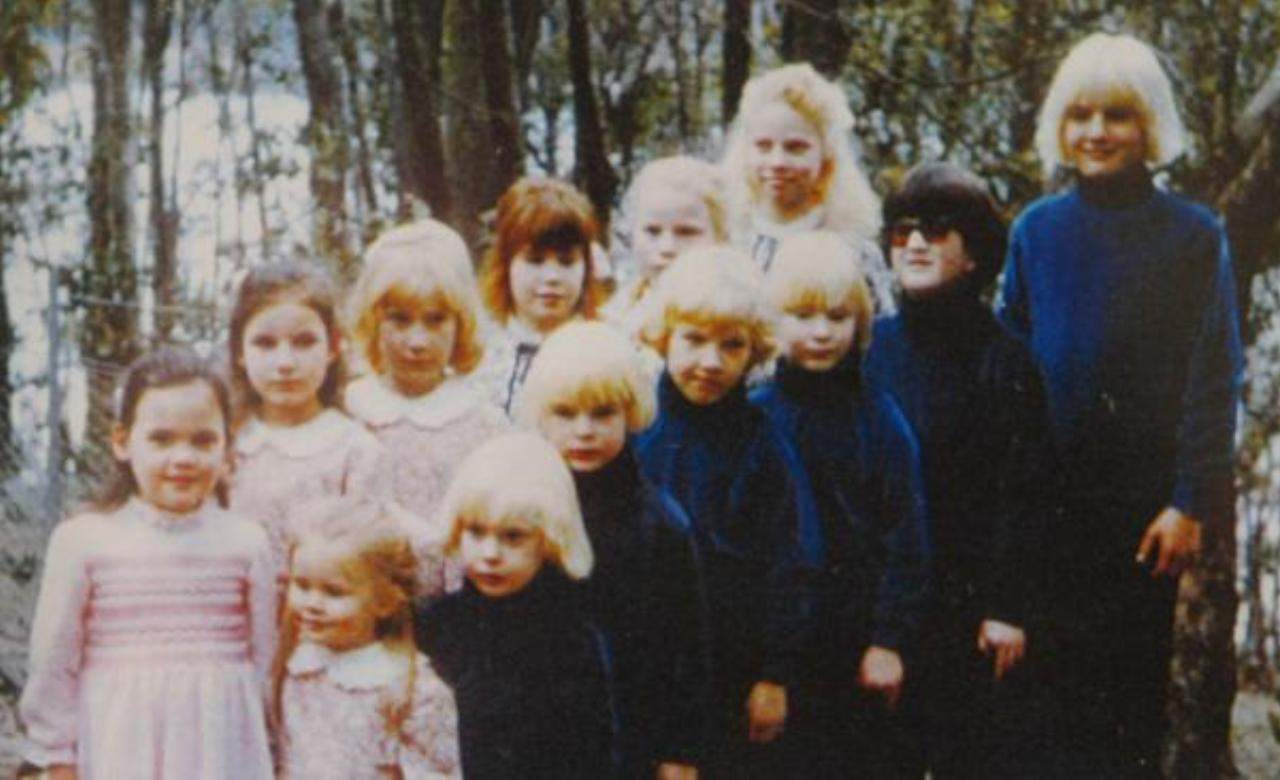 THE FAMILY
This upcoming documentary, from director Rosie Jones, promises to pull back the curtain on Australia's most notorious cult. For three decades between the 1960s and 1990s, Anne Hamilton-Byrne led a group of devoted followers as the head of a sect known as The Family. Controlling her disciples, including a host of "adopted" children, through a mix of physical abuse and mind-altering drugs, Hamilton-Byrne convinced cult members she was the reincarnation of Jesus, before their compound was eventually raided by police. It's a story made all the more troubling for having taken place in our own backyard.
The Family is due in cinemas in 2016.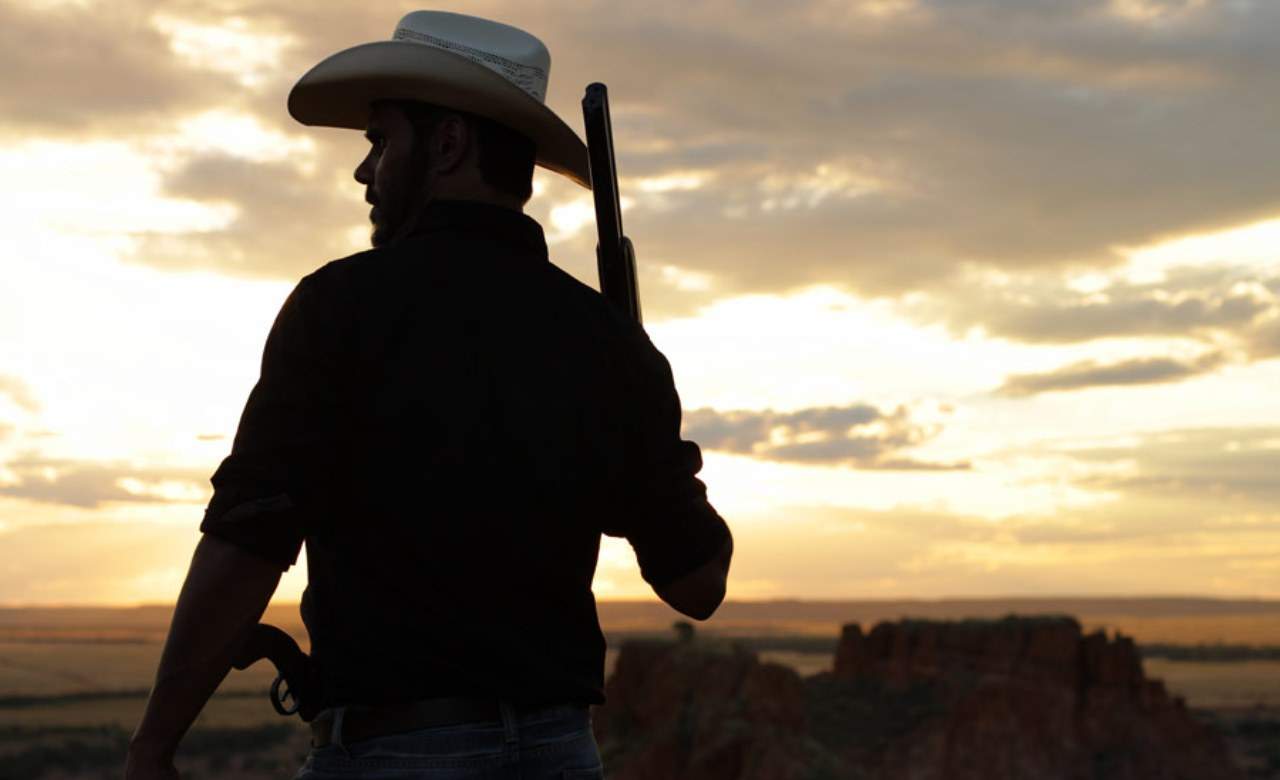 GOLDSTONE
Actor Aaron Pedersen and filmmaker Ivan Sen are reuniting for a sequel/spin-off to their masterful outback thriller Mystery Road. Pederson returns as Indigenous detective Jay Swan, who finds himself in the eponymous town of Goldstone while investigating a missing persons case, only to find himself caught up in a web of crime and corruption. He'll be joined in front of the camera by two-time Oscar nominee Jacki Weaver, veteran Indigenous actors David Gulpilil and Tom E. Lewis, and Hong Kong martial arts star Cheng Pei-pei. If it's half as good as Mystery Road it'll be a contender for best film of the year.
Goldstone is due in cinemas in 2016.

JASPER JONES
The new film from Bran Nue Dae director Rachel Perkins, Jasper Jones is an adaptation of Craig Silvey's award winning novel, described by at least one reviewer as Australia's To Kill a Mockingbird. Set in the fictional WA town of Corrigan in the mid 1960s, the film tells the story of 13-year-old Charlie Bucktin who befriends the eponymous Jasper Jones, a half-white, half-indigenous boy from the wrong side of the tracks. Toni Collette, Hugo Weaving and Dan Wyllie are set to co-star, although it's the younger cast members who will ultimately make or break the film.
Jasper Jones is due in cinemas in 2016.

LION
Adapted from Hobart man Saroo Brierley's best-selling memoir, Lion stars Dev Patel as a young man who was adopted by an Australian couple (Nicole Kidman and David Wenham) as a child, who travels to India to try and track down his biological family. Rooney Mara co-stars, along with a number of high-profile Indian actors, giving this cross-cultural drama a real shot at international success. The film marks director Garth Davis' first feature film, following on from strong work on Top of the Lake.
Lion is due in cinemas in 2016.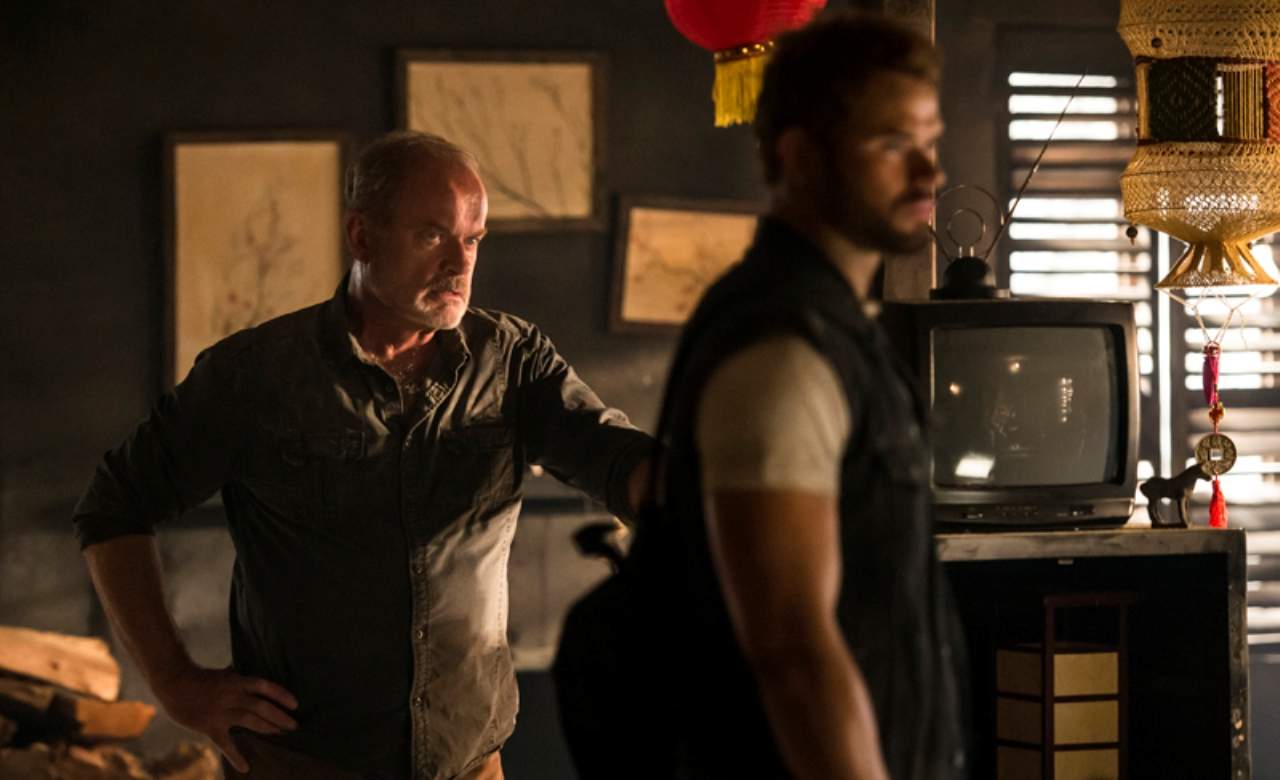 NEST
We've got two words for anyone who thinks Australian films are serious and boring: giant bloody spiders. Okay, so that's technically three words, but you get what we're trying to say. A Chinese-Australian co-production directed by Kimble Rendall — the same guy behind the wonderfully schlocky sharks in a supermarket movie Bait — this 3D creature feature stars Kellan Lutz, Kelsey Grammar, Shane Jacobson and Li Bingbing as a group of scientists who become lost in a labyrinth full of enormous, man-eating funnel web spiders. Leave your scaredy-cat friends at home.
Nest is due in cinemas in 2016.
Published on February 16, 2016 by Tom Clift