ARTS & ENTERTAINMENT
Five Lunchtime Art Breaks You Can Take at Home to Lift Your Mood
Spend some quality time with these creative, thought-provoking videos.
in partnership with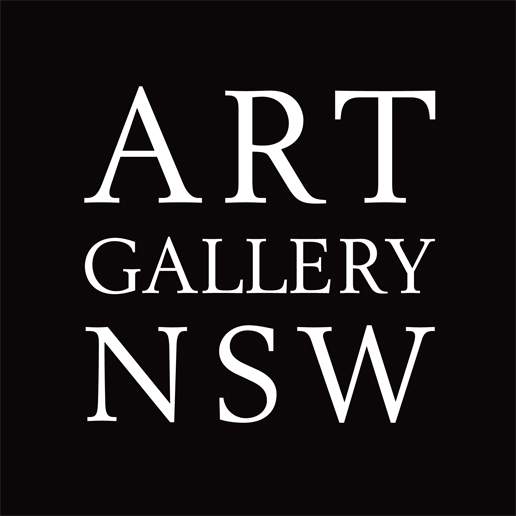 Got two minutes? Instead of mindlessly scrolling your feed, you could be watching an intimate performance by one of Sydney's leading spoken word artists. Got more than two minutes? Entertain yourself with tips on how to make a monster, or a photo collage, with whatever materials you have to hand. It's your lunch break, even when you're WFH, so give yourself permission to watch something more inspirational than spreadsheets and Zoom meetings. You'll feel a lot better for it.
In partnership with the Art Gallery of New South Wales, we've picked five uplifting, playful and illuminating video clips from the Gallery's digital space, Together In Art, that we think are well worth your time. And, if you have heaps of time spare, we suggest checking out Together In Art's collection of pocket exhibitions, interviews, performances and how-to videos, which the Art Gallery of NSW's team is adding to every day.
Want to visit in person? The Art Gallery's doors are open to the public once again. It'll be observing strict physical distancing and hygiene measures, including timed ticketing. Find out more, here.
In the meantime, treat yourself to a short break with one of these five clips below — whether you're at home, on your commute or in the office.

LISTEN TO L-FRESH THE LION BREAK THE SILENCE
For when: you need bringing back into the moment
Liverpool-born hip-hop artist L-Fresh the Lion has been repping Sydney's southwest on his chest since day one — and during the Gallery's temporary closure to the public, the local lyricist broke the silence with the first verse from his track 'Peace & Light' wearing a red T-shirt that simultaneously promotes his upcoming third studio album (South West) and his ongoing commitment to his roots.
"Welcome to the bounce of the rhythm of my heartbeat," he says, in the intimate spoken word performance filmed from above, as the artist stands between stationary escalators. If you only take away one thing from the two-minute performance, it should be to make more time to stop and listen to your heart speak.
Already seen it? Check out Delta Goodrem's soaring 'Keep Climbing', performed in the Grand Courts.

HEAR GAIL MABO TALK ABOUT THE EXHIBITION 'UNDER THE STARS'
For when: you need to tap into the bigger picture
When it feels like you have the weight of the world on your shoulders, it's time to have a change of perspective. In this six-minute video, artist Gail Mabo shares some of her personal memories about her father — land rights advocate Eddie Koiki Mabo — and the generations-old significance of the constellation Tagai in the islands of the Torres Strait.
Gail takes us behind her artwork Tagai, commissioned for the exhibition Under the stars, which opened just two days before the Gallery's temporary closure to the public. It's an intricate bamboo map, based on ones used by her ancestors. She tells us about its significance, how she made it from bamboo grown by her father when he was a groundsman at James Cook University, and where to look for the stars that are a tribute to her mother and her father — "a man who changed history," she says.
Keen to see it in person? 'Under the stars' is open again.

MAKE A MONSTER WITH RAMESH AND SANTI
For when: you're in a playful mood
Sydney-based artist Ramesh Mario Nithiyendran is best known for his rough-edged, new-age idols. They're vibrant, playful in scale and form, and draw on social, historical and political references. From his Rydalmere studio, with five-year-old Santi, he shows you how fun it can be to let your imagination run wild and get messy with art making.
Yes, this video is geared towards children, but aren't we all just big kids at heart? Let go of your office persona, and any expectations of perfectionism, and be inspired to make a human-animal form with air-drying clay or playdough. In this how-to, you'll watch fantastical beasts come to life with multiple eyes, snouts and a pink nest of hair. As Santi says, "Use your imagination."
Too messy? Learn how to turn your old magazine pile into a Dada poem with Tony Albert.

LISTEN TO NGAIIRE'S VOICE REVERBERATING THROUGH THE EMPTY GALLERY
For when: you just want to touch that person you miss most
Singer-songwriter Ngaiire is known for her soulful R&B vocals and evocative lyrics. 'Fall into my arms' is the final track on her second album Blastoma, written about her experience with cancer when she was younger. Here, in a video filmed only six days into the Gallery's closure, Ngaiire captures a moment in time when all we wanted to do was touch another person. Her heart-felt vocals fill the space as she wanders around, passing artworks by Uta Uta Tjangala, Sidney Nolan, Rah Fizelle — and most memorably, around the polished steel sculpture of Captain James Cook, called The English Channel by New Zealand artist Michael Parekowhai.
This was the Gallery's first Together In Art performance, and in our opinion one of the most affecting. If you're seeing it for the first time, prepare for the feels as you recall what it was like going into lockdown all those weeks ago.
Not ready for those emotions? Try this equally enjoyable improvised composition by Fijian guitarist Joji Malani.

MAKE A COLLAGE PORTRAIT WITH DEBORAH KELLY
For when: you want a new hobby
"I think I might like to have a swan out of flowers," says artist Deborah Kelly, in this video tutorial made on Yuin Country (southwest New South Wales). And if you're not already in love with your new art teacher, you have no soul. This wholesome five-minute clip runs through how to make a simple portrait collage, first with an existing photograph and second without one. And all you really need is old magazines or books, cutting tools and glue.
Kelly, who works with collage as well as performative interventions in her art practice, gently guides you through tips and tricks for cutting out shapes like swans, flowers and butterflies, before positioning the pieces over a photo — Kelly uses one of performer Emma Maye Gibson (who you might know as Betty Grumble). Then, let her blow your mind by turning those swan cutouts from earlier into eyes. We won't spoil it by telling you how she makes the nose.
Want more? Watch artist Desmond Lazaro and his son make a beautiful flower pattern.

Together In Art can be experienced through the Art Gallery of NSW's website, daily posts across Instagram, Facebook, Twitter, YouTube, and the weekly Together In Art e-newsletter.
Top image: Joji Malani performing at the Art Gallery of New South Wales by Matt McGuigan.
Published on June 09, 2020 by Emma Joyce