ARTS & ENTERTAINMENT
Five of the Most Memorable Public Art Projects to Hit Sydney Over the Past 50 Years
From the Koons 'Puppy' outside the MCA to Little Bay's wrapped coastline, these are the works that helped define a half-century of art in Australia.
in partnership with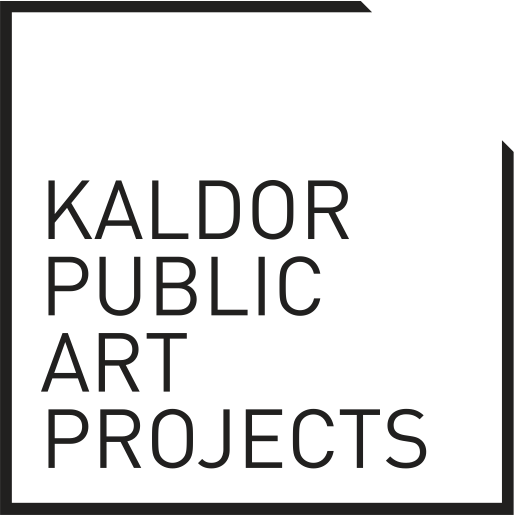 Public art is an intrinsic part of a vibrant and engaged modern society, but by its very nature, it can't last forever. It's a constantly moving and changing force but lives on in the memories of the members of society that it seeks to bring together. Kaldor Public Art Projects has been dedicated to creating these memories for Australians for nearly 50 years, and it'll soon be celebrating this milestone of all the indelible, groundbreaking public art that it's brought to Australian shores.
As a part of the Making Art Public anniversary exhibition at the Art Gallery of NSW in September, Kaldor Public Art Projects wants to hear your stories about how you connected with its exhibitions — because you are part of the story of public art, after all. Whether you lunched under Jeff Koons' Puppy, counted rice with Marina Abramović or your parents told you about their memories of Christo and Jeanne-Claude wrapping a Sydney coastline, your memories, stories and photos help public art live forever.
Here are just some of the incredible public artworks New South Wales has seen over the last half-decade, thanks to Kaldor Public Art Projects.

CHRISTO AND JEANNE-CLAUDE: WRAPPED COAST, 1969
Back in '69, the controversial Wrapped Coast project from Christo and Jeanne-Claude was the single largest artwork ever made. It saw two-and-a-half kilometres of coast and rocky cliffs of Little Bay, Sydney wrapped in fabric and orange rope which billowed and rippled in the wind. It was so enormous — larger than Mount Rushmore in the US — that you could not see it all from one vantage point, so visitors walked for an hour to see the work in its entirety.
Christo and Jeanne-Claude became famous for their large-scale environmental artworks, or 'temporary monuments', with Wrapped Coast being their first. The people who were lucky enough to see the work in 1969 say it was incredible that artists of this calibre chose Australia for the project: "We were so keen to leave Australia behind, go to Europe and see the world and yet here was a world famous artist doing something extraordinary on our doorstep," said Rhiannon Bowman, in her submission to the Living Archive.

CHARLOTTE MOORMAN AND NAM JUNE PAIK, 1976
Avant-garde video and performance art pioneers Nam June Paik and cellist Charlotte Moorman very much shocked Australia in 1976 with over 40 provocative performances taking place across Sydney and Adelaide. The 'father of video art' and 'Jeanne d'Arc of new music', the artists fused music, sculpture, performance and video into one-of-a-kind amalgamations, which were likely emblazoned in the minds of anyone who witnessed them.
One performance saw a naked Moorman playing a cello made of ice till it was completely melted by the surrounding radiators and spotlights. Another saw her perform on Easter smothered in 13 kilograms of chocolate, while another saw her playing Up, Up and Away by Jimmy Webb while suspended by helium balloons drifting above the Sydney Opera House forecourt. How could one forget a sight like that?

JEFF KOONS: PUPPY, 1995
Chances are you've seen photos of Jeff Koons' Puppy artwork which now sits outside the Guggenheim in Bilbao — but did you know it was created outside of Sydney's Museum of Contemporary Art in '95? Kaldor Public Art Projects was the group to make that happen.
Standing 12.4 metres high facing the picturesque harbour, Puppy was created as a symbol of love and happiness, based on a wooden sculpture of a west highland white terrier from Koons' 1991 Made in Heaven series. Puppy was far bigger than the original, however, containing 55 tonnes of soil and covered in 60,000 blooming flowers.
People from all over Australia have fond memories of visiting Circular Quay to see Sydney's very own Koons, with one Sydneysider submitting to the Living Archive saying they "ate lunch under Puppy every day".

MARINA ABRAMOVIĆ: IN RESIDENCE, 2015
Many speak of the transformative experience that was being a part of Marina Abramović's In Residence. The celebrated performance artist referred to her 2015 installation as a 'brain spa', in which members of the public were conducted through the 'Abramović Method', like Lady Gaga famously experienced at the Marina Abramović Institute in New York.
Visitors would be tucked into camp beds by strangers after staring deeply into the eyes of other attendees for an undefined amount of time. You could finish your immersion in the artist's method by slowly walking 'a millimetre a minute' back to the exit, or by counting single grains of rice for as long as you chose. Those who stayed for hours had successfully experienced the Abramović Method, but in a world filled with time limits and a constant to-do list of tasks that need completing, the undefined parameters of time and movement in In Residence challenged many who participated.

ASAD RAZA: ABSORPTION, 2019
The most recent work brought to Australia by Kaldor Public Art Projects was a pretty dirty one — literally. Absorption by New York-based artist Asad Raza was all about breaking and making new ground. If you visited the exhibition at Carriageworks, your initial response might have been "… hang on, this is just a room filled with dirt". And in a way, that is exactly what the project was. 300 tonnes of soil and other organic materials were gathered from all over New South Wales and carefully tended to by a team of cultivators to create a new hyper-rich type of soil: a 'neosoil' entirely from New South Wales.
Aside from the soil itself, Absorption provided a spotlight on how fundamental soil is in all of our lives. It also encouraged visitors to take some of the soil home, so the project could forever live on across the state.

Kaldor Public Art Projects is celebrating 50 years of bringing beautiful, groundbreaking and important public art to Australian shores with a commemorative exhibition at the Art Gallery of NSW. Making Art Public will run from Saturday, September 7, 2019 to Sunday, February 16, 2020.
Submit your memories of public art from over the years to Kaldor Public Art Projects' Living Archive here.
Published on June 26, 2019 by Chloe Sargeant