ARTS & ENTERTAINMENT
Five Playlists to Save for When You're in the Mood to Party but Don't Want to Leave Your House
Live music venues may be closed, but you can still support local musicians and have a boogie in your own home.
Five Playlists to Save for When You're in the Mood to Party but Don't Want to Leave Your House
Live music venues may be closed, but you can still support local musicians and have a boogie in your own home.
---
in partnership with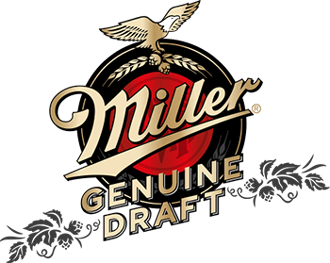 Stuck indoors and feeling blue? We don't blame you. So let us remind you of one of the best shortcuts to lifting your mood: music. Sure, it's not a particularly groundbreaking cure, but in these strange times, we've gotta grasp onto whatever small things will bring us joy (if only temporarily). We could launch into a lofty explanation as to why music is so important to us, relationships and culture, but that's probably not what you're here for. You're here because you're stuck at home and missing live music — the excitement when you find out a new artist you just discovered is playing at a local bar or the giddy anticipation as you walk into a huge concert arena or festival. Those times will come again. In the meantime, we're making do with gigs that are a bit more casual — so low-key in fact that you don't even need to wear shoes. Or even pants (just remember to shut the blinds).
This year, we've teamed up with Miller Design Lab to showcase visionary musicians, designers and artists and celebrate our nightlife and its impact on culture to provide a safe space for creativity and self-expression. Grab a beer or make yourself a quarantini and get ready to boogie to some quarantunes (sorry).

ARTISTS SUPPORTING ARTISTS
Musician Milan Ring is one of the innovative artists to collaborate with Miller Design Lab this year. She's been making waves in the Aussie music industry for some time, having performed alongside names like Sampa the Great, Hermitude and The Rubens, and is currently working on her debut album. As a rapper, lyricist, guitarist and mastering engineer, her dynamic sound is best described as multifaceted — think elements of R&B, soul, electro and even reggae. So, it's safe to say that Milan's influences are pretty varied — and she certainly has her finger on the pulse when it comes to fresh sounds. Giving us a taste of what she's into right now, Milan recently created an extensive playlist that is jam-packed with the musical talent you should be listening to (if you don't already). Simply titled Friends, the playlist swings from the soulful sounds of Ngaiire and Silentjay to Arnhem Land rapper (and former Young Australian of the Year) Baker Boy, and is ideal for one of those lazy afternoons that ramp up to full-blown house party mode.

CHALLENGE YOUR MATES TO A DANCE-OFF ON HOUSEPARTY
Just because nights out are off the cards for a while doesn't mean your social life needs to go on hold, too. Hopefully, by now, you and your mates have video conference hangouts down pat and you've probably had some surprisingly fun nights indoors shooting the breeze and playing trivia. Next time, kick that competitive spirit up a notch with a good ol' fashioned dance-off. Turn your respective living rooms into your very own dance floors, stream the same playlist and show off your best moves — you'll think you're all at your favourite inner city bar together in no time. When it comes to picking the beats, everyone knows the best dance battle beats are those from your youth. This playlist, curated by British author, journalist and co-host of the pop culture podcast The High Low Dolly Alderton, delivers the goods. Aptly dubbed Pandemic at the Disco, it features a bunch of mostly 90s and 00s bangers, including 'Jump Around', 'No Diggity' and 'Work It'. Alternatively, check out Miller Genuine Draft's playlist, It's Miller Time, which features tunes from Mark Ronson, Lizzo and Bastille.

LISTEN TO WHAT WE'RE LOVING
Our mission at Concrete Playground is to guide you through the best cultural happenings across Australia. Usually, that includes outdoor adventures, electrifying gigs, epic art exhibitions and the latest restaurant and bar openings. Right now, we're focused on finding ways to bring those experiences to you, so your nights (and days) spent at home are anything but dull. And that includes new music. We can't point you in the direction of a local gig to check out, so we've created a playlist of what we're listening to during lockdown instead. This carefully curated list features some of our favourite Aussie musicians and it includes plenty of up-and-coming artists to fall in lyrical love with. Support them now by giving them a listen and perhaps donating to Spotify's COVID-19 Music Relief Project. Then, when lockdown's over you can get out and support them in person.

PRETEND YOU'RE IN A EUROPEAN NIGHTCLUB
Whether you've had to cancel a big trip to Europe this year or you're reminiscing a past vacation, a night spent imagining that you're tearing up a dance floor in a dark and sweaty European club will help you momentarily forget that it may be a while till you're actually able to travel again. To help create the vibes, crack out your disco ball or strobe machine, pop on the boating hat from that time you sailed around Croatia and head over to Boiler Room's Youtube channel. The platform has launched the Streaming From Isolation series, featuring sets from the likes of Berlin-based house and techno DJ Dixon and English electronic duo Disclosure. Most of the sets go for around an hour, but if you're in it for the long haul, check out DJ EZ's epic set that went for a whopping 24 hours. This is the second time the UK garage legend has done a marathon set (the first was back in 2016 for Cancer Research UK). He also recently pledged his fees for the festival gigs he did in Sydney, Melbourne and Auckland earlier this year to bushfire relief — what a guy.

IMAGINE YOU'RE AT A REAL-LIFE GIG
We get it. Going to a gig is about much more than just the very good music. The lights, the graphics, the on-stage dancers and the crowds of people singing and dancing alongside you are all part of what makes a concert such an amazing (and addictive) experience. And, by the sounds of things, large-scale concerts are likely to be one of the last things to return as we transition out of lockdown life. While you wait, you can stream some epic productions online — and they don't get much more epic than the shows at the Sydney Opera House. While the institution is closed to the public, it's continuing to deliver its stable of quality cultural content via a free digital program, which includes full-length performances, talks, podcasts and behind-the-scenes content. You can witness (or relive) the magic of The Flaming Lips' technicolour Concert Hall performance for the 20th anniversary of The Soft Bulletin, Solange's 2018 Vivid Live gig, Bon Iver's 2016 Vivid Live gig or Missy Higgin's full 2019 Live from the Forecourt concert. For something a little different, there is also Sydney Symphony Orchestra's performance of Mahler's Das klagende Lied and the Sydney International Orchestra's stellar collaboration concert with singer Sarah Blasko.

To celebrate this year's Miller Design Lab, we're giving away a bunch of limited-edition prize packs, which include Miller Design Lab x Bellroy wallets and sling bags. To be in the running, email competition@concreteplayground.com.au and tell us in 25 words or less how you're supporting your city's nightlife from home. Terms and conditions apply. Good luck!
Published on May 04, 2020 by Melanie Colwell