ARTS & ENTERTAINMENT
Five Pocket Art Exhibitions You Can Explore Without Leaving Your Lounge
Need a little pick-me-up without having to pick yourself up from the sofa? We have just the tonic.
Five Pocket Art Exhibitions You Can Explore Without Leaving Your Lounge
Need a little pick-me-up without having to pick yourself up from the sofa? We have just the tonic.
in partnership with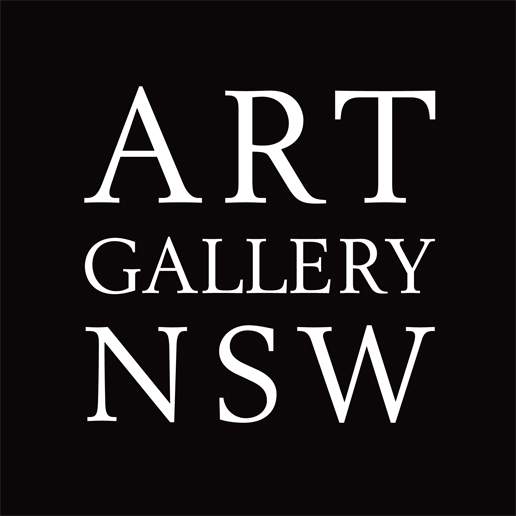 That thing you've been missing from your life, it's not just friends, family, pubs and live music — it's joy. It's taking an optimistic view of a grave situation. It's playfulness, lightness. It's relief. And there's something that can bring you the catharsis you need: art. Sydney's art galleries are now open to the public again, so you can get your fix in person. But if you don't really have time or the means to visit right now, there is another way.
The Art Gallery of New South Wales has launched Together In Art, which is its way of connecting people through art, no matter where you are in the world. It has artist interviews, how-to videos, musical performances and pocket exhibitions. In partnership with the Art Gallery of NSW, we've picked out five of our favourite pocket exhibitions from the program — so you've got a direct link to explore the ones that speak to you most right now.

It's time to face up to the person you've become, the one that you hide from your Instagram profile, the one you become behind closed doors. In this seven-artwork pocket exhibition by assistant curator of international art Anne Gérard-Austin, you might recognise your iso-self. But we should be clear, Gérard-Austin isn't here to judge. Instead, this collection of sculptures, photographs and 17th-century paintings is a humorous look at who we really are, and much like peering into a funhouse mirror, it's a little haunting. Recognise your lockdown comfort foods in a close-up of tinned spaghetti? Or your loneliness and longing in Salvatore Zofrea's Jealousy? Don't worry, we do too.
Too scary? Try this uplifting pocket exhibition, Remember joy?.

Not ready to leave the house? It's OK. Stay indoors instead, and spend a couple of minutes with this tribute to domesticity. The good life is right here, in the comfort of your own mess, the chaos of the kitchen table, and the romantic way the light hits your breakfast cereal. Compiled by the Gallery's head curator of international art, Justin Paton, this collection of mostly paintings celebrates the small joys of being in your own space. Enjoy it while you can. As the curator says, "This is your great indoors."
More wholesomeness please? See: Working from home: a dog's perspective.

If you've been truly isolated during these past months, you've likely yearned for another person's touch. Those who've been commuting, or moving in and out of their homes every day, are likely more aware of how often they're washing their hands. Isobel Parker Philip, senior curator of Australian contemporary art, feels your pain. In the intro to this pocket exhibition, she says, "I've never been more hyper-aware of my hands." Across nine photographic artworks, Parker Philip plays with our new relationship to our hands — from a seductive photo of bare arms with a pearl necklace to a reflective image of CSR employees in Pyrmont, captured in 1984. There's longing, there's tenderness and there's our new collective fetish: touch.
Like Isobel Parker Philip's sense of humour? You might like In praise of care.

In mid May, team leader Tracey Keogh, was starting to think about the moment when the Gallery would open its doors to the public again, and what came to mind was once again the idea of seeing the flowers that take pride of place on the Gallery's front desk. In this pocket exhibition, Keogh picks out seven artworks from artists who've been inspired by the beauty and symbolism of flowers over the years — from a still life by one of the pioneers of modern Australian painting, Roy de Maistre, to teamLab's digital wallscape Flowers and People – Gold. If you're in need of a little hope and optimism, this is the collection for you.
Too much vitality? Take a look at desolate urban landscapes instead, in Silent city.

You've got to laugh or else you'll cry, right? Making a living as an artist right now means every day is like an episode of Survivor. Special exhibitions curator Jackie Dunn plays on the timeless struggle of a working artist in this pocket exhibition with whip-smart humour. From promoting yourself shamelessly to faking it till you make it, Dunn provides snippets of advice punctuated by each work of art — much like the art of your favourite, soul-crushing memes.
Want more? Explore the equally amusing How to be an artist: part 1.

Together In Art can be experienced through the Art Gallery of NSW's website, daily posts across Instagram, Facebook, Twitter, YouTube, and the Together In Art e-newsletter.
Top image: Singer Sarah Belkner performs a vocal improvisation with herself in the exhibition 'Shadow catchers' at the Art Gallery of New South Wales as part of Together In Art. Photo: Matt McGuigan, Hospital Hill.
Published on June 16, 2020 by Emma Joyce