FOOD & DRINK
Five Spring Things to Do for the Week of October 14
Sip many pink drinks, eat your way around your neighbourhood and catch a global pop act.
Five Spring Things to Do for the Week of October 14
Sip many pink drinks, eat your way around your neighbourhood and catch a global pop act.
in partnership with

If we've said it once, we've said a thousand times: spring is an absolutely stellar time to be in Sydney. But we're not going to stop because it's just the weather is glorious and primed for outdoor activities — and our fair city follows suit, serving up countless springtime happenings. As its Spring Carnival continues, we've teamed up with Australian Turf Club to bring you five top-notch ways to celebrate the season this week.

EAT, DRINK AND DANCE YOUR WAY THROUGH A NEARBY STREET FESTIVAL
When? Tuesday, October 15–Sunday, October 20
Spring is the season for street festivals — and this week, you can find one in almost every corner of the city. In the inner city, there's Paddington's long-running William Street Festival, which will see local shops, bars and cafes throw open their doors for an all-day celebration on Saturday, October 19. Meanwhile, on Sunday, October 20, you (and your dog) can make tracks to Marrickville's street party, featuring live music, free workshops and plenty of food trucks, or head over the bridge to Crows Nest's own party, which is celebrating its 30th year. Oh, and to get you geared up, head west to Parramatta for its expansive laneway festival — it's on from Tuesday, October 18–Friday, October 18, and will feature a 90s-themed club, a Pac-Man maze, roving performances and much more.

WITNESS A BOLD PERFORMANCE AT THIS EXPERIMENTAL ART FESTIVAL
When? Thursday, October 17–Sunday, October 27
Spring is all about shaking the winter shackles off and mixing up the routine after months of cosy nights in under your doona. And catching a bunch of outrageous performance art fits the bill perfectly. This week sees the return of Carriageworks' annual experimental art festival Liveworks. For eleven days, the expansive space will be filled with bold experiments by innovative artists and curators — think interactive installations, live performances, workshops and parties. This year's celebration has two central themes: championing female and non-binary visionaries and telling stories through the lens of cultural identity. The festival will feature five newly commissioned works — including Chicks on Speed's performance art piece I'll Be Your Body Instrument using wearable music devices — alongside three world premieres and three Australian premieres.

CATCH SUPERSTAR KELLY ROWLAND AT THE EVEREST RACEDAY
When? Saturday, October 19
The six-week Everest Carnival culminates this weekend in a rather lavish event day. It's the biggest day on the spring carnival calendar — and there'll be plenty of action happening off the track at The Everest Raceday that you can get involved in, too. Alongside a bevvy of food trucks, pop-up bars and champagne vending machines, you can expect entertainment in the form of a roving brass band, a DJ set from Nat Sax in the Palm Springs-inspired oasis Pony Palms, and none other than global pop star Kelly Rowland closing out the day with an energetic live performance.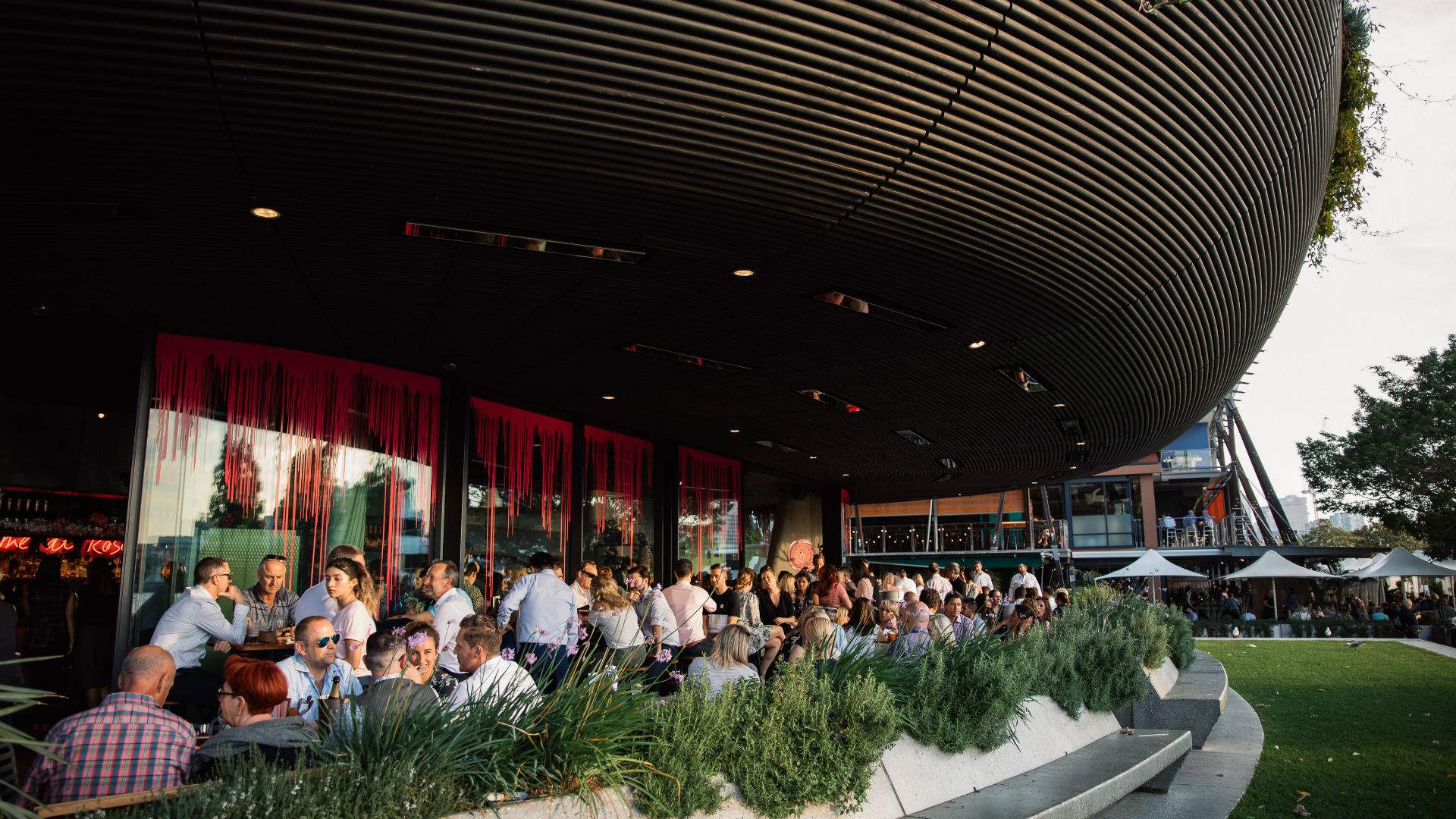 SIP MANY PINK DRINKS AT THIS BAR'S ROSÉ-INSPIRED FESTIVAL
When? Any day
Rosé may not be the official drink of spring — despite the fact that we all start ordering it in copious amounts as soon the weather warms up — but it might as well be at Barangaroo House. For the entire month of October, the harbourside bar has transformed its entire three-storey venue into an homage to the blush drop — think hot pink decor (including a hidden all-pink room), rosé vending machines, pop-up bars, themed cocktails and even $55 bottomless rosé lunches, which you can enjoy from Friday to Sunday.

SNAG A PRELOVED GEM AT A LOCAL GARAGE SALE
When? Saturday, October 19–Sunday, October 20
We know what you're thinking: aren't garage sales for... grandpas? Not so, dear bargain hunter. If you like your stuff to be one-of-a-kind, garage sales are an opportunity to uncover some truly fantastic finds — and also unload a few items of your own that have been collecting dust in your wardrobe, under your bed or (shocker) in the garage for a while. This weekend, more than 18,000 garages are expected to open their doors for the tenth annual Garage Sale Trail. Aside from the retro goodies up for grabs, the Trail is all about sustainability. Instead of ending up in landfill, unwanted clutter becomes a fantastic find. So get that tight pair of sunnies for peanuts and help the environment at the same time. Head here to find your closest sale.

Everest Carnival runs until November 2 at Rosehill Gardens and Royal Randwick. For more information, head this way.
Image: Paul McMillan.
Published on October 17, 2019 by Concrete Playground