FOOD & DRINK
Five Spring Things to Do for the Week of October 28
Slurp oysters, drink wine by the harbour and have a boogie at a western Sydney dance party.
Five Spring Things to Do for the Week of October 28
Slurp oysters, drink wine by the harbour and have a boogie at a western Sydney dance party.
---
in partnership with

We're getting to the pointy end of the season now, folks. Summer is just around the corner which means that, soon enough, the temperature gauge is going to start doing some crazy things. So we best make the most of the outdoors while we can bear to be outside for longer than a few minutes. As its Spring Carnival continues, we've teamed up with Australian Turf Club to bring you five top-notch ways to celebrate the season this week.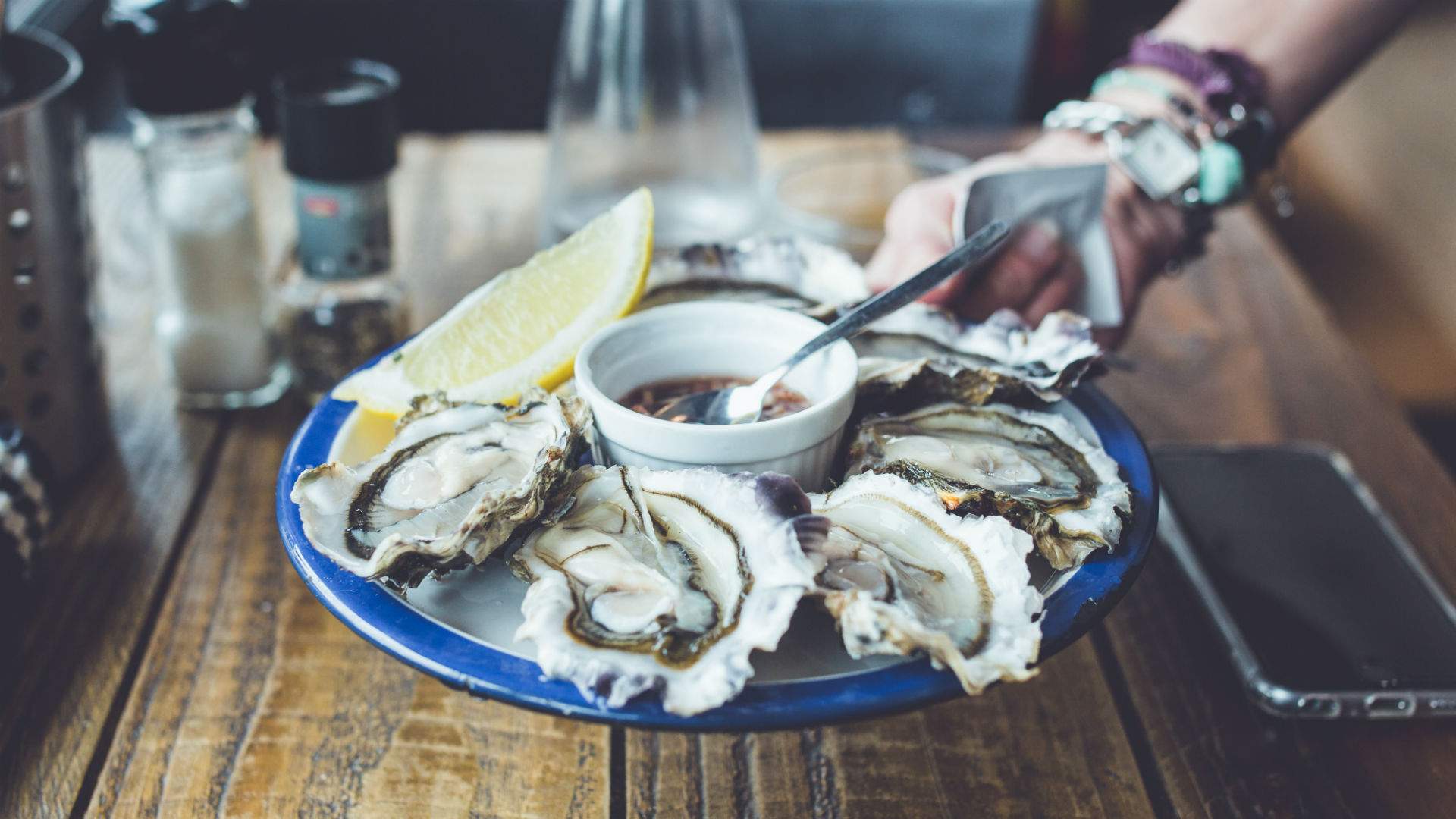 SLURP OYSTERS AFTER WORK AT THIS BAR'S WEEK-LONG FESTIVAL
When? Monday, October 28–Sunday, November 2
As we edge closer and closer to summer, our appetite for seafood increases tenfold. Luckily, the folks at Surry Hills haunt The Wild Rover have our cravings sorted by dedicating an entire week to oysters. Yep, venture beyond the bar's green door one night after work this week to score a dozen fresh oysters for just $15 (that's $1.25 a pop). The bar will also be serving a special menu all week featuring po' boys, oyster shots and whisky cocktails, and there'll be a roster of masterclasses and live music to enjoy, too.

WRAP UP YOUR WORK WEEK SIPPING MANY WINES ON ISLAND
When? Friday, November 1–Sunday, November 3
When the weather's fine, Sydney truly shines. And you'll be able to make the most of it on Sydney Harbour's Clark Island this weekend as it transforms into a boozy playground. Across three days, Wine Island will host pop-up bars, food trucks and more. You'll be able to take part in masterclasses — including blind tastings and espresso martini making — and sample a number of top-notch drops including French rosés, Jetty Road Brewery beers, rum from Brix Distillers and gin from Manly Spirits. Between drinks, you can get massages and makeovers and enjoy cheese platters, oysters and burgers from Chur Burger.

BOOGIE TO HOT DUB TIME MACHINE AT GOLDEN EAGLE DAY
When? Saturday, November 2
The 2019 Everest Carnival is wrapping up in a big way this weekend. Taking place at western Sydney's Rosehill Gardens, Golden Eagle Day will send off the carnival with plenty of buzz, including DJ sets at Golden Palms — the Palm Springs-inspired trackside bar — plus pamper lounges, food trucks, pop-up bars and more. The day will end with a performance by much-loved travelling dance party Hot Dub Time Machine, so you can dance your way through the decades and keep the energy levels high enough to continue on to the afterparty at Rosehill Bowling Club.

TAKE A PEEK INSIDE SOME OF SYDNEY'S BEST BUILDINGS
When? Saturday, November 2–Sunday, November 3
Our city is filled with a bunch of architectural gems. And while we admire the Sydney Harbour Bridge constantly and have probably all taken at least one trip inside the Sydney Opera House, there are some delightful buildings we are unable to explore — for 363 days of the year, that is. This weekend sees the return of Sydney Open, in which Sydneysiders can get an up close and personal look at over 50 of the city's best buildings. There'll be a number of tours taking place over the weekend, including after-dark tours of an 18th-century funerary railway station.

SCOUT FOR FREE SAMPLES ON A VEGAN FOOD WALKING TOUR
When? Saturday, November 2–Sunday, November 3
Whether you're a dyed-in-the-wool vegan or just curious to give it a go, you'll find a whole world of retailers catering to animal-free eating in Glebe this weekend. Vegan retailer The Cruelty Free Shop has put together a vegan-themed walking tour, so head there first to pick up a map and help yourself to some of the free tastings or score a few discounted products, too. Then you can set off on your merry way to find plant-based delights aplenty. Restaurants and retailers in the area will be offering meal deals, two-for-ones, coffee, wine tastings and savings on vegan groceries.

Everest Carnival runs until November 2 at Rosehill Gardens and Royal Randwick. For more information, head this way.
Image: Paul McMillan.
Published on November 01, 2019 by Concrete Playground