ARTS & ENTERTAINMENT
Gallery: Sydney's Celebratory First Weekend Out of Lockdown
From first IRL dates to catch-ups after months of isolation, Sydneysiders were out in force over the weekend to enjoy a drink, a meal and quality time with their nearest and dearest.
As Sydney emerged from lockdown for the first weekend of freedom, photographer Cassandra Hannagan took to the streets of the inner west to capture the city in celebration for Concrete Playground. From first IRL dates to catch-ups after months of isolation, Sydneysiders were out in force on a sunny afternoon  to enjoy a well-deserved meeting with those closest to them and support local businesses that have been closed for months.

CAMPERDOWN MEMORIAL PARK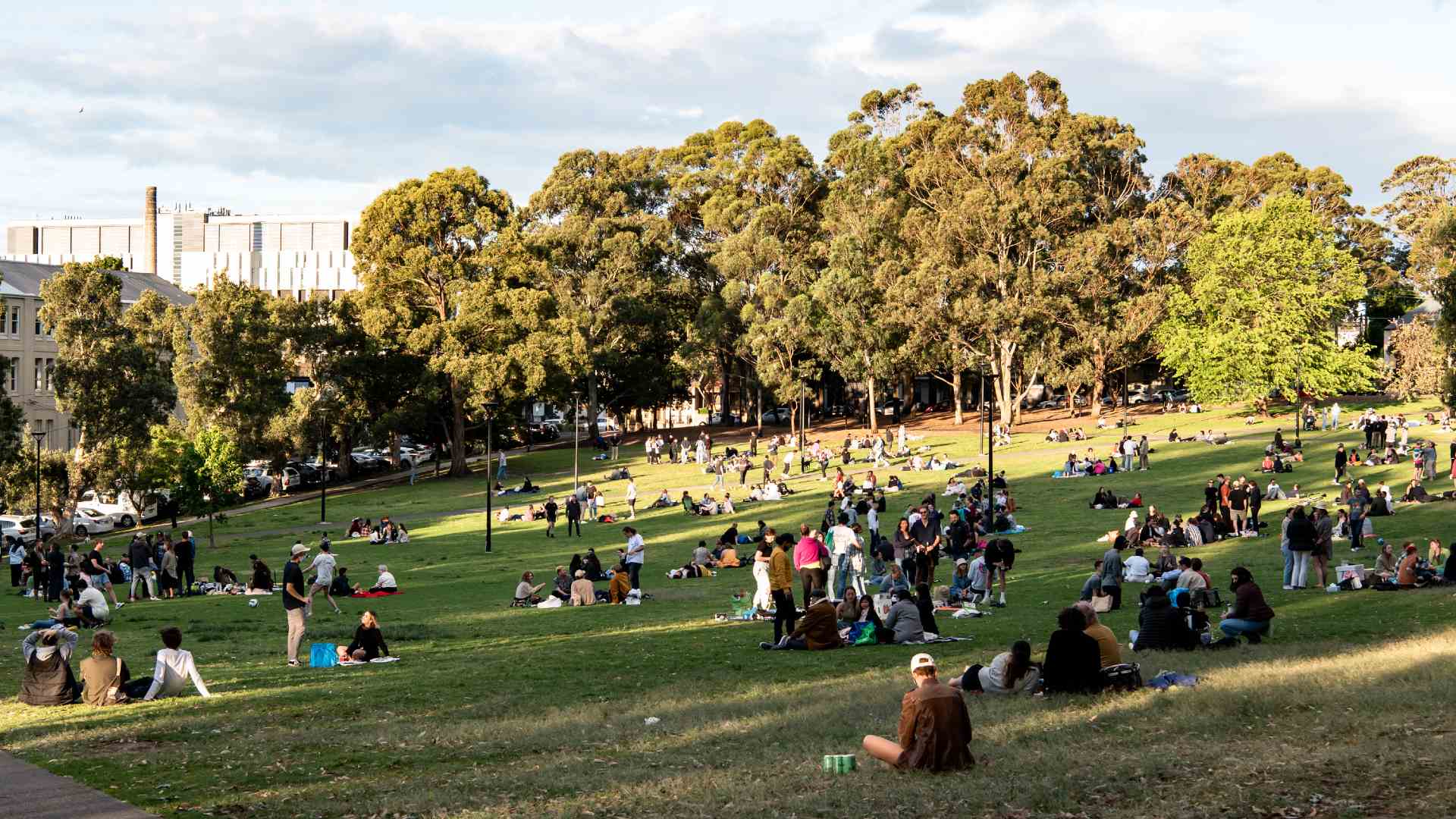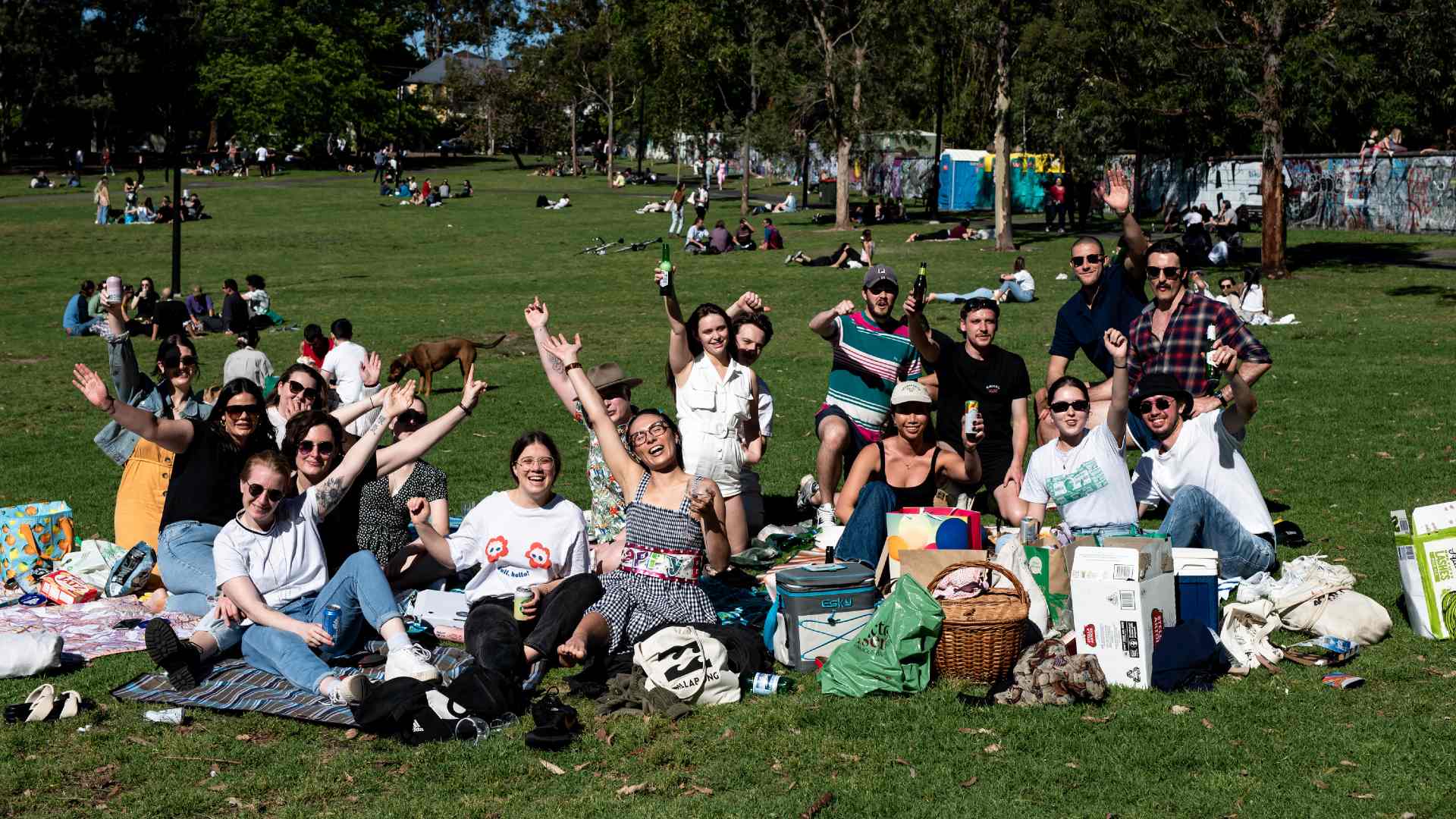 This group of friends gathered in Camperdown Park to celebrate Emily's 29th birthday. It's the first time they've been able to come together and catch up in more than three months.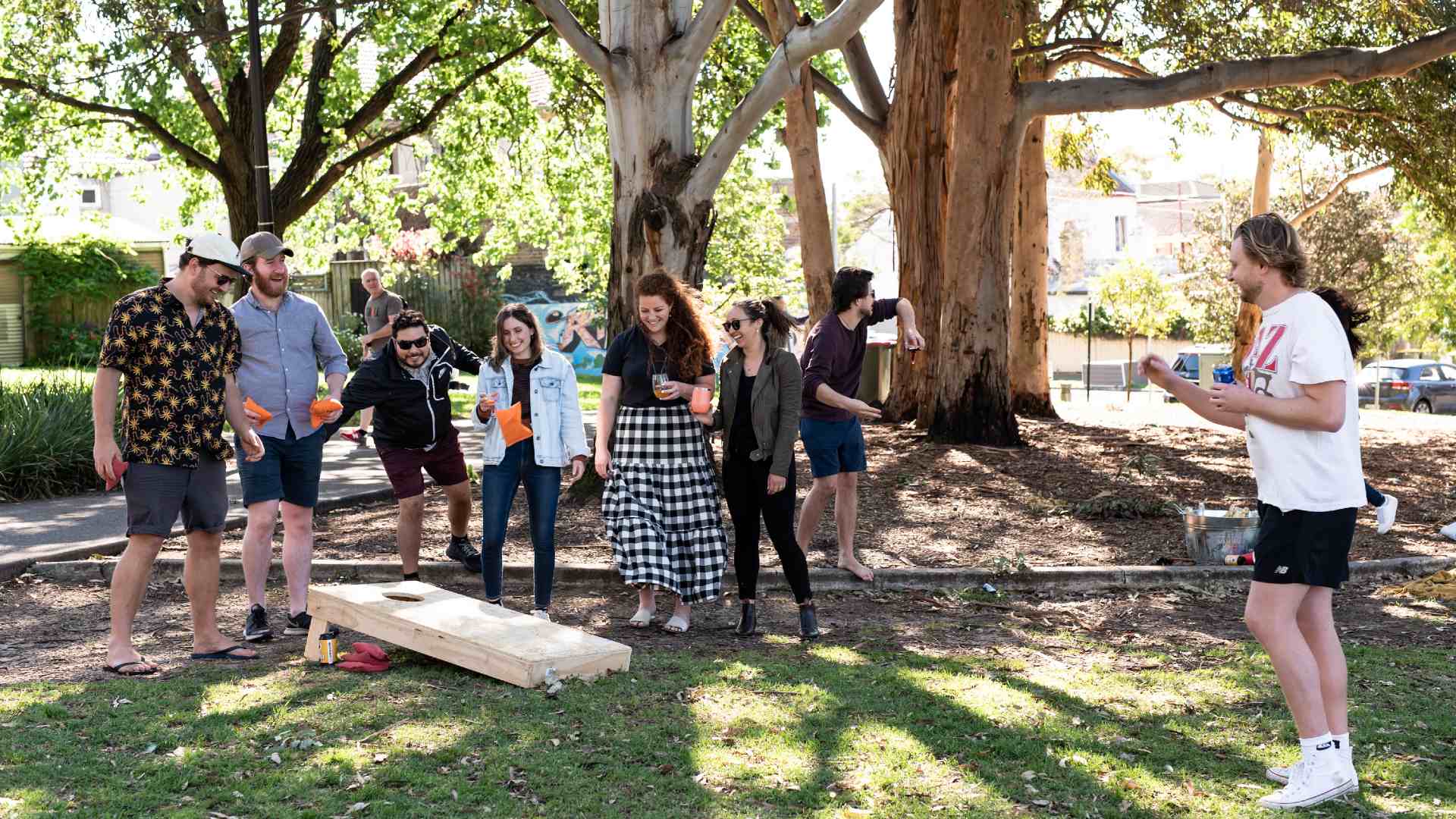 Reece and Tim were captured here during a heated game of corn hole. The group of friends got together to celebrate Liz's 30th birthday in the park.

Jenae and Rebecca met in Camperdown Park for their first in-person date and face-to-face meeting. The pair met online during lockdown, going on online dates and watching movies together via Zoom.

THE COURTHOUSE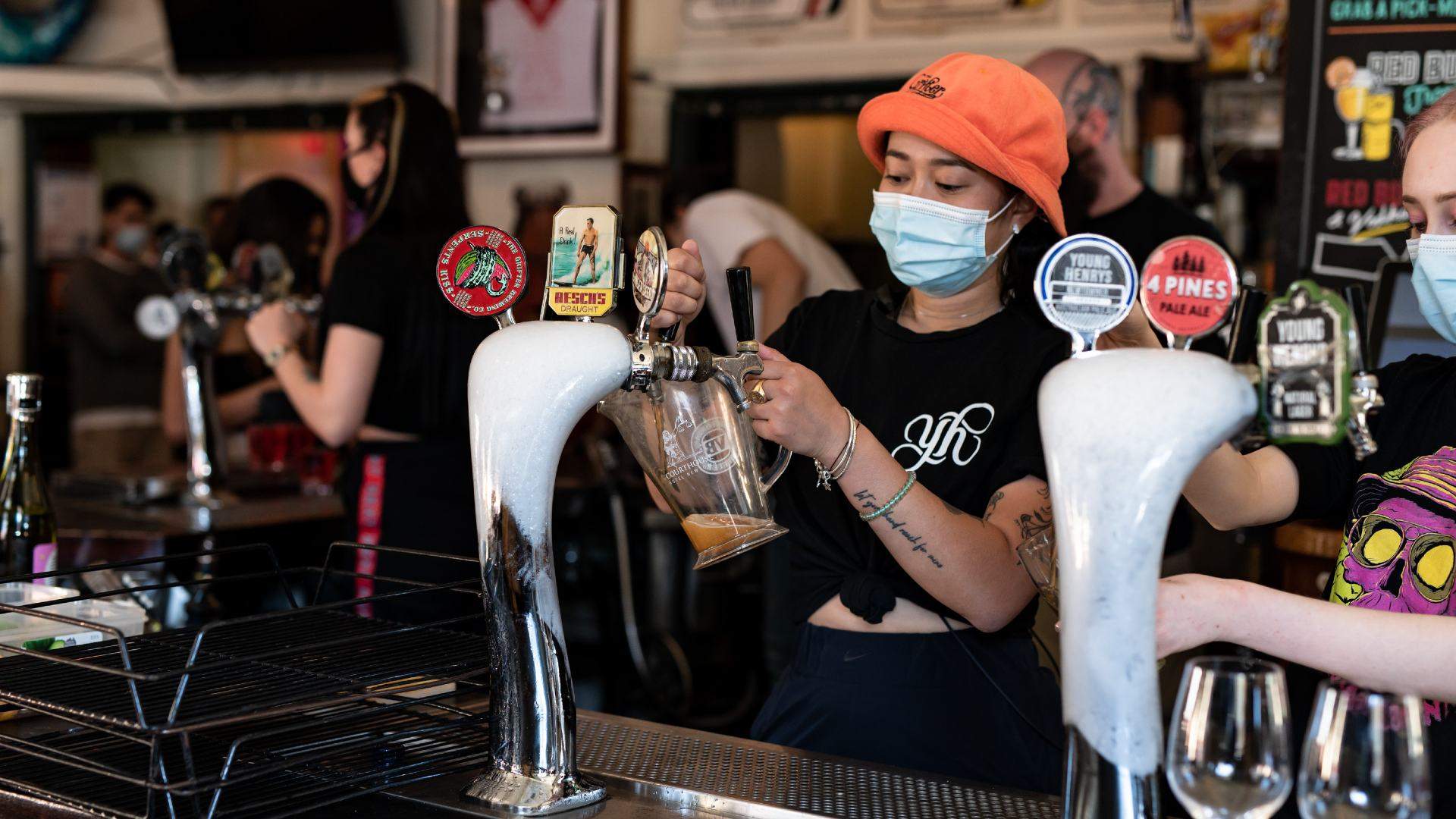 Boasting one of Sydney's best beer gardens, beloved Newtown pub The Courthouse was full of patrons enjoying their first jug of Newtowner and pub feed in months over the weekend.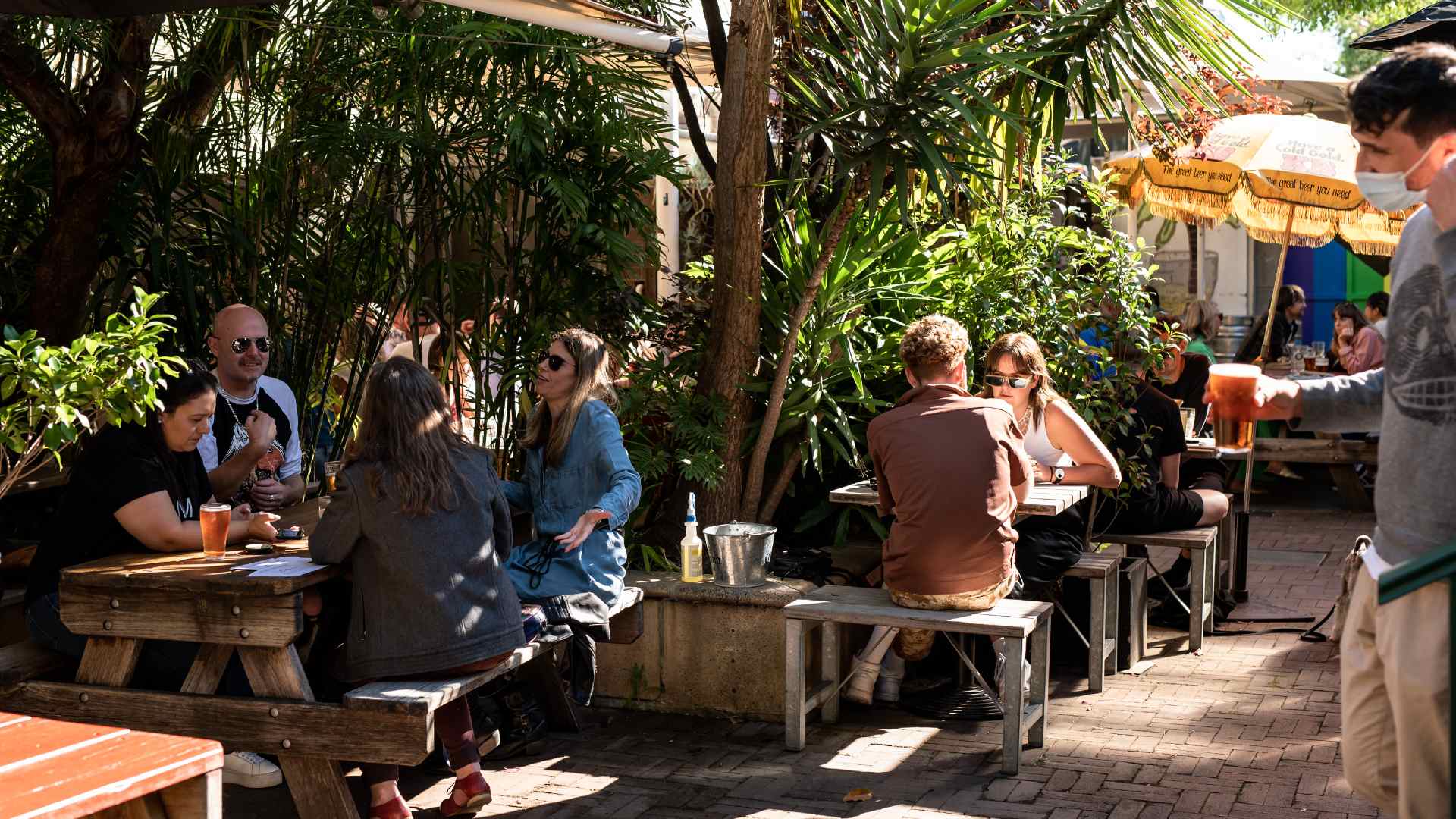 The venue is already fully booked out for its first two weeks of service, with requests flooding in as soon as they opened bookings a few weeks ago.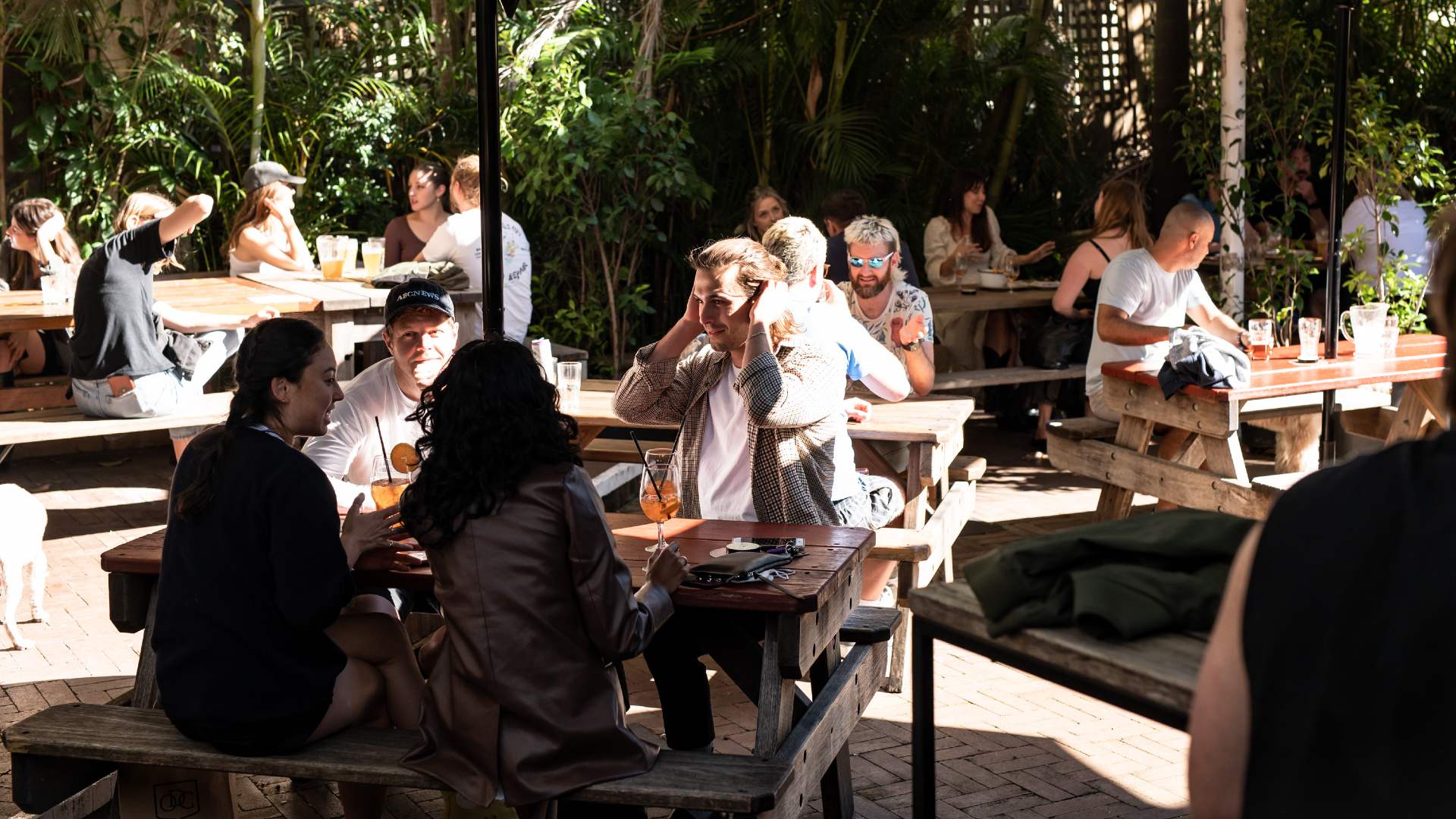 MARY'S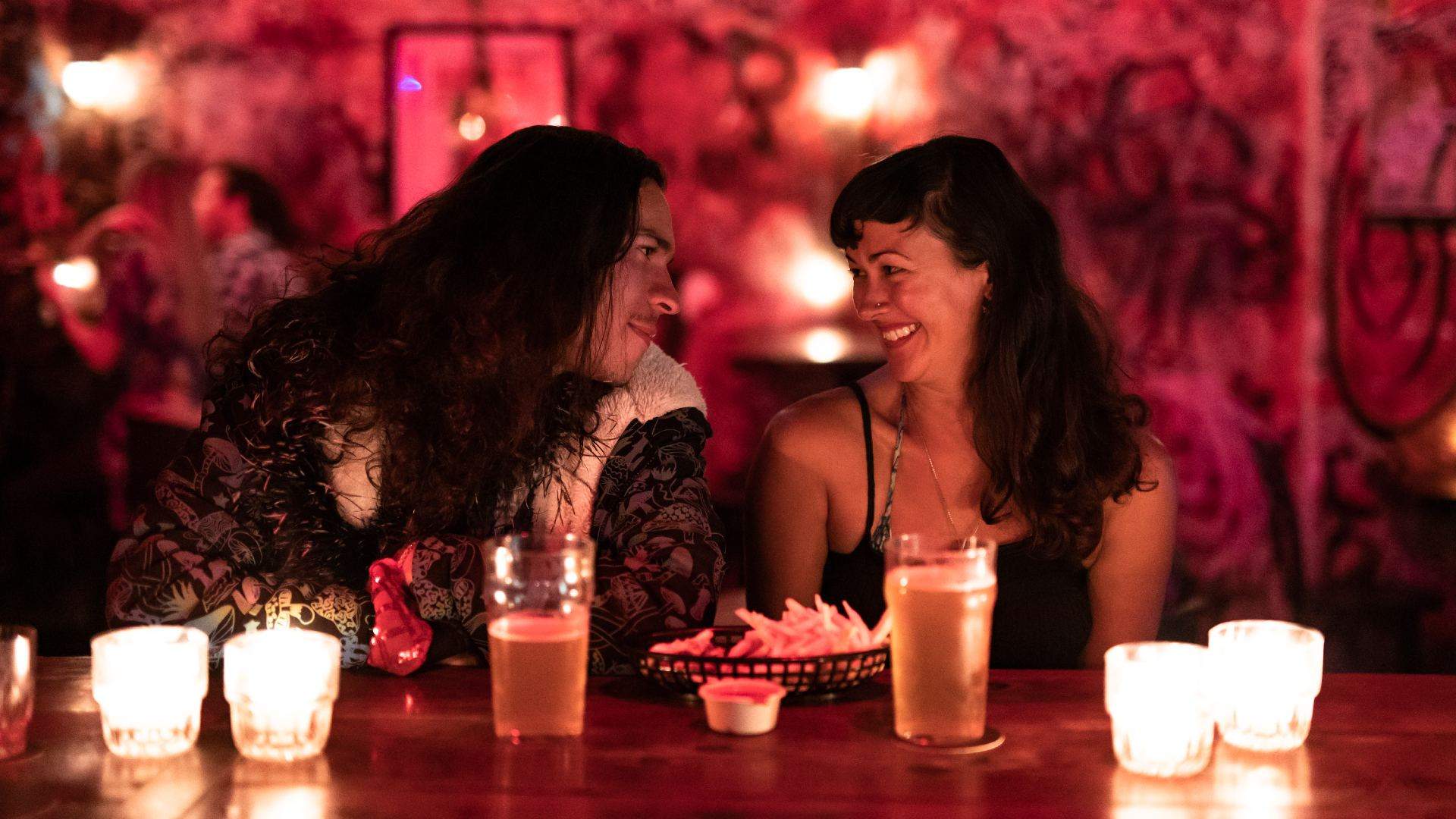 Dee and Christian enjoyed their first date since lockdown at Mary's. Christian used to work at the inner west burger favourite and was excited to take Dee who had never been.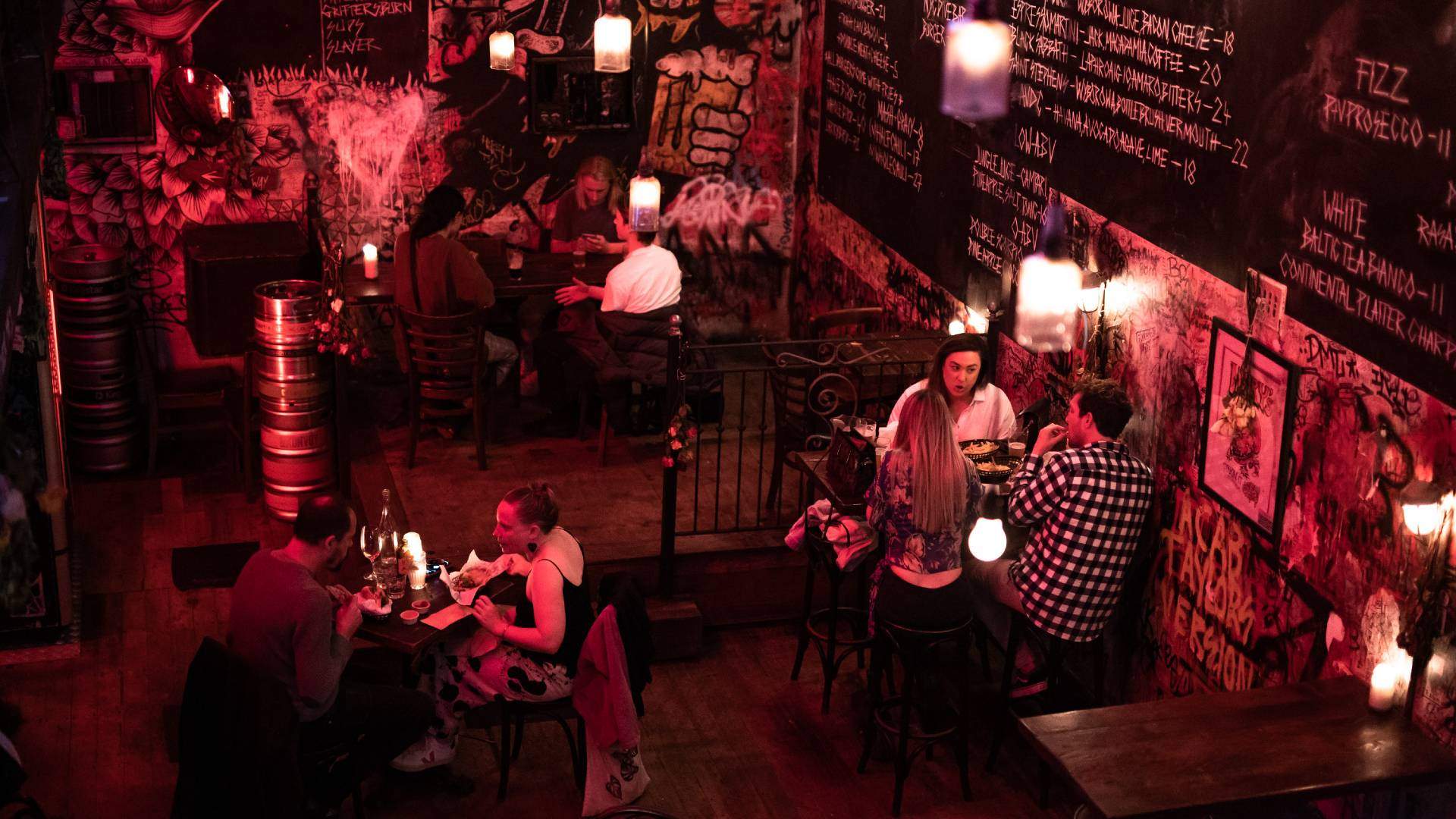 MR. WOLF BARBER SHOP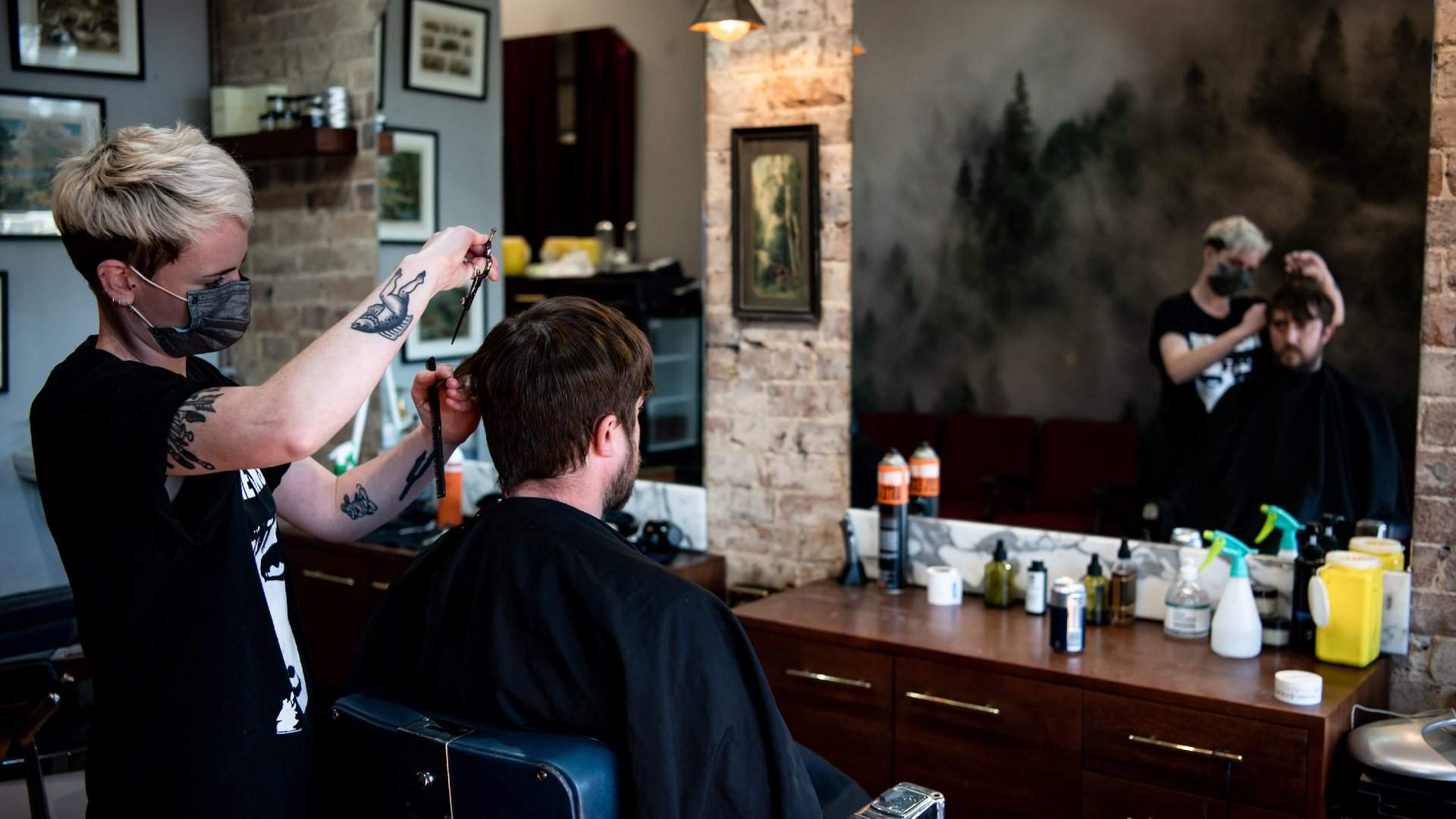 Peter got in early to secure a post-lockdown haircut at Mr. Wolf, his first cut in four months.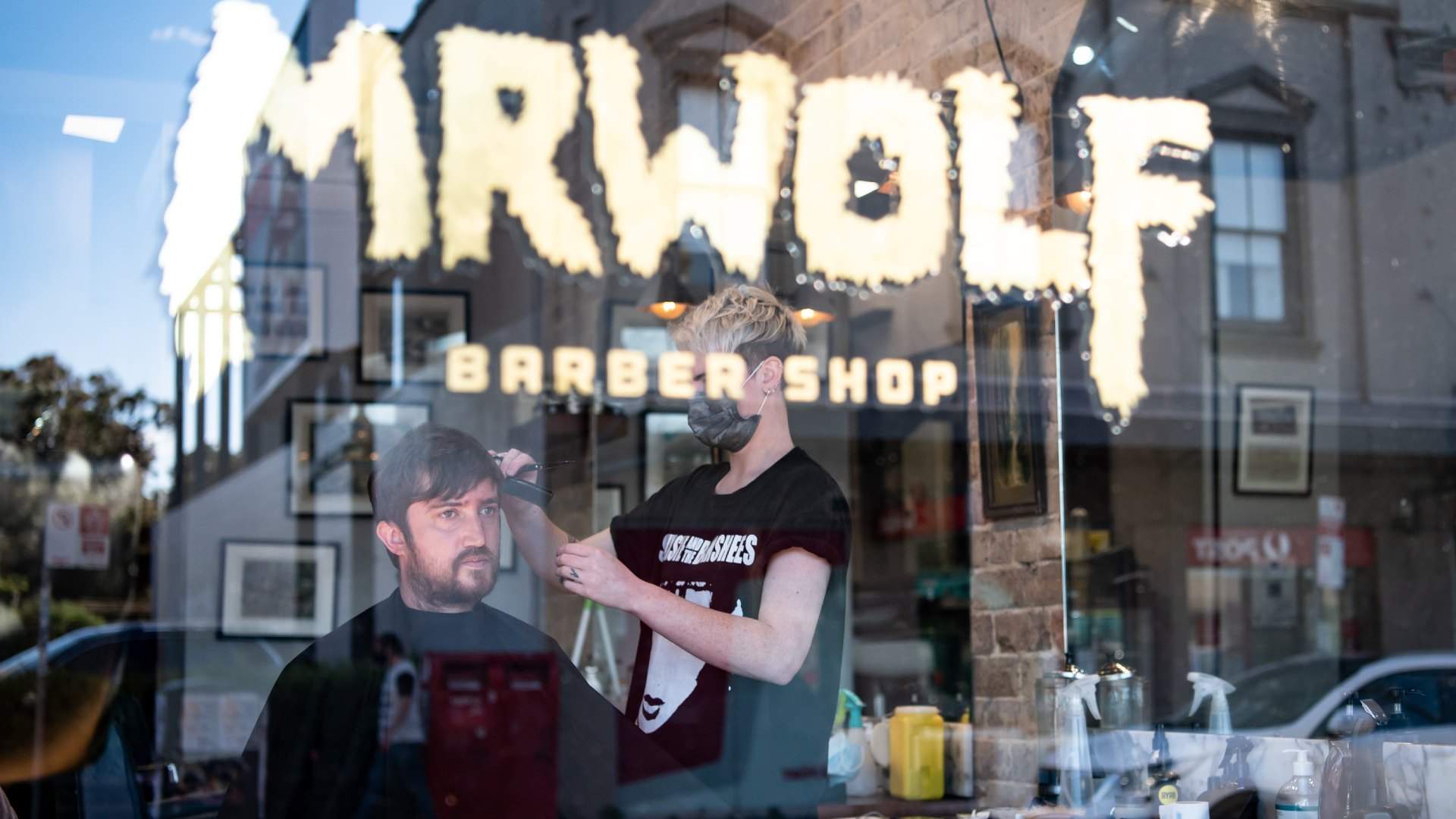 CAIRO TAKEAWAY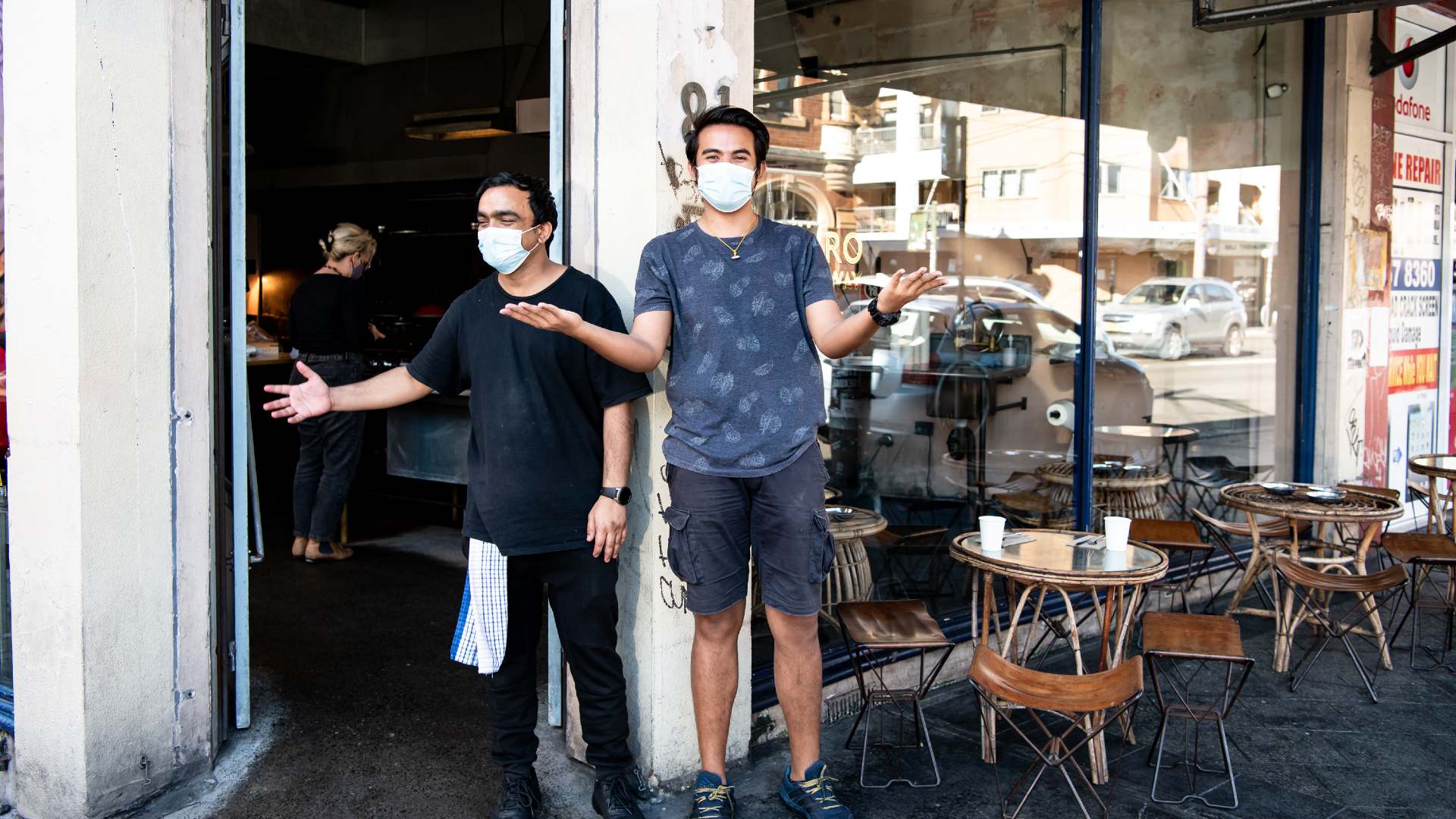 After opening for takeaway-only back in July, Cairo took some time off, closing for two and a half months of Sydney's nearly four month lockdown. With dining back Saroa and Niraj welcomed customers back last week.
Locals showed out in force over the weekend, flocking to the Enmore Road spot for a long-awaited dose of falafel pitas and Egyptian street food.

KING STEET, NEWTOWN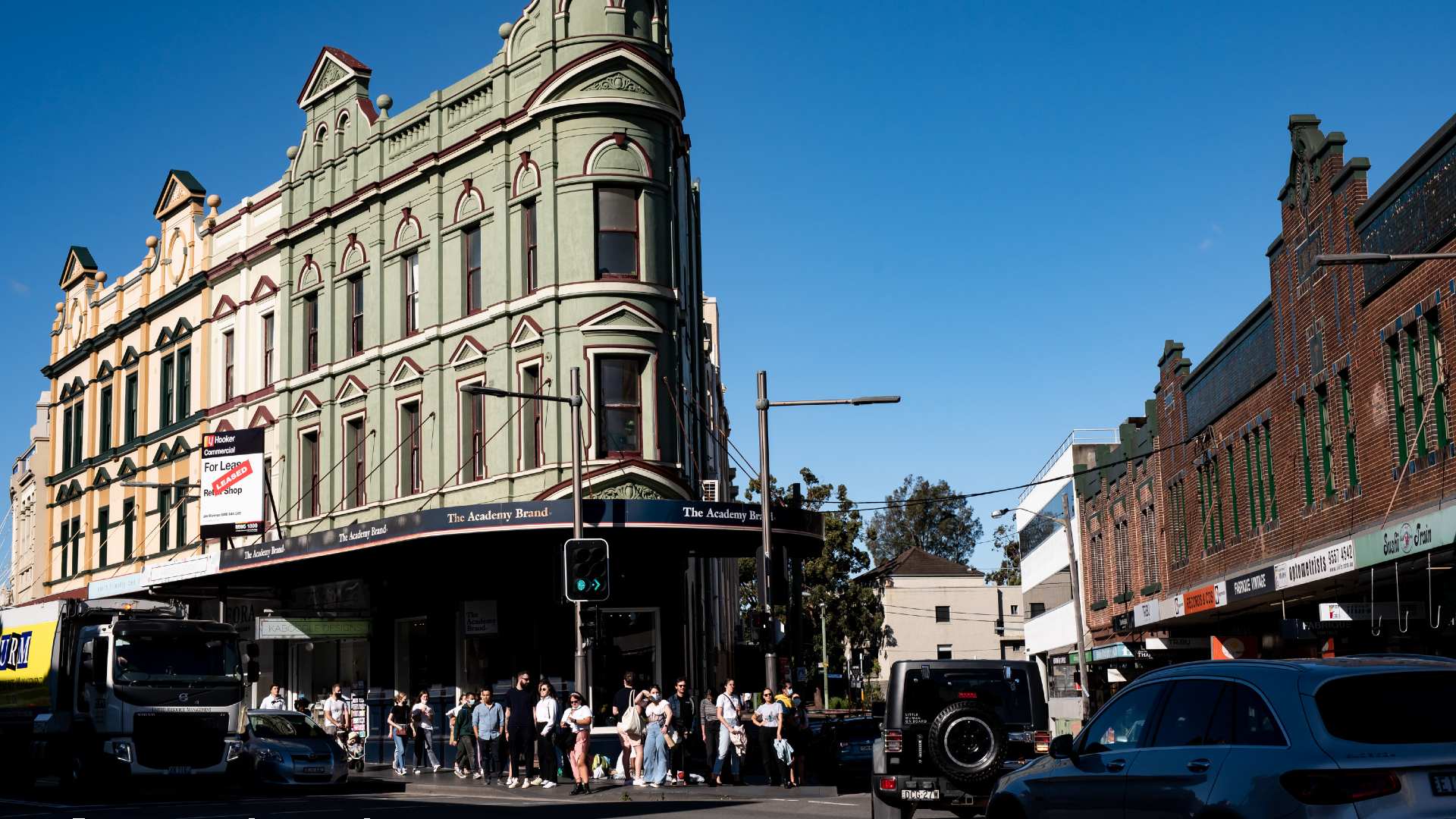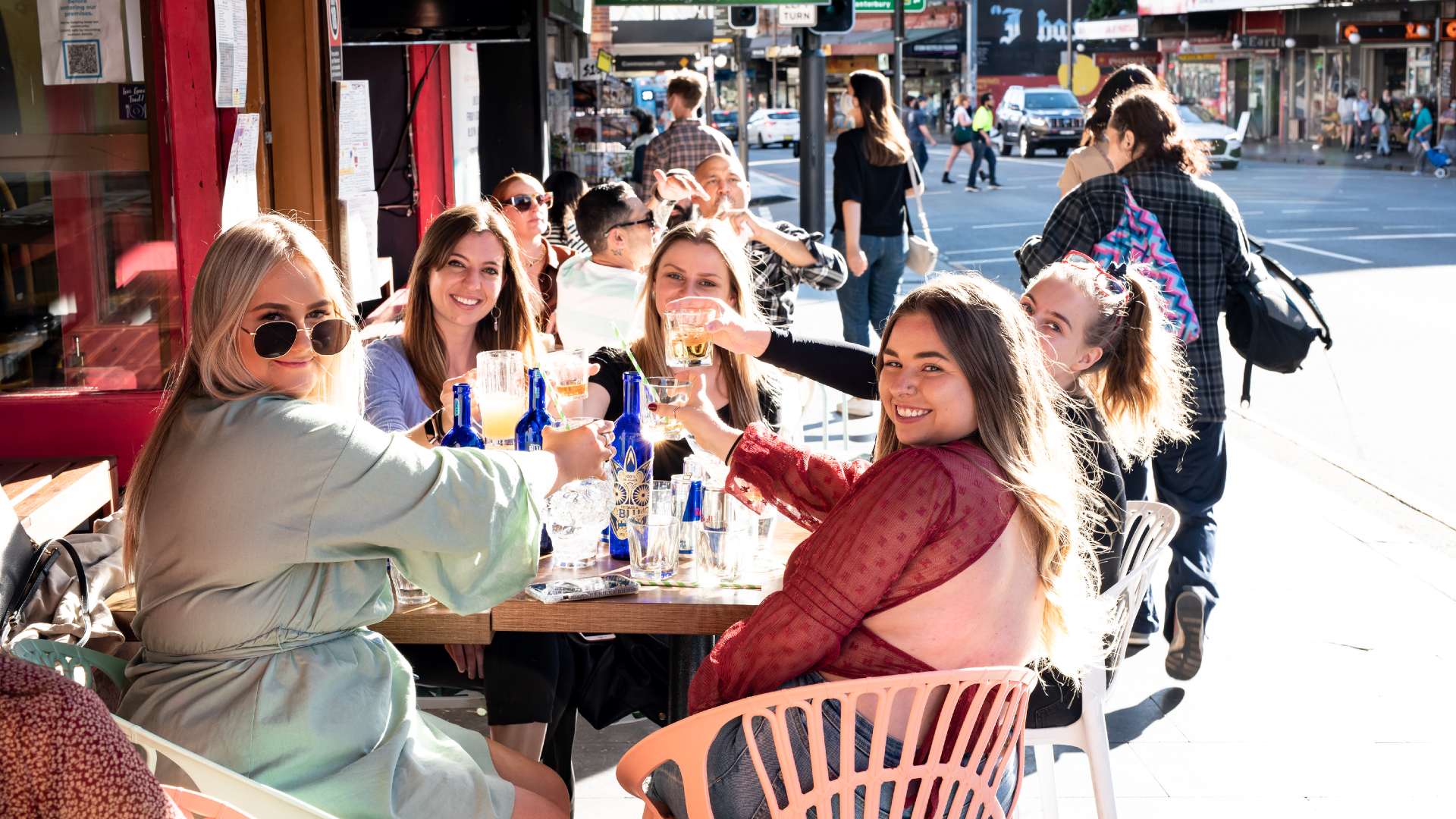 Bailey, Jessica, Isla, Alex and Michelle celebrate Sydney's reopening with a drink at Exotic Latin Cafe. The group of friends haven't see each other since May, with some stuck in hotspot LGAs during lockdown, preventing the from picnicking or exercising together.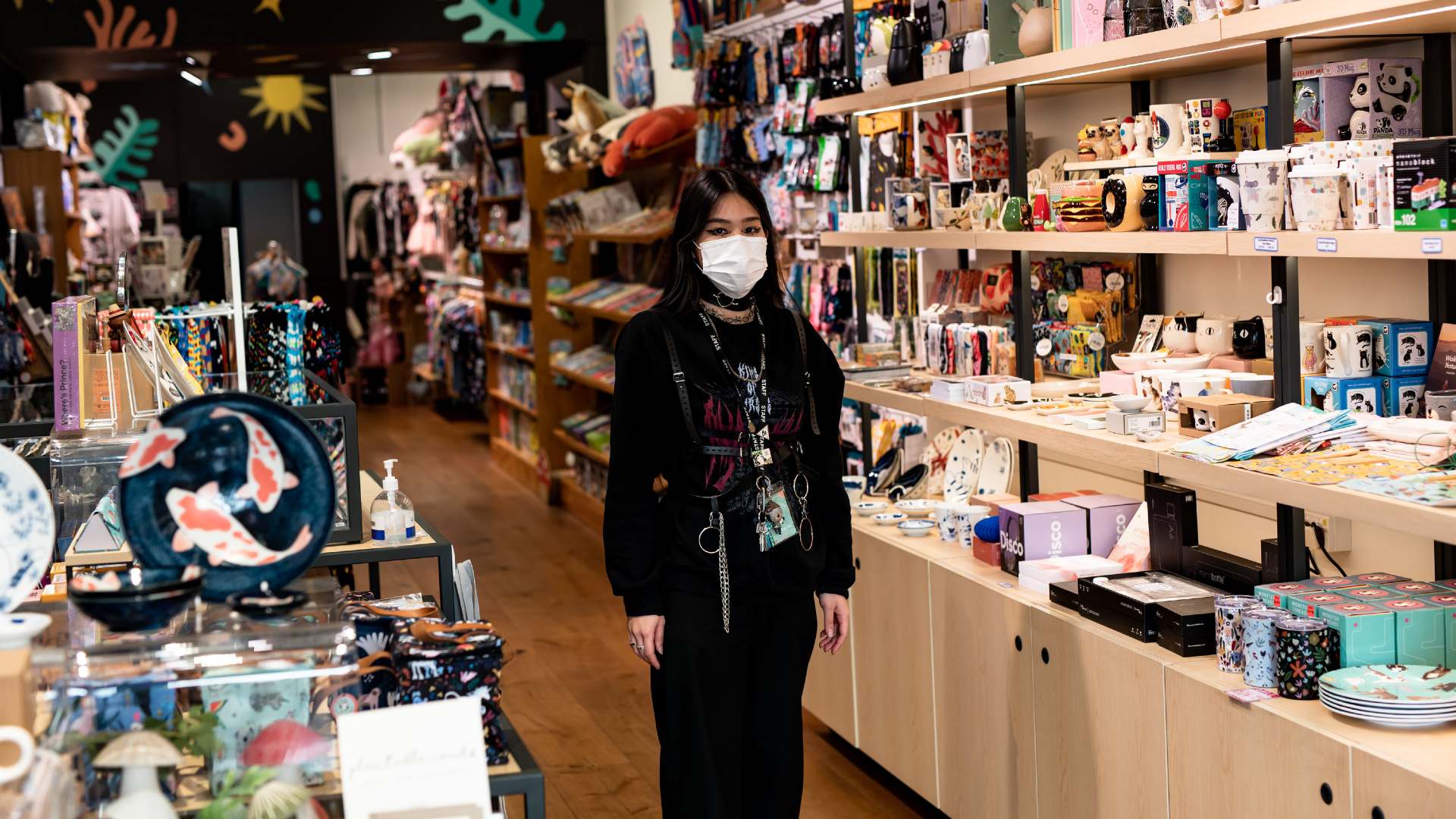 Yue from Monster Threads returned to work last week. The retail store did well with online sales during lockdown but was happy to see customers back in the store browsing the new stock over the weekend.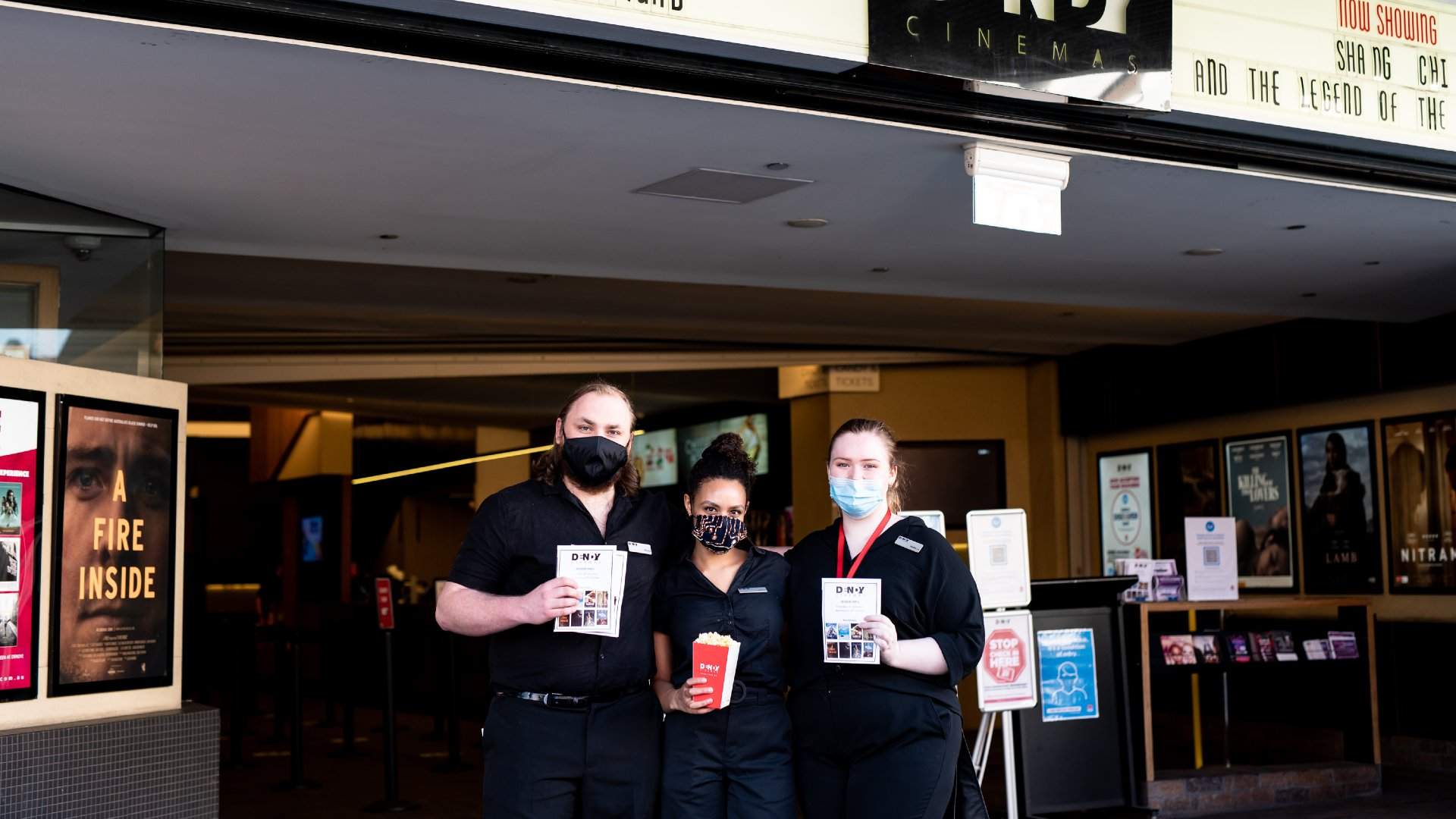 Dendy Newtown staff Steven, Caitlin and Isabella had a busy week with the cinema reopening with sessions of The Suicide Squad, Pig and In the Heights. Cinema-goers were eager to return with 250 tickets selling on the cinemas reopening night.
Milly and Lilly traveled from the northern beaches and north shore to have a meal and catch up at Italian favourite La Favola.

NEWTOWN HOTEL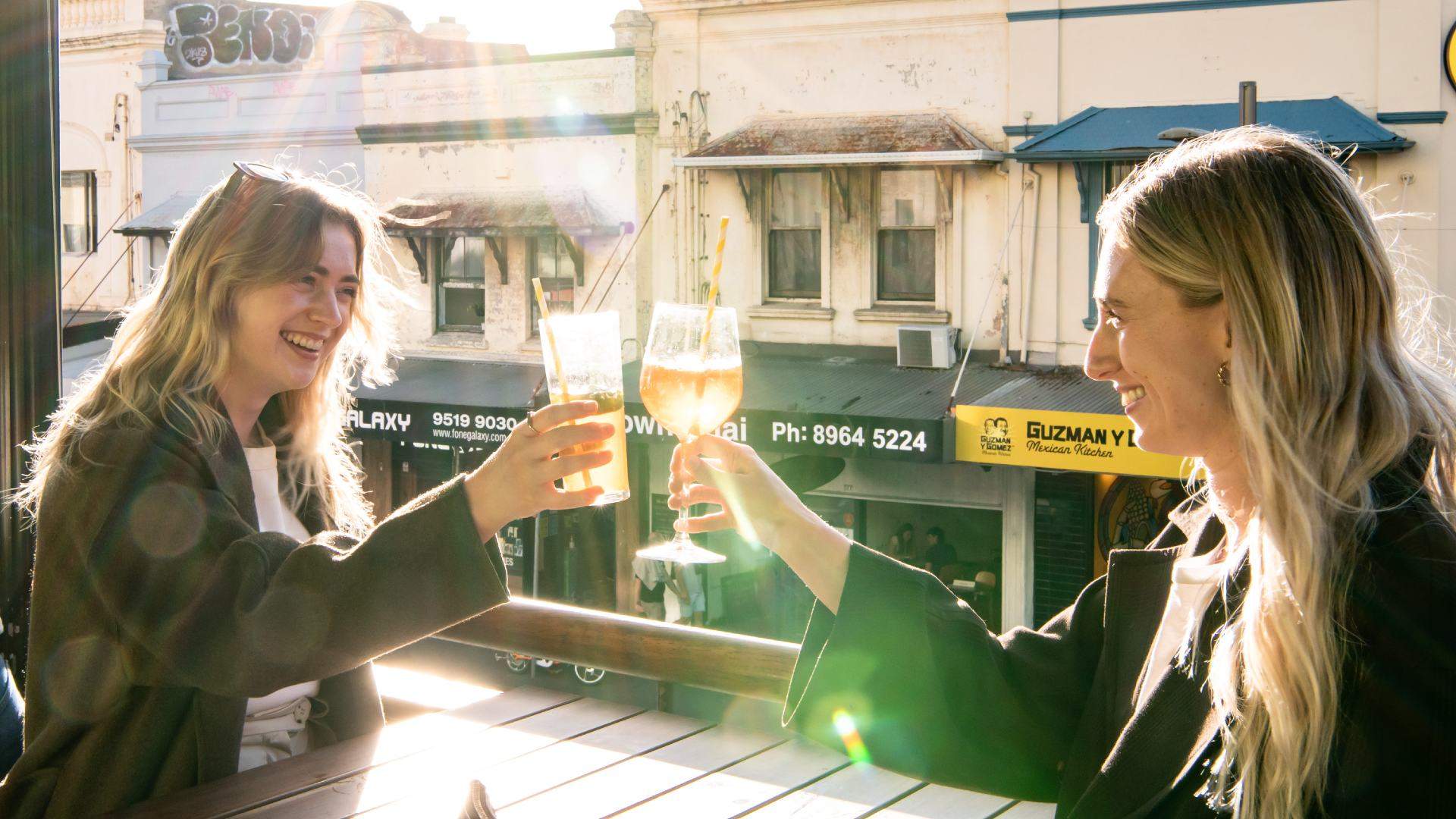 Saturday marked Morgan and Megan's fifth day out in a row since restrictions lifted. The pair were photographed here perched above King Street sharing a cocktail on the Newtown Hotel balcony.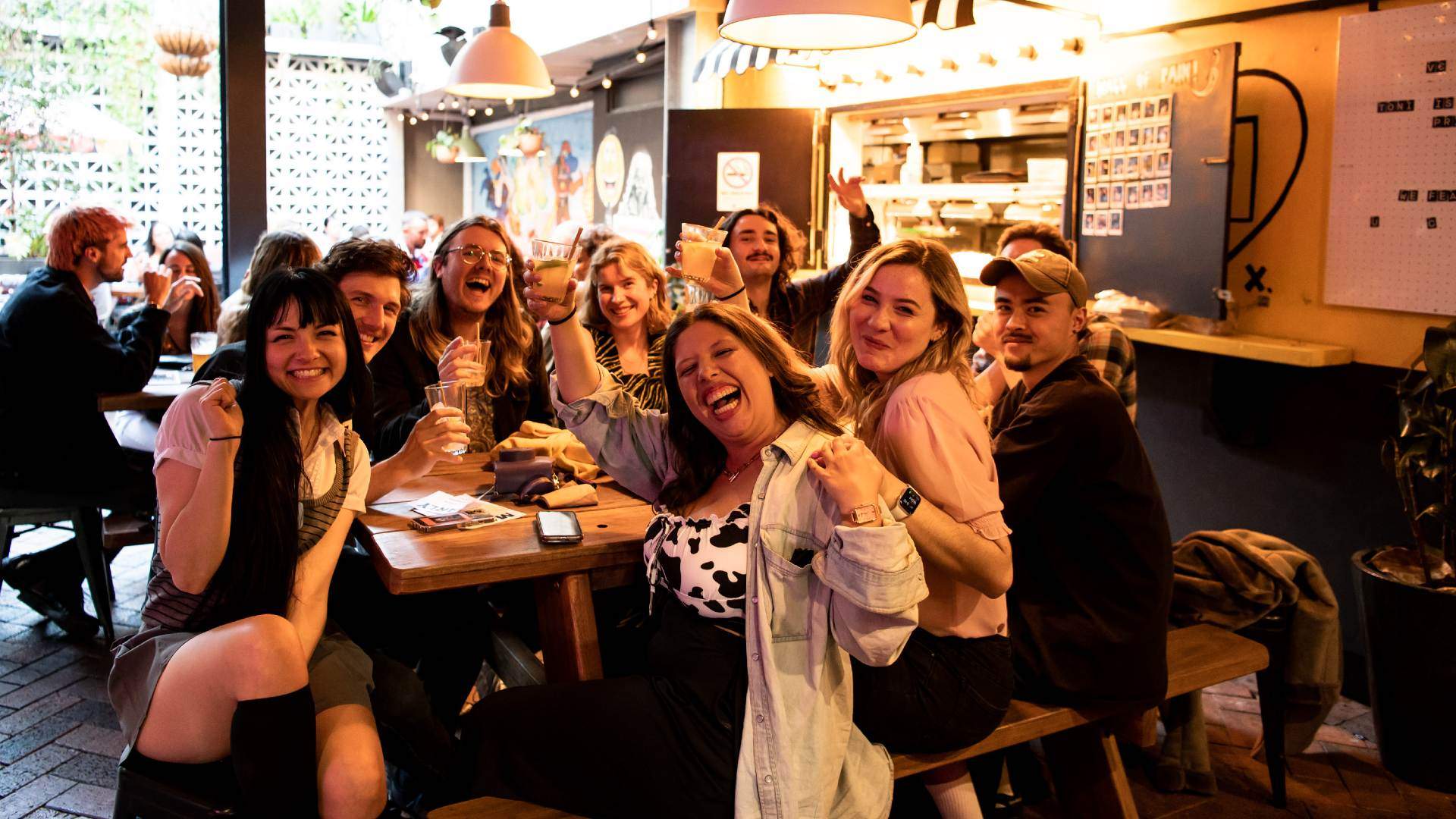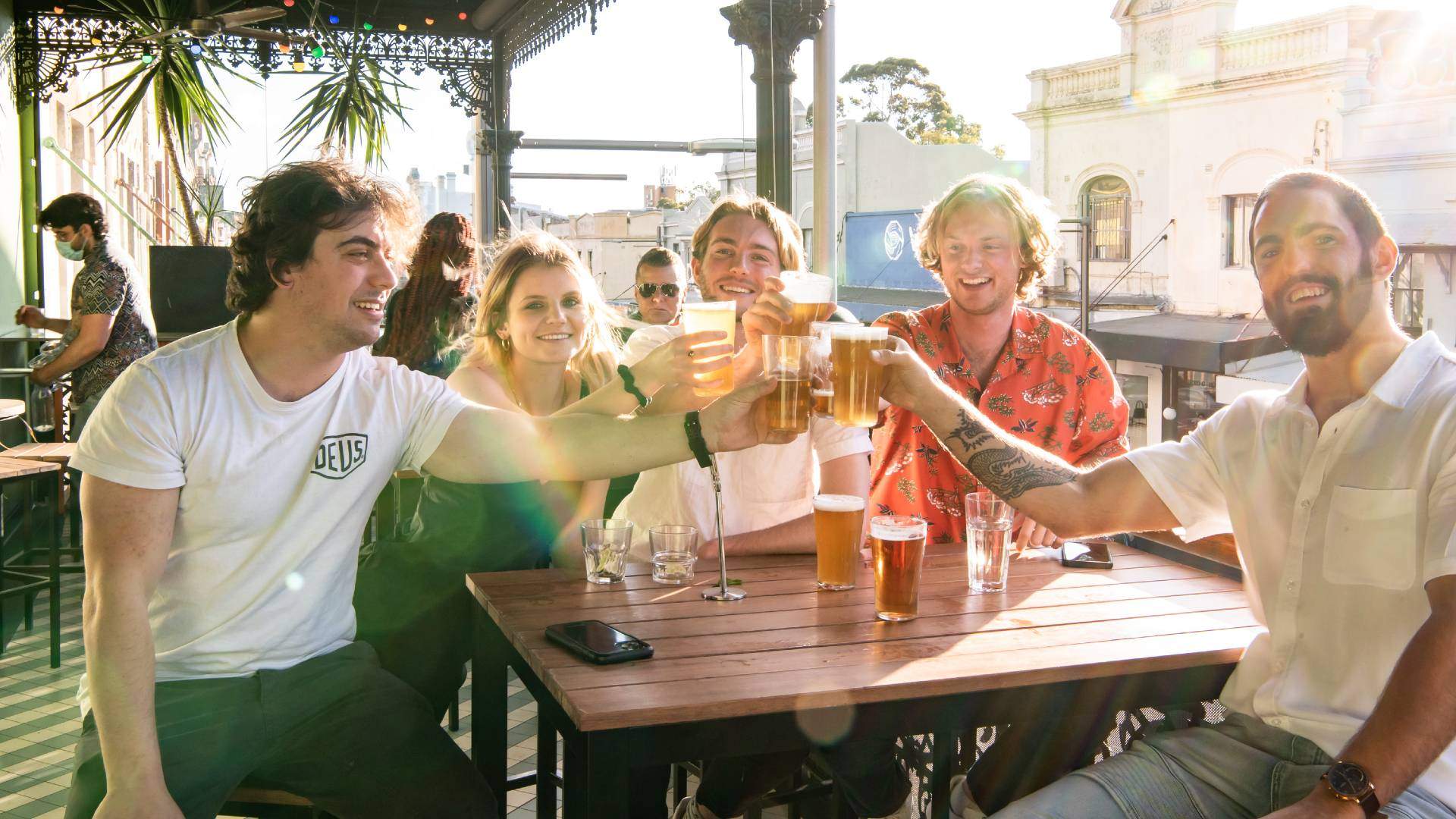 After months of exclusively seeing their housemates, these two share houses were excited to come together for their first catch-up at the pub.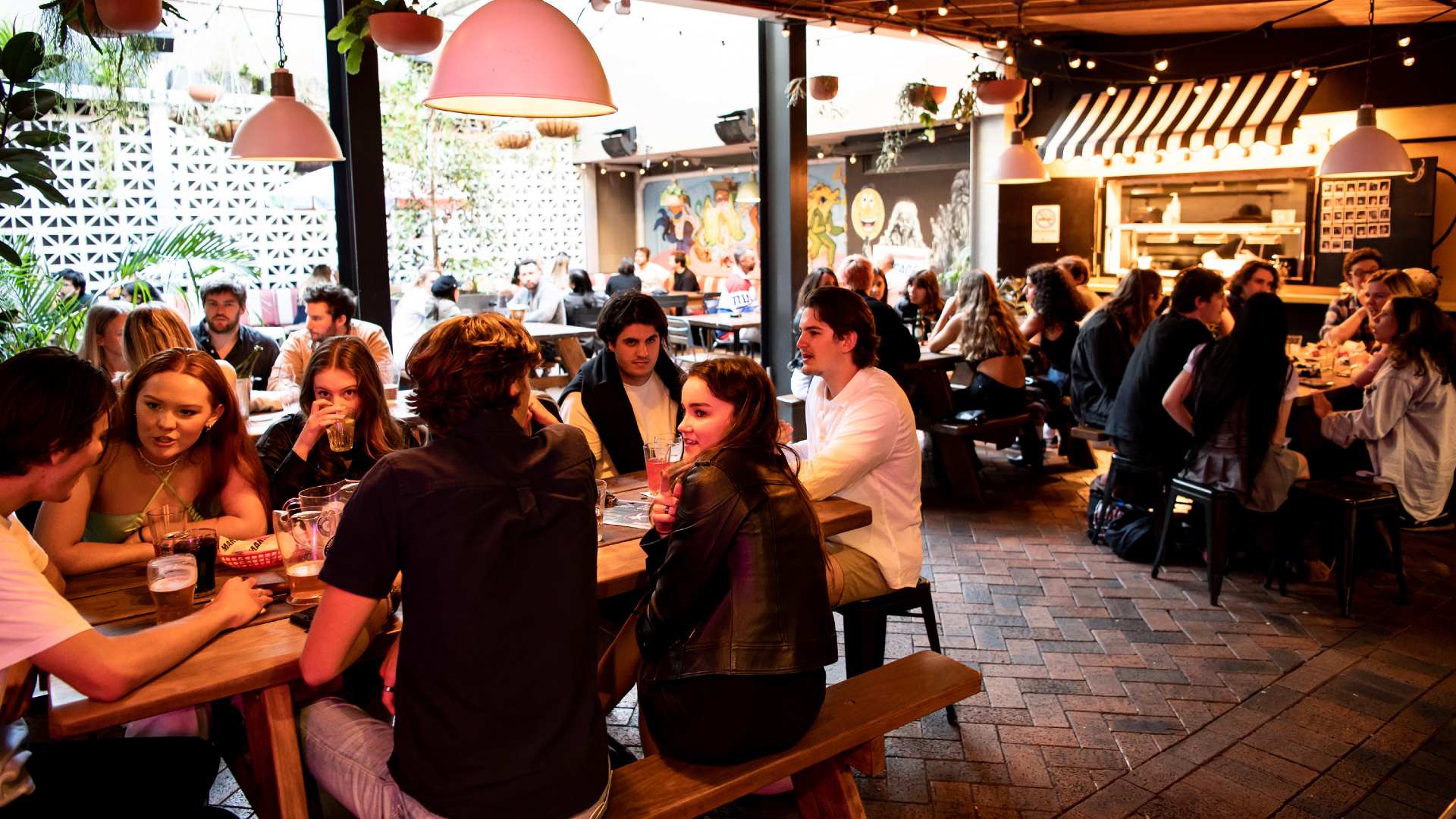 THE MARLBOROUGH HOTEL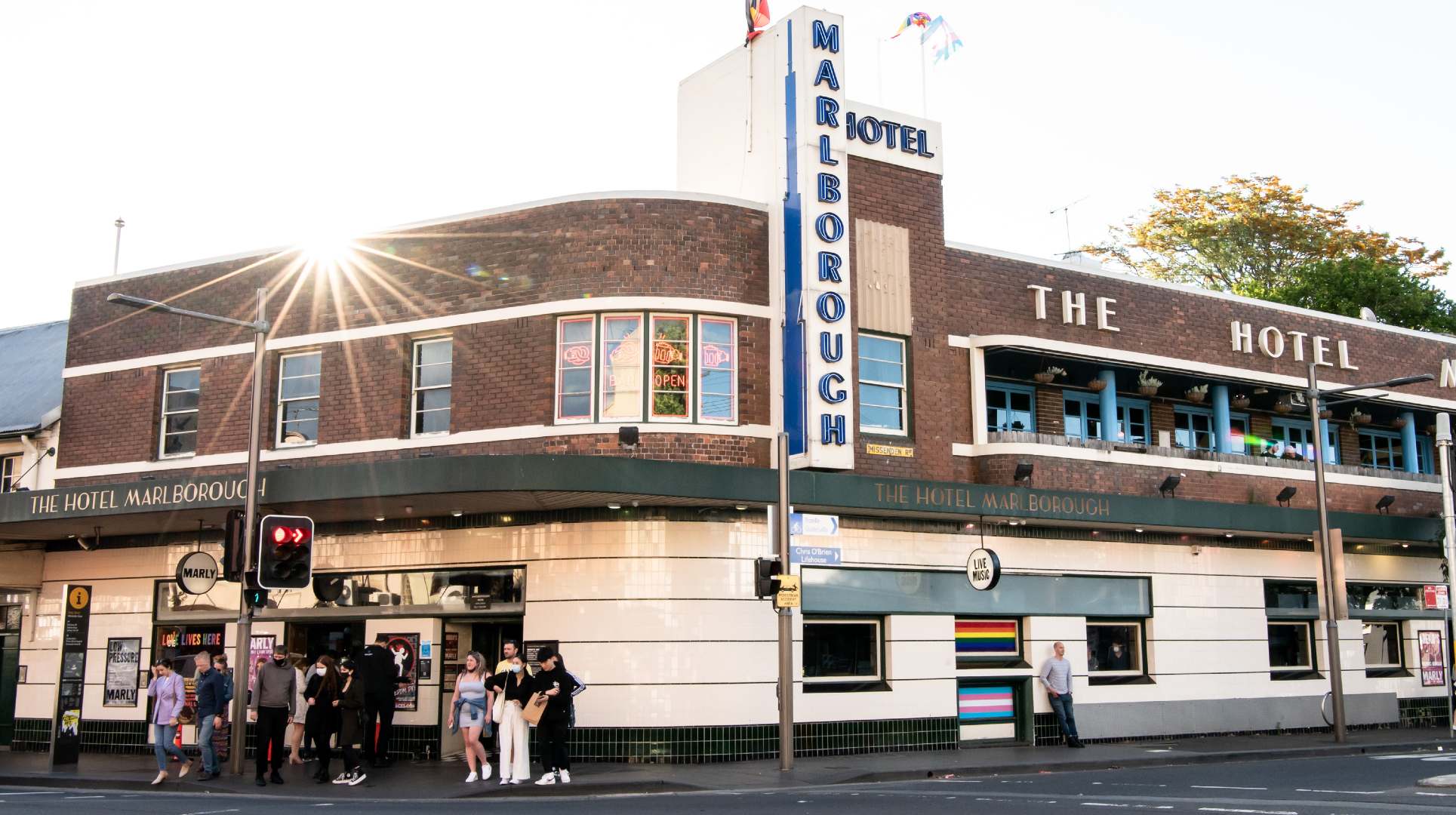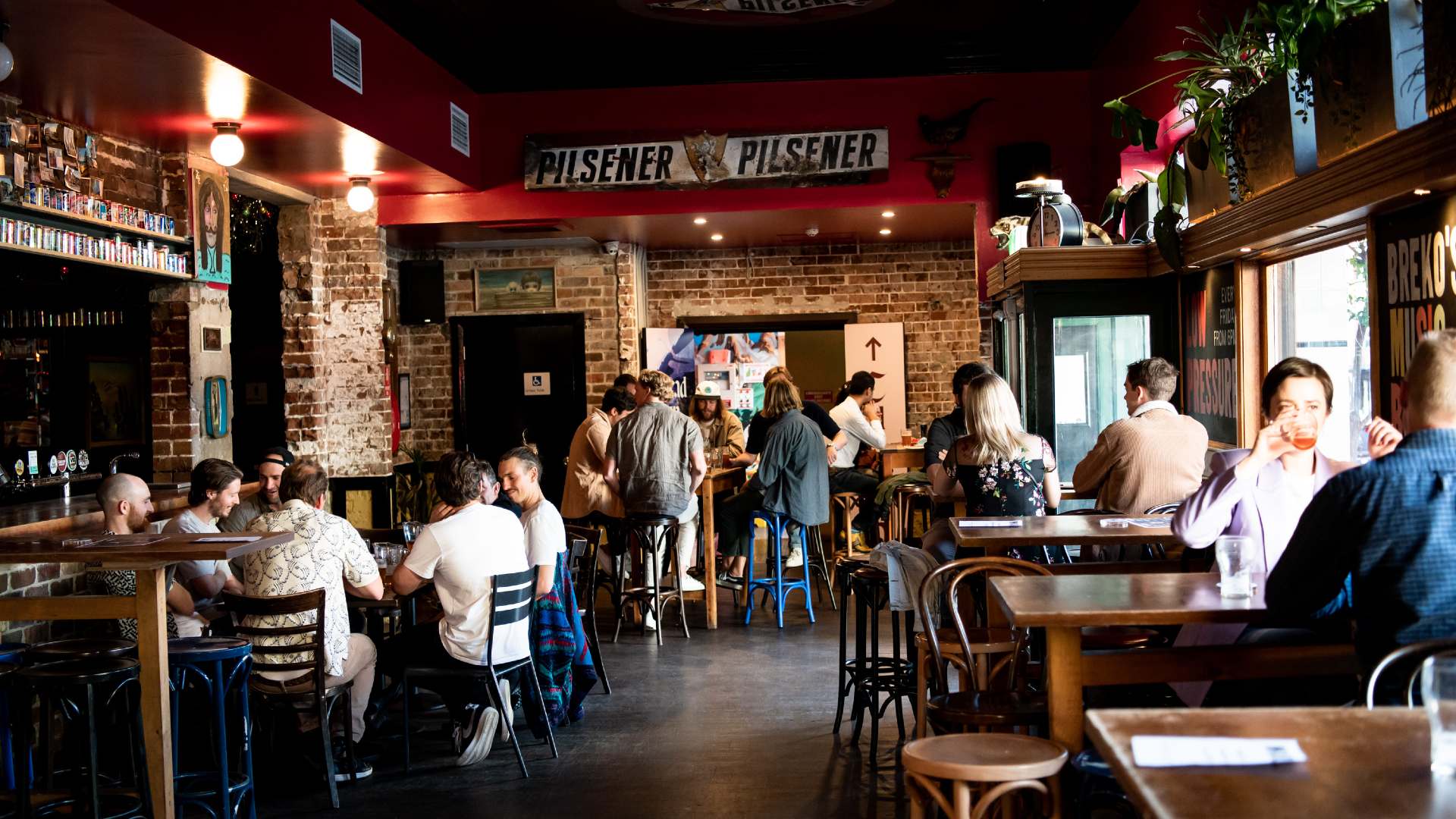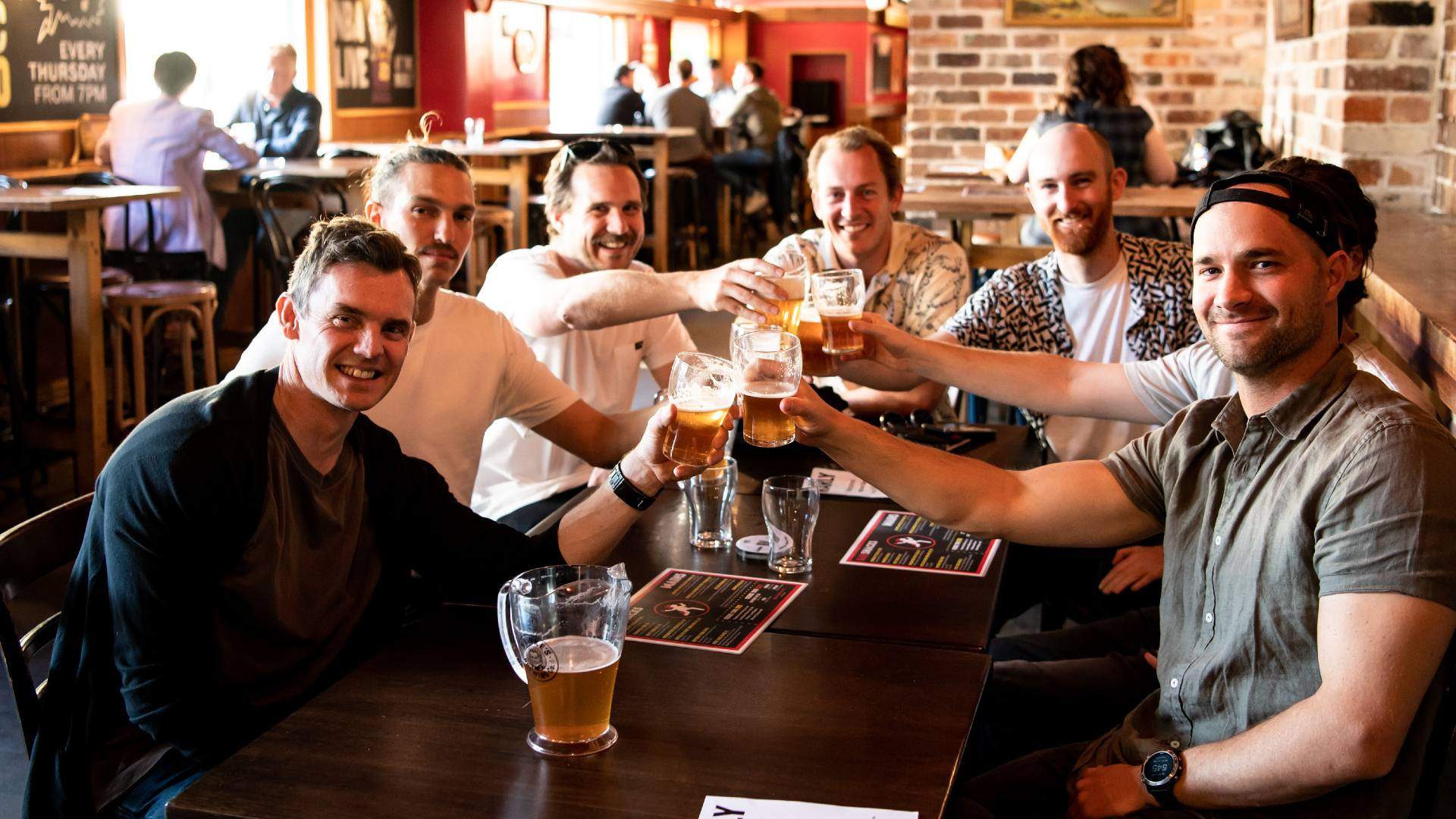 All photographs by Cassandra Hannagan
Published on October 18, 2021 by Ben Hansen