ARTS & ENTERTAINMENT
How Musician Ali Barter Taps into Her Creative Process
For the Melbourne-based singer-songwriter and former Triple J Unearthed winner, finding her creative self has been a long-honed one.
How Musician Ali Barter Taps into Her Creative Process
For the Melbourne-based singer-songwriter and former Triple J Unearthed winner, finding her creative self has been a long-honed one.
---
in partnership with

Ali Barter knows all too well that tapping into your most creative self doesn't always come easy. "I used to experiment a lot more," says Barter. "I'd play different instruments, I'd get on the keyboard, or I'd try and write to a concept. I was trying to find my pattern."
Along the way, she's discovered her ideal approach is a more organic one, gathering inspiration as she goes. "It starts off with words, maybe from watching a movie or having an interaction with somebody," explains Barter. "I'll jot them down, and then when it gets to the songwriting part, I'll sit down with an instrument, make up a melody and use these words that I've saved. Or new words come along."
We sit down with Barter to discuss her approach to the creative process and staying true to herself in music and in fashion.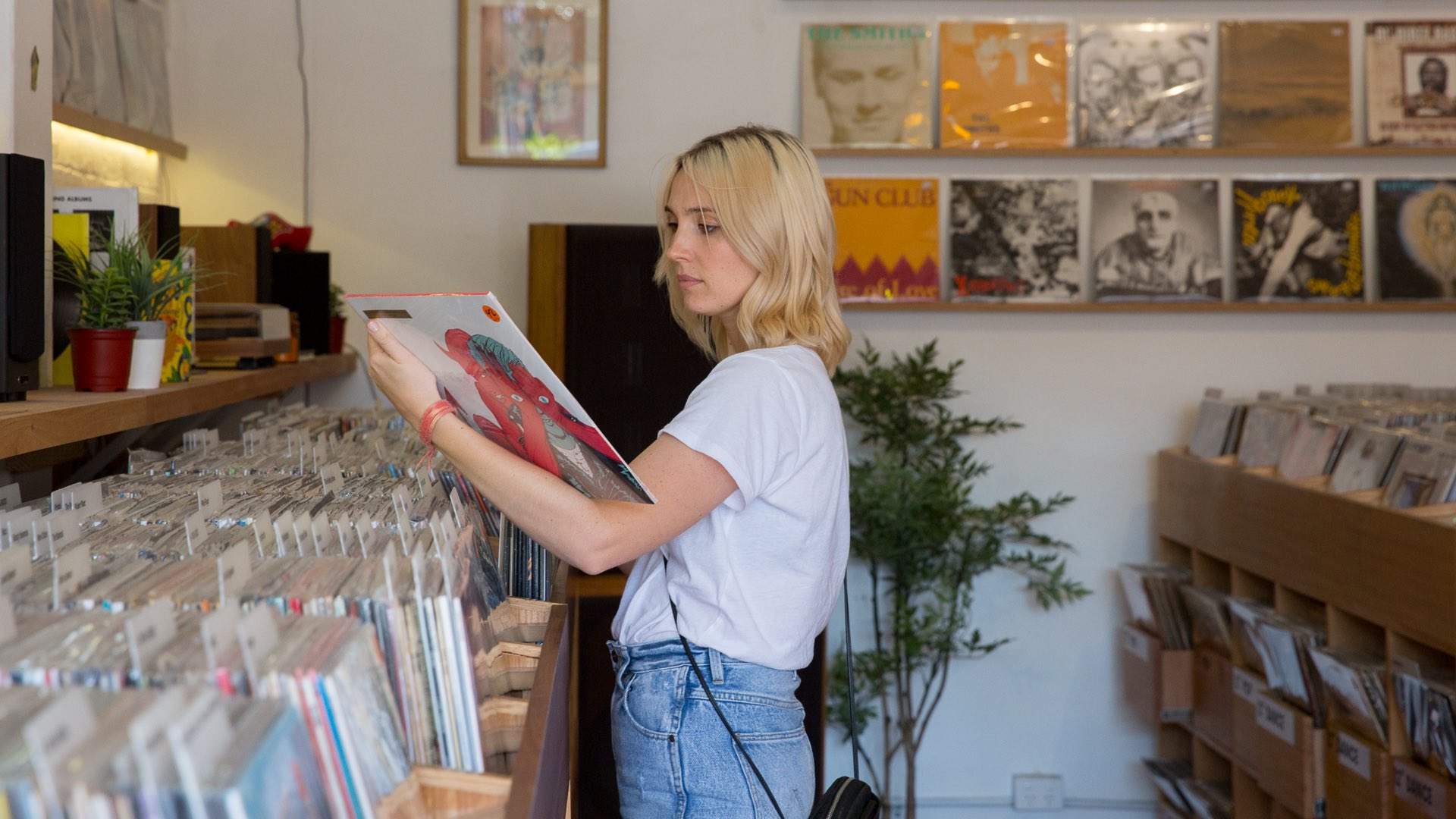 Some will tell you that routine and structure are creativity's best mates, but for this artist, it's the opposite. Between touring, songwriting, time spent in her Collingwood studio and all the other life stuff, Barter's day-to-day schedule is always changing, which means there's no chance of relying on a specific place or time of day to ignite that creative spark.
"My routine's all over the shop," she muses. "So it's more just about showing up, getting my notebook and guitar and being there. And something might happen, or nothing might happen."
The artist, who writes a lot with husband and producer Oscar Dawson, says she also draws plenty of inspiration from just being around someone she trusts creatively. "If Oscar's there and we're together, it doesn't really matter where we are," she says. "A creative space is really dependent on your attitude and who you're with."
"It's like when I go to band practice — we're just in an empty, sterile room, but because I'm there with three other musicians that I love to play music with, we'll end up being creative."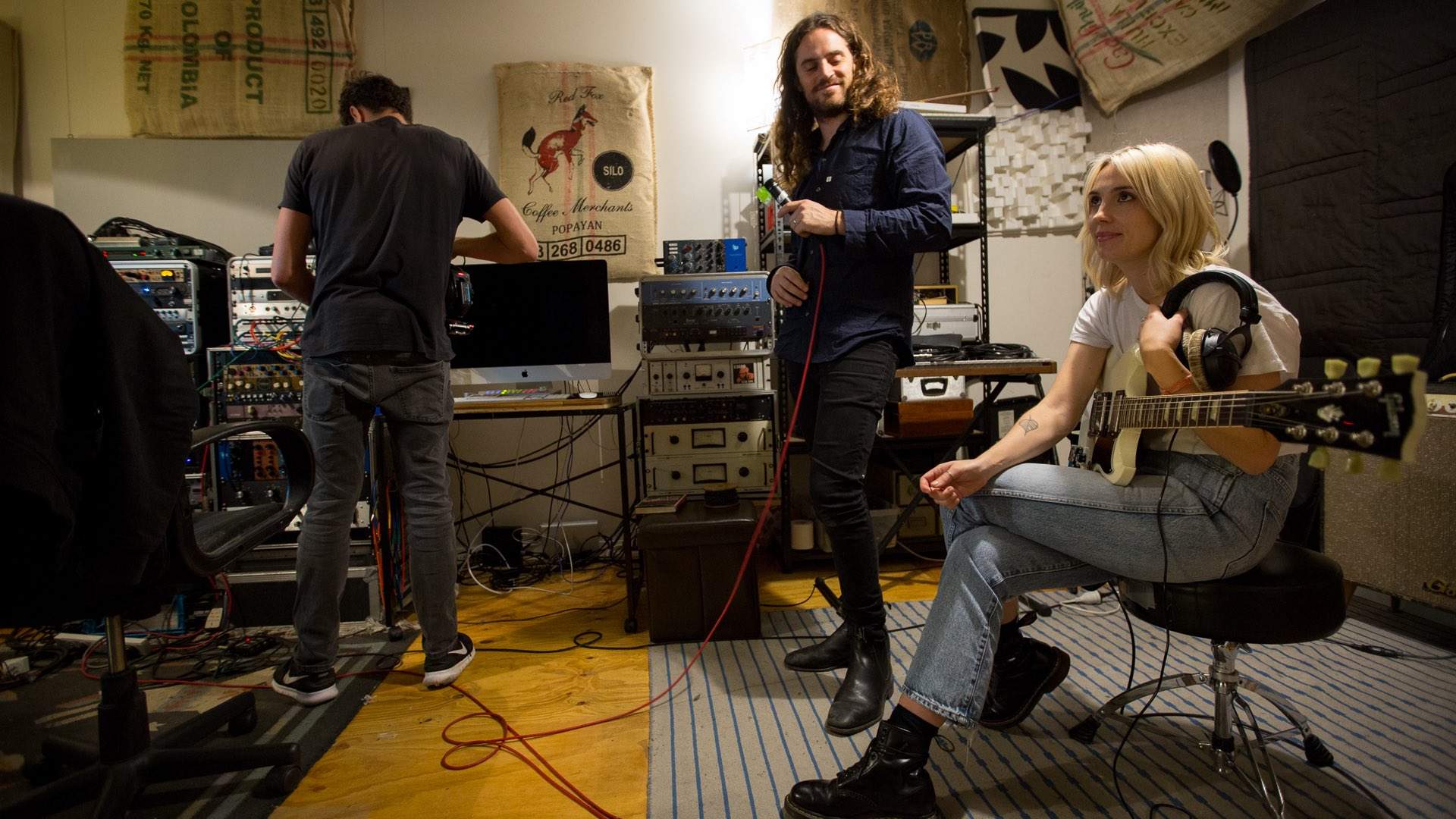 And, just as Barter's best work has come from sticking to her own guns in the creative process, the artist's discovered along the way that staying true to her own sense of style also inspires her most authentic work.
"I'm just really a jeans and t-shirt girl," she explains. "Sometimes I've tried to be a little bit more out there, but I never feel like myself. And I think it's the same with my music. Musically, if I've tried to be a bit more cool or fancy, I end up not sounding like myself. And with fashion, when I try and be something that I'm not, I don't feel like me."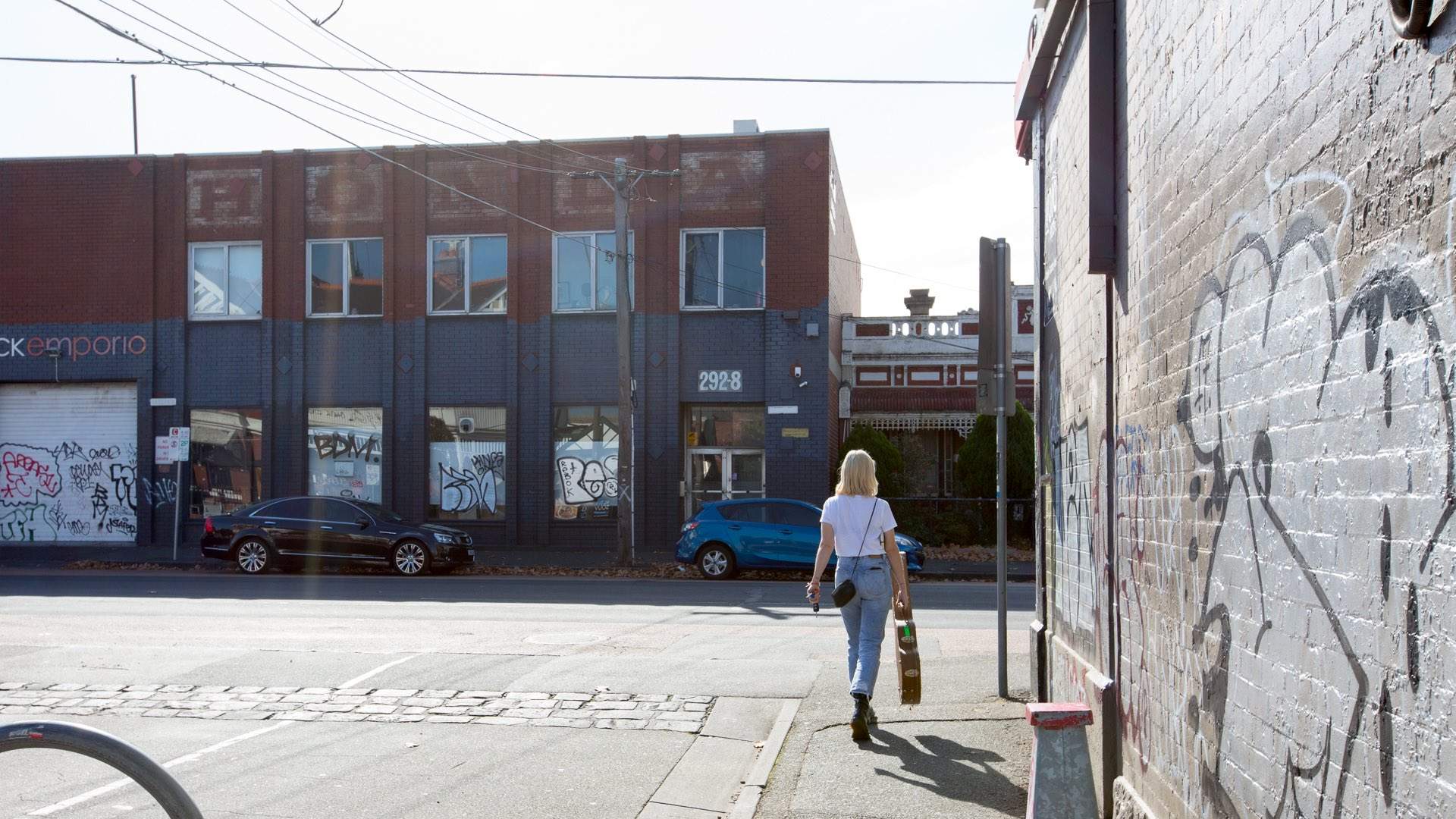 In Barter's wardrobe, denim has always been a staple. "I wear denim every day, it's like my work gear," says the singer-songwriter. "It's just such a functional but honest piece of clothing, you know?"
"I've started wearing these Wrangler jeans called Birkins, and I just wear them every day," Barter says. "They're high-waisted, cropped, not too tight and they look good with everything."

Listen to Ali Barter's music here, and find the denim that brings out the creative, innovator and gamechanger in you at The Iconic.
Images: Kate Shanasy.
Published on June 05, 2018 by Libby Curran