ARTS & ENTERTAINMENT
Meet the Seven Winners of This Year's Telstra National Aboriginal and Torres Strait Islander Art Awards
Find out who won — then vote for your faves in the Telstra People's Choice Award.
in partnership with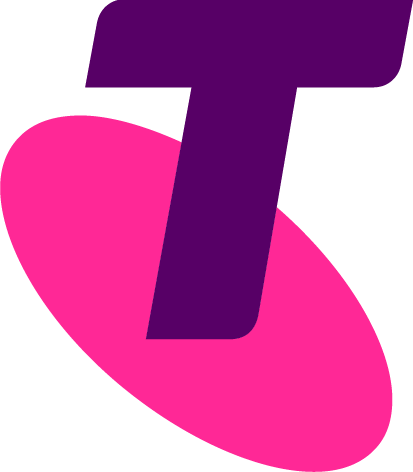 For 38 years, the Telstra National Aboriginal and Torres Strait Islander Art Awards (NATSIAA) has been recognising — and celebrating — First Nations artists. It's the longest-running and most prestigious awards of its kind in the country, highlighting the enormous and diverse talent of Indigenous artists from across the nation. In short, it's a big deal — and now, for non-Darwin dwellers, it's become even easier to catch the exhibition, thanks to Telstra NATSIAA's interactive virtual gallery.
On Friday, August 6, seven First Nations artists were announced as the winners for 2021. The awards ceremony was an online-only affair presented by journalist and proud Warlpiri woman Rachael Hocking. She announced the winners across seven categories, with each awarded artist sharing stories of culture, creation, connection, healing and Country through their art.
Telstra has proudly sponsored NATSIAA for 30 years, making it one of the most enduring arts partnerships in the country. To celebrate this year's NATSIAA-winning artists — and Telstra's partnership — we're taking a deep dive into the seven artists' practices. Check out their stories — and their winning artworks — below. Then, see all 65 finalists' works via the virtual exhibition, and vote for your favourite online in the Telstra People's Choice Award.

TIMO HOGAN, Lake Baker (2020)
Winner of the Telstra Art Award 2021 — prize $50,000
Pitjantjatjara man Timo Hogan took home the top gong: the major Telstra NATSIAA prize. Represented by not-for-profit, Aboriginal-owned art collective Spinifex Arts Project, Hogan paints his Country and its stories. His painting, titled Lake Baker (2020), depicts the site of Pukunkura (AKA Lake Baker), a salt lake located between traditional Spinifex Lands and Warburton in Western Australia. The artwork tells of the Tjukurpa — the dreaming, law and stories of Aṉangu culture, when Aṉangu ancestors took the form of people, animals and plants who, as they traversed the land, formed the landscapes. For the Pitjantjatjara people, the land is an inseparable part of their identity.
Today, Lake Baker remains an important, strictly men's site. In the work, this is shown through the Wati Kutjara Tjukurpa (Two Men Creation Line) as the two watch carefully as Wanampi (Water Serpent) departs his home and wraps his way around the lake's edge. Having grown up with stories of life in the Spinifex Lands and, later, visiting the lake with his father, Neville Niypula McArthur, Hogan paints it — and the cultural significance it holds — with authority. The site of Pukunkura now holds a strong paternal connection for the artist. Hogan says: "My father took me to Lake Baker, all around, rockhole and all. I know all these places...Millmillpa (dangerously sacred)."* Unlike the usually colourful works produced by Spinifex Arts Project artists, Lake Baker echoes those of lauded First Nations artist and Kukatja/Wangkajunga man Rover Thomas. It is a restrained, powerful — and deeply personal — work.
*'Spinifex People Spinifex Lands', p.123, exhibition catalogue, ReDot Fine Art Gallery in collaboration with Spinifex Arts Project, July 28, 2018.

BUGAI WHYOULTER, Wantili (Warntili, Canning Stock Route Well 25) (2021)
Winner of the Telstra General Painting Award — prize $5000
Kartujarra woman Buguai Whyoulter is from one of the last generations of Martu people to leave the desert. She grew up living a nomadic lifestyle — travelling from the Karlamilyi (Rudall River) region and along the midsection of the Canning Stock Route — through which she developed a deep knowledge of Martu Country. She eventually relocated to Kunawarritji Aboriginal community, located in the Pilbara region on the Canning Stock Route, where she resides today. It was here that she was first taught to paint in 2007. Whyoulter credits senior artists N Wompi and N Nungabar as central to her artistic development. She has since become an important artist in her own right and is considered one of the most established Martumili Artists. She's also no stranger to the Telstra NATSIAA, either, having had works selected as a finalist in the 2019, 2018 and 2013 awards.
The site of Wantili, a large round jurnu (soak) and linyji (claypan) near Well 25 on the Canning Stock Route, is a focus in much of Whyoulter's work. It is a significant site to the artist as it is close to her birthplace and she is a senior Custodian of the lands that surround it. Her work in this year's Telstra NATSIAA is titled Wantili (Warntili, Canning Stock Route Well 25) (2021), for which she was awarded the Telstra General Painting Award. The work has Whyoulter's signature delicate brushwork and is demonstrative of her intrinsic knowledge of and connection to her land.

DHAMBIT MUNUŊGURR, Bees at Gäṉgän (2021)
Winner of the Telstra Bark Painting Award — prize $5000
For a Yolŋu artist, Dhambit Munuŋgurr is unconventional. Blue pervades her recent works, a hue you won't often find in traditional Yolŋu art. This is because it's customary for Yolŋu artists to use natural materials, including ochre pigments, to paint Country and the stories it holds. So, while she uses the traditional material of stringy bark (with its fibrous texture showing through the paint), her art is unique by virtue of using acrylic paint. In 2005, Munuŋgurr was granted special permission to use acrylic after an accident left her in a wheelchair and she found it difficult to manoeuvre ochre. She was the first artist to use blue at Buku-Larrŋgay Mulka, the long-established art centre in the northeast Arnhem Land community of Yirrkala. According to the National Gallery of Victoria, when asked why she loves blue, the artist replied: "because the earth is blue, the sky is blue and the sea is blue".
The Yolŋu art custom Munuŋgurr does still follow is using art to reflect an artist's clan and Country. Her striking work Bees at Gäṉgän (2021) won this year's Telstra Bark Painting Award and is teeming with ancestral references. It depicts the sacred bees at Gäṉgän nesting in ironwood trees, watched over by black cockatoos and olive pythons. It is a visual representation of a conversation she had with her grandfather when she was a child.

MS M WIRRPANDA, Untitled (2021)
Winner of the Telstra Works on Paper Award — prize $5000
Ms M Wirrpanda was also a Yolŋu artist at Buku-Larrŋgay Mulka, and a respected leader of the Dhuḏi-Djapu clan of Dhuruputjpi in Arnhem Land. Her earlier career was spent painting Dhuḏi-Djapu miny'tji (sacred designs) that depict her land by following the traditional Yolŋu practice of using natural pigments on bark, ḻarrakitj (memorial poles) and yiḏaki (didjeridus). In 2012, she began documenting the lesser-known plant species she ate as a child through her art as a way to educate younger generations. It was these later works that helped Wirrpanda develop her own visual stamp.
Her Telstra Works on Paper Award-winning work Untitled (2021) is emblematic of her unique style and visual language and depicts the act of collecting shellfish in the mangroves. Her choice of medium — fibre-tipped pen on paper — eschews tradition, but the subject matter maintains the Yolŋu belief of art as an expression of connection to family, Country and to Wangarr (the period of ancestral creativity).

HUBERT PAREROULTJA AND MERVYN RUBUNTJA, Through the veil of time (2021)
Winner of the Wandjuk Marika 3D Memorial Award (sponsored by Telstra) — prize $5000
Western Arrernte-Luritja man Hubert Pareroultja and Central and Western Arrernte man Mervyn Rubuntja are prolific artists at Iltja Ntjarra Art Centre. Both are known for their vibrant, surrealist landscapes. Notably, Pareroultja took home last year's Wynne Prize for Tjoritja (West MacDonnell Ranges, NT), while Rubuntja has been a Telstra NATSIAA finalist in recent years. Now, the pair have collaborated on Through the veil of time (2021), which was awarded the Wandjuk Marika 3D Memorial Award as part of this year's Telstra NATSIAA.
Tjoritja stretches 161 kilometres west of Alice Springs and holds great cultural significance for the Arrernte people. In the art world, Tjortija was made famous by renowned artist A Namatjira. Now, Pareroultja and Rubuntja have reimagined the sacred site through their immersive, large-scale installation. The work is both commanding, due to its size, and fragile thanks to the delicate layers of watercolour on silk screen mesh. It signifies the site's importance and powerful cultural ties, and depicts an ancient landscape sculpted over time. For visitors heading to the exhibition IRL at Museum and Art Gallery Northern Territory (MAGNT), it allows you to walk within the layers of Tjorita, as if passing through time.

KYRA MANCKTELOW, Moongalba 11 (2021)
Winner of the Telstra Emerging Artist Award — prize $5000
As a Quandamooka woman with links to Mardigan of Cunnamulla and Vanuatu — and living in Logan, just south of Brisbane — Mancktelow's heritage is central to her practice. Her go-to method is printmaking, through which she explores her cultural history, traditions and identity. Represented by N.Smith Gallery, the artist just had her first major solo exhibition, Unsilenced, at Logan Art Gallery in June–July of this year. The show was an examination of the Blackbirding slave trade of South Sea Islanders in the 1860s, when tens of thousands of Pacific Islanders were taken to work on Queensland plantations, as well as a look at the ancestral ties that still hold. On her artist profile, she says: "The abiding theme of my art practices is bringing forth the untold histories of Australia, allowing for a greater recognition of the truth."
A similar look at Australia's troubled pasts underpins her Telstra NATSIAA-winning artwork, Moongalba 11 (2021). The haunting etching depicts children's uniforms to signify Australia's assimilation regimes whereby children were forced to leave their culture, heritage and families behind. Specifically, her work depicts the uniforms worn by children under a strict missionary regime in Moongalba, which were made from Tarleton — a fabric traditionally used to remove coloured ink from an etching plate. With this, Moongalba 11 symbolises these uniforms as a means to scratch away colour.

PEDRO WONAEAMIRRI, Live performance of Jilarti (brolga song), Pimirtiki (feather head piece), Imeuja (false beard), Tokwayinga (feather ball), Tjimirrikamarka (fighting stick), Tunga (folded bark bag) (2021)
Winner of the Telstra Multimedia Award — prize $5000
Melville Island-born artist Pedro Wonaeamirri was commissioned for the 2020 Biennale of Sydney. He has also had works on display at galleries around the country as well as overseas institutions such as the British Museum (UK), Commonwealth Institute (UK) and Kaplan & Levi Collection (USA). And, he has been a finalist in eight Telstra NATSIAAs. So it comes as no surprise that his collection of multimedia works — Jilarti, Live Performance of Jilarti (brolga song), Pimirtiki (feather head piece), Imeuja (false beard), Tokwayinga (feather ball), Tjimirrikamarka (fighting stick), Tunga (folded bark bag) (2021) — took home an award this time around.
A member of the Jilamara Arts and Crafts Association since 1991, Wonaeamirri works within the strong Tiwi practice of pwoja (body designs) using a kayimwagakimi (traditional Tiwi painting comb) to continue and celebrate Tiwi tradition. He also works across many mediums, including natural ochres on paper, linen and bark, print-making and carving, using Tiwi palette of red, yellow, white and black, which are made from natural ochre collected on Country. His 2021 Telstra NATSIAA submission is a celebration of his people.

Telstra is committed to supporting Australia's arts communities and has proudly sponsored NATSIAA for 30 years. Take a look at the virtual gallery and vote for your favourite artwork in the 2021 Telstra People's Choice Award via the website. For more information on the awards, check out our event. 
Top image: Timo Hogan, courtesy of the artist, Spinifex Arts Project Aboriginal Corporation and MAGNT.
Published on August 06, 2021 by Cordelia Williamson