ARTS & ENTERTAINMENT
Let Them Eat Cake Is Returning for Another Huge New Year's Day Party
The electronic music and arts festival is making a comeback on January 1, 2022.
Electronic festival Let Them Eat Cake managed an eight-year run of tune-filled New Year's Day parties before COVID-19 hit pause on its 2021 edition. But, you can bet it's making up for that skipped beat, announcing today that the festival will return for a huge comeback outing on Saturday, January 1, 2022.
The much-loved music and arts celebration returns to its Werribee Mansion home in just over six month's time. It is Australia's first New Year's Day festival that has been announced since the pandemic hit.
Organisers, Novel — the same minds behind Pitch Music & Arts and Smalltown — are yet to reveal full details about the event's music lineup, though they're aiming high, with festival director Daniel Teuma saying, "We want to ensure this is our best one yet."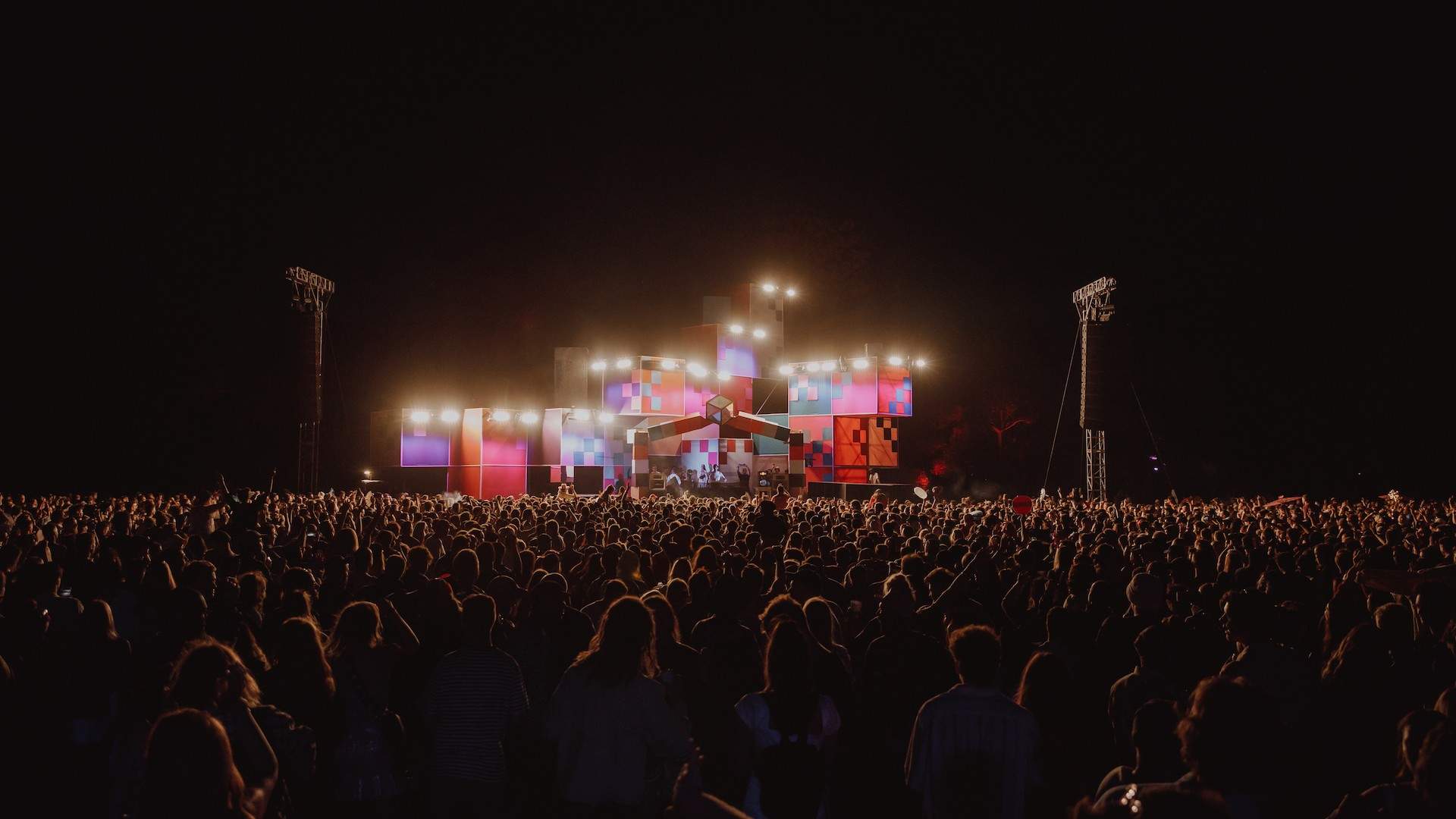 Teuma also hinted that the musical offering will be largely local, saying "with the uncertainty around international borders re-opening, we decided to take a more sensible approach to the lineup. We can't say too much, but we are confident our 2022 edition will have something for everyone." The crew at Full Throttle Entertainment will be making the music side of things extra memorable, installing what's set to be the biggest sound system in town on New Year's Day. There'll also be a diverse lineup of food vendors, curated specifically to complement the tunes, artworks and visuals under the organisers' new, more cohesive approach.
Delivering a finely tuned COVID-Safe festival has been top of the planning agenda — Let them Eat Cake 2022 will activate the sprawling Werribee Mansion grounds in a whole new way, with improved traffic flow and more opportunities for exploration beyond the main stage set-up. Under current public health guidelines, the new-look event would be allowed to safely host up to 7500 attendees.
Let Them Eat Cake will descend on Werribee Mansion on Saturday, January 1, 2022. Pre-registration for tickets opens from 4.30pm Tuesday, June 22, with pre-sale tickets up for grabs on July 6 and general tickets available from July 7. The full program will be announced in September — hit the website for details and to buy tickets.
Top Image: Duncographic
Published on June 22, 2021 by Libby Curran