NYE in the Park Is Returning to Camperdown to See Out 2021 with Pnau, The Presets and Spacey Jane
Say goodbye to 2021 and welcome in 2022 in Victoria Park, with Illy, What So Not, Chase Zera, Dena Amy and Mashd N Kutcher also on the bill.
If there's any way to exorcise 2021's demons after all that time spent in lockdown, staring at your own four walls and getting far too comfy on your couch, it's farewelling the year by dancing in a park at a huge New Year's Eve music festival. Thankfully, Camperdown's NYE in the Park is back on the agenda on Friday, December 31 — and it has just dropped its impressive lineup.
Forget your usual party playlist, Sydneysiders; instead, you'll be seeing Pnau, Illy, The Presets and Spacey Jane to see out the year. And, with dancing now allowed again — effective just two days ago, since Monday, November 8, in fact — get ready to unleash your best moves with all of your people to What So Not, Mashd N Kutcher, George Alice and more, too.
The event returns to Victoria Park once again for another music-filled NYE — spanning everything from electronic and dance to hip hop and indie pop tunes — with Poof Doof Drag Jamboree on hosting duties.
Also on offer: gourmet street food to keep up your sustenance, pop-up bars because all that dancing is thirsty work, and a VIP garden experience if you're keen to fork out more for a closer spot to the stage, your own private viewing garden, and access to a curated cafe and cocktail bar.
And yes, it's shaping up to be a big few months for music festivals across NSW. NYE in the Park's return follows Yours and Owls' confirmation that it'll be back in Wollongong next April, as well as the announcement of new touring pride fest Summer Camp that'll hit Sydney in February. Best get your sneakers ready.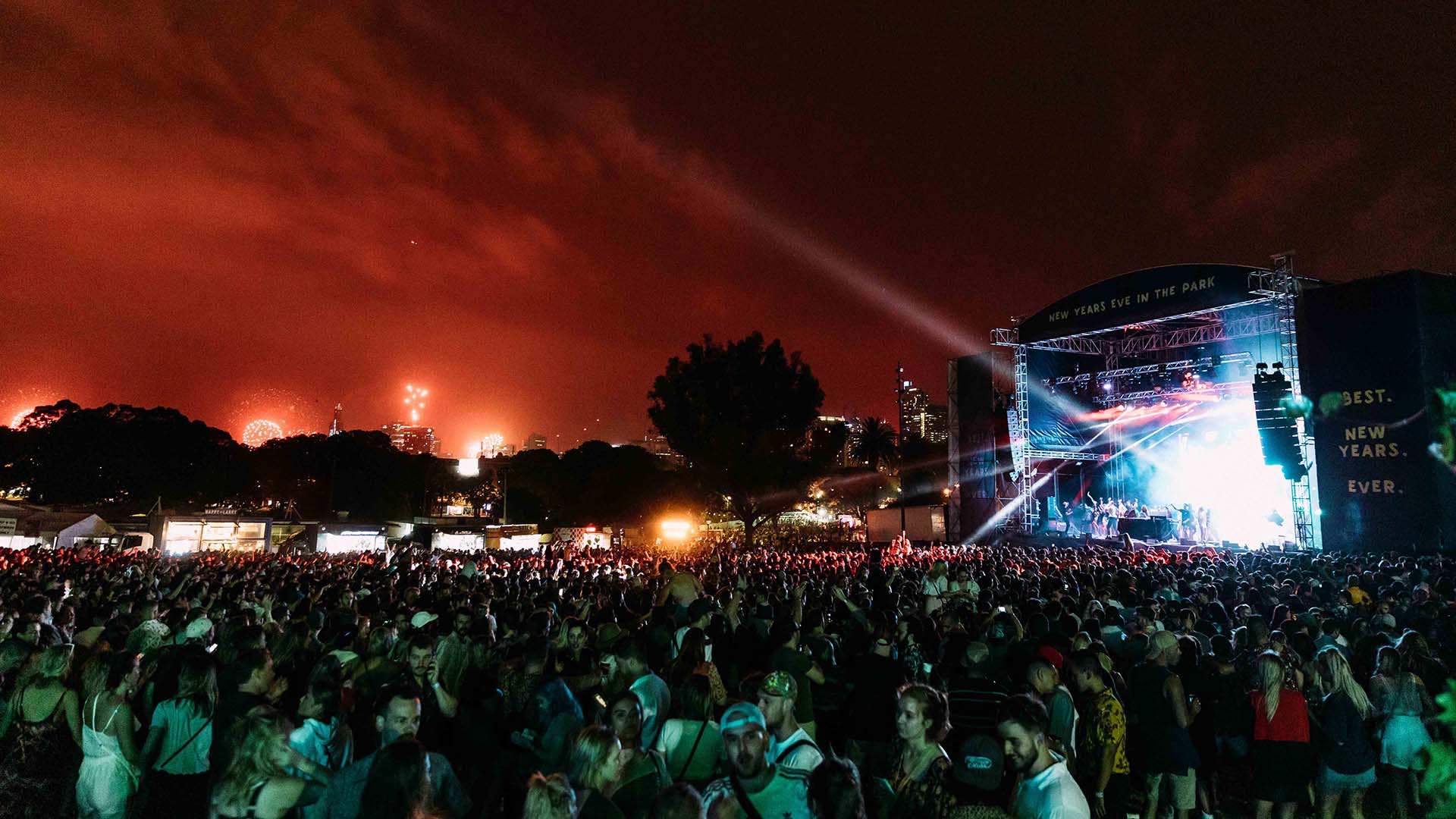 NYE IN THE PARK 2021 LINEUP
Pnau
Illy
Spacey Jane
The Presets
What So Not
Chase Zera
Dena Amy
George Alice
Jim the Kween
Kinder
Mashd N Kutcher
Sumner
Thandi Phoenix
Yo! Mafia
Poof Doof Drag Jamboree
NYE in the Park will hit up Victoria Park, City Road, Camperdown on Friday, December 31. Pre-sale tickets are available from 12pm on Thursday, November 11, ahead of general ticket sales at 6pm on November 11. For more information or to sign up for pre-sales, head to the festival website.
Images: Jordan Munns.