ARTS & ENTERTAINMENT
Nine of the Most Memorable Events to Hit the Sydney Opera House Over the Past Five Years
Take a trip down memory lane.
in partnership with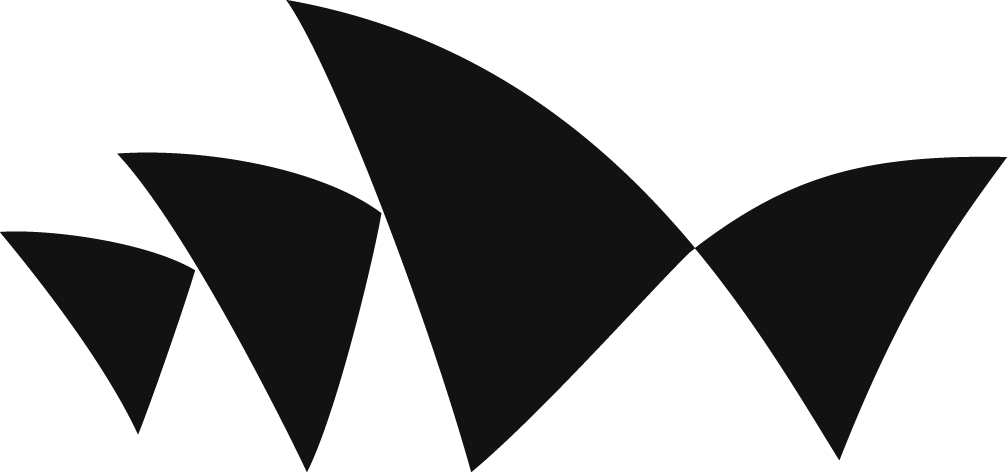 For a lot of us, this year has been a time of reflection, much of which saw us reliving the glory days while we wait for life to get back to normal. For the arts lovers among us, that probably meant harking back to all your days watching live theatre, catching a panel discussion, head-bopping to live tunes and throwing shapes in sweaty mosh pits. Here at Concrete Playground we've been reminiscing about some of the standout gigs we've been to in past years and it's gotten us pretty damn excited for the new memories we'll be making come 2021.
So, we've teamed up with Sydney Opera House to celebrate its reopening. The iconic Aussie arts venue is inviting you to share the most memorable moments you've had there — either within its walls or on its steps. Then, in January, a selection of the best moments will be projected onto the sails. All you need to do is share your favourite memory via the website, email or social media along with #MySydneyOperaHouse.
We jumped on board, too, so if you need some inspiration, check out nine of our most memorable Opera House events over the past five years. Then, take your own trip down memory lane for the chance to have your moment splashed across the sails for all of Sydney to see.

DANCE RITES, 2019
It's only been running for six years, but the annual dance competition has become a firm favourite on Sydney's events calendar. First Nations dancers and musicians travel from north-east Arnhem Land, the Torres Strait and just down the road to perform in a temporary sand pit positioned by the Opera House steps in a celebratory exchange of cultures. Hundreds of performers compete for various prizes, and in 2019 the top gong was presented to local dance group Muggera, from NSW. You might know its founders Darren and Jax Compton from NITV's Move It Mob Style or Yabun Festival. Seeing Darren and Jax's group recognised at the city's iconic building was a moment of local pride.
Emma Joyce, Branded Content Editor

SOLANGE, 2018
The force that is Solange was evident when she first took to the stage at Sydney Opera House. Sure, we knew it before, but not quite like this. The gig was visually arresting, with movement as much a part as the music. Combine that with the show's main songbook, A Seat at the Table, and its themes of race and womanhood and it was one hell of a gig. Each song bled into the next, making for one super-slick, seamless sonic delight, only to be heightened by the monochromatic costumes, perfectly timed dancers and dramatic red light swathed across the stage. Having been to both of Solange's sell-out Sydney shows, I left both astounded by her genius. The 2018 gig was a feast. The 2020 one? Well, it was one of the last big gigs Sydney saw this year, which holds a weight of its own.
Cordelia Williamson, Branded Content Producer

'IN THE HEIGHTS', 2019
Without trying to trivialise all the bad things that have happened this year, the delayed release of the In the Heights screen adaptation was a huge disappointment. But it made me all the more grateful for having seen the Blue Saint Productions tour for Sydney Festival. I only managed to nab standing room tickets, but it turned out to be a blessing in disguise — because as soon as the show began, with the colourful mix of Latin rhythm, rap, hip hop and soul music, you wanted to be on your feet grooving along. It was captivating and joyful — and, at times, searing, as the characters deal with themes of loss, racism and identity. If I wasn't already convinced of Lin Manuel Miranda's genius from listening to the Hamilton soundtrack on repeat, witnessing this revolutionary show (and learning he wrote the first draft in college) was the final stroke.
Melanie Colwell, Branded Content Editor

DAWN CHORUS, SYDNEY PHILHARMONIA CHOIRS, 2020
Despite 2020 being the year of minimal gigs, Sydney Philharmonia Choirs' Dawn Chorus is one that stands out from more than a decade of gig-going. The one-off concert took place on the Monumental Steps and, despite being at the crack of dawn (literally) and the pretty grim weather, it drew quite the crowd. I hadn't woken up that early for a while — 5.30am after a night out ain't easy for some. But, huddled for warmth on a summer's morning, we all stilled as soon as the a cappella voices echoed through the dark. It was a no-frill performance; pure vocals backdropped by the Opera House sails and using the naturally theatrical lighting of sunrise. I can't recall if the sun actually burst through the clouds at this moment but, as the choirs sang Dolly Parton's gospel-style ballad 'Light of a Clear Blue Morning', it sure felt as if it did.
Cordelia Williamson, Branded Content Producer

TEN YEARS OF FUTURE CLASSIC, 2015
It was only five years ago, but 2015 feels like another age. Touch Sensitive's 'Pizza Guy' was on heavy rotation. Chet Faker was still chill with his stage name. And baby-faced Harley Streten was riding high off the back of his debut album Flume. It was an exceptionally good time for Redfern-based record label and artist management company Future Classic — the glue sticking these artists (and many others since) together. For Future Classic's ten-year anniversary, it was awarded prime real estate during Vivid Festival on the Western Broadwalk for an openair gig packed with partygoers and supporters. And what a way to blow out the candles. Sydney had recently adapted to its new lockout laws, but there was a sense that the party spirit couldn't be dampened.
Emma Joyce, Branded Content Editor


KAMASI WASHINGTON, 2019
If you're a fan of the dizzying afrofuturist neo-jazz genius that is Kamasi Washington, then you'll probably already know how good his 2019 gig in the Opera House Concert Hall was — even if you weren't there. The LA tenor saxophonist has played at the House a couple of times, taking to the stage with his eight-piece band. Last year, it was all about Heaven and Earth; Washington's two-and-a-half-hour double album that gets to the belly of progressive improvisational jazz. The solos were some of the most exciting and raw musical experiences I've had, particularly the two drums. It was a mind-blowing, quasi-cosmic performance of freeform jazz, funk and hip hop. It left no question that Kamasi Washington is an artist in his prime — and of his time.
Cordelia Williamson, Branded Content Producer

'BARBU', CIRQUE ALFONSE, 2017
When I went to see Quebec-based troupe Cirque Alfonse perform Barbu in 2017, I was, somewhat (naively it turns out) anticipating something akin to Canada's most famous circus export. But Cirque du Soleil this was not. It started fairly predictably — trampolining, trapezing, juggling — before descending into utter, yet carefully choreographed, chaos. There were four men roller skating while pulling each other along by their luscious beards. Someone dressed in a mirror-ball spinning around the circular stage inside a giant hoop. The two female acrobats performed a contortionist duet on a pole and an elder gentleman performed comedic skits in platform heels with his rodent accomplice. And most of this happened with the ensemble wearing barely anything  — and, at some points, nothing at all — soundtracked by the increasingly frenetic stylings of a live three-piece band (a DJ/violinist, a guitarist and a whip-clad, corseted drummer). On the screens around the room, video footage played of naked people running through meadows. Despite it happening in The Studio, one of the Opera House's smallest spaces, it was impossible to know where to look. Barbu was astonishing in many ways, from the impressive strength of the performers to how each feat was more random, bizarrely erotic and death-defying than the one before. It was unlike anything I had ever seen before — or since.
Melanie Colwell, Branded Content Editor

THE DEEP PURPLE POOL HALL, 2015
We can thank Ben Marshall for a lot of fond memories at Sydney Opera House over the years — including seeing Tame Impala perform by the steps, blissing out to Sufjan Stevens and chanting back at The Preatures' cover of The Angels' 'Am I Ever Gonna See Your Face Again?'. But one of the quieter wins of his reign as curator of Vivid Live was introducing a space at the House where we could get a well-made cocktail and shoot the breeze with our besties. In 2015, Marshall invited the team from Tio's and The Cliff Dive to create a pop-up bar in the Concert Hall's northern foyer with pool tables, soft furnishings and DJs. It's where we debriefed. Where we formed new friendships and solidified old ones. It's where we fell back in love with Sydney and its capacity to transform the city's landmarks in winter.
Emma Joyce, Branded Content Editor

PAUL KELLY AT THE FORECOURT, 2017
It doesn't get much more Aussie than seeing our country's bard performing at the foot of the Opera House. Paul Kelly's music is loved because it is Australia put into song. Though he was promoting his latest album Life Is Fine, his hits were what really entranced the crowd. He indulged us, too, playing songs like 'To Her Door' and Australia's Christmas anthem 'How to Make Gravy'. But, for me, it was 'When I First Met Your Ma' that made this one of the most memorable gigs in my young lifetime. What I deem to be one of the greatest love songs had me crying. But it wasn't just the tune, rather the sum of its parts — the setting sun, the glistening Sydney Harbour, the Opera House sails behind me and Kelly's live tunes sung unapologetically with an Aussie twang. At the risk of sounding completely sappy, it was a moment of true pause; one where you forgot about what's on next or that thing you messed up two days ago and you're just there — absolutely loving it.
Cordelia Williamson, Branded Content Producer

Relive your most memorable Sydney Opera House moments and share it via social media with the hashtag #MySydneyOperaHouse. Or, submit your entry to the competition via the website, email to [email protected]. It can be a photo, video, drawing, a written story, an illustration or an audio — just get creative. Submissions close Thursday, December 31 2020.
Top image: Hamilton Lund
Published on December 17, 2020 by Concrete Playground