ARTS & ENTERTAINMENT
Seven Free Mardi Gras Events to Check Out This Month (That Aren't the Parade)
Celebrate the LGBTQIA+ community without breaking the bank.
Seven Free Mardi Gras Events to Check Out This Month (That Aren't the Parade)
Celebrate the LGBTQIA+ community without breaking the bank.
in partnership with

Sydney's annual Gay and Lesbian Mardi Gras festival is back for 2020, and it's bigger and more glamorous than ever — with even more glitter, too. The program is so jam-packed that it's hard to know where to start, especially if you're trying to do it all on a budget. Fear not, there are heaps of free events happening across the city, and that isn't counting the legendary parade on Saturday, February 29.
Here are our picks for the top seven free Mardi Gras events to check out this month — think live gigs at dusk, queer-focused art exhibitions and all-night raves.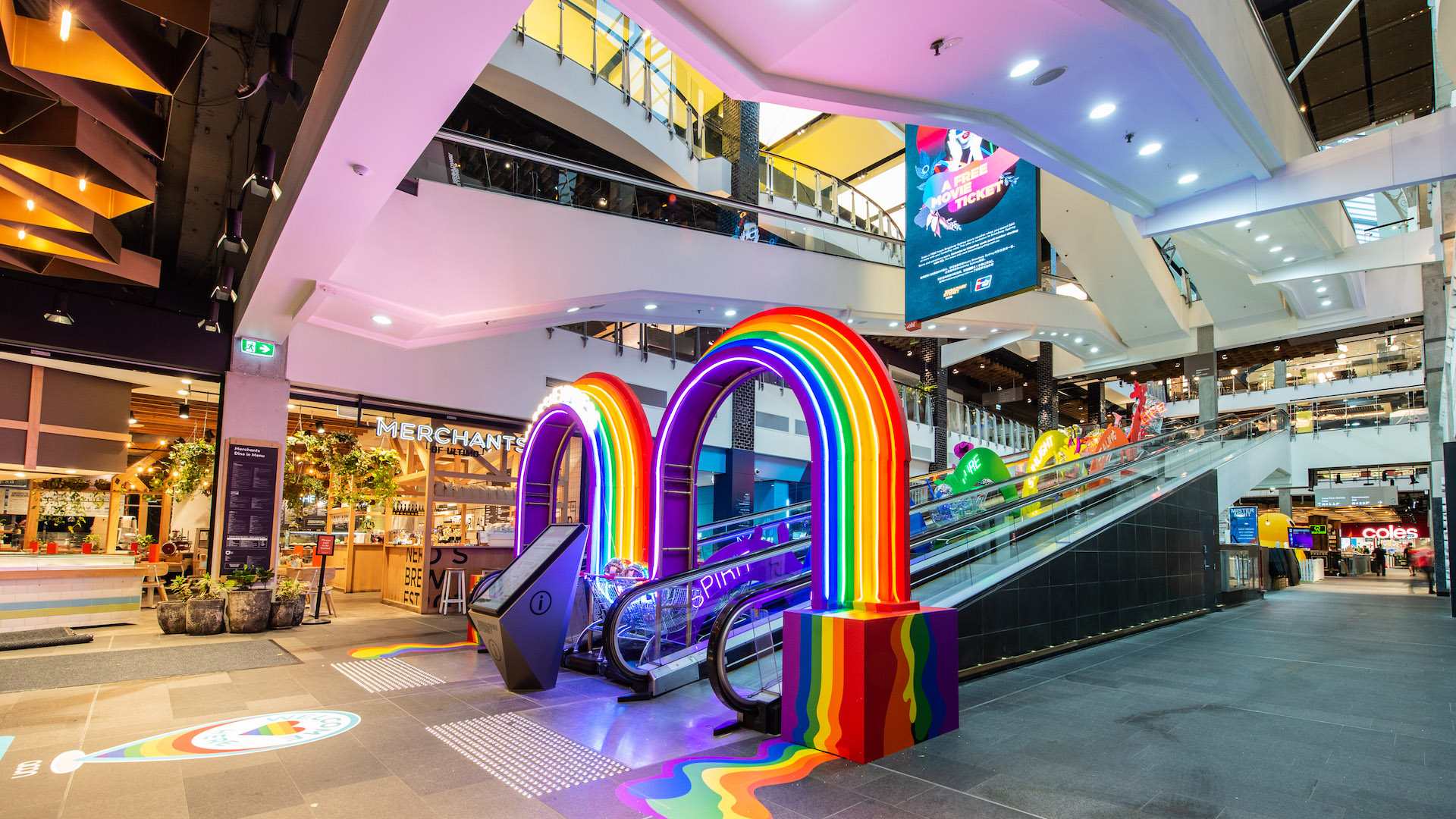 BROADWAY SYDNEY'S MARDI GRAS FESTIVITIES
This year, Broadway Shopping Centre is putting on heaps of free events, installations and specials to celebrate the LGBTQIA+ community. Throughout the next few weeks, you can expect 'Bingay' bingo nights, with prizes like Sephora beauty hauls and vouchers from Hoyts, Kmart, Broadway Sydney and more, plus iconic 'mega-drag' performances by the likes of Hannah Conda, Minnie Cooper, Decoda Secret and Tora Hymen. There will also be two nights dedicated to Broadway-inspired show tunes on February 19 and 26. It'll all culminate on parade day — Saturday, February 29 — with a big ol' DJ bash and roaming 'queens'. While you're here, check out the rainbow travellator and don't miss the massive 20-metre streamer and disco ball installation hanging from the ceiling. To check out the entire program and events happening, head here.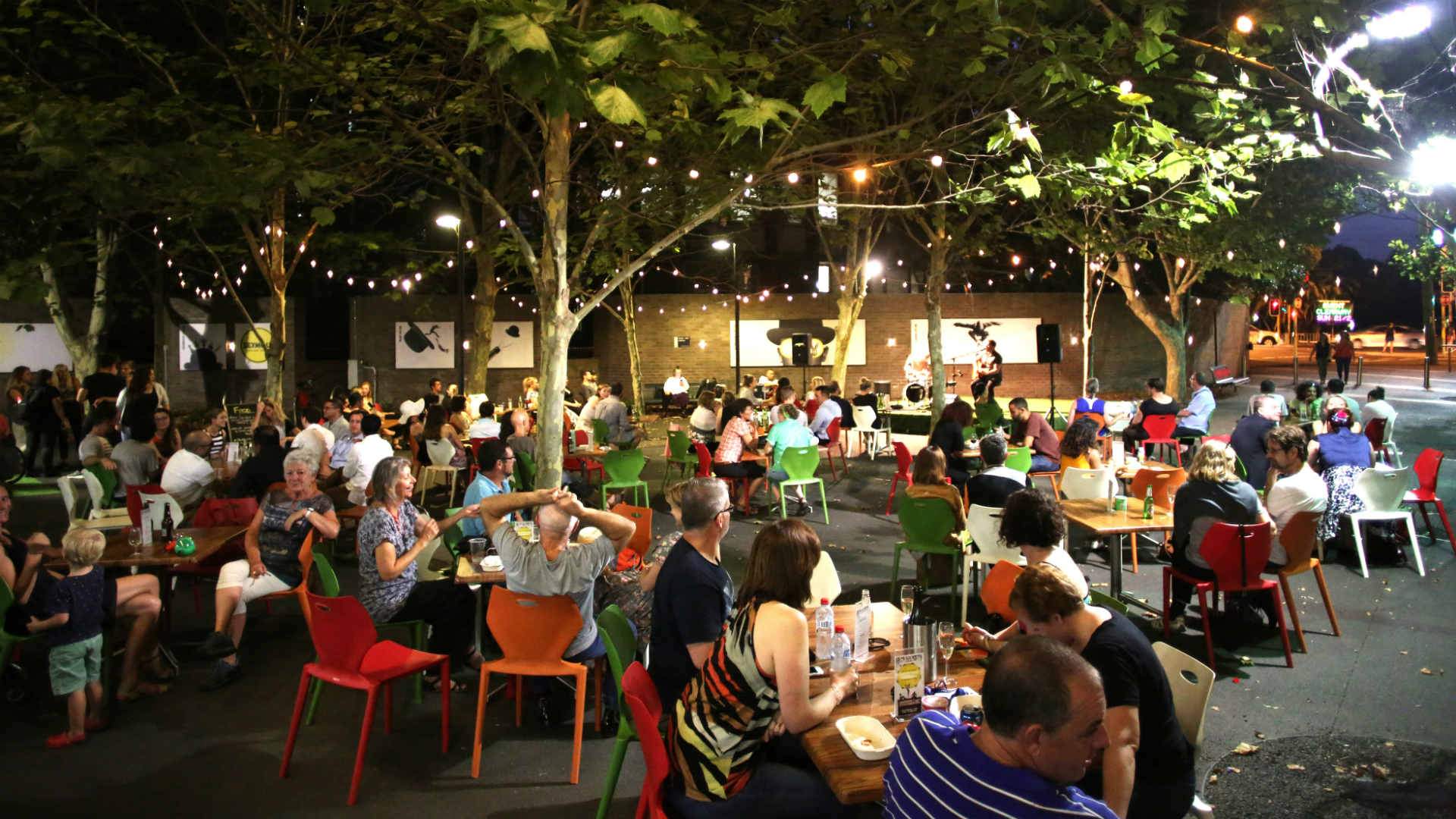 MARDI GRAS COURTYARD SESSIONS
A lineup of free gigs is also on offer at The Seymour Centre. Its courtyard sessions are a regular facet of Sydney Mardi Gras and a favourite among inner west locals. The performances will take place at dusk across the weekend of February 21–23 and again on February 28, with a high energy program of LGBTQIA+ artists taking the stage — those include Queer Trailblazers featuring Gussy, Moonsign and MEER; Queer As Fvck featuring Gaia Rising, Lauren Neko and DJ Scruffamudda; and Not Just Grrrls by Sad Grrrls Club. There'll be an outdoor bar with ice-cold drinks and vintage games to enjoy with these performances, too. And it's all dog-friendly. To check out the full schedule and details on each act, head here.

KOORI KICK ON CLUB NIGHT
The Seymour Centre is hosting quite a few parties for Mardi Gras, and many of them are free. Celebrating the queer First Nations community is the Koori Kick On Club Night, which is happening on Saturday, February 22. It's kicking off from 10pm and going till the wee hours. It's the official afterparty for the Sissy Ball (at Enmore Theatre) and will see both established and emerging performers take the stage. DJs Wiradjuri Platinum Mixerz, Dyan Tai and curator Felicia Foxx will keep you dancing all night. And it's all absolutely free with no booking necessary.

AGNSW: QUEER ART AFTER HOURS
Another staple in the Mardi Gras lineup, AGNSW's Queer Art After Hours is an annual celebration of the LGBTQIA+ art community — and is now in its fourth year. The powerful presentation of art and culture follows this year's festival theme, 'What Matters', and includes performances, music, talks and installations. This year, you can delve into 20 years' worth of the gallery's film program with showings of queer shorts, and explore the archives of queer art history. Interactive workshops, tours and pop-up bars are on the docket, too. The full program will be announced soon, so keep an eye on the website.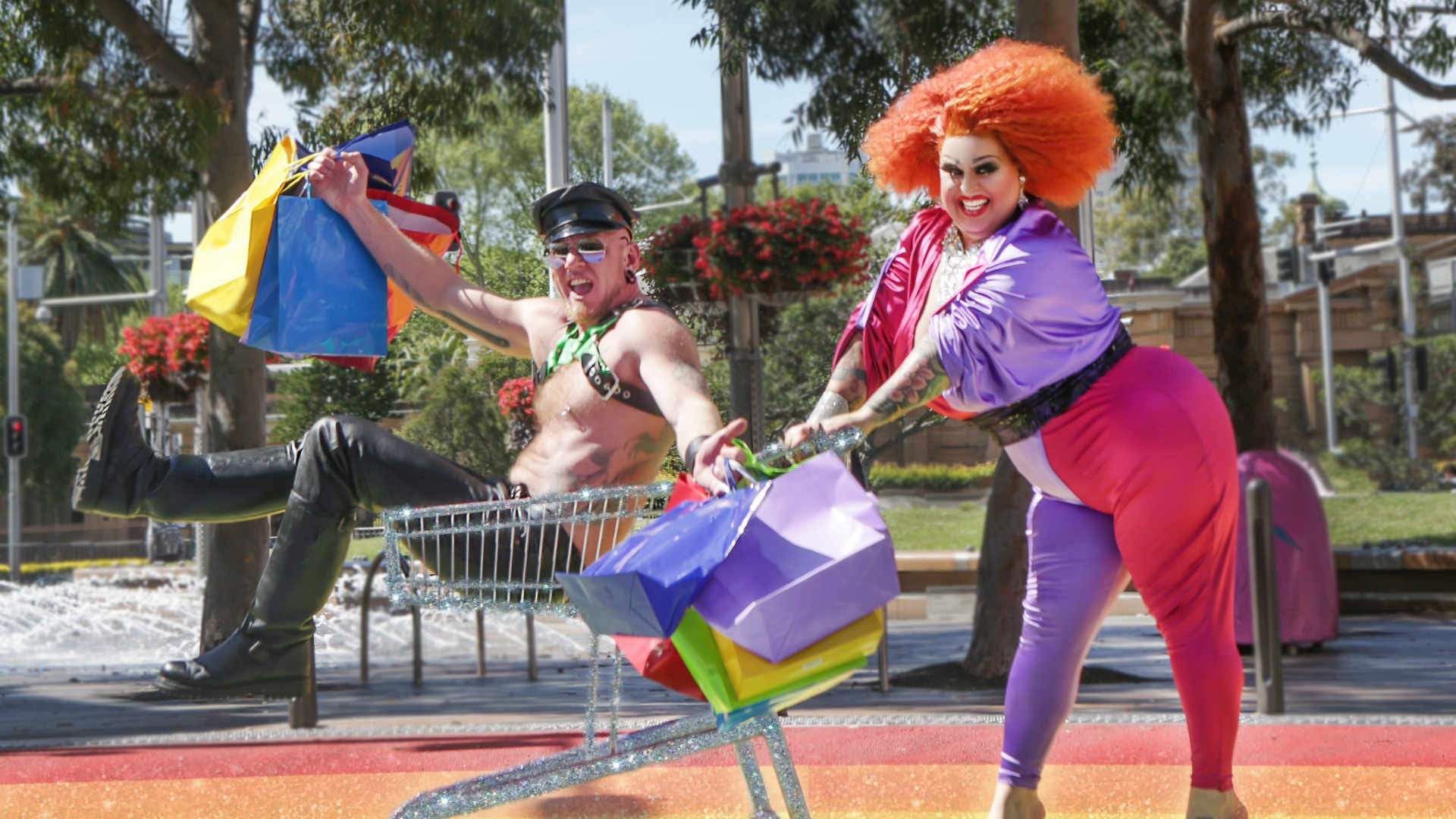 OXTRAVAGANZA
Oxtravaganza also returns to Darlinghurst for its fourth installation this Mardi Gras on Saturday, February 22. The massive event brings together over 100 local businesses, which each put on its own curated lineup of cabaret, DJs, outdoor music and exhibitions, plus food and drink deals and retail promotions. Don't miss the Glittering Mile exhibition, which includes historical posters and photos of Oxford Street during Mardi Gras in the 70s and 80s. And, this year, the venues will be collecting for the charity partner, ACON — the state's leading HIV and gender diverse health organisation — so you can have fun and do some good at the same time.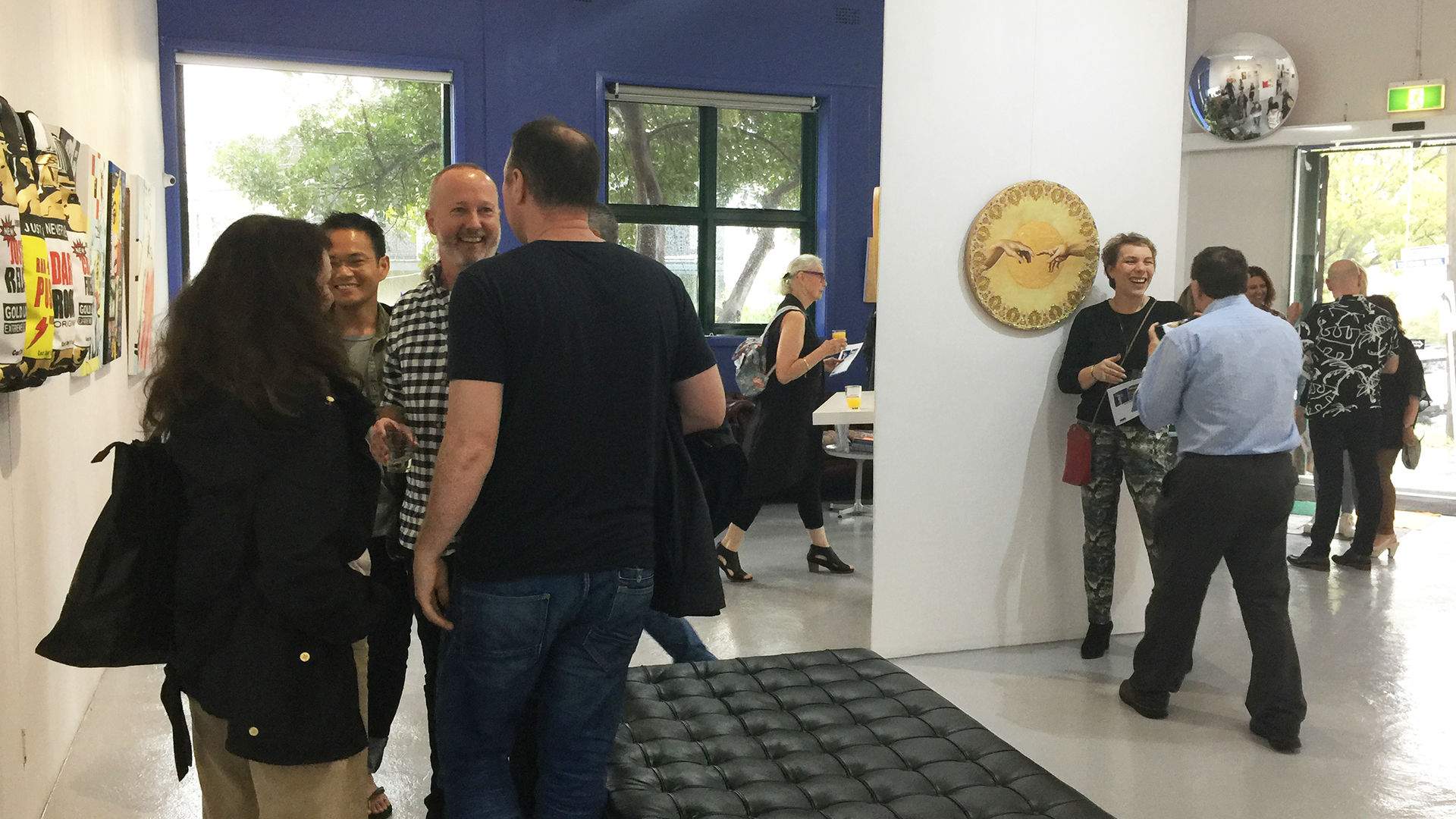 MISPLACED AND DANGLING EUPHEMISMS
The inner west suburb of Camperdown is getting in on the action this year, too, thanks to Artsite Galleries and its presentation of the exhibition Misplaced and Dangling Euphemisms, which is on show until Sunday, March 1. The display is themed around euphemisms and visual linguistics and the way these inform rhetoric, politics, stigma and change. Artists on display include locals Jamie Cole — his artworks are titled State of Stigma (series 2020) and Men I've undressed (series 2019) — and Murat Urlali, who embraces kitsch and camp and draws on ancient Persian enamel techniques. The exhibition is open every Thursday to Sunday from 11am–5pm and is a must-see this Mardi Gras.

THE TOXTETH MARDI GRAS TRIVIA
Glebe stalwart The Toxteth loves to champion the LGBTQIA+ community, too, and this year that includes a special trivia night on Monday, February 24. It'll be themed around historic queer icons, from Judy Garland to Lady Gaga, and will put your knowledge to the test. It starts at 7pm and will feature heaps of prizes, plus food and drink specials — with $15 steak frites, $5 house drinks (between 4–6pm) and $15 jugs of Young Henrys Newtowner all night long. Make sure to book over here and secure a table for you and your mates now.

Round up your mates and head to Broadway Sydney for dinner and a free show. Plus, if you're a student and attend a show, you can nab a $10 voucher to Broadway Sydney. Head here for more details. 
Published on February 18, 2020 by Marissa Ciampi