ARTS & ENTERTAINMENT
Seven Ways You Can Virtually Commemorate ANZAC Day 2020
Host an at-home dawn service on your balcony, join an ANZAC biscuit Zoom baking session or buy a ticket for the world's largest meat raffle.
ANZAC Day commemorations are set to take shape a little differently this year, thanks to those now very familiar restrictions in place to help curb the spread of COVID-19. With group gatherings off-limits, tradition is taking a bit of a backseat, and the usual parades and dawn services honouring our soldiers have had to be cancelled.
But there are still plenty of ways you can show your support for the ANZACs, while sticking to social-distancing directives. From driveway memorials, to ANZAC bickie baking sessions, here are some top ideas for getting involved with ANZAC Day 2020, virtually.

PAY YOUR RESPECTS WITH A LIVE-STREAMED DAWN SERVICE
While ANZAC Day services across the country usually involve hundreds of punters gathered at dawn to pay their respects, social-distancing measures mean things will be drastically downsized this year. But even without the crowds, you'll still be able to tap into that sense of solidarity, as many of Australia's landmark sites take their regular ANZAC commemorative services online.
Melbourne's Shrine of Remembrance is set to live-stream its Dawn Service for all to watch on Facebook, kicking off at 6am on Saturday, April 25. Meanwhile, the ABC will have all the proceedings from the Australian War Memorial in Canberra streamed live from 5am, across its radio, TV and online channels. Expect to hear The Last Post played at around 6am.
If you can't make it to a screen for one of these dawn sessions, RSL NSW is also streaming a closed service at 10am, hosted in Sydney and available to watch live via its Facebook page. And RSL Queensland has created a short ANZAC service of its own — download the audio from the website and tune in whenever suits.
The organisers of the annual Coloured Diggers March, Babana Aboriginal Mens Group will also be hosting Zoom gathering at 11am to remember the Aboriginal and Torres Strait Islander peoples who served.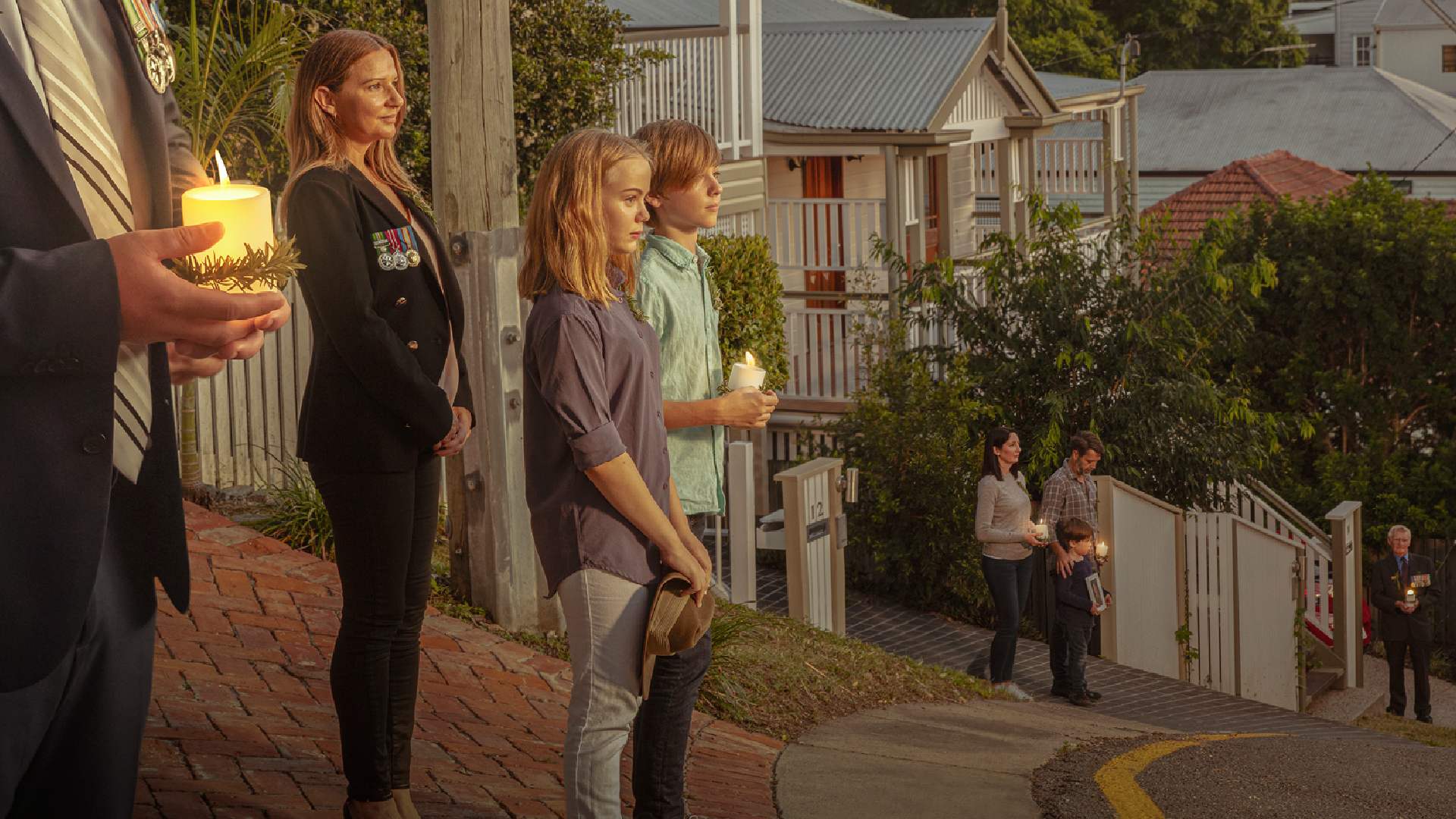 'LIGHT UP THE DAWN' FROM YOUR DRIVEWAY
Social gatherings are currently a no-go, but on April 25, Aussies across the country will be bringing the ANZAC spirit to the end of their driveways — or balconies, front porches or living rooms — instead. RSL clubs nationwide are encouraging locals to mark the occasion with an at-home show of respect, inviting us all to 'light up the dawn' from 6am on ANZAC Day.
You can pledge your support to the initiative online, then honour the ANZACs from wherever you call home, taking a moment to remember those who've served our country, perhaps while streaming a live service on your device. Many folks will light candles, others will have shrines and wreaths on display, and there's sure to be plenty of red poppies around, all in tribute to our armed services personnel.
Share your personal ANZAC service with the tags #StandTo #ANZACspirit and #lightupthedawn

CREATE YOUR OWN ONLINE TRIBUTE
The Australian War Memorial is drumming up some virtual support for our ANZACs by inviting Aussies to create their own online tribute, as part of its new #ForTheFallen initiative. To get involved, simply record a video of yourself reciting the 'Ode if Remembrance', or document your own ANZAC project, then pop it on social media tagged with #ForTheFallen.
If you need a little memory boost, the lines to the section of Laurence Binyon's classic poem For the Fallen go like this:
"They shall grow not old, as we that are left grow old;
Age shall not weary them, nor the years condemn.
At the going down of the sun and in the morning
We will remember them."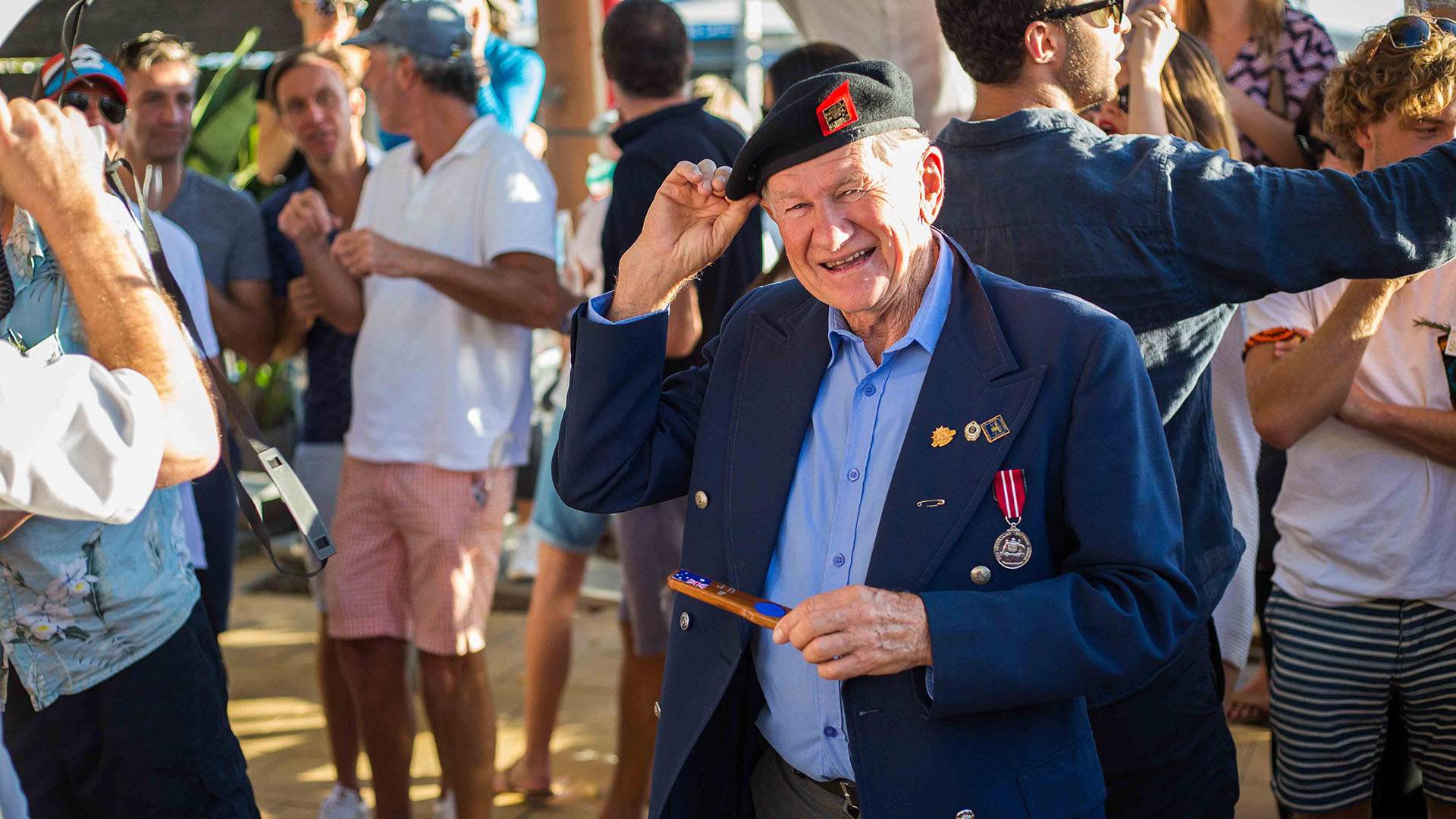 DONATE TO THE ANZAC APPEAL
The RSL's long-running ANZAC Appeal will still go ahead this year, though it's had to face a few logistical changes given the current pandemic situation. There won't be any of the usual streetside collections — instead, most of the fundraising efforts will take place online, inviting financial donations to be used to support veterans and their families.
You can help provide servicemen past and present with much-needed things like crisis accommodation, emergency financial help, and physical and mental health support, by donating via the website. This year's appeal is running right through the month, up until April 30.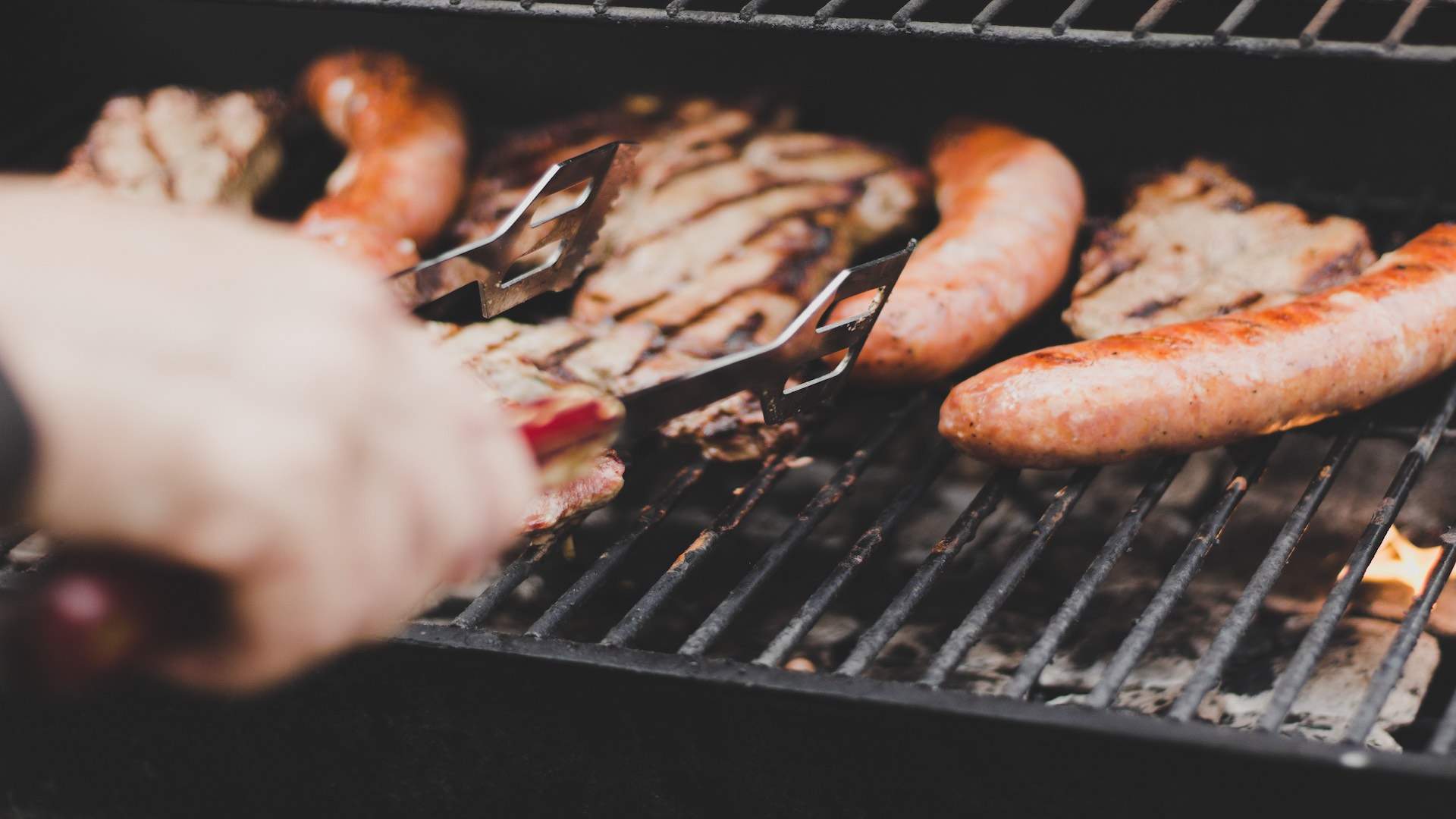 GET INVOLVED IN THE WORLD'S BIGGEST MEAT TRAY RAFFLE
This ANZAC Day, you can give back to Aussie veterans, support a bunch of local businesses and be in with a shot at winning the ultimate meat tray prize — all at the same time. Kicking off this week across Australia, the inaugural World's Biggest Meat Raffle is out to beat the Guinness World Record for the greatest amount of meat-trays ever won in a single competition.
This meaty movement's being headlined, of course, by legendary 'lambassador' Sam Kekovich, and will raise much-needed funds for Swiss 8: a veteran-founded non-profit focused on mental health support. The charity's work is especially important during these uncertain times we're all facing.
Organiser The Village Co has joined forces with local butchers all over the country to create the mega prize haul of 10,000 meat trays, which equates to a whopping 2000 kilograms of snags, steaks, burgers and more. The major winner will score a whole year's worth of weekly meat trays, both for themselves and eight lucky mates. Grab your tickets here.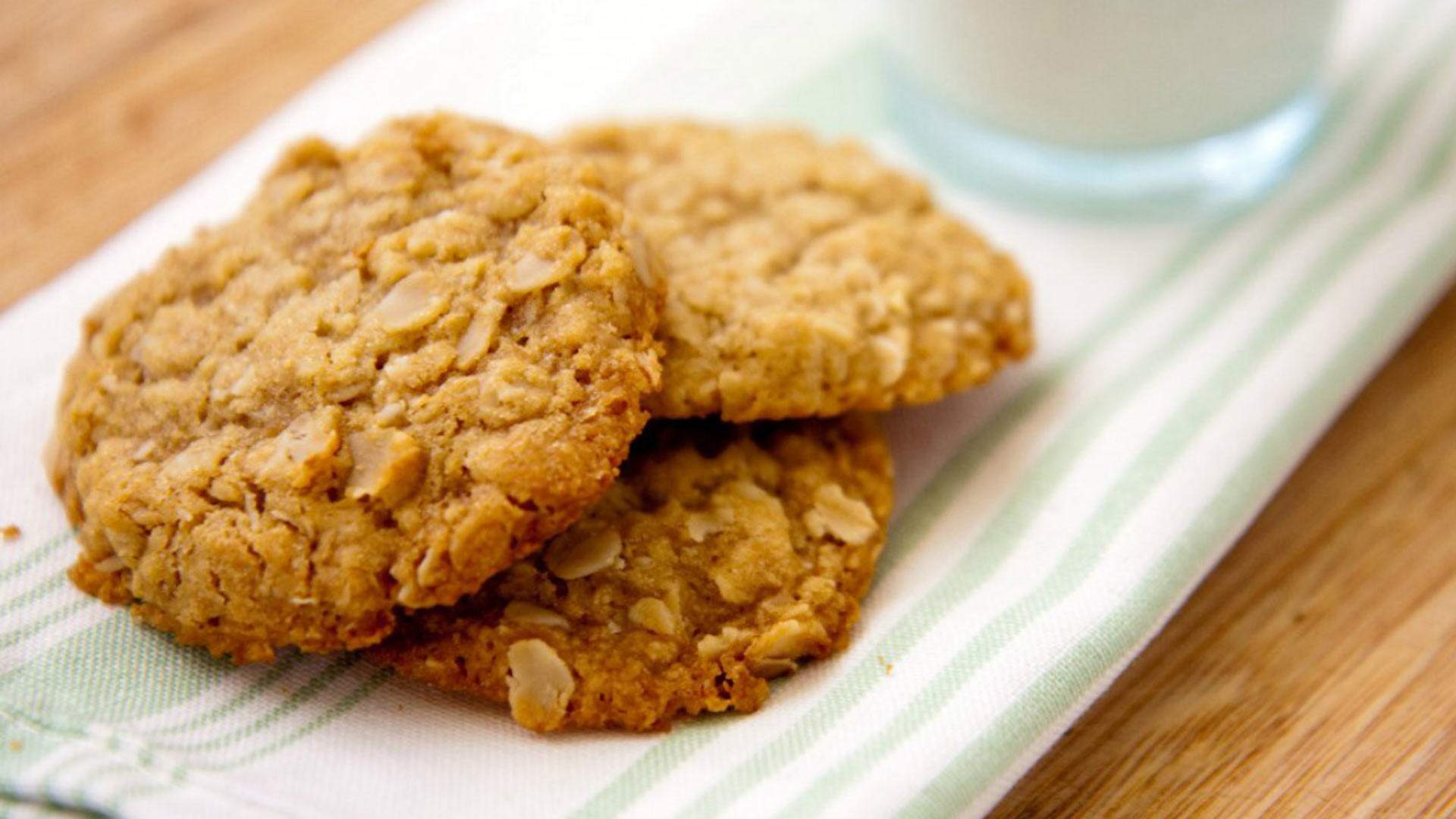 JOIN AN ONLINE ANZAC BISCUIT BAKING SESSION
There's no doubt the tastiest part of any ANZAC Day commemoration is the bickies. And those oat biscuits are set to get just as big a workout this year as ever before, thanks to all the new-found kitchen skills that have been honed in isolation. If you're keen to spread the ANZAC message via a few homemade baked goods, you can even join others from across Australia and New Zealand for a huge online ANZAC biscuit bake-off. Hitting Zoom at 2pm AEST on April 23, you'll find the Bake Together: ANZAC Biscuits Live baking session hosted by culinary historian and cookbook author Allison Reynolds. You can follow along with Reynolds as she guides you through her method, or simply tune in while using your own go-to recipe. And you'd better have the kettle on standby as there'll be plenty of time for questions and conversation.

TUNE INTO AN ANZAC DAY CONCERT WITH SOME AUSSIE MUSIC LEGENDS
Paul Kelly, Jimmy Barnes, Delta Goodrem and The Wiggles are just some of the artists coming together (virtually) for this year's ANZAC Day concert Music from the Home Front. Screening on channel Nine from 7.30pm, the concert will see 16 music legends from Australia and New Zealand come together to celebrate the two countries, pay respects to those who've served and also thank front-line workers during COVID-19. Also on the lineup: Courtney Barnett, Marlon Williams, Kevin Parker from Tame Impala, Missy Higgins, The Rubens and Vance Joy.

Top image: Dee Why RSL
Published on April 23, 2020 by Libby Curran