ARTS & ENTERTAINMENT
'Some Mysterious Process' Charts 50 Years Of Public Art Collecting at the Art Gallery of NSW
The free exhibition poses questions about how and why public institutions collect art.
in partnership with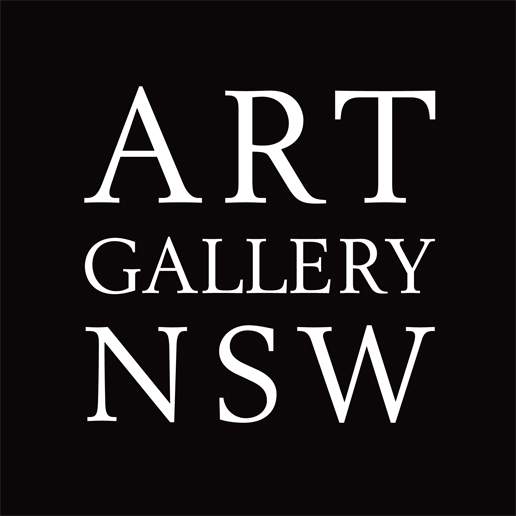 Though the Art Gallery of New South Wales was established in 1871, its international contemporary art collection started 50 years ago — and it really took off in the 1980s. Art Gallery of NSW director Michael Brand wanted the new exhibition, Some Mysterious Process: 50 Years of Collecting International Art, to honour the work of those curators, directors, benefactors and donors who've helped build the collection across the last five decades to what it is today.
The exhibition is the result of two years of contemplating how the Gallery's international contemporary art collection came about, and the decisions that were made along the way. Split across four rooms, Some Mysterious Process charts key moments in the Gallery's acquisitions, including purchases of artworks by well known artists like Anish Kapoor, Tracey Emin, Michael Armitage, Andy Warhol and Roy Lichtenstein. But also of perhaps lesser-known artists such as Nona Garcia and Lubna Chowdhary.
The title of the exhibition refers to a musing on the act of making art by American artist Philip Guston. But Brand says it's as much about the mystery of curation, too. "How public collections come together is a totally mysterious process," he says. "Local history, local interest, local taste, local wealth, or lack of wealth — all those factors come into play."
We spoke with Brand about the artworks that prompted the most interesting insights into how and why they were acquired, and what's next for the Gallery's future acquisitions as it looks to the Sydney Modern Project (set to open in late 2022). Read on to discover more.

AFTER THE PANDEMIC: SEEING ART WITH NEW EYES
Though Some Mysterious Process had been ready to install in March 2020, the Gallery was forced to close its doors due to the COVID-19 lockdown. Nothing much changed within the exhibition itself, but as the Gallery geared up to welcome back visitors in June 2020, Michael Brand noticed that living through a pandemic did affect how he experienced some of the artworks. In particular, British-Nigerian artist Yinka Shonibare's 'Alien toy painting' (2011).
The giant wall installation features printed cotton fabric manufactured in Dutch colonial mills in Indonesia, sold in West Africa. "I'd always thought about that work — which is about invasion, and movement of people and ideas, and trade, and colonisation — and that it had this viral overlay," says Brand. "But I never realised quite how pertinent it would be when we opened the exhibition."
Likewise with Richard Hamilton's 'Kent State' (1970) — "one of the first international works acquired in the 1970s". One of the weeks during installation coincided with the 50th anniversary of the Kent State shootings (May 4, 2020). "It's the first work in the exhibition. We're trying to highlight that 1970 was a moment of incredible political action, worry and anxiety." And it's easy to draw parallels with today's protests and ongoing uncertainty.

HOW THE GALLERY'S ART FUND CHANGED ITS COLLECTING POWER
Some Mysterious Process charts both when the artworks were made, but also when they were acquired by the Gallery. "So even though the exhibition starts in 1970, collecting at the gallery doesn't start taking off in a really significant way until, say, 1983, when the Foundation is established," says Brand. "Which was created to bring money in for major acquisitions."
At the centre of the exhibition is a large space filled with masterpieces acquired with funds raised by the Foundation." The Art Gallery of NSW Foundation is the Gallery's major acquisition fund, and, thanks to the fund, the Gallery was able to make some significant purchases of international art. 'Arched figure' (1993) by Louise Bourgeois, was purchased 23 years after it was created by the artist. "What an amazingly important artist, but a woman artist that hadn't been bought earlier by us," says Brand, who made the decision not to correct the gender inequality of the Gallery's early acquisitions in the exhibition.
In the same space, you'll see Philip Guston's 'East Tenth' (1977) — the artist's musings on art-making inspired the name of the exhibition. Acquired in 1988, it was the fourth work to be purchased with funds raised by the Foundation.

EARLY ACQUISITIONS: PLEASANT SURPRISES
When Brand started digging through the archives, he was pleased to discover two smart choices made in the early days of the Gallery's collecting.
"There were a couple of early acquisitions which were fantastic," says Brand. "In 1968, a painting by the Maori-New Zealand artist Gordon Walters is a terrific painting which I think most people don't realise we have — that was a really smart move.
"Then, in 1976, a painting by Bridget Riley, an English artist, was bought in the same year it was painted. It was a pleasant surprise to see that they were buying a totally contemporary work by a woman artist at the time — they could have bought a few more — but that's how collections develop. They develop against history, with history, with different personalities involved... and what you hope to show after 50 years of collecting is that it adds up to a really good collection."

BRINGING DIVERSITY INTO THE COLLECTION
The director admits the Gallery could have taken steps earlier to balance its art collection in terms of gender, nationality and overall diversity. Pinpointing the shift towards broadening the Gallery's collection can be seen in the Universal ideas section of the exhibition.
"Certainly there were major shifts and major bold steps taken well before my time here," says Brand. He notes the influence of former curator of international art Anthony Bond, for example. But what you can see in the Universal ideas room is a shift in how the Gallery started to collect artworks.
"In that room, there are quite a few women artists, which is great to see. Miriam Schapiro — her work 'Black bolero', partly embroidered and appliqué, made in 1980, was in the fourth Biennale of Sydney 1982. That was a really good step. And I think it was quite expensive at the time, too. In 2001, in that same room, there's a painting by [Chinese artist] Zhang Xiaogang, who was becoming very important. It certainly signals a turning towards [buying] contemporary art from Asia," he says.

BUYING NOT ONLY THE BIG NAMES, BUT ALSO THE UNDERREPRESENTED
One of the other big decisions made by those in charge of the international art collection is whether to use funds to buy well known artists, to build a collection based on personal preference, to seek unknown artists, or to respond to a cultural movement.
"There's so much fantastic art out there if you look widely and if you don't always buy just the big names," says Brand. "For example, buying ceramics by Lubna Chowdhary — who I have to say I had not known about until I saw her work at Art Basel Hong Kong. [Head of international art] Justin Paton and I compared notes and we reserved them immediately. You've got to get a great curatorial team together, and to encourage everyone to have an open mind, and I hope that last room shows that — while also showing that we have amazing philanthropic support, because without that we couldn't be adventurous. We couldn't do anything, actually."

HAVING OPEN-MINDED PHILANTHROPIC SUPPORT
Which is a really important point. Without private financial support, the Art Gallery of New South Wales wouldn't have an international art collection.
"We've been very blessed here at the Art Gallery of New South Wales; our philanthropic supporters have been very constructive and respectful of that relationship between the benefactor and the public art museum curator and director, and we work really well together," says Brand.
"Perhaps the best example is Geoff Ainsworth, who was a trustee until the end of 2018." Ainsworth also chaired the Gallery's acquisitions committee and he was involved in the acquisition of nine works in the exhibition. "Which is pretty remarkable in a show of 70-75 works." Brand says he's a perfect example of that philanthropic support that means the Gallery can continue to collect works like these in the future. "He's incredibly generous, very modest, and all about working with the curator and the director where we think he can help us the most."

'Some Mysterious Process: 50 Years of Collecting International Art' runs until September 13, 2020 at the Art Gallery of New South Wales. It's free to attend.
Top images: Installation views from 'Some Mysterious Process: 50 Years of Collecting International Art' exhibition at the Art Gallery of NSW. All photography: AGNSW, Diana Panuccio. 
Published on July 15, 2020 by Emma Joyce