Stunning Chippendale Concert Venue Phoenix Central Park Has Announced Its Latest Series of Intimate Gigs
The only way in is by winning tickets through the venue's ballot system.
Chippendale's newest concert venue Phoenix Central Park has just announced its latest series of intimate gigs. The stunning performing arts centre — named Best New Space in our 2021 awards — will host a season of ten concerts throughout February and March as part of its Season III program, all of which will only be accessible if you win free tickets through the venue's ballot system.
Phoenix Central Park is the vision of philanthropist Judith Neilson AM, founder of the White Rabbit Gallery. The hidden Sydney space sprung up at the beginning of 2021 hosting a series of shows with upcoming talents and playing host to multiple video series that displayed the breathtaking nature of the building. Following a tricky past twelve months for concert venues across Sydney, Phoenix Central Park is finally flinging its door back open to the public, or at least those lucky enough to win tickets.
Leading the lineup of contemporary and traditional musicians who will be popping up as part of Season III is Tweed Heads rapper JK-47 coming off an Album of the Year win at the National Indigenous Music Awards and a stunning Like a Version on Triple J. Also appearing: Korean-Australian rap collective 1300, neo-soul wonder Kye, the Australian Chamber Orchestra Quartet, and Novocastrian folk-star e4444e.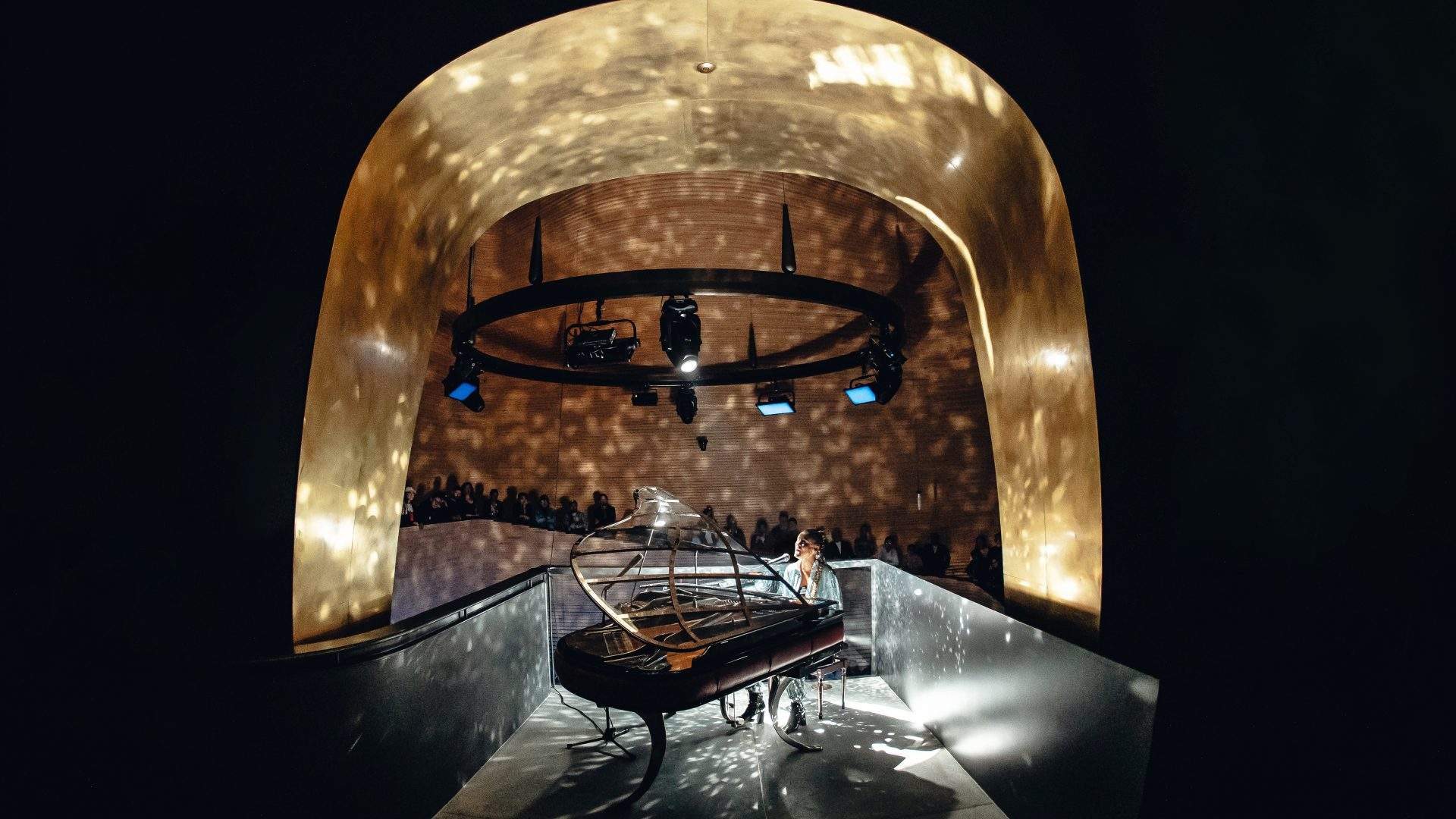 Rounding out the lineup is the latest project from Cloud Control's Alister Wright called Goddess911, violinist and dancer Eric Avery, harpist Alice Giles and an improvised piano set from Adrian Lim-Klumpes, Chris Abrahams and Novak Manojlovic.
"We have programmed ten acts who each connect with distinct audiences and will bring a completely new group of people to come through our doors with every performance," Phoenix Central Park Creative Director Beau Neilson says. "Not only are we intent on giving our audiences something to look forward to in trying times, but we also believe it's essential to be resolute in our mission to support artists and provide a solid and beautiful platform for the presentation of their work."
The full capacity of Phoenix Central Park is 120 people per performance, so you'll have to cross your fingers and toes that your ballot entry is one of the lucky ones. To enter the ballot, head to Phoenix Central Park's website and choose the gigs you're interested in.
Phoenix Central Park's Season III will run from Thursday, February 2 until Tuesday, March 9.
Published on January 19, 2022 by Ben Hansen