The Sydney Gay and Lesbian Mardi Gras Parade Will Be Held at the SCG Again in 2022
After moving the parade away from Oxford Street this year, Mardi Gras organisers have decided that making the shift again in 2022 is the best way to ensure it can go ahead.
In 2022, the annual Sydney Gay and Lesbian Mardi Gras Parade won't march down Oxford Street, with the pandemic altering the event's plans for the second year in a row. After the 2021 parade took over the Sydney Cricket Ground (SCG) as part of a significant COVID-safe change, organisers have announced that it'll be making the same move again next year.
"Our priority with planning for next year's parade was ensuring we can once again deliver a safe event," said Mardi Gras CEO Albert Kruger. "There's still uncertainty of what March is going to look like for us. Mardi Gras can't guarantee that in the next few months things will be back to normal and we can safely have hundreds of thousands spectators on the streets."
"The parade is too important to the community to risk having to cancel. So right now, when decisions need to be made, the SCG is the best option for us to guarantee that we can come together to keep the spirit of Mardi Gras' history of protest and celebration shining bright in 2022," Kruger continued. "What we do know is that we can stage an incredible and safe parade in the SCG."
The move means that Mardi Gras organisers can adjust to whatever restrictions will be in place come Saturday, March 5, 2022 — scaling up or down depending on the permitted crowd capacity. At present, exactly how many people will be able to attend the parade hasn't been announced, but it'll be in the thousands. For those who can't make it along in person, the entire event will also be broadcast live.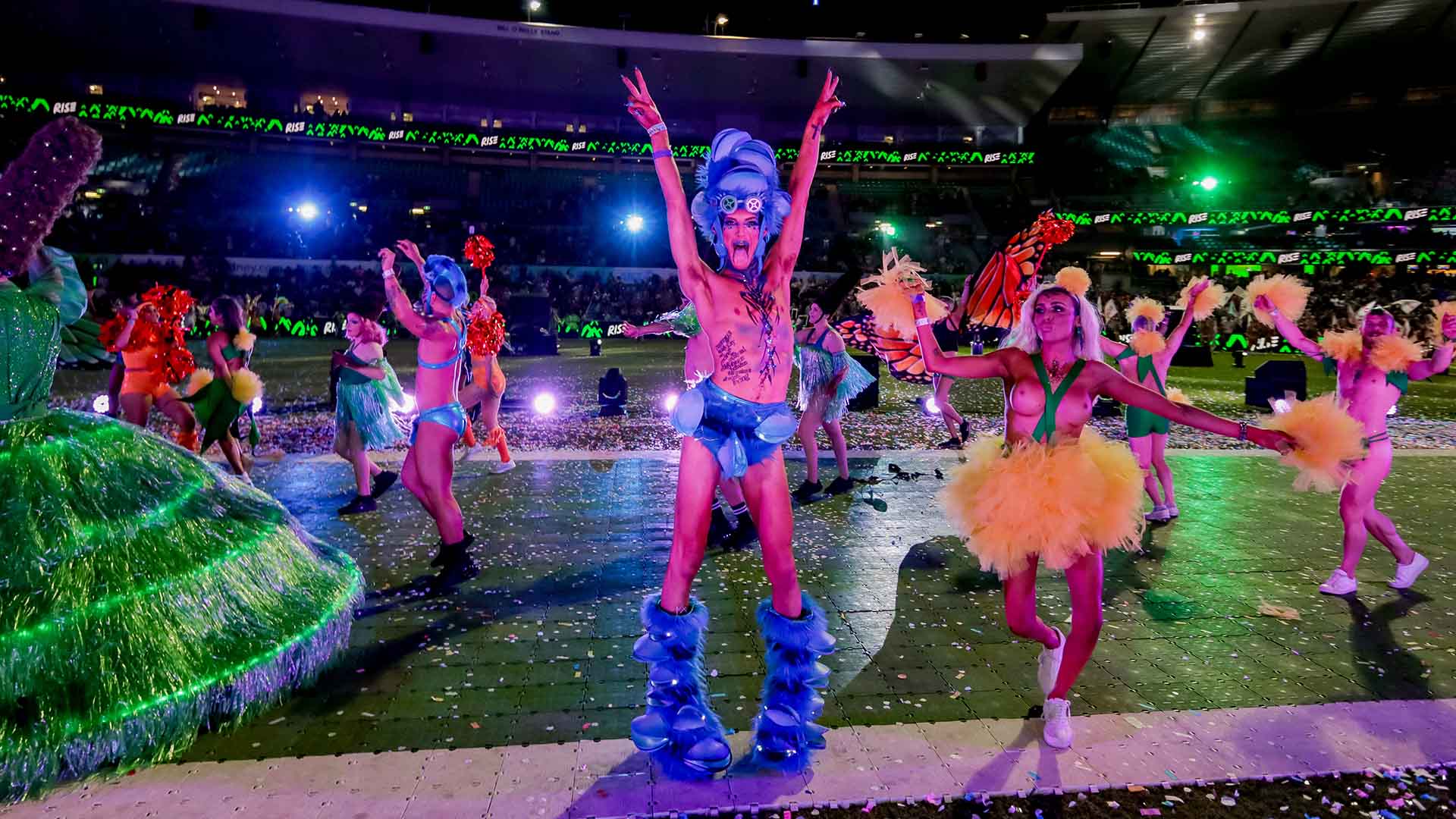 Just like this year, Mardi Gras' famed signature festivities will be a ticketed affair — so prepare to sit down, watch a pageant of costumes, puppetry and props, and just generally celebrate queer art and culture once again. Tickets go on sale on Monday, November 15; however, there'll also be a hardship ballot opening on the same date. It'll provide 3000 free parade tickets to those who can't afford a ticket to the parade due to experiencing financial strain.
The entire Mardi Gras Festival will run from Friday, February 18–Sunday, March 6, celebrating the theme 'United We Shine' — which is "a call to stand united against the inequalities LGBTQI+ people continue to face, and empowers us with the strength that our history shows: that we have the power to create a more equitable society," Kruger explains.
Mardi Gras is working towards taking to the streets as normal again in 2023, which'll mark the parade's 45th anniversary. And, that planned return to Oxford Street will also fall under Sydney World Pride, with the World Pride festival being held in the Southern Hemisphere for the first time ever.
The 2022 Sydney Gay and Lesbian Mardi Gras Parade will take place at the Sydney Cricket Ground on Saturday, March 5, with tickets on sale from Monday, November 15. For more information, head to the Mardi Gras website.
Top images: Anna Kucera.
Introducing Concrete Playground Trips
Book unique getaways and adventures dreamed up by our editors