The Guest Edit: Natali Caro's Top Sydney Comedy Festival Picks That Celebrate Diversity
Laugh your way through these 2022 Sydney Comedy Festival highlights, all handpicked by comedian, actor, DJ, drag artist and all-round superstar Natali Caro.
In The Guest Edit, we hand the reins over to some of Australia's most interesting, tasteful and/or entertaining people.
For this instalment, we've enlisted comedian, actor, DJ, drag artist and all-round superstar Natali Caro (aka Papi Chulo) to run us through their picks for this year's Sydney Comedy Festival. You can catch Natali's one-person show Seeking Representation at the Factory Theatre on Saturday, April 30 or Sunday, May 1.
NATALI CARO: During my four years of doing stand-up, it's safe to say that there are several pockets of comedy that I have intentionally steered away from, whether it be certain rooms, events or groups of people. As a queer, genderfluid person of colour, comedy spaces aren't always the most inviting. And, I know that many of my QTPOC audience feel the same way, avoiding comedy all together. 
But the truth is there are a lot of great comics in Sydney doing great things. Lucky for you, I have picked some of the funniest and most inviting of them all in anticipation for Sydney Comedy Festival, which kicked off Monday, April 25. I've done it chronologically too, look at me! (Most of these shows are on at different times as well, so there's a good chance you can catch them all.)

AJ LAMARQUE: ENGLISH BREAKFAST
AJ is about the same age as me, yet has the demeanour and wisdom of Julie Andrews in any movie starring Julie Andrews — and it's reassuring AF. There is something about tea rituals that just screams "CAMP!", and I am not surprised that AJ made this the thematic focal point of his debut solo comedy show. You will be in safe hands with this "self-declared Mixed Race Queen." AJ is charming, witty, full of panache and very much worth the "BYO Teacups."
When: Thursday, April 28–Sunday, May 1
Where: Factory Theatre
How much: $20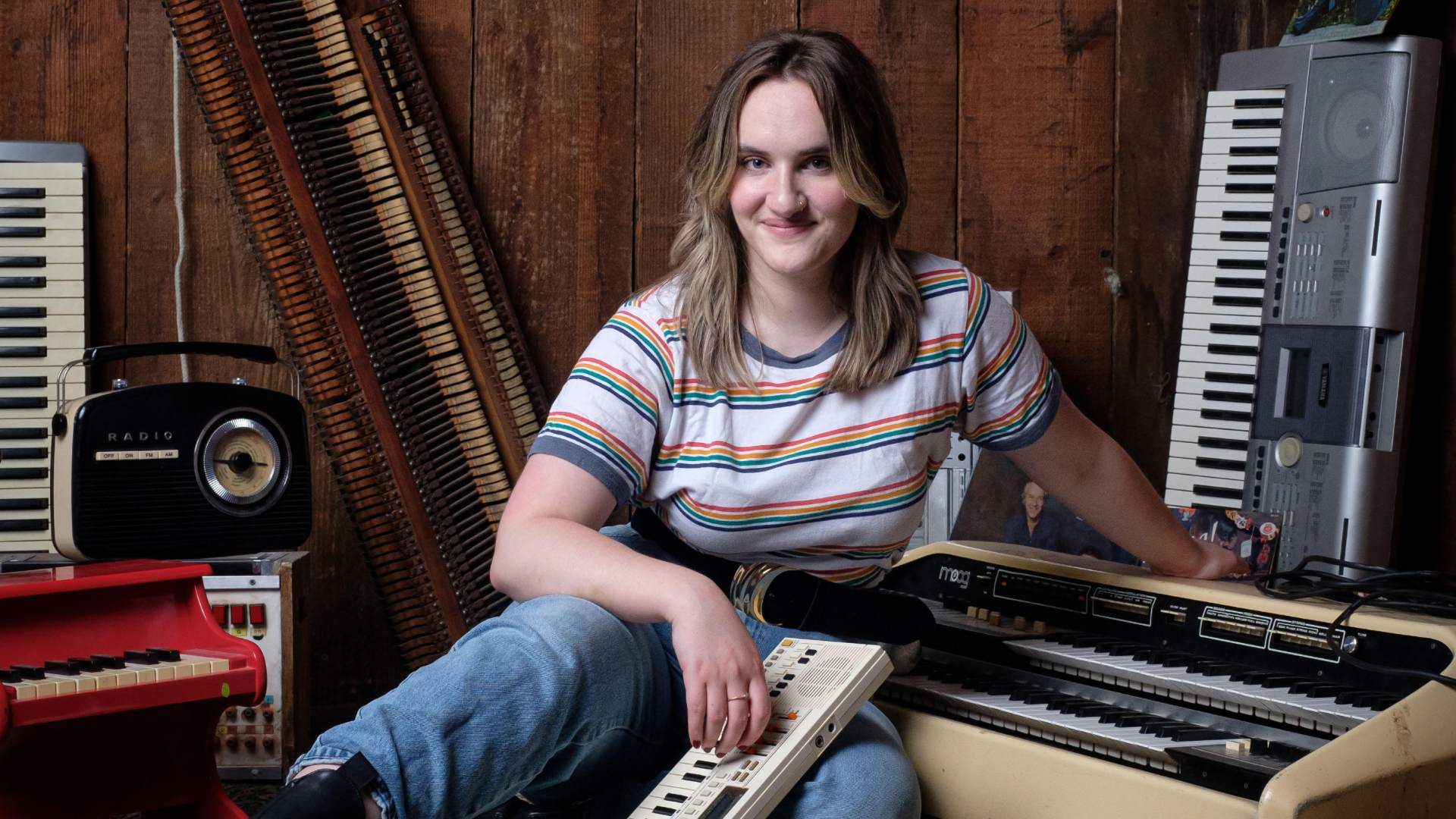 GABBI BOLT: I HOPE MY KEYBOARD DOESN'T BREAK
Now, I've met a lot of people that DON'T like musical comedy. But those people just simply don't have the talent. They can't comprehend what it would take to write an hour of hilarious bangers — as your first solo show, nonetheless. I love musical comedy acts: Flight of The Conchords, Spinal Tap, Michelle Brasier ... The Chainsmokers. And I personally can't wait to watch Gabbi's POV on "climate change, feminism and why small towns have too many pubs." If Wayne Brady is a fan, then you will be too.
When: Thursday, April 28–Friday, April 29
Where: Factory Theatre
How much: $30–35
NATALI CARO: SEEKING REPRESENTATION
That's me! I genuinely would be cheating you if I didn't gently nudge you toward "the best show of the year" (2020 and 2021!). This show has enough of everything to leave you satisfied and wanting more. I really wanted an agent so I put together the ultimate comedy showreel showcasing stand up, drag, impressions, sketch, audio visuals, song and dance. Two sold out shows and two standing ovations – not bad for my debut solo show ... let's make it three for three?? (Sunday's show will be Auslan interpreted.)
When: Saturday, April 30–Sunday, May 1
Where: Factory Theatre
How much: $15–25

THAO THANH CAO: MARMALADE
The name intrigues me ... yet I am sure it has nothing to do with the song. If you ever wanted to know "what is the best safety tip when driving with a baby on board?", "how to creatively handle a racist?" and "what is the number one thing you should never do on a first date?", then this show is for you! Thanh has been playing rooms all over Sydney, selling out festivals and even winning awards (Short and Sweet comedy and several open mic contests).
When: Saturday, April 30–Sunday, May 1
Where: Enmore Theatre
How much: $25.90

NAOMI MOURRA AND PAGE BARTELT: YOU CAN'T MAKE THIS UP
This is a split-bill show with one of my favourite, "Lebanese, lesbian, ex-Jehovah's Witness" Sydney comedians, Naomi Mourra. Naomi can tell the hell out of a knock-knock joke (I should give her credit for that one) and holds a bible like no one else. If her 2018 debut solo show, An Open Book, is anything to go by, then you don't want to miss your chance to catch her this festival season, talking all things, "chicks, chickpeas, cults and culture." And you get TWO comics for the price of one.
When: Saturday, April 30
Where: Enmore Theatre
How much: $15–20

OLIVER TWIST: GRIOT
Oliver is a rising star in comedy and, conveniently, a very cool person. He is relentlessly funny and talented as an actor, writer and comedian. ICYMI, Oliver has been touring his debut play JALI, all over Australia, with great success. And it's no question this solo show is a must-watch. Oliver tells the story of his time in a refugee camp, applying to study in Canada: "where do you see yourself in five years? ... I was like, 'anywhere but here, literally anywhere but this refugee camp' ... that's why I'm doing this entire questionnaire."
When: Thursday, May 5—Sunday, May 8
Where: Enmore Theatre
How much: $20.40

HOT DEPARTMENT: AFTER PARTY
Hot Department are bringing the HEAT all the way from Melbourne! You better believe this unhinged sketch comedy duo, composed of Patrick Durnan Silva and Honor Wolff, are "at it again. But this time, they're at it again." Sydneysiders are lucky to be graced with their appearance this comedy season. After getting many of us through several lockdowns online, it is timely and just that we get to see them IRL!
When: Saturday, May 14–Sunday, May 15
Where: Factory Theatre
How much: $25

HARRY JUN: ONE OF THE GOOD ONES
Definition: A backhanded compliment said by bigots. Typically describes a person of colour who is complicit, and/or agrees with the bigot's social and political values.
See, I always thought this meant "one of the good *male* comedians," which would in fact be true! This show "is about race, relationships and successfully failing to meet expectations," as well as Harry's "light-hearted and heavy-handed approach to uncomfortable situations." Harry Jun is *bleeping* funny and definitely worth the watch!
When: Thursday, May 19—Friday, May 20
Where: Enmore Theatre
How much: $15–20

SOPHIA MORRISON: LOVELY
I've never met Sophia, but she seems lovely! Absurdist comedy isn't often given the airtime it deserves — not unless you are white and/or male. Often these acts can do whatever they want under the guise of "absurdism", and are celebrated as being clever or innovative simply for existing within the space. But Sophia mitigates this through hard work and thoughtfulness, rising above the mediocrity. In this show, Sophia "travels through time and place as she tries to find a Sophia-shaped hole for herself in a world not built for a dyslexic mind".
When: Saturday, May 21—Sunday, May 22
Where: Factory Theatre
How much: $18–22
The Sydney Comedy Festival runs from Monday, April 25–Sunday, May 22 at various venues around town.
Top image: Dream Syndicator/Ash Penin.
Introducing Concrete Playground Trips
Book unique getaways and adventures dreamed up by our editors