ARTS & ENTERTAINMENT
This Exhibition Will Give You a New Perspective on the Night Sky and Our Shared Place Within It
'Under the Stars' celebrates thousands of years of looking to the night sky.
in partnership with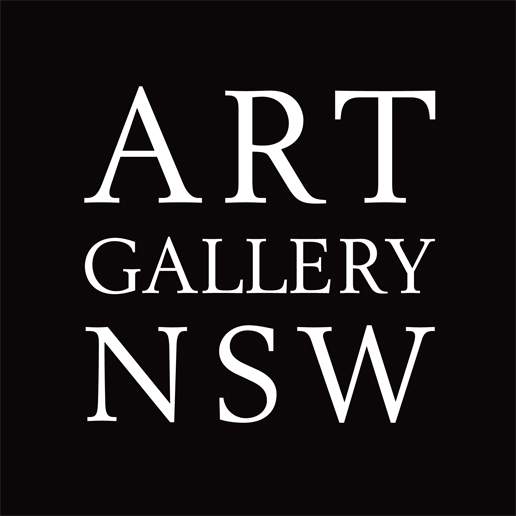 "We can all see the same night sky, but we impose different interpretations on the elements we see within it," says Cara Pinchbeck, senior curator of Aboriginal and Torres Strait Islander art at the Art Gallery of New South Wales, and co-curator of Under the Stars — a free exhibition that brings together artworks with a shared fascination of the night sky.
"Here in Sydney, the Dark Emu exists within the dark spaces between the stars. In a predominantly European perspective, people look to the stars and don't see the emu. So even though we can be looking at the same thing, we might see things completely differently," says Pinchbeck.
The exhibition marks 250 years since Captain Cook landed at Kamay (Botany Bay), in which one of his missions was to document the transit of Venus. Co-curators Pinchbeck and Jackie Dunn took inspiration from this stargazing mission to create an exhibition that highlights the "deep knowledge Aboriginal and Torres Strait Islander people have of the night sky that predates Cook by tens of thousands of years."
The exhibition honours the way First Nations farmers, sailors, scientists and storytellers have looked to the night sky for centuries. By bringing together artworks by Indigenous artists with those made in many different eras by many different cultures, Under the Stars seeks to question what we know — and to celebrate what we share. Here are five artworks to seek out on your next visit.

A SONATA REFLECTED FROM THE SURFACE OF THE MOON
One of the first pieces you might notice is a piano, seemingly playing a ghostly tune all by itself. Though the piano itself is not the artwork. "We don't actually own the piano as part of the work," says Pinchbeck. "Because it hadn't been displayed yet within the Gallery, we thought it was a really exciting moment to realise the work within the Gallery's space."
The 2007 artwork 'Earth-Moon-Earth' is a sonic work by Scottish artist Katie Paterson, who translated Beethoven's Moonlight sonata into Morse code before sending it to the Moon. "It is such an evocative idea — this sonata is sent to the Moon, received back, and a loss of sound, or shift in translation, happens in that process," says Pinchbeck.
As messages are received back to Earth via a radio-like transmission, information is 'lost' in the Moon's craters, which, when re-translated back into music produces a gap in sound.

A PORTAL OF DOTS DESIGNED TO QUESTION WHAT WE KNOW
'History is made at night' is both a video artwork and series of paintings by artist Daniel Boyd. The artwork looks at recent science relating to dark matter to question if our understanding of history can ever be fully understood — as our knowledge of space and time is constantly changing.
"He's looking at the fact that we will never really know the truth about what has happened historically, because so much is lost over time," says Pinchbeck. The paintings refer to artefacts that show how people in the Pacific navigated using the stars and knowledge of the currents. "It points to connections between people from Australia to other locations that aren't widely spoken of. So, in some ways, it's questioning why we always go back to Cook and we don't also talk about these other connections that people within Australia had to other places around the world."

A NEW ARTWORK WITH INTIMATE HISTORY
Renowned artist Gail Mabo created a new artwork for the exhibition; 'Tagai', commissioned for Under the Stars, is an intricate star chart made using bamboo grown by her father — land rights pioneer Eddie Koiki Mabo — at James Cook University. It also uses 3D-printed stars to define the shape of Tagai, a constellation that is important to Torres Strait Islander people and is used for navigation and harvesting. When his spear points to the horizon, it's time to harvest.
"Gail planned the work and made the work in the Gallery space, so she only saw the work herself when it went up onto the wall the day before the exhibition opened, which was pretty amazing," says Pinchbeck. "Gail's generosity in embracing many ideas across the exhibition led to the creation of 'Tagai', which is an extremely personal work, but it also refers to a bigger idea about how we all have our own journey in life, and Tagai is there to guide us, but we're all going to see him and be guided by him differently."

A CYCLICAL VIDEO WORK OF CREATION AND DESTRUCTION
Sydney-born artist Shaun Gladwell created a series of works in 2001, and one part of that series is 'Planet and stars sequence: Barrier Highway', which takes up an entire wall in the exhibition. You watch as Gladwell kneels beside the highway in remote New South Wales (80 kilometres east from Broken Hill), ready to create an image of planets and stars using an aerosol can and a white card, only to destroy it with a layer of black paint.
"For me, it speaks to that constant cycle of the world, how things are appearing, disappearing, being created again," says Pinchbeck. "It has some connections with other works nearby that relate particularly to the Moon, and how it is constantly reborn each month, and then goes through its phases until it disappears and comes to life again.

SEVEN SISTERS THAT SHOWS CENTURIES-OLD CONNECTIONS
Artist Gulumbu Yunupingu lived and worked in North East Arnhem Land, and there are two bark paintings of hers within the exhibition. "She used to speak about how we all look up and see the stars and so we're all connected as people," says Pinchbeck. There is also a series of prints that Gulumbu created with her six sisters.
"There's a narrative connected to her country, which relates to the [star cluster] Seven Sisters, also known as Pleiades. It tells of the travels of a group of sisters to various islands off the coast of North East Arnhem Land, and one of those islands is Djakapurra (Singapore). It's really interesting because it points to people navigating and travelling via the stars. But it potentially speaks of connections between Aboriginal people and people in Asia that may go back centuries — and we don't necessarily appreciate that as much as we could."

'Under the Stars' runs until 2021 at the Art Gallery of New South Wales. It is free to attend.
Top image: An installation view from 'Under the Stars' at the Art Gallery of New South Wales. Photo: AGNSW, Felicity Jenkins. 
Published on August 13, 2020 by Emma Joyce