ARTS & ENTERTAINMENT
This World Premiere Cabaret Will Make You Reassess Your Love for 'The Greatest Showman'
Here to make you laugh — and question everything you thought you knew — these First Nations artists are telling the real-life history of a certain well-known circus.
This World Premiere Cabaret Will Make You Reassess Your Love for 'The Greatest Showman'
Here to make you laugh — and question everything you thought you knew — these First Nations artists are telling the real-life history of a certain well-known circus.
in partnership with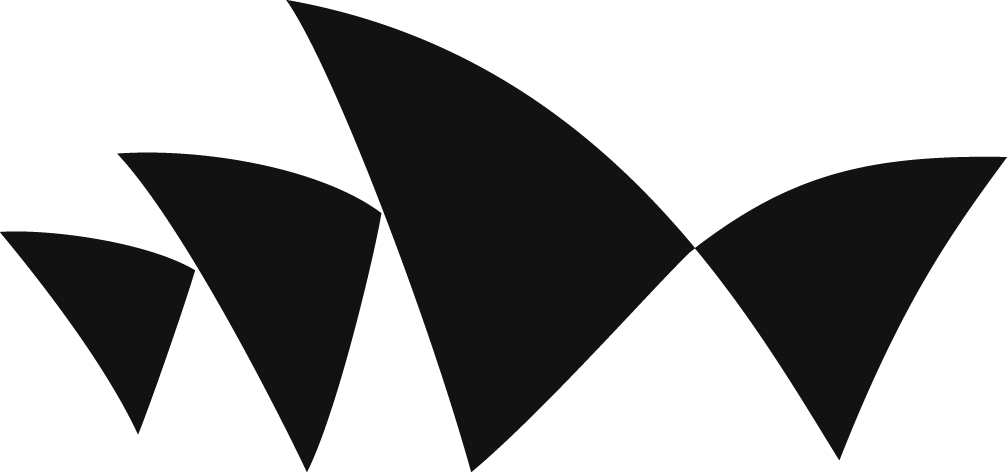 If wild tales about peculiar characters from the early days of circus life intrigue you, perhaps you should take another look at the history behind travelling performers from a First Nations' perspective. Natives Go Wild reveals a dark truth behind the stage and screen versions of so-called pioneering circus purveyors such as PT Barnum — the founder of Barnum & Bailey Circus, which began in 1871. If you don't recognise his name, maybe you'll have heard of 'the greatest showman'?
Barnum gave audiences a peculiar mix of what was considered 'exotic', and he became a household name in the process, which has since been celebrated by one of the best selling musicals of all time. This new First Nations cabaret — premiering at the Sydney Opera House from October 22-27 — aims to set the record straight, and entertain you with a touch of darkly comic storytelling and spectacular cabaret performances. 
In this world-first production, prepare to be amazed not only by the skills of the acrobats but also by the real-life stories of the performers who were coerced — and some kidnapped — to appear in Barnum's 'Ethnological Congress of Strange Tribes'. We've picked out some of the stories you should know about the people who performed for PT Barnum that'll make you think twice about 'the greatest showman'. Read on, then go and see the show for yourself. 

SEE THE REAL 'FIJIAN MERMAID'
Still have 'Rewrite the Stars' ringing in your ears from The Greatest Showman? Zendaya and Zac Efron's moves during their love song might have been Hollywood-level impressive, but Niuean acrobat and aerial contortionist Josephine Mailisi can go one better. Mailisi will bring to life the story of a Polynesian performer, who, after falling victim to pneumonia not long after being recruited to the circus, made Barnum realise the power of the 'exotic'. On the passing of his female star, he created an exhibit comprising the torso and head of a juvenile monkey sewn to the back half of a fish, and billed it as 'The Fiji Mermaid' (also Feejee Mermaid). Presented to audiences as 'caught off the coast of Fiji', this creature became a worldwide spectacle and has since been replicated several times over. See Mailisi, a trained dancer, aerial artist and contortionist, take on this fascinatingly morbid tale with mesmerising moves and a whole lot of respect.

MEASURE UP TO THE 'LITTLE NUGGET'
Mununjali circus artist Beau James will play one of the most well-known Aboriginal circus performers, William 'Billy' Jones, AKA 'Little Nugget'. At nine years old, Little Nugget was performing great acts of agility and versatility in the circus — and later he became famous for leaping over 20 horses and "walking a tightrope stretched from the centre pole of the big top down to a tree stump." Originally from Dubbo, Jones travelled all around the country with the circus, and it was the only life he knew. His talent with horses kept him in the business into his later life, and James — an accomplished physical theatre and circus performer — will honour that long career with a few cheeky stunts of their own.

HEAR ABOUT THE KIDNAPPED 'CHIEF CANNIBAL'
Fans of the 2017 movie The Greatest Showman will know that very tall actor Timothy Hughes played the Strongman — a role based on the real-life story of a Scottish-Canadian giant. In reality, people with physical differences (like the Strongman) weren't recruited into PT Barnum's circus as willingly as the movie suggests. Tambo, a senior Aboriginal man from Palm Island, was kidnapped by one of PT Barnum's henchman. Billed as part of an act called the Aboriginal Cannibal Boomerang Throwers, the 'chief cannibal' became a spectacle even after his death (from pneumonia only a few months after his arrival in the circus). Barnum embalmed Tambo's body and wheeled him out in front of curious audiences, as a way to continue the success of one of his drawcard performers. Sadly, Tambo's body was left behind in Chicago and only uncovered by chance in 1994, when he was brought back to his home country to have proper funeral rites performed. In Natives Go Wild, you'll hear Tambo's story with searing social commentary and more humour than you might expect.

MEET THE 'SPANISH' SOMERSAULTER
Con Colleano — who will be played by Waangenga Blanco (a Bangarra dance who you might know from films Bran Nue Dae and Spear) — was the first person to successfully perform the forward somersault on a tightrope. The Wizard of the High Wire, as he became known, eventually became one of the highest paid and most celebrated circus acts in the 1920s. But Colleano, who adopted a Spanish bullfighter appearance, was actually an Aboriginal man from Lismore. The new persona wasn't a decision made by fancy, but one of survival. He concealed his identity as a way to give him freedom to travel around the world and become successful, independent of the Aborigines Protection Ban that prohibited Indigenous people to earn money.

'Natives Go Wild' (October 22-27) features the incredible talents of First Nations performers, and is a celebration of the resilience and strength of First Peoples. Tickets start from $39. Book now, right here.
Published on October 08, 2019 by Emily Nicol