Continental Deli Bar Bistro
Where drinking cocktails gets that much better because they're served in cans.
Forget slimy beans and pineapple rings, Continental Deli Bar Bistro in Newtown is serving up an elaborate spread of Ortiz anchovies, La Belle-Iloise sardines and mussels escabeche, alongside other European delicacies, straight from the can. That's right, ladies and gentlemen, the tin is in.
The team behind Continental Deli's dream is to share canned food with us. Really. Perhaps not the tin spaghetti that you grew up eating, but the marinated octopus and boquerones they grew up eating, alongside some tasty morsels they've made and canned themselves.
As you walk into their Australia Street deli in Newtown, you'll be greeted with shoulders of prosciutto hanging from the ceiling, glass cabinets stocked with mature cheese and shelves of obscure dry goods that you simply must have. Welcome to heaven. The upstairs bistro has plenty of seats, but we like to prop ourselves at the deli counter or, if we're lucky, nab one of the two sun-soaked tables at the front.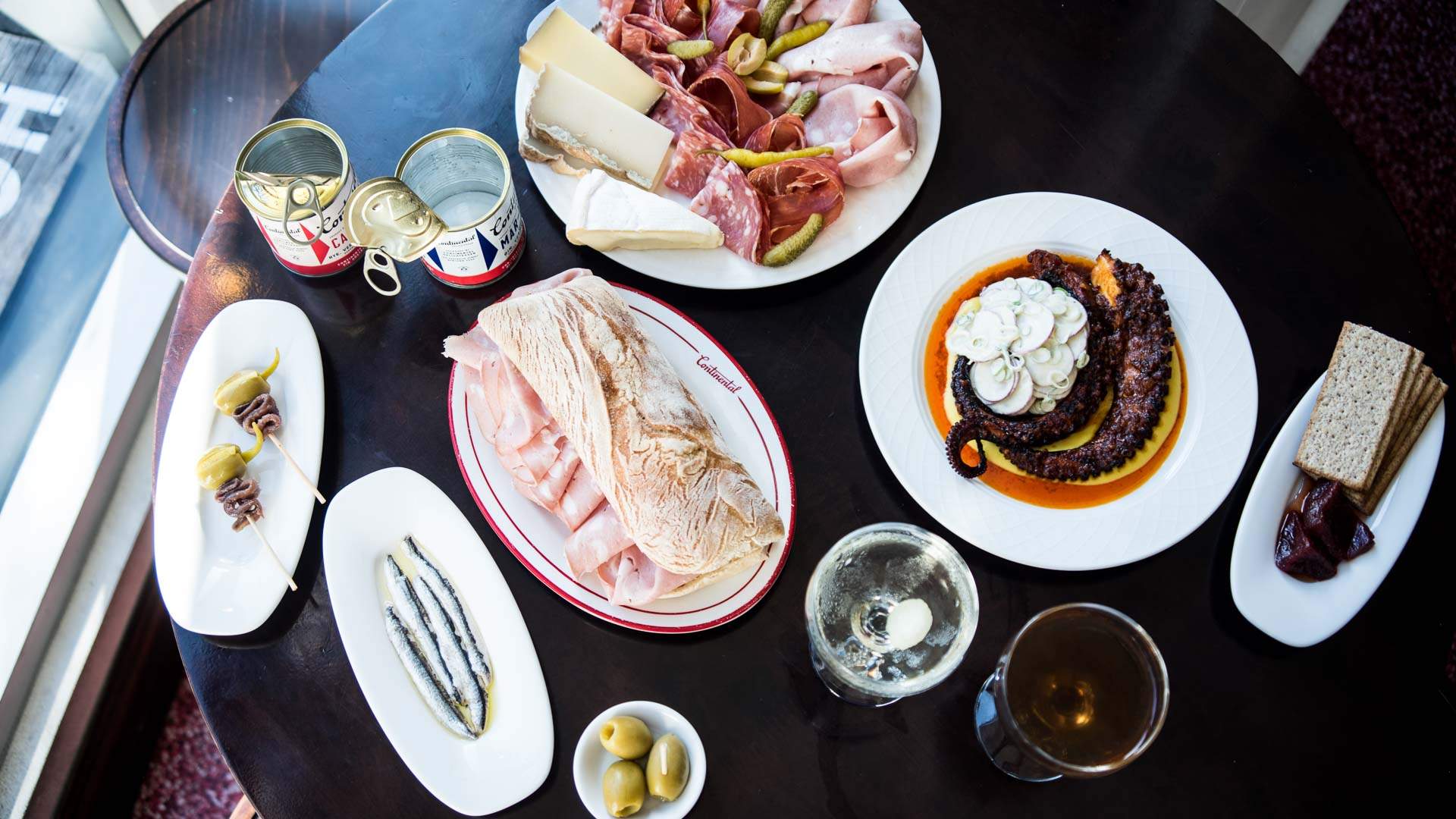 One side of the laminated menu is taken up entirely by tinned Ortiz seafood, including sardines, three types of anchovies and mussels, plus octopus, sea urcin and squid in ink to name a mere few. The kitchen kindly peels back the lid and adds a few wheat crackers to the side. Yes, it's a bit expensive, but you'll be far from disappointed.
The other side of the menu consists of cold cuts, cheeses and tinned seafood. While most venues create the charcuterie for you, here you can handpick each individual item, so you get exactly what you want and nothing you don't. Some wise choices would be the locally-made prosciutto ($16), jamon Iberico ($42) and wagyu bresaola ($23).
For lunch, there are a few sandwiches on offer, which are simply made with high-quality ingredients. Try the classic mortadella or ham, cheese and butter pickle sandwich ($16), which are more than just the sum of their parts. There's also the meatball sub ($24) and fish and chips sanga ($24) for heartier lunch options at Continental Deli Bar Bistro.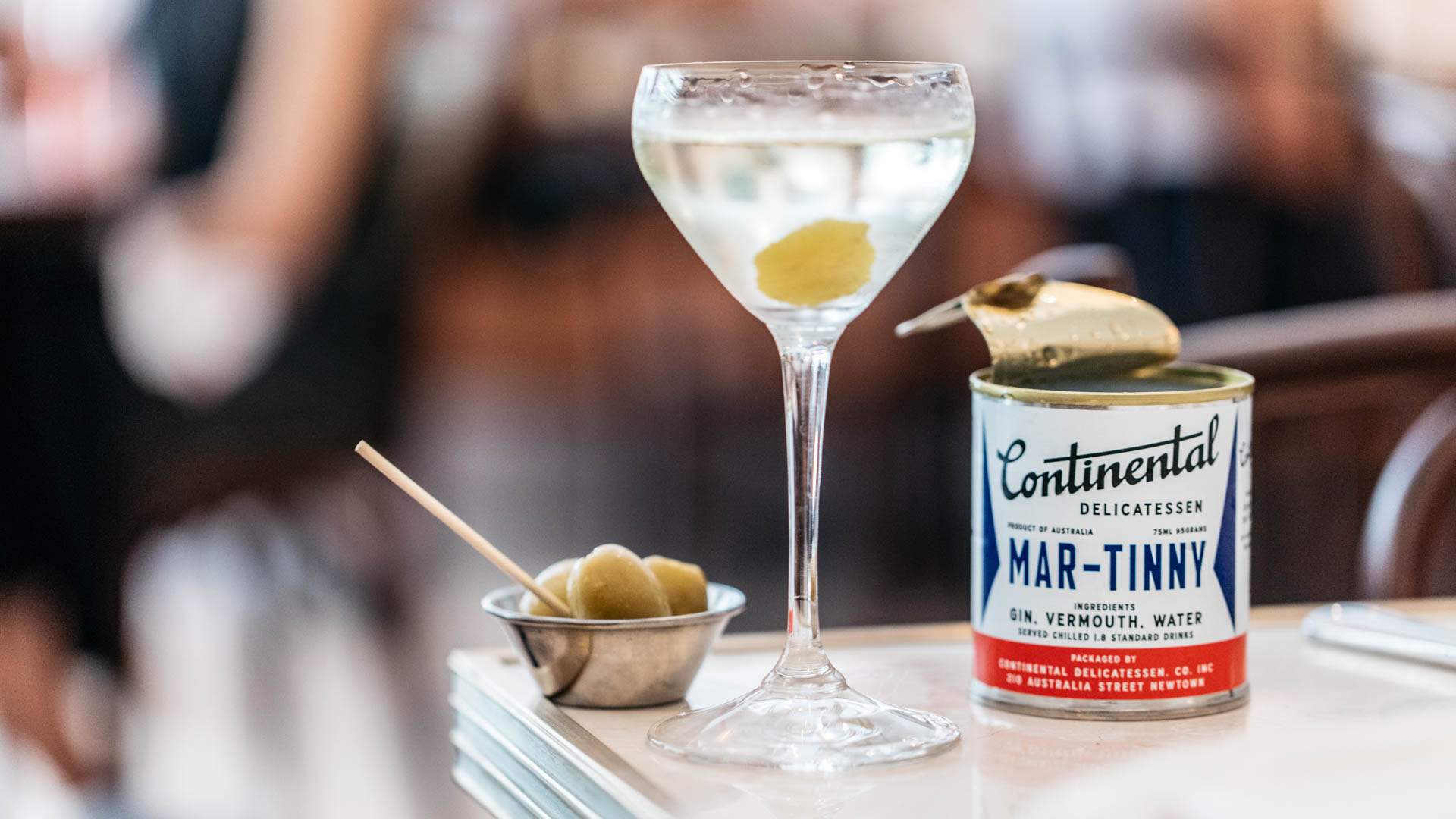 You know the canning has got out of hand when you order a Martini — or Mar-tinny ($19) — which is opened and poured from the tin by the bartender, who could be out of a job the way things are going.
But back in store, when you're ready to leave, don't forget to take a moment to peruse the dry goods, most of which you've probably never seen before. If you're still hung up about being forced to eat baked beans as a child, maybe grab one of Continental's homemade versions on the way out.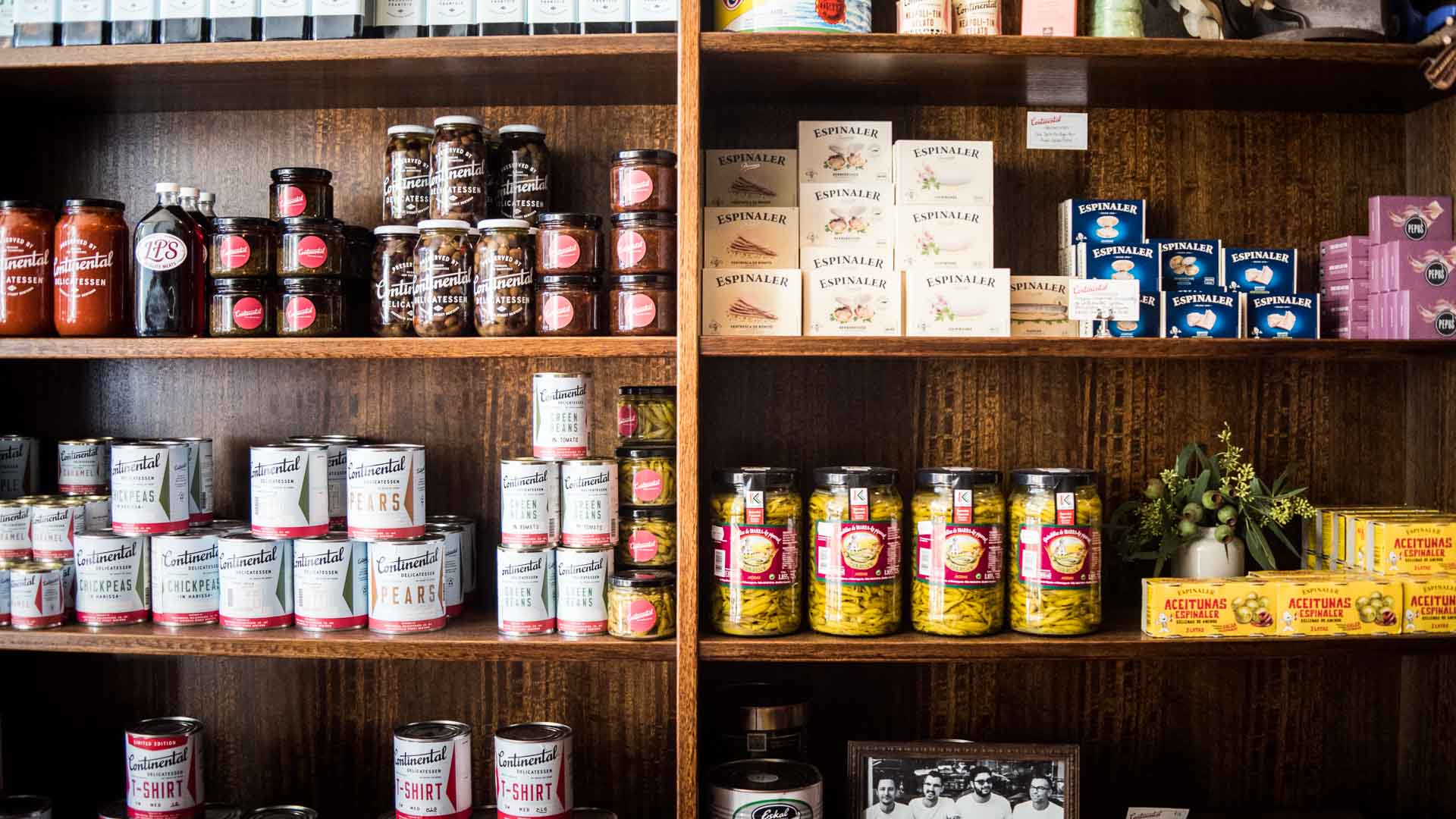 Images: Kimberley Low.
Updated Monday, March 13, 2023
Concrete Playground Trips
Book unique getaways and adventures dreamed up by our editors