Finders Distillery
A gin distillery and tasting room on the lower north shore.
Despite it not being an ideal time to open a brand spanking new gin distillery and tasting bar, Finders Distillery launched in mid-April, smack bang in the middle of lockdown. But, instead of opening the doors to its St Leonards space, the lower north shore's first distillery started out online — so Sydneysiders could get their gin fix regardless.
Its first release is an Australian dry gin, made with orange peel, chamomile, native gun and wattle seed, which will set you back $79. Also on the lineup are an Australian vodka ($69) and, yes, a hand sanitiser. Like many Australian distilleries and breweries, Finders created its own finger-cleaner following World Heath Organisation guidelines.
To launch its first batch of Australian dry gin, Finders founders Kyle Ford and Georgia Conn started a Pozible campaign in March, which received $22,506.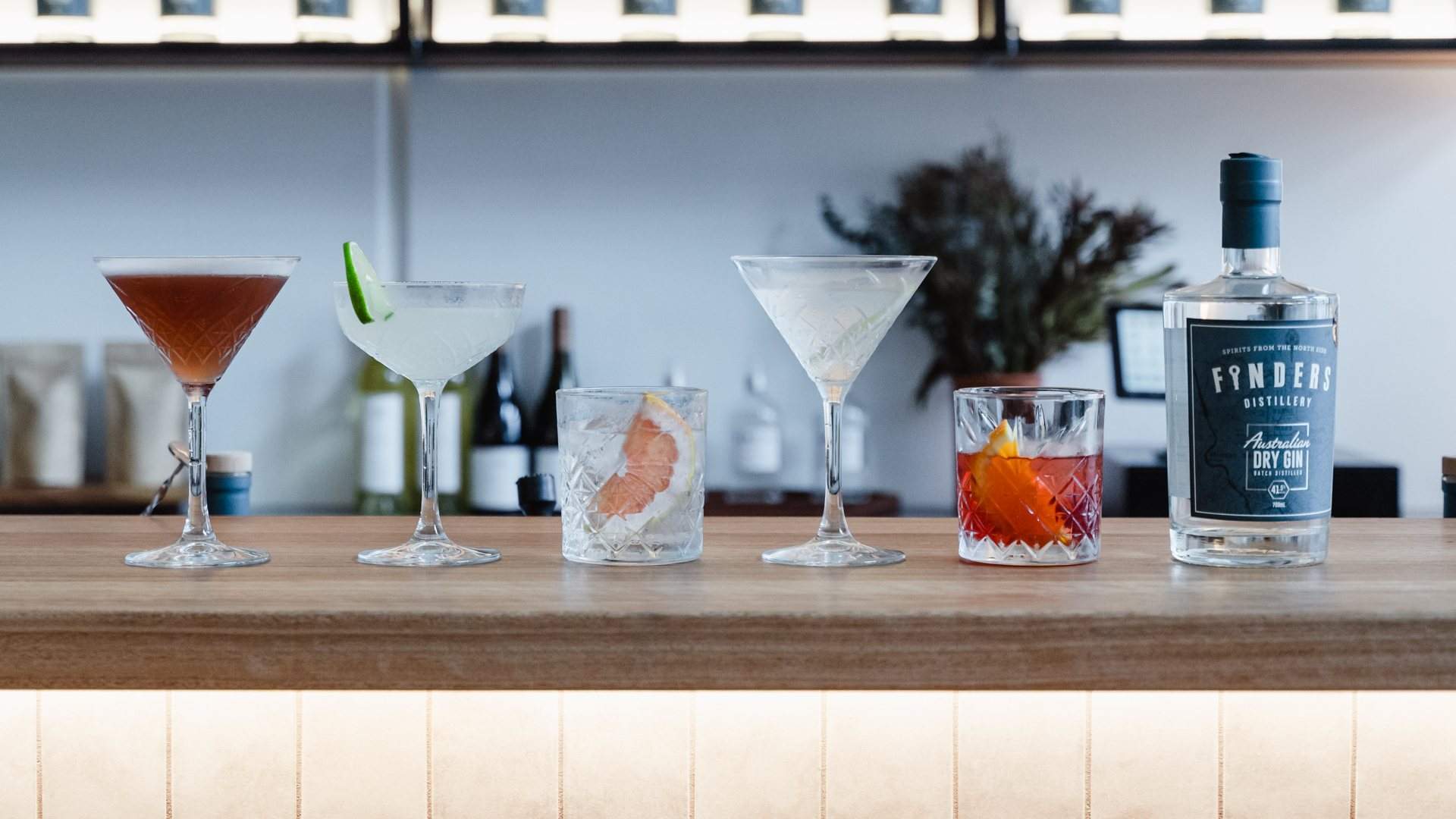 In the future, you can expect more Aussie spirits from Finders, too. The distillery's ethos moving forward is to celebrate a region of Australia by sourcing botanicals unique to that specific area for each gin it makes.
Now that lockdown has ended, Finders' tasting room is open from 2–9pm on Fridays and Saturdays (bookings essential, call 0412 346 097), with classic cocktails — such as negronis and martinis — G&Ts, Flatrock pale ales and a selection of wines on offer. It's also hosting tours from 1–2pm every Saturday. For $30, you'll learn about the history of gin, head on a tour of the facility and get to taste all of Finders' products (except for the hand sanitiser, of course). You can book in over here.
Images: Tobias Fenn