The Illawarra Hotel
The new-look Wollongong stalwart draws big names in the local music scene — and the crowds follow suit.
This old dame has loomed large on the corner of Keira Street since the 1930s. After starting to show her age a little, she was given a major facelift by new owners Nikki and Ryan Aitchison when they took over, in the hopes of restoring her to her former glory. With a new face came a new name (the pub used to be Hotel Illawarra) and a new lease on life.
The huge public bar leads off to a generous courtyard where an impressive lineup of live music keeps punters dancing through the week. Unlike the somewhat rough and tumble and sticky dance floor of the pub of old, The Illawarra is designed to be a place for all, from workers to families, uni students and even dogs on Sunday afternoons.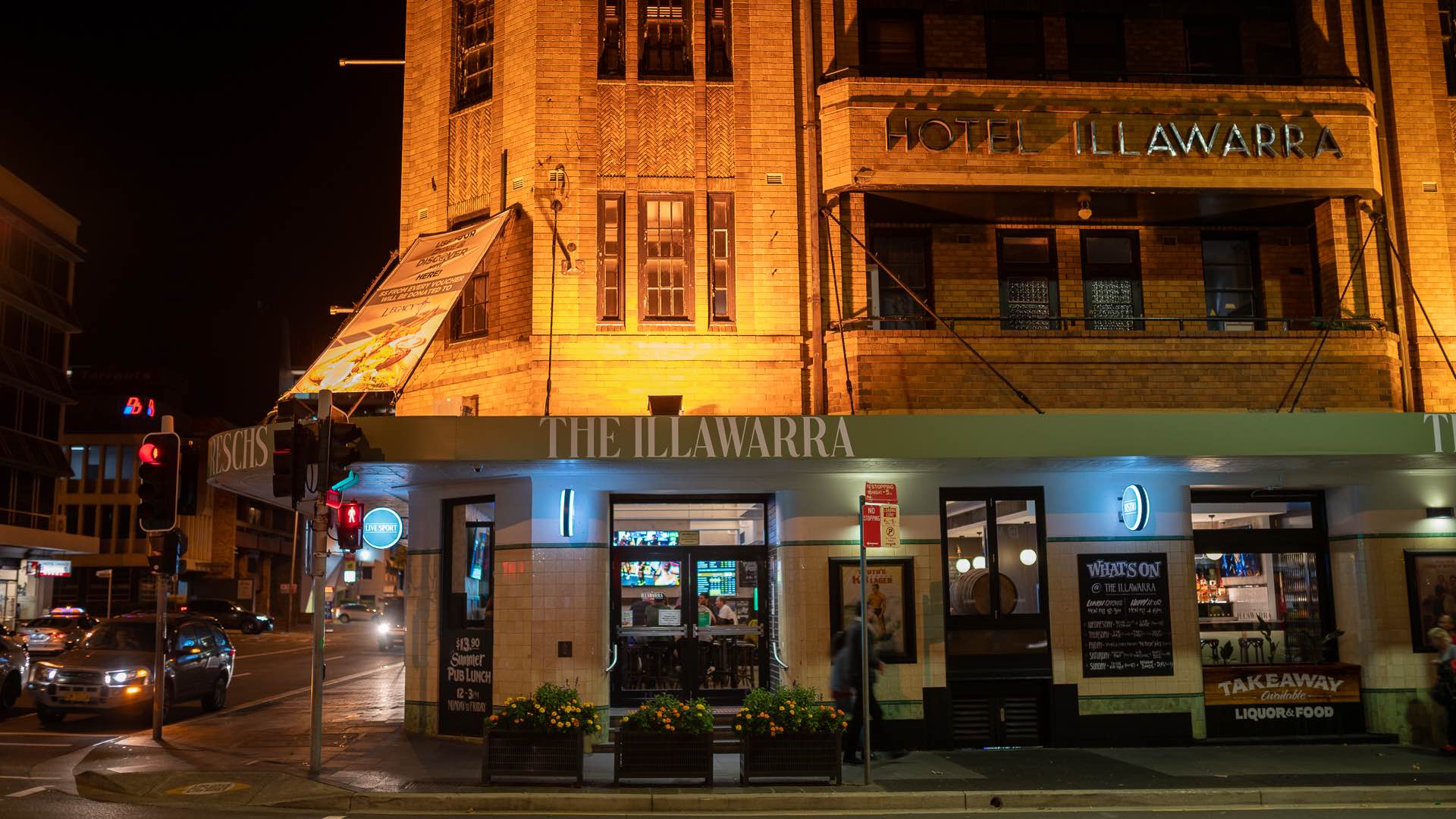 The new owners have been working with suppliers from the area and have built a rooftop veggie garden to keep things hyper-local. And, there's more to come — keep your eye out for upcoming restorations to the building's upper levels in the near future.
Images: Jasmine Low