Vermuteria
Piccolo Bar's David Spanton brings vermouth on tap and salty nacks to a historic Kings Cross space.
David Spanton might just be Kings Cross' biggest fan. Not once but twice now, Spanton has saved a beloved venue in The Cross that has gone up for sale. And post-rescue, the longstanding spaces are turned into vibrant new bars dedicated to their predecessors.
First, it was Piccolo Bar, a tiny Roslyn Street institution that Spanton saved and rejuvenated in late 2021. This time, he's taken the former digs of Cafe Hernandez on Kings Cross Road onboard.
The 24-hour cafe had been operating on this leafy street for 50 years — with Spanton recounting visits from the likes of Frank Sinatra and Guns N' Roses over the years. Worried it would be turned into a fashion boutique or hairdresser after the Hernandez family decided to step away from the venue, Spanton came to the rescue, purchasing the property and transforming it into a bar devoted to fortified wine, fittingly called Vermuteria.
Much like Piccolo, Vermuteria showcases a small specialised drinks menu and a range of tasty snacks, with vermouth and sherry at the heart of the booze offering.
The best place to start here is your choice of the Euro sweet rosso blend vermouth ($11 by the glass, $35 carafe) and the Aussie pinot noir vermouth with the semi-dry bianco blend ($15 by the glass, $45 carafe) poured straight from the tap.
If you're on the lookout for a cocktail, take your pick from the many options utilising the bar's namesake ingredient. You can opt for the likes of negronis ($23), the house 50:50 martinis ($22), spritzes ($23), white sangria ($19) and sherry cobblers ($25).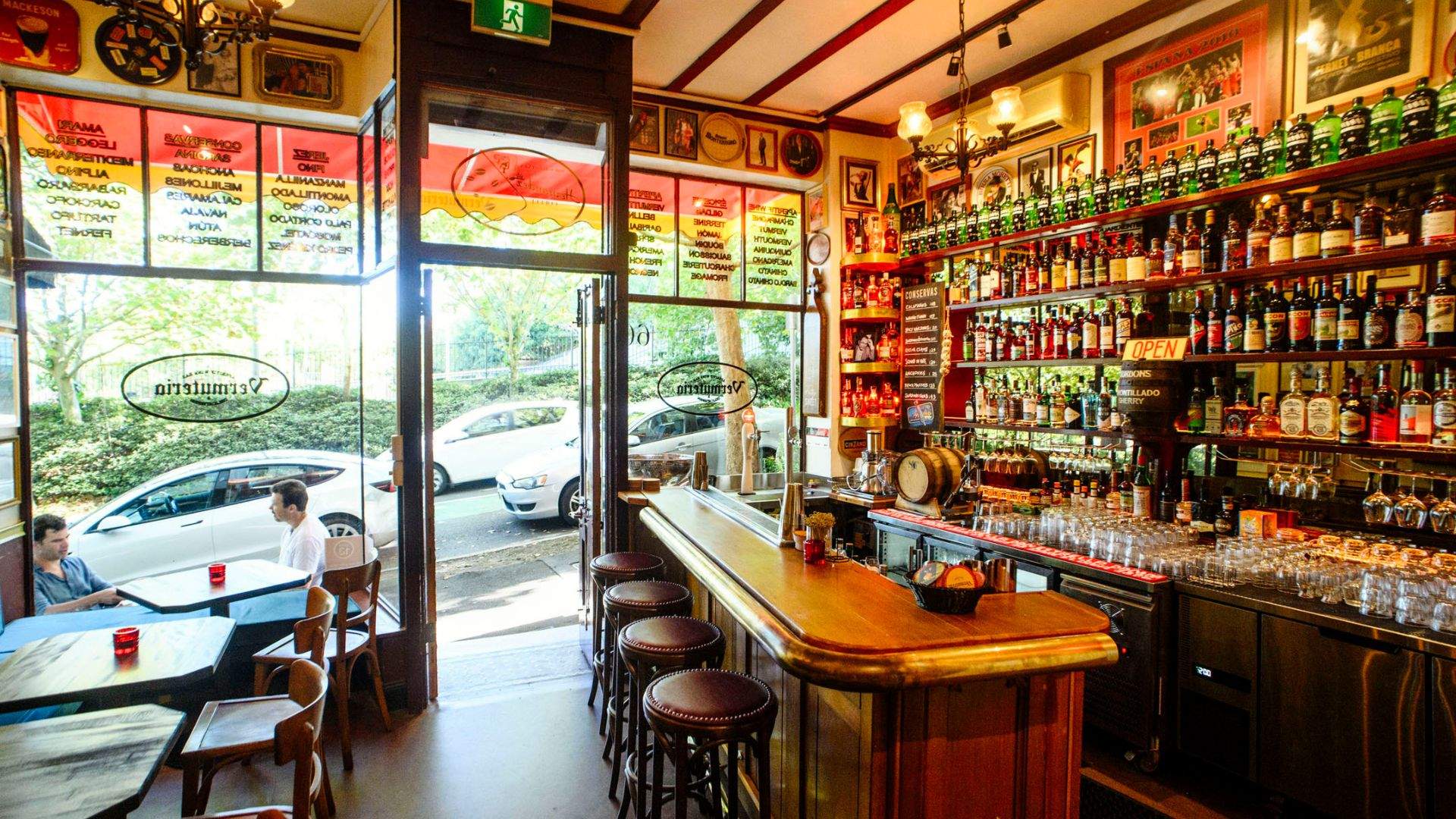 Prior to being Cafe Hernandez, the space was once a Polish deli. To honour this heritage, the back of the venue has been converted into a mini provisions store, with bottles of vermouth, tinned seafood, hot sauces, coffee, books, plates and Vermuteria merch all on sale.
The snack menu is also deli-inspired, with charcuterie from LP's Quality Meats (from $14), gildas ($10), tinned seafood like the Pollastrini spicy sardines ($20) and the Cuca tinned squid in ink ($24), cheese plates ($33) and hot dogs ($19). There is also something a little sweet available for those with a sugar craving — cake by the slice (with ice cream), on offer for $15.
"There's definitely a much more positive vibe going on in Kings Cross," Spanton told Concrete Playground. "I think that a lot of great venues are starting to open in the area and a lot of places are starting to get a lot busier. I think the customers are loving that there's a lot more going on. And, I think that Kings Cross and Potts Point have some of the best customers."
Collaborating with Michael Delany (Cafe Freda's, Club 77, The Abercrombie and SHADES) on the design, Spanton has breathed new life into the space. The new fitout maintains elements of the original cafe including an original painting from earlier owner Paquita Sabrafen depicting the Count-Duke of Olivares, on which she has superimposed her husband's face.
Accompanying this massive artwork is photos from the cafe and deli through the years, plus playful memorabilia like signed celebrity photos and rare vermouth bottles. If something piques your interest, just ask Spanton about it and he's sure to take you on a journey through its history.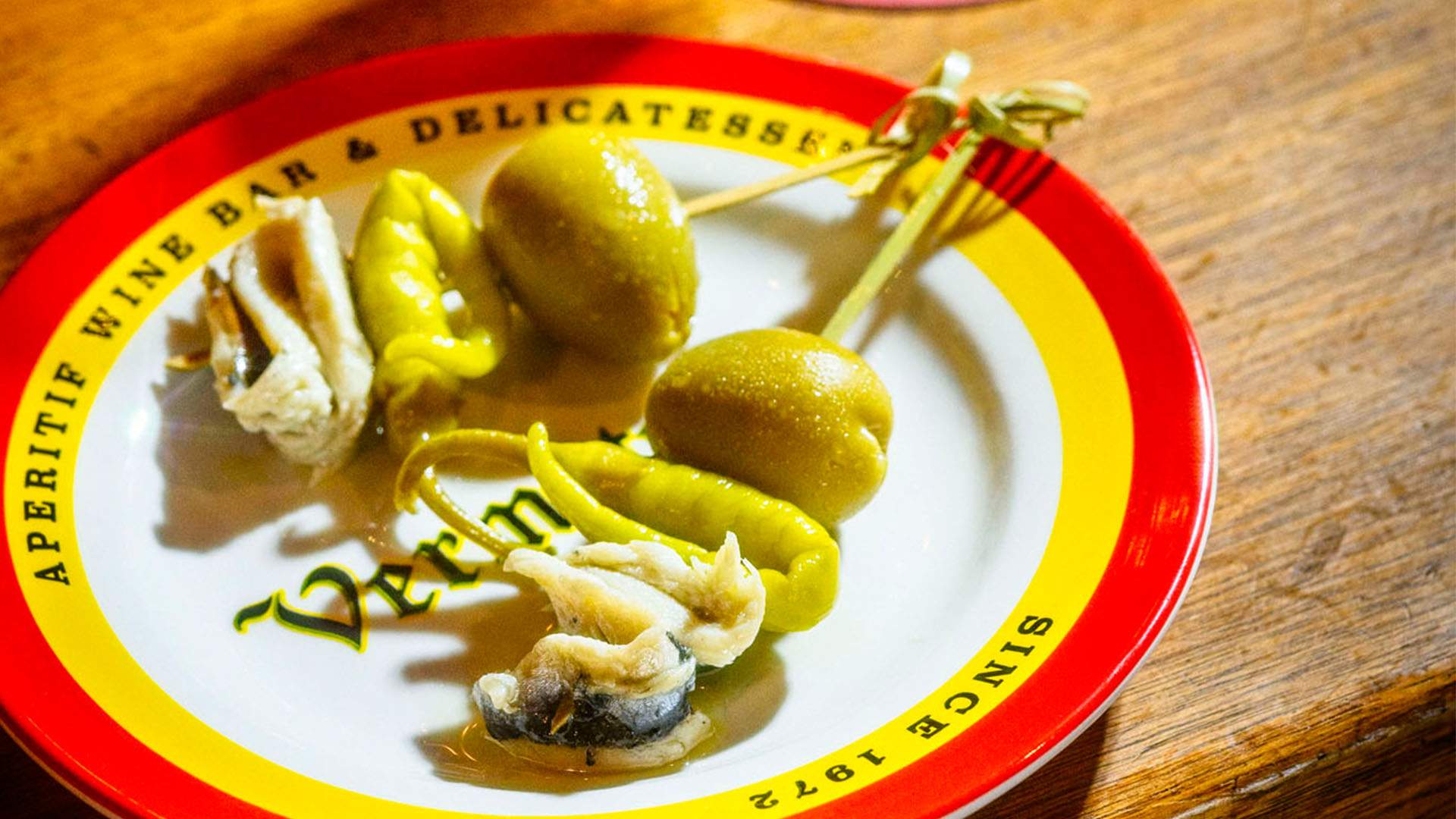 Images: Chris Pearce.
Concrete Playground Trips
Book unique getaways and adventures dreamed up by our editors