FOOD & DRINK
Nine Sydney Venues to Visit When All You Want to Do Is Sip a Spritz in the Sunshine
Spend your summer soaking in golden rays and sipping cocktails with your mates at these must-visit Sydney bars.
NINE SYDNEY VENUES TO VISIT WHEN ALL YOU WANT TO DO IS SIP A SPRITZ IN THE SUNSHINE
in partnership with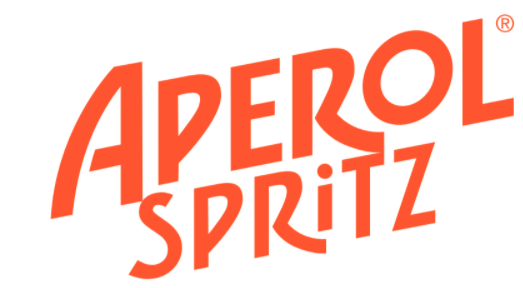 Spend your summer soaking in golden rays and sipping cocktails with your mates at these must-visit Sydney bars.
Sydney's blazing summers aren't just a blessing for beachgoers. If you're fond of cooling down on dry land with a spritz in your hand and the sun's rays on your face, this is your time to shine.
Perhaps more than most, this summer is certain to bring Sydneysiders together. A chaotic few years, our gorgeous climate, tastebud-tempting cocktails, that carefree vibe that floats across the harbour as soon as the season hits — that'll do it. If you're wondering where to head, we've teamed up with Aperol to pick nine must-visit spots that'll take care of this year's holy trifecta: spritzes, all that glorious sunshine, and ample space for you and your pals. Plus, to celebrate togetherness, Aperol is picking up the tab for 100,000 spritzes this summer to make your summer soiree even sweeter.
9

In 2018, Imperial Up joined the Sydney rooftop scene, all thanks to the Imperial's $6 million redevelopment. After being closed for nearly three decades, Imperial's top floor was spruced up with a 200-person courtyard, a plethora of pop art and gold mirror-covered pizza ovens. Think serious Studio 54 feels with artisanal eats, drinks and Andy Warhol vibes.

Menu-wise, expect Italian food with a touch of the Imperial's flamboyant flair. The lineup features nine different types of pizzas (including favourites such as pepperoni and four-cheese), as well as smaller bites including marinated sardines and taleggio, parmesan and mozzarella arancini. Like downstairs sibling Priscillas, Imperial Up also has a strong list of vegan, gluten-free and dairy-free dishes. And — importantly — there's an extensive cocktail menu, which stretches from classics and spritzes through to colourful jugs of inventive drinks.

8

A Dowling Street stalwart, Woolloomooloo's Old Fitz may have undergone a relaunch in 2019, but it's still an old pub at heart. It's also a brasserie with award-winning chef Anna Ugarte-Carral in the kitchen, and the kind of place where you can tuck into savvy twists on pub grub over brews, natural wines and cocktails — including in the upstairs dining room and the leafy oasis of a courtyard.

The succinct menu starts with oysters, and also includes light options such as salt cod fritters with sherry aioli, prawn cocktails with avocado mousse, and pea and quail egg tarts. If you're hankering for something more substantial, the mains span dory fillets with greens and pine nuts, confit duck maryland, steak frites and, for the particularly hungry, 500-gram pork chops. Plus, the Old Fitz isn't just a pub and brasserie, with venue's attached Old Fitz Theatre perfect for a post-drink show.

Image: Tanya Saint James.

7

Darlinghurst's Sunday roast and craft beer specialist The Taphouse has expanded — upwards. The heritage-listed pub known for its expansive list of brews, sunny courtyard and hearty food offering has opened a rooftop bar with a focus on inventive cocktails to complement the city views. That'd be Elm Rooftop Bar, which is located two storeys above The Taphouse and overlooks the bustling streets of Darlinghurst. Upstairs, you'll find a classic alfresco setting with an abundance of leafy vines and hanging plants.

For those on the hunt for an afternoon snack in the sun, a variety of share plates are on the menu, ranging from pulled pork tacos with spicy tartare and peach-smoked corn 'ribs' to schnitzels, parmigianas, steaks and barbecue platters. That said, there's nothing stopping you from making a cameo on the rooftop for a drink before heading back downstairs for a beloved Taphouse roast.

Image: Jess Brown.

6

Even if you've lived in the Harbour City all of your life, think you've seen all the sights and have long been enamoured with its charms, there's simply no venue in Sydney quite like Opera Bar. It offers a symphony of culinary delights set against a view that never gets old. Eat, drink, stare at two of the city's most famous features while sat in another (that'd be the harbour, the bridge and the Opera House) — what's not to love?

Run by the Solotel hospitality group, Opera Bar prides itself on its impressive all-day menu that spans everything from sweet potato wedges and fried chicken to grilled cauliflower, sashimi plates and fish burgers. The best spot to eat them, and to tuck into cocktails, wine and beers, is on the sun-drenched deck, where you can also pair your sips and bites with a soundtrack provided by the venue's daily live entertainment lineup.

Image: Nikki To.

5

Sporting a historic facade and brimming with old-world seaside charm, the Watsons Bay Boutique Hotel has been an east Sydney icon for over 180 years — and it's also the ideal spot to spend an afternoon (or several) by the water. Striped umbrellas and schoolyard benches await, as does a firmly retro look and feel, a killer oceanside vista and the kind of beachy vibe that, when this city does it well, is simply impossible to pass up.

While you're sat on that sprawling outdoor seating — and enjoying a view so palm tree-perfect it could be a postcard — you can tuck into seaside classics with a Mediterranean twist. Think calamari and zucchini fritti, squid ink linguine pesce and grilled market fish paired with Sicilian caponata, plus desserts like tiramisu and pavlova. Tucking into seafood while sipping cocktails and staring at the sea: it's a favourite for a reason.

4

Always filled to the brim with lively drinkers and diners, 10 William St has built up an enviable reputation as a Sydney go-to for plenty of reasons. Sitting inside an old converted shopfront just a few strides down from Oxford Street, the good-looking Italian venue boasts walnut leather banquettes, a green laminate bar rimmed with golden rails and an always-impressive culinary lineup — and pairs the energy of a newcomer with the kind of flair and finesse that can only come with age.

10 William St also likes its cocktails classic, and its food lineup both creative and refined. Dishes that pair mussels, pancetta and broad beans, as well as quail and pickled pepper, will tempt all tastebuds; however, make sure you leave room for crème fraiche sorbet and strawberries for dessert.

Images: Kitti Gould.

3

When Sydney loves something, it really loves it — and Totti's is one such place to earn that free-flowing affection. Run by hospitality giant Merivale, the Italian joint started in Bondi at the end of 2018, as a casual Mediterranean-style eatery inside long-running pub The Royal. Just three years later, it has now branched out to include CBD iteration Bar Totti's and a new outpost in Rozelle.

Head to the OG Totti's and you'll see why it has sparked such a following. Here, the bowls of pasta are plentiful, and the cooked-to-order Italian flatbreads that come straight from the woodfired oven are highly popular — understandably. Favourites include include spinach pappardelle, chittara with sardines and pinenuts, and an assortment of charcoal oven treats, such as whole-roasted fish and smoked chicken.

Image: Nikki To.

2

When you're picking a sky-high drinking spot, one factor sits far above the rest. Obviously, that's the view. At Lady Banks Rooftop, you'll find a 360-degree panoramic vista, boasting vantages as far and wide as the Sydney skyline and the Blue Mountains. Whether you're heading by for a mezze board or a drink from the 'spritz your way' lineup — the choose-your-own-adventure of spritzes, basically — that's something to say cheers to.

Also on the menu: a grazing-style spread of dishes that heroes local produce, whether you're keen on roasted beet salad, slow-cooked lamb shoulder tagine with labneh and pomegranate or one of seven different types of pizza. And, while it may be located on Restwell Street in Bankstown, the rooftop bar doesn't actually take its moniker from the area. Instead, it's named after the Lady Banks rose, which is named in turn after Lady Dorothea Banks — wife of botanist Sir Joseph Banks, who does indeed give Bankstown its name.

1

Holiday cravings can strike at any time, including when an overseas getaway couldn't be further from your agenda. That's where you need to fake it till you make it. Trick your tastebuds into believing that you're far away from home and, even if only while you're eating and drinking, that feeling will sink in temporarily.

Here's one way to achieve that effect: by tucking into pizzas and spritzes on the piazza at Potts Point restaurant Cafe Giorgio. The quaint spot aims to conjure up an authentic Italian atmosphere right in the heart of Sydney, with considerable help from anchovies paired with semi-dried tomatoes on crackers, pork hock croquettes, fried artichokes, ricotta-stuffed calzone, caccio e pepe and duck ragu.
Celebrate summer with someone you love and an Aperol spritz on the house. Aperol's 100,000 spritzes will be up for grabs till Sunday, January 2, 2022. For more information and to register for your refreshing freebie, visit the website.