FOOD & DRINK
Where to Book a High-Flying Feed When You Have a Win at Work
Turn that pay rise, promotion or pitch win into an excuse to party.
WHERE TO BOOK A HIGH-FLYING FEED WHEN YOU HAVE A WIN AT WORK
in partnership with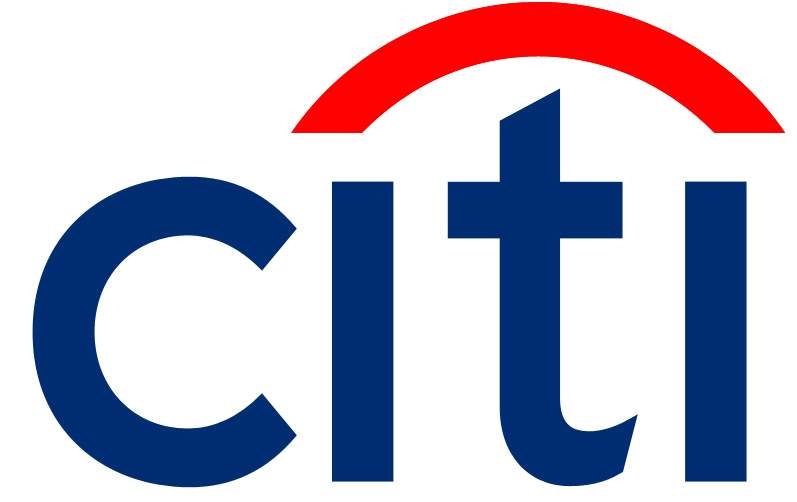 Turn that pay rise, promotion or pitch win into an excuse to party.
When things go your way at work, there's nothing better than rallying the troops and heading out for a night of well-deserved good food and wine. Whether you've just scored that promotion, landed a huge client or survived the biggest week of work ever, when it's finally time to let loose and celebrate, you may as well do it in style.
So, we've rounded up some of the absolute best spots in Sydney for a fancy celebratory meal. These epicurean innovators might be on the pricier side — but you've earned it, you professional big shot.
And what's a celebration without a little vino? In yet another win, Citi customers who visit any one of these places (and many more) and pay using their Citi card will score a free bottle of wine. To save you from poring over these eateries' very extensive wine lists, just have a gander at the Citibank Dining Program website to see what vinos are on offer and get ready for the party in your professional honour.
5

Bentley is a primo spot in the CBD, led by Brent Savage and Nick Hildebrandt, who have also gifted us Cirrus, Monopole and Yellow.

The menu here prides itself on offering dishes you've likely never tried before. And what better time to step outside your epicurean comfort zone than when you're riding a confidence boost? It'll be worth the jump — we're talking scallop tartare and white nectarine, shiso and camel's milk curd, olive oil ice cream and pineapple beer. Pair such innovative dishes with a Mount Pleasant cellar aged semillon or shiraz, which will be on the house thanks to Citi. If you're looking for a classy, contemporary dining experience filled with new experiences, Bentley is right up your alley.

Image: Leticia Almeida.

4

One of those places that might seem a little too extravagant for an everyday dining choice, Bennelong is a bang-on spot when you're looking for a celebration. First up, it's obviously a picturesque setting, so expect to spend several moments staring dreamily out the window at the Harbour Bridge. The lavishness of your surroundings will likely hit you multiple times, as you stare up at Jørn Utzon's architectural vision in all its glory.

The modern Australian menu (which takes the innovation of modernity and fuses it with the land's native history) is the handiwork of famed chef and Bennelong executive director Peter Gilmore and head chef Rob Cockerill. The wine list also has an Australian influence, featuring drops like the McW 660 Reserve chardonnay and pinot noir from Tumbarumba, both of which are complimentary if you're a Citi cardholder. If you're sitting in the restaurant, the pavlova is a must-try. With shards of classic meringue as a sweet nod to the sails of the Sydney Opera House, it's the type of OTT dessert that a big work win completely warrants.

Image: Destination NSW.

3

So, you're having a real moment of success at work and want somewhere to celebrate with some firepower and plenty of oomph. Firedoor is the answer. This warming, somewhat-primal Surry Hills establishment exists solely to showcase the undeniable beauty of woodfired food.

'Cooking at its Most Elemental' may be the title of head chef Lennox Hastie's book, but don't misunderstand that to mean Firedoor's fare is simple. Hastie works with the elements to create complex flavours and combinations — and each delightfully smoky dish is as nuanced as the next. It's easy to chuck a slab of meat on a fire and blacken it to a crisp. It's not easy to make a fire-powered dish balanced and surprising. Firedoor does it the best. Thanks to Citi, you'll receive a free bottle of Coombe Farm pinot noir or chardonnay so you can sit back and settle in for such a smoky feast.

Image: Nikki To.

2

Last year, Gourmet Traveller picked Quay as Australia's top restaurant for the fourth time, so where better to celebrate your success? Also led by Peter Gilmore, you might know this as the place where the famous snow egg dessert originated. But after renovations and a complete overhaul of its menu in 2018, Quay 2.0 now boasts a ten-course degustation that features hand-harvested seafood, crumpets and smoked pig jowl with sea cucumber crackling.

This unbelievably lavish meal boasts an obviously lavish view. Plus, get the party started with a bottle of Mount Pleasant Phillip shiraz or Eight Acres semillon on Citi. You'll be thoughtfully peering out over the water looking towards the Sydney Opera House as you devour Gilmore's new next-level dessert, White Coral. The dessert is a white chocolate reef frozen by liquid nitrogen, that silkily melts in your mouth — and the best way to top off a luxe meal in your honour.

Image: Nikki To.

1

If you think you've had good Italian meals in Sydney, The Restaurant Pendolino will take you to a whole other level of wonderment. This is the type of place where you can truly tell each dish is crafted with love and care. The charming Strand Arcade location offers the wholesomeness of a family trattoria while retaining a chic, fine dining feel.

Feast on forest mushroom pappardelle, wild weed spaghetti and grilled protein (all of which will pair nicely with the free bottle of McW Alternis 1913 touriga you'll get thanks to Citi). Or, if you're after some fresh seafood, try the complimentary Framingham Marlborough Classic riesling. Whichever you chose to indulge, Pendolino will have you wondering why you've never celebrated there before.
Are you a Citi customer? For a free bottle of wine when you dine, choose from one of almost 400 restaurants in the Citibank Dining Program and pay with your Citi card.
Top image: Quay by Nikki To.